I was just lying on the bed and couldn't get myself into dreamland. I was too excited and can't wait to depart from Kampar. Till now 3.24 a.m. on 26 September 2008, I ended up myself into blogging.
Taxi will be arriving around 7.15 a.m. and I have to prepare myself by 6.00 a.m. onwards. I think I can sleep in the coach while it takes me to LCCT airport all the way from Ipoh. In the meantime, I stuffed my 2GB SD memory card with all the songs I have in my computer. This was just to avoid me being so boring either in the taxi, coach or airplane. How I wish I have a portable player which enables me to play movies just like MP4 player with long lasting batteries.
*~*~*~*~*~*~*~*~*~*~*~*
Perhaps I would like you to view some of my photo-editing skills.
Original photo (UTAR Kampar campus):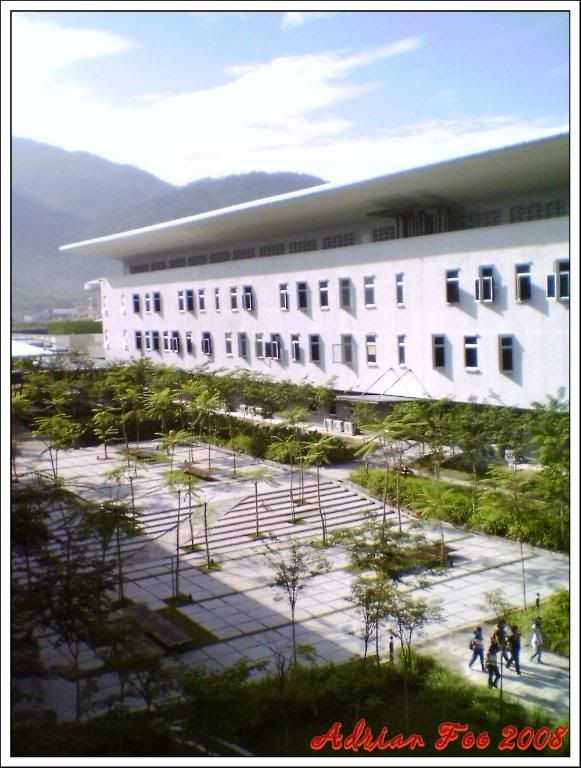 Edited (Applied colour enhancer mode and noice reduction feature):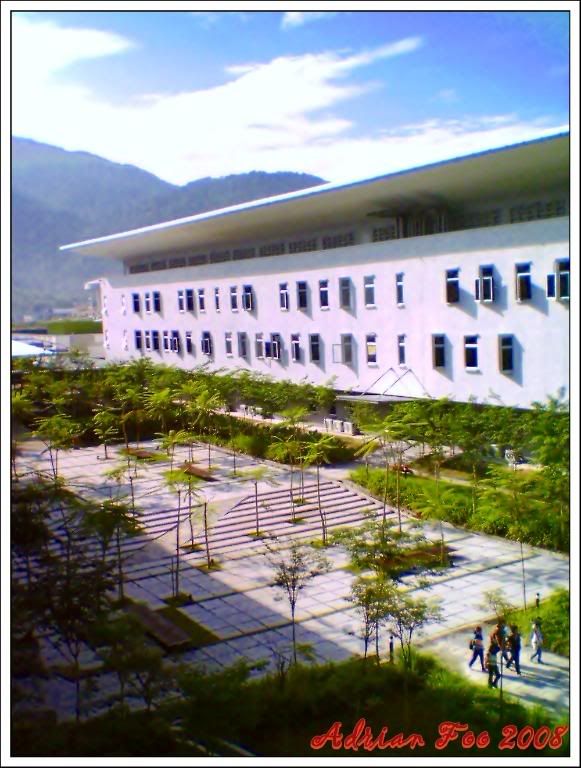 Edited for 2nd time (Filtered it using Graduated Tint mode to deepen the colour of the sky):
Original photo (UTAR Kampar campus):
Edited (Applied noise reduction feature, Graduated Tint mode and darken part of the landscapes):
*~*~*~*~*~*~*~*~*~*~*~*
My goodness, still 3.39a.m. Why time sometimes moves so fast and sometimes slow? Quick lah I really can't wait to go Ipoh. My eyes can't feel the heaviness (sleepy). Sigh.
*~*~*~*~*~*~*~*~*~*~*~*
Let me edit other photos that I captured using my 1.3 Megapixel mobile camera. BRB.
*~*~*~*~*~*~*~*~*~*~*~*
4.25 a.m. – maybe I should try to sleep now. More photos MAY be upload into this post if I'm able to get Wi-Fi.