I cycled myself to Old Town again. The reason was to buy last minute Kampar best Chicken Biscuit a particular guy in Sabah. I just bought few packets of Chicken Biscuits hoping that I can keep his mouth shut. This was my FIRST and the LAST time buying stuffs from Kampar for a person that really truly love the taste of a snack in Kampar (Oops too rude?).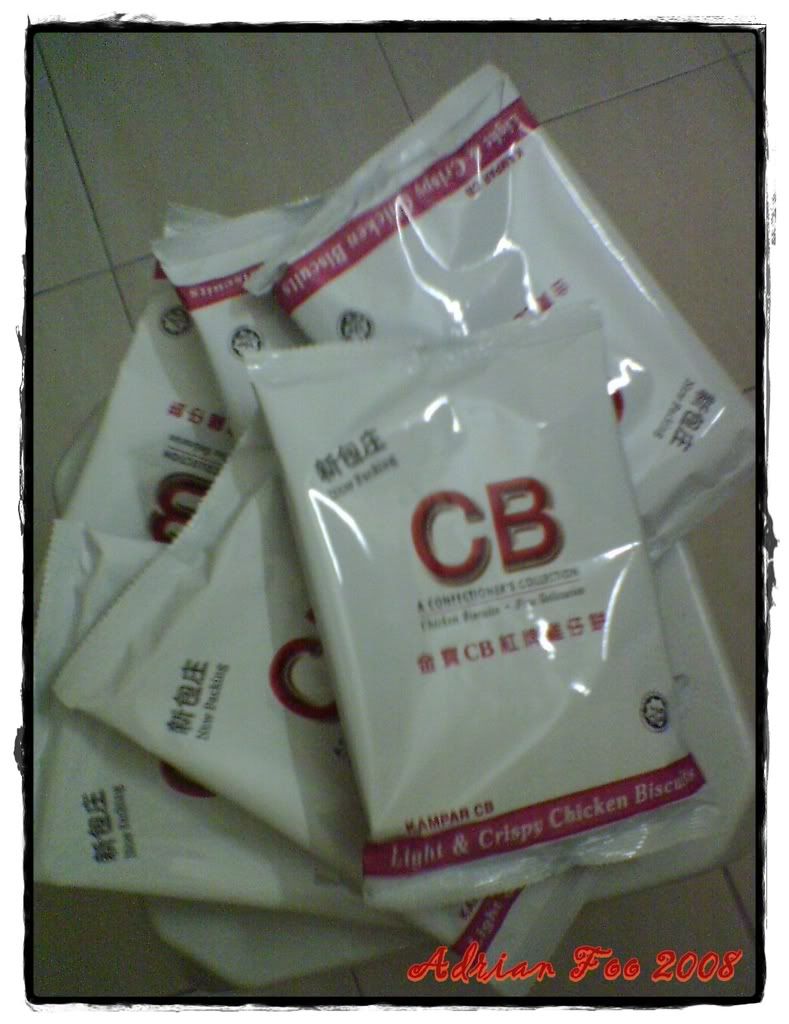 Upon making payment at the counter, I was shocked. For no reason, price of a packet of Chicken Biscuit increased by 10%. What the hell? So, that guy ah, you know lah how troublesome it was to cycle from my second home to Old Town under the hot sun (lunch hour indeed). And yet I didn't expect the price increase jorr. HOPEFULLY MY LUGGAGE IS NOT OVERWEIGHT!
Since the price of Chicken Biscuit increased, here came the fuel price which decrease pula. Decrease by RM 0.10. Good news for those who "balik kampong" like me.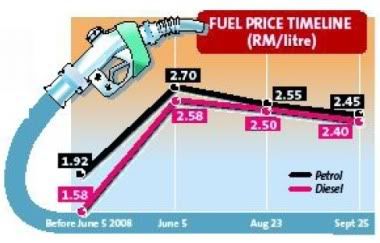 Unfortunately, I was not sure whether I got a car to travel myself from one place to another as soon as I get back to Sabah. And to all my dear friends in SABAH, can you all stop inviting me out! If you people keep forcing me to go out with you all, would you mind to give me a lift? Please make sure when you all give me a lift, don't show your "fu diao diao" (smelly plus sour papaya) face.
Another thing I regret about was the price of contact lens solution. I flipped The Stars today until I came across a page like (Click for larger Preview),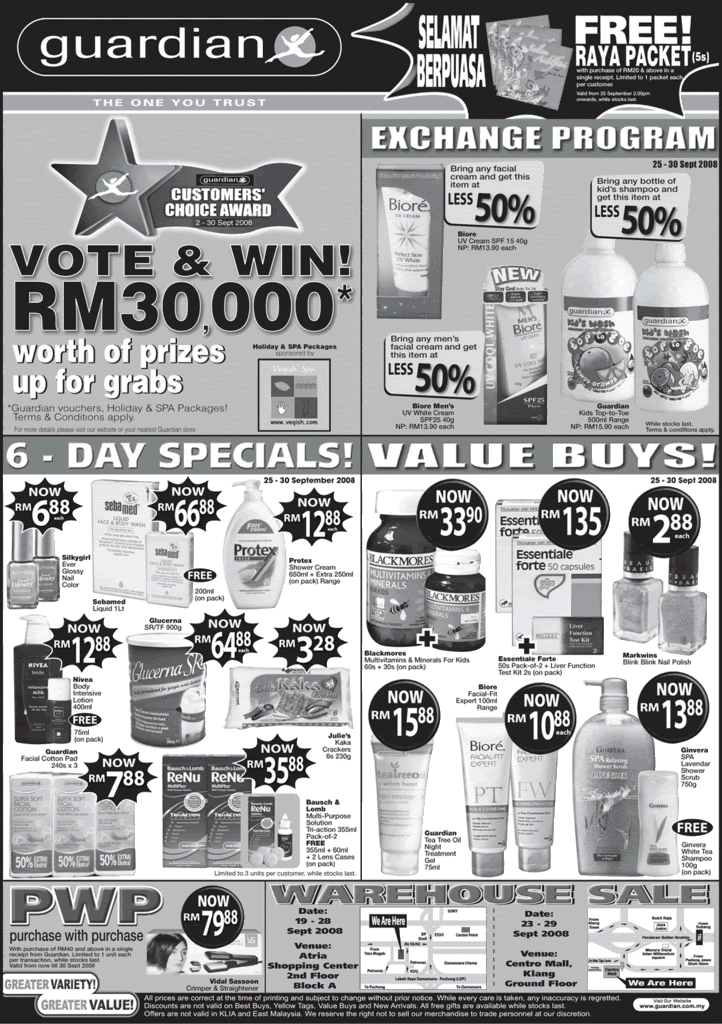 Can you see Bausch & Lomb Multi-Purpose Solution? I used to purchase it around RM 39.90. Then jatuh harga until so mendadak, RM 35.88 pula. Too bad I still have 3 bottles of solution to go before I can purchase it.
Today, my last day in Kampar. Tomorrow early morning, I got to wake up around 6 a.m. and get myself ready for taxi ride [7.15 a.m.] from my second home to Bercham, Ipoh. From there, I need to take a bus ride [10.a.m.] to KL LCCT airport [1.45 p.m.]. From KL LCCT airport, I board a plane [6.20 p.m.] (AirAsia) back to my hometown, Sabah.
Long journey right? I'm going to miss Kampar…