Before coming back to Sabah, Sophia planned to have trip to Kundasang on today. Actually I was really "ragu-ragu" whether to go for that trip as I have the trouble of getting myself a transport. You know the car that I used to drove before leaving for Kampar to study? Actually it was taken over by my brother. So, no car to travel around town during my "summer" holidays.
Since my mum willing to fetch me to Inanam to meet Alvin, Sophia, Kah Yee for breakfast before Kundasang trip, I asked Alvin, "Can you fetch me back home later after trip?". He replied, "Sure can lah". I love this kind of person. Not like others. Requested them to fetch me, but started to show "fu diao diao" (Sour and smelly) face to me. Really a fuck right?
As usual, most people mentioned:
"Adrian, wah you really slim down ah."
But of course, I spent them breakfast as a sign of thank you to Alvin as well as his partner, Sophia. After so many years, I have not been to Kundasang to get a clearer view of Mount Kinabalu. Along the way, we talked non-stop about our university life.
Middle of our journey, we stopped by the roadside to capture Mount Kinabalu, the Pride of Sabah: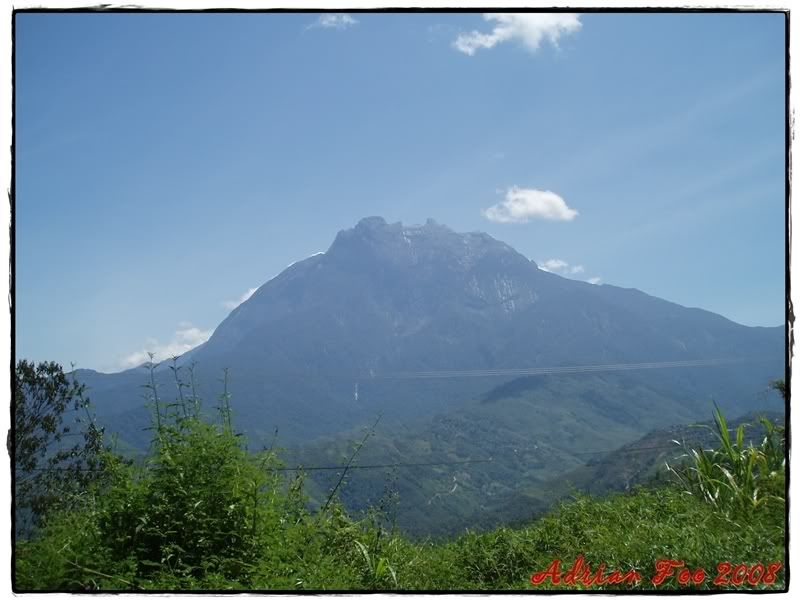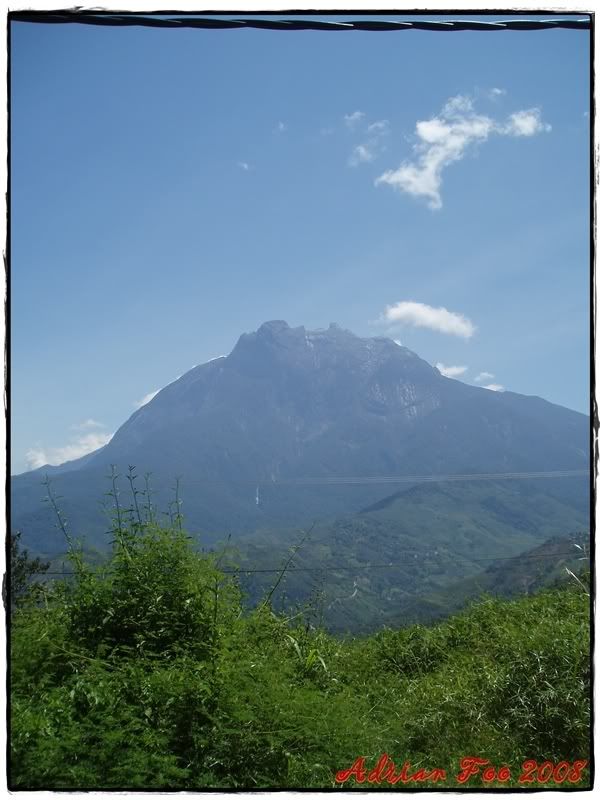 Somehow, I got a professional driver but not lousy photographer. And this was what he captured when I request to take a picture of me with the Mount Kinabalu as my background:
Only my face with no body? As if I cut a picture of my face and pasted it to a picture of Mount Kinabalu. I don't even like that place because of that cables that "destroy" my photo shots of Mount Kinabalu. We continued our journey.
We stopped again to a place where you can see a lot of stalls selling souvenirs of Sabah: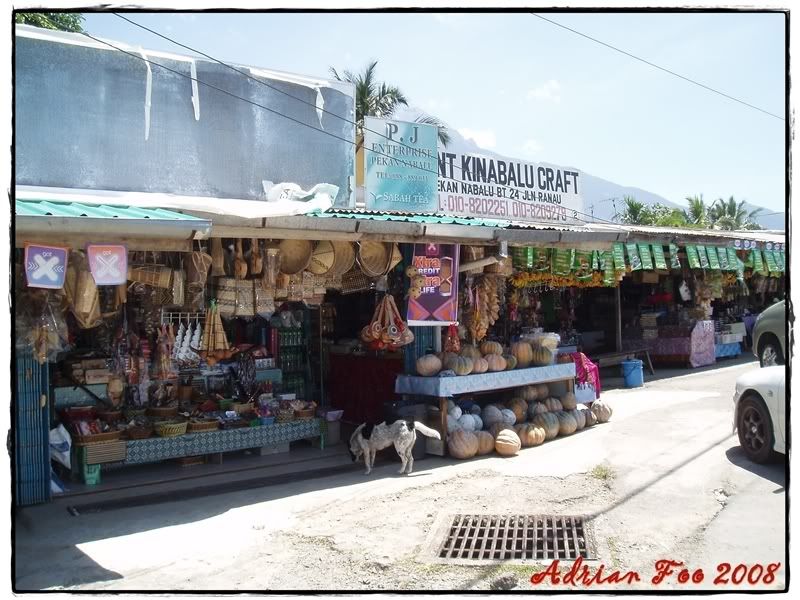 We then came across a car with such plate number: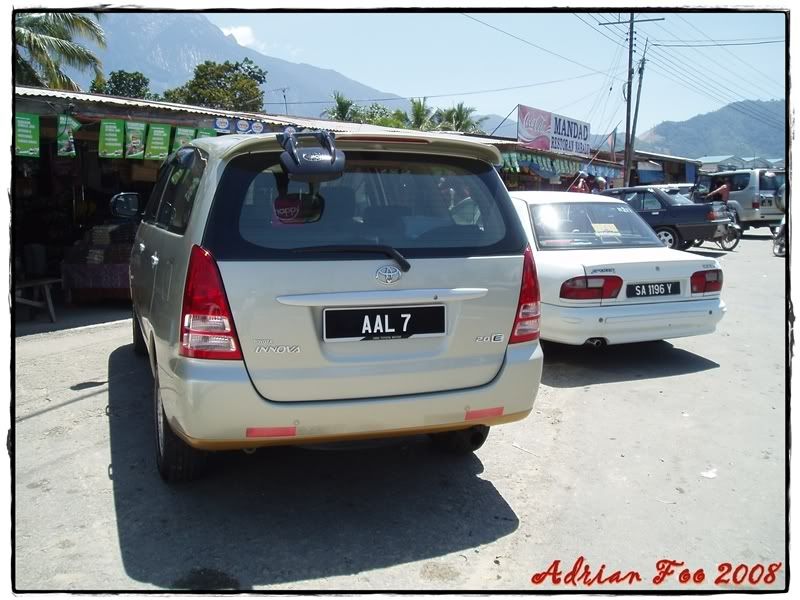 Alvin: I wonder what kind of plate number is that Toyota Innova?
Me: That car registered under Perak state which begins with A** **** whereas Selangor state is B** ****
Another shot of Mount Kinabalu: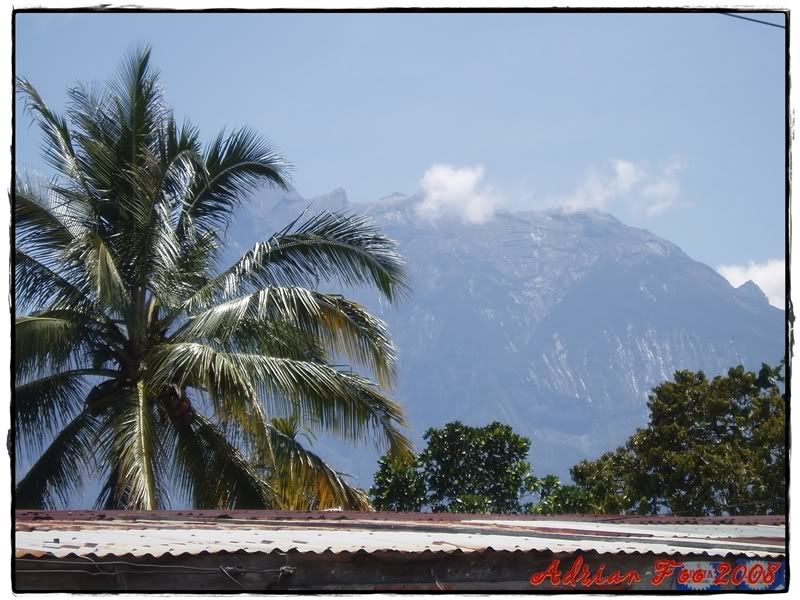 Souvenirs here and there: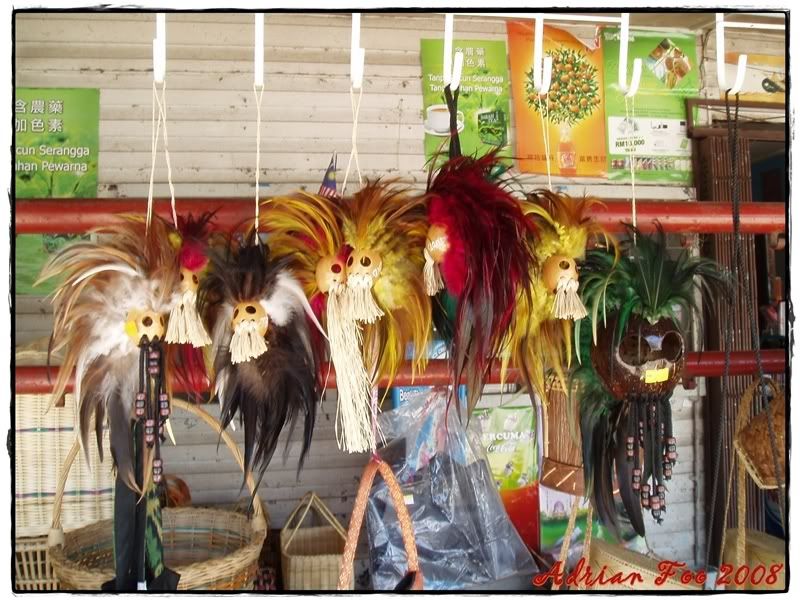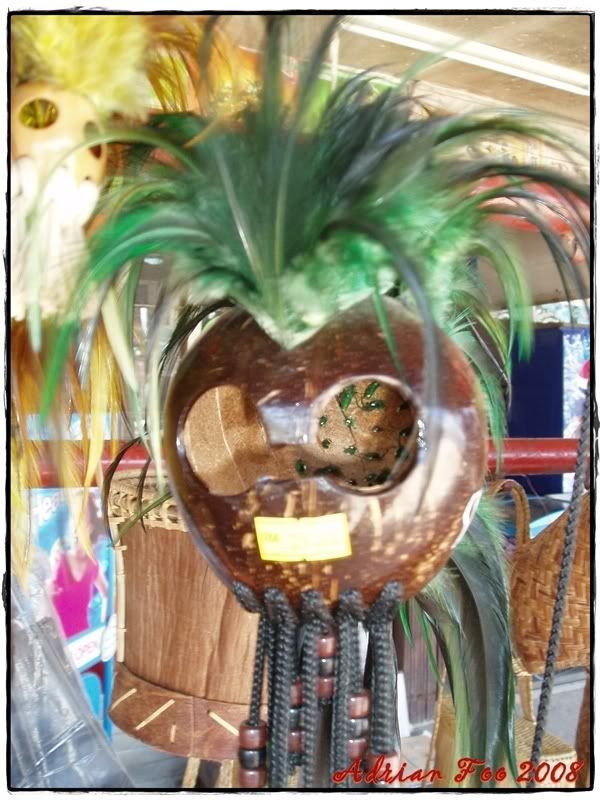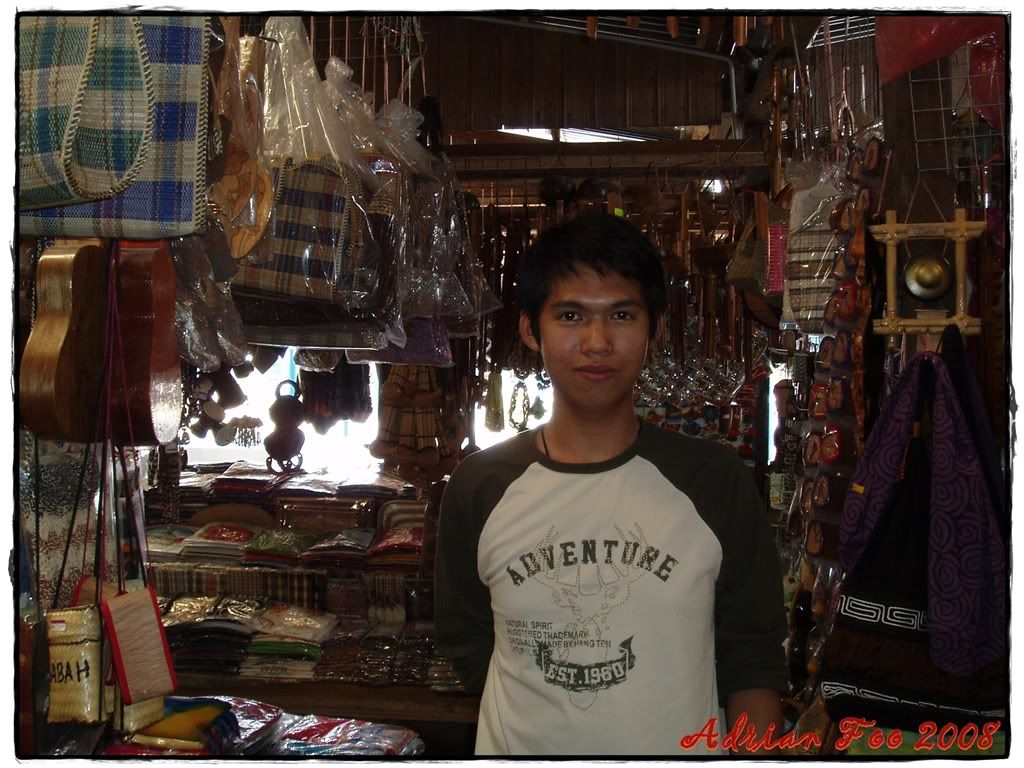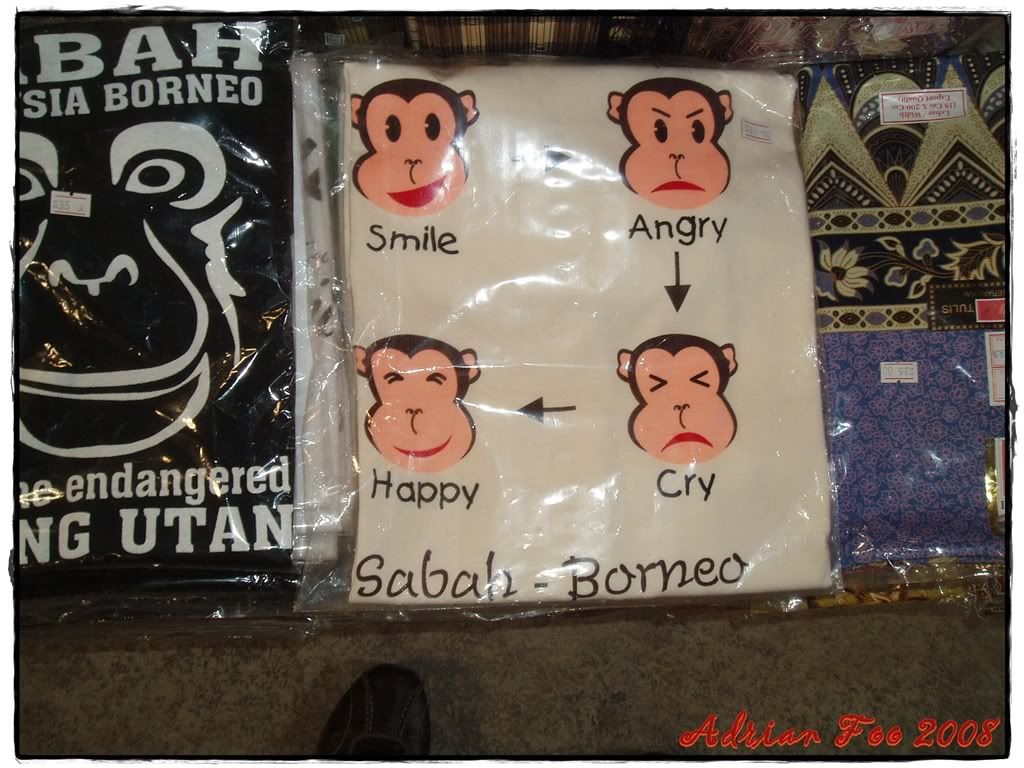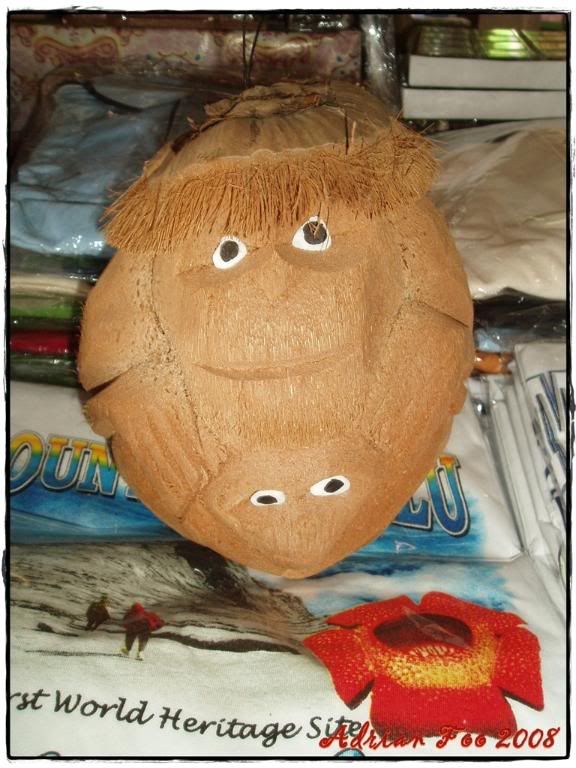 From there, Alvin bought key chains of Sabah and Kah Yee bought BANANAS. Long time never eat banana.
Our journey continued until we found a spot where we managed to get the best view of Mount Kinabalu and NO CABLES. We spent a moment capturing this: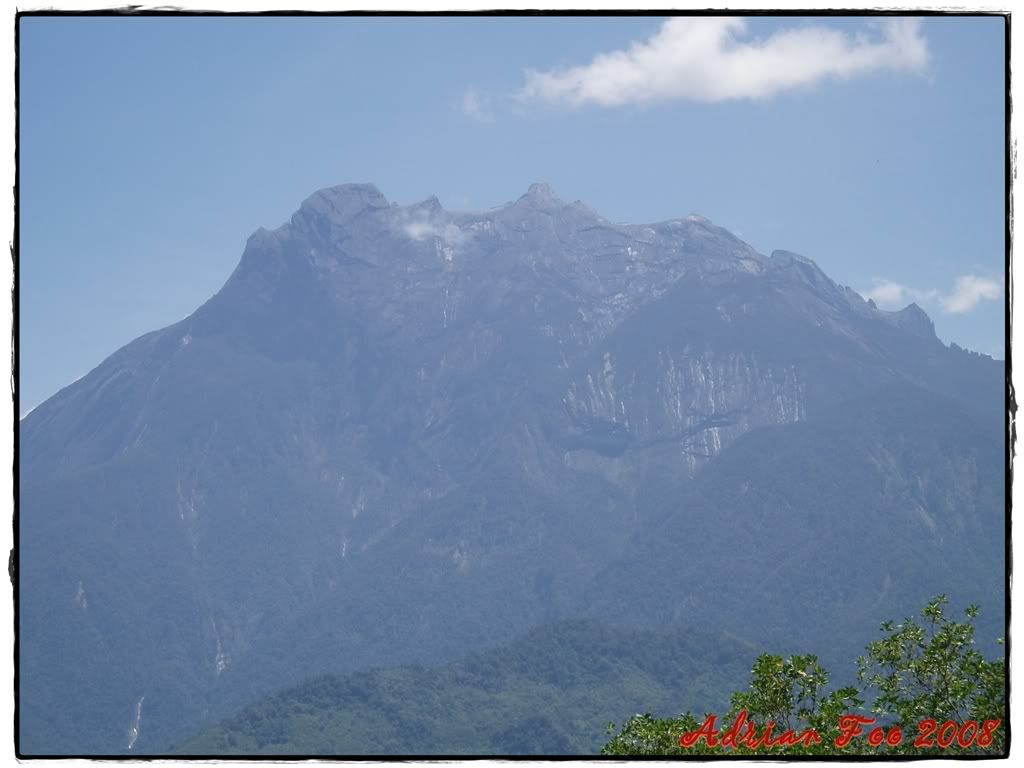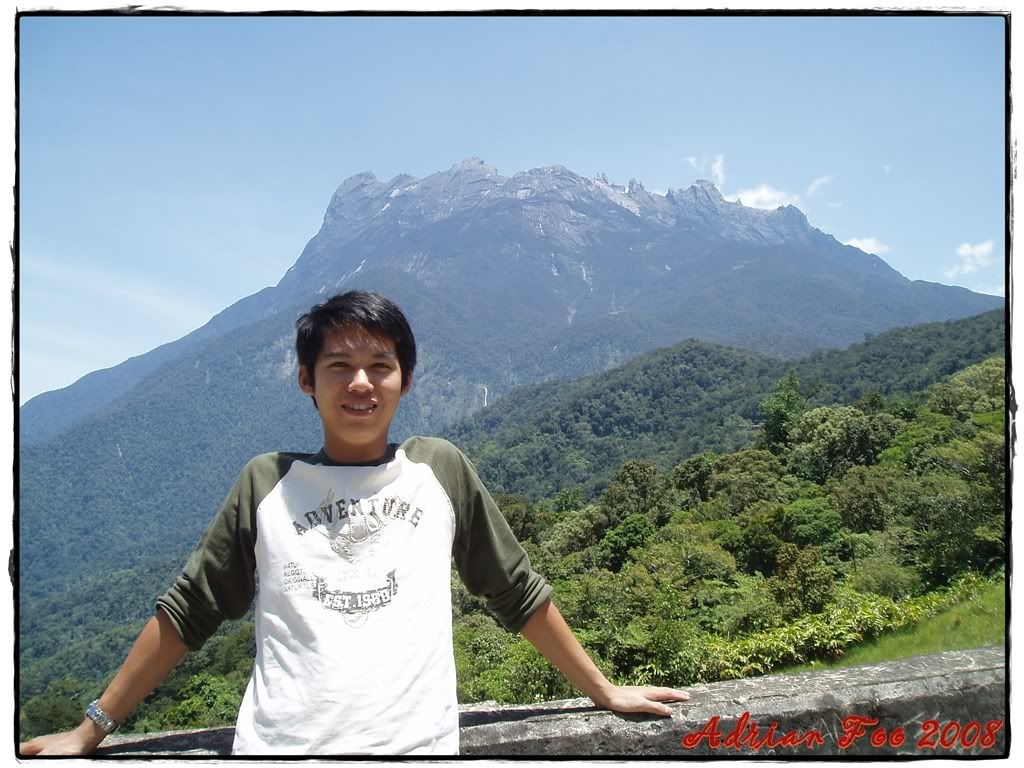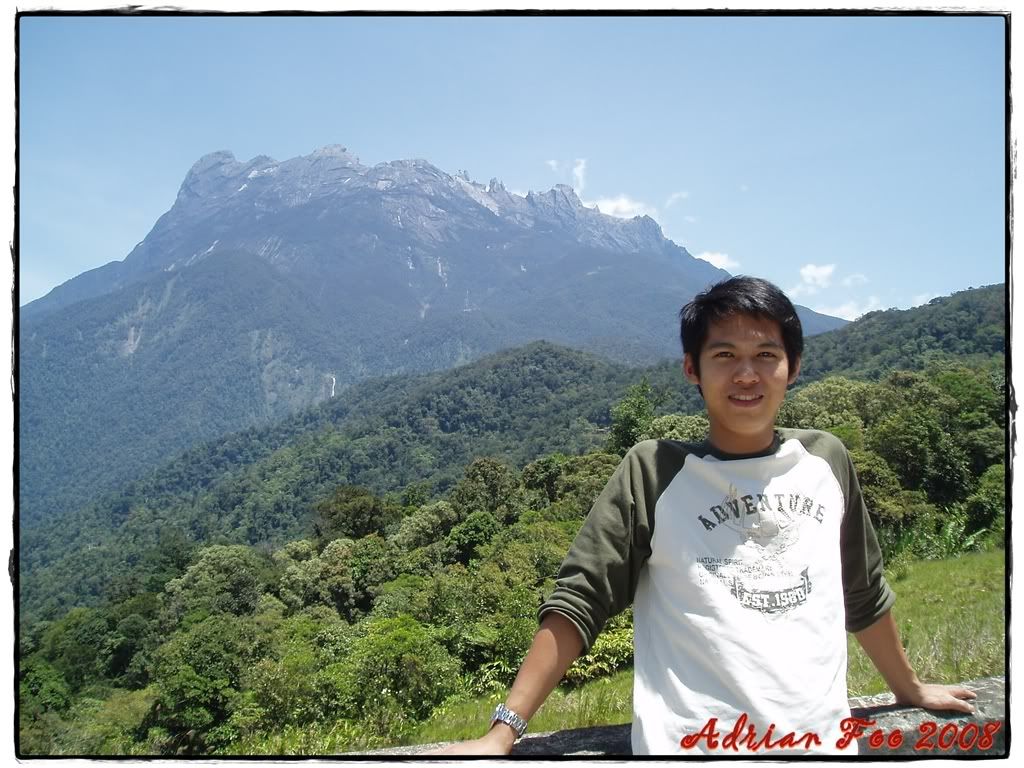 One thing that I forgot who were the characters "acting" during such trip: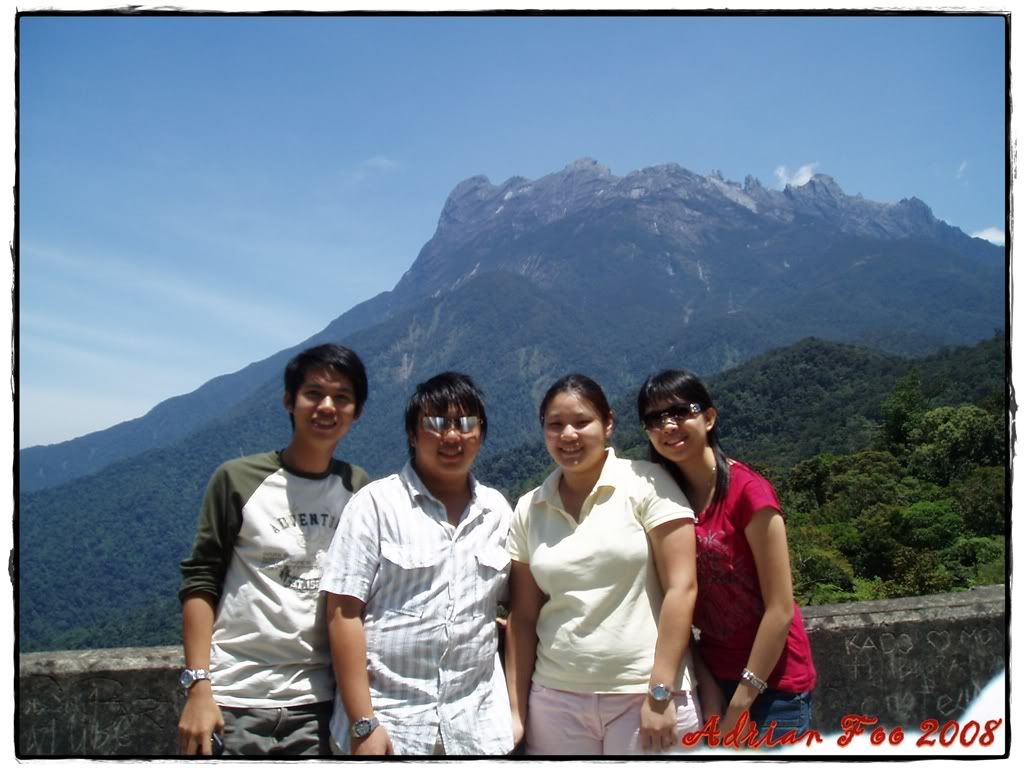 Left to right: Me, Alvin + Sophia, Kah Yee.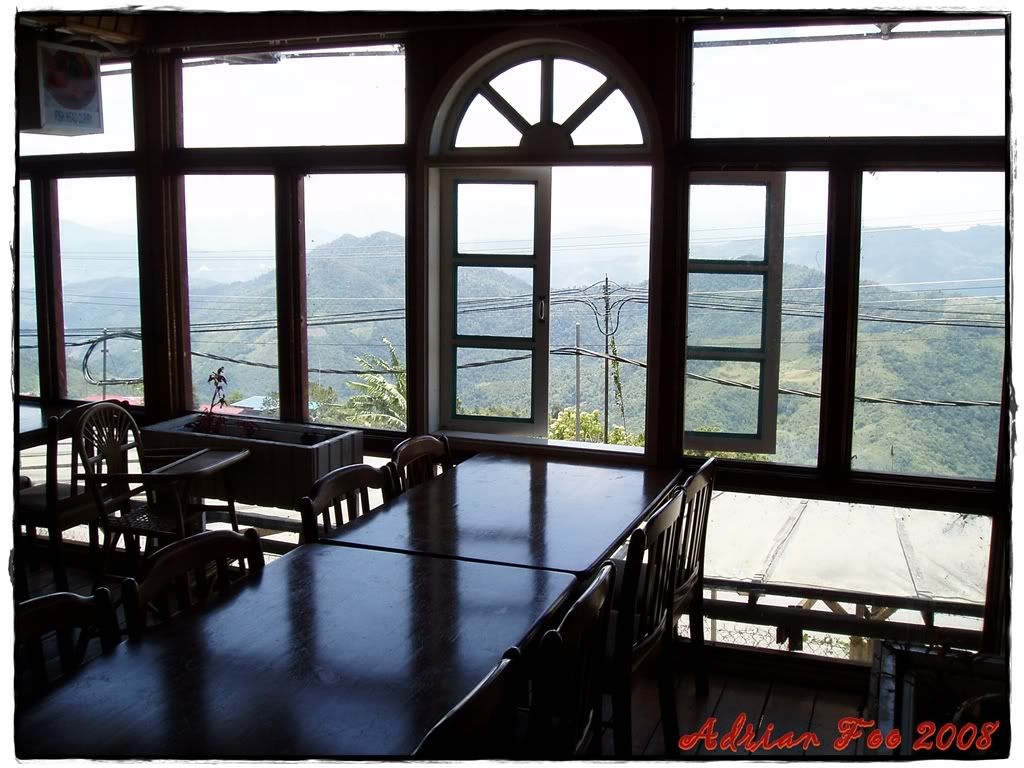 I was being told that the temperature in Kundasang was totally hotter than before. Few years ago, we can get to see fog or sky getting dark around here. But turned to be the other way round during our trip. It seemed our journey to Kundasang doesn't consume a lot of time. We arrived a place to have a simple dessert.
I forgotten what name was that place and these were the desserts (Strawberry milkshake & Strawberry ice cream) we taken: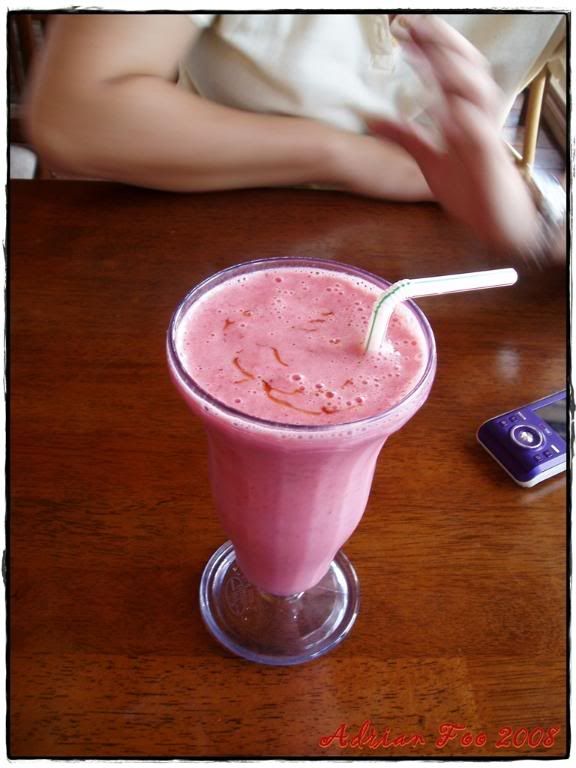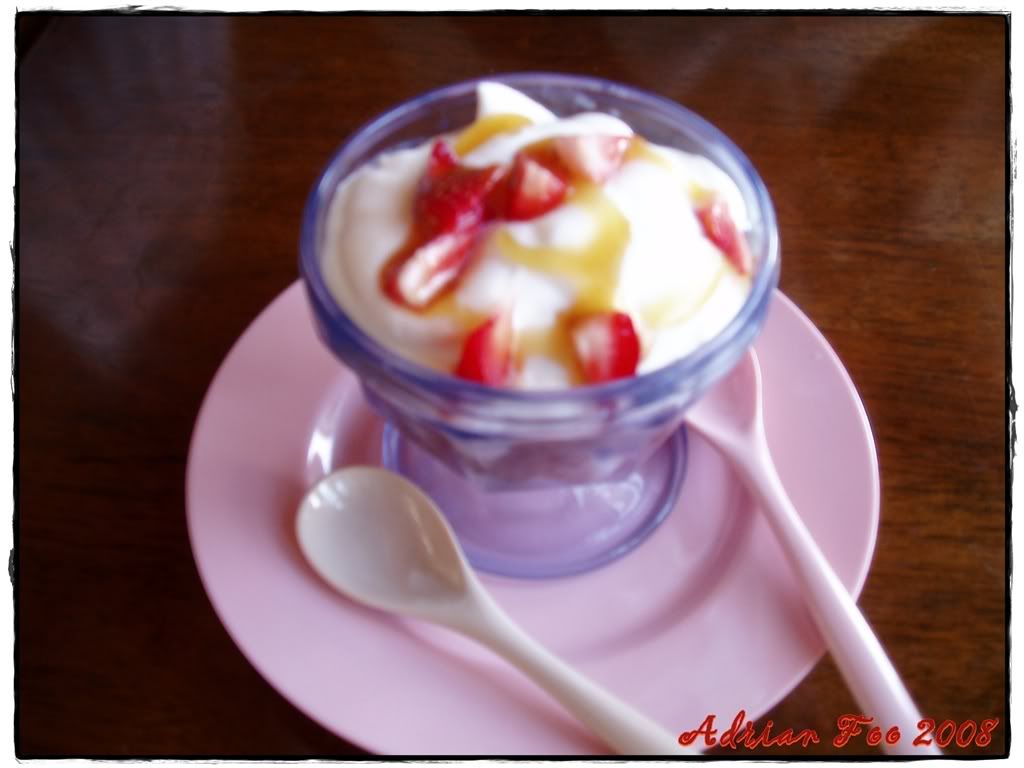 Next, our next stop was at Agro T Nursery. But I went over to the opposite road to snap photos again: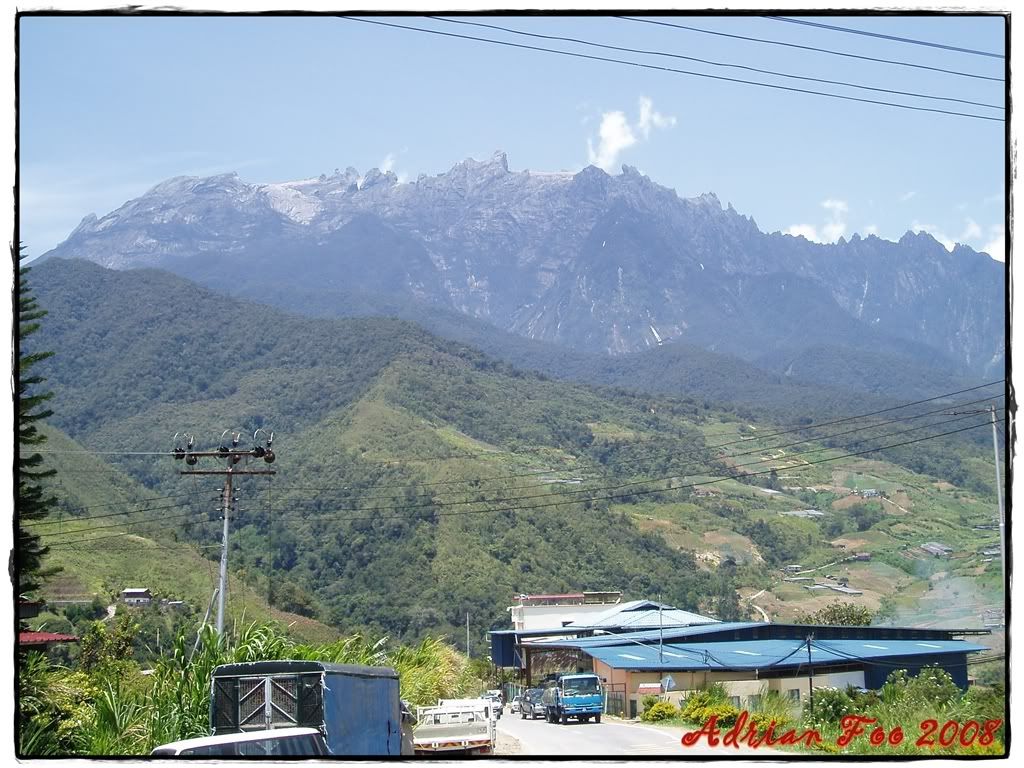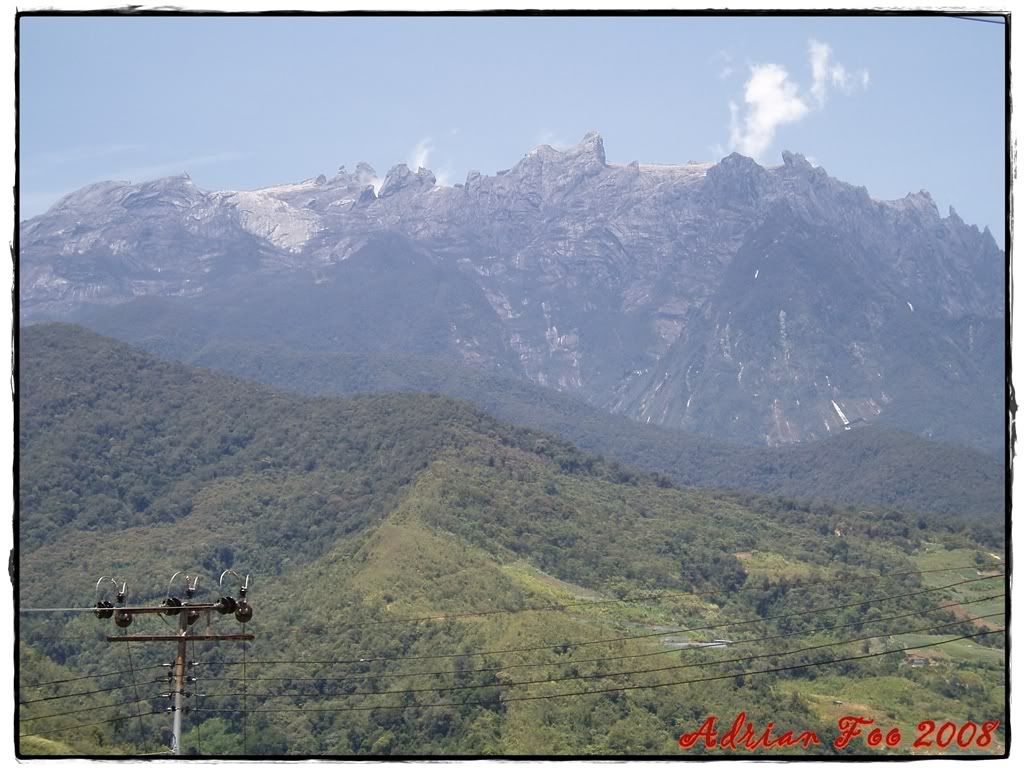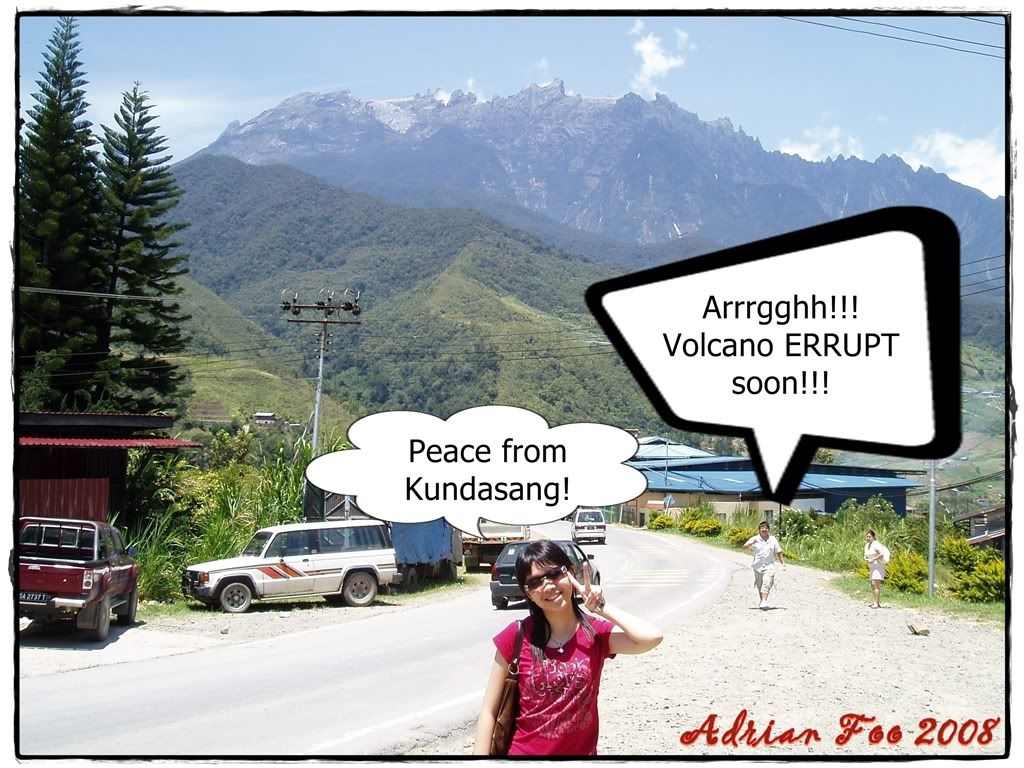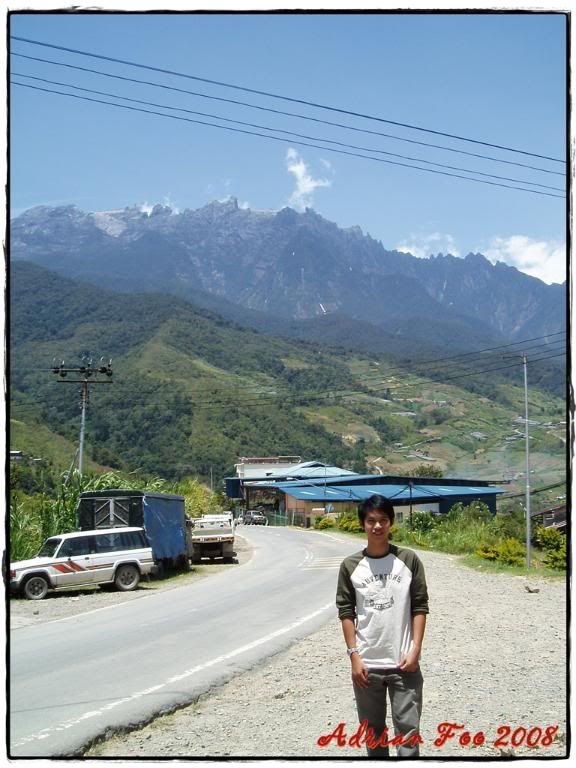 The four of us then went to have visit to the Nursery after purchasing tickets. But sorry, I try to upload those photos in the next post. It's my blog. Don't expect so much from me. Anyway, sneak peak from Agro T Nursery:
I SMS-ed my mum that I arrived Kundasang to avoid her being worried. Sophia was planning whether to stay overnight in Kundasang. All of us except her didn't bring any clothes to stay overnight. She didn't even tell her boyfriend, Alvin to bring it.
We went to Perkasa Hotel (Now no longer known as Perkasa Hotel) to ask for room rates. But have to consider the price first. In the meantime explore around there: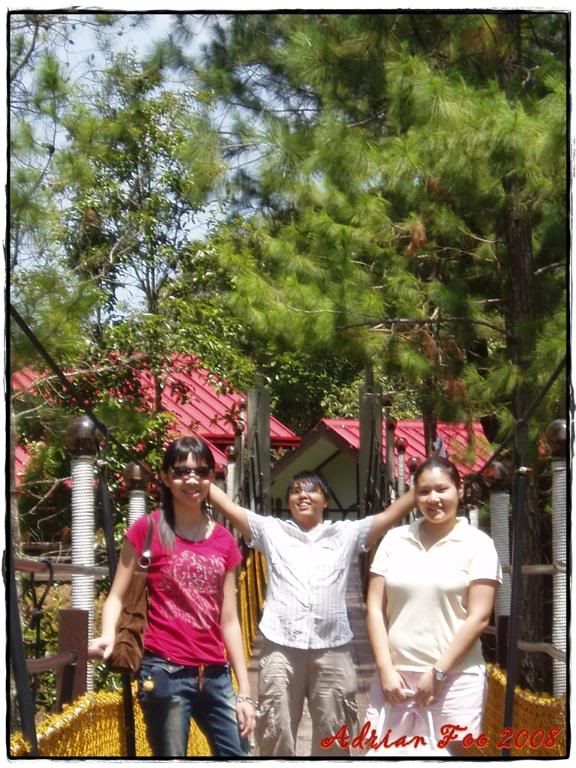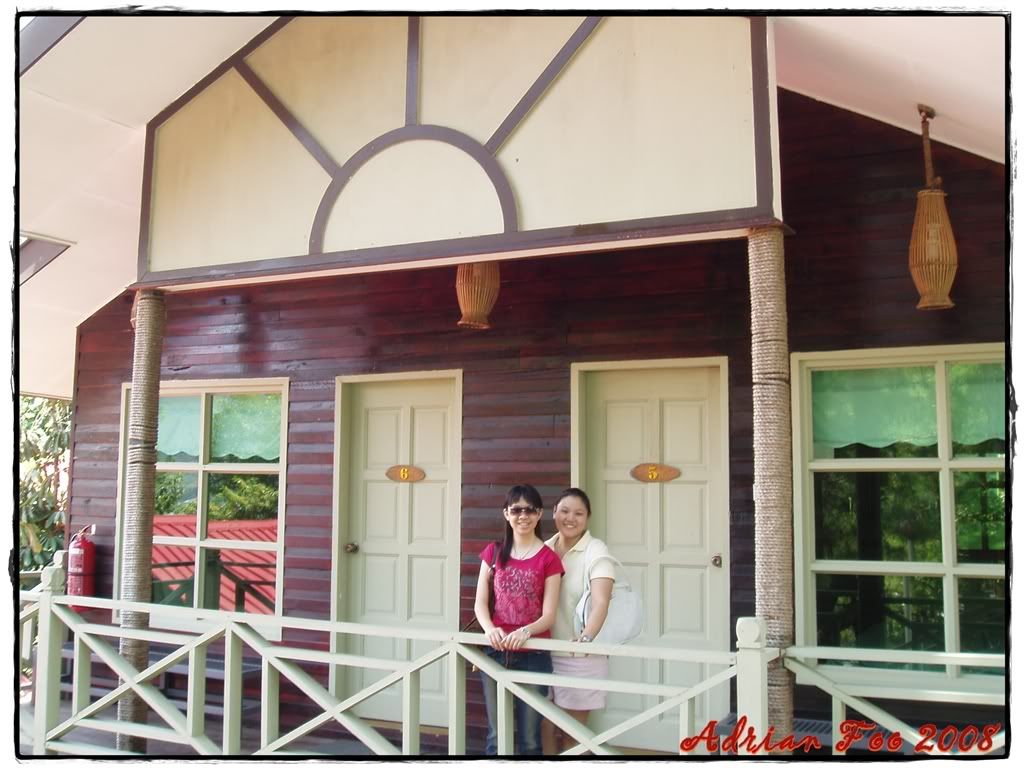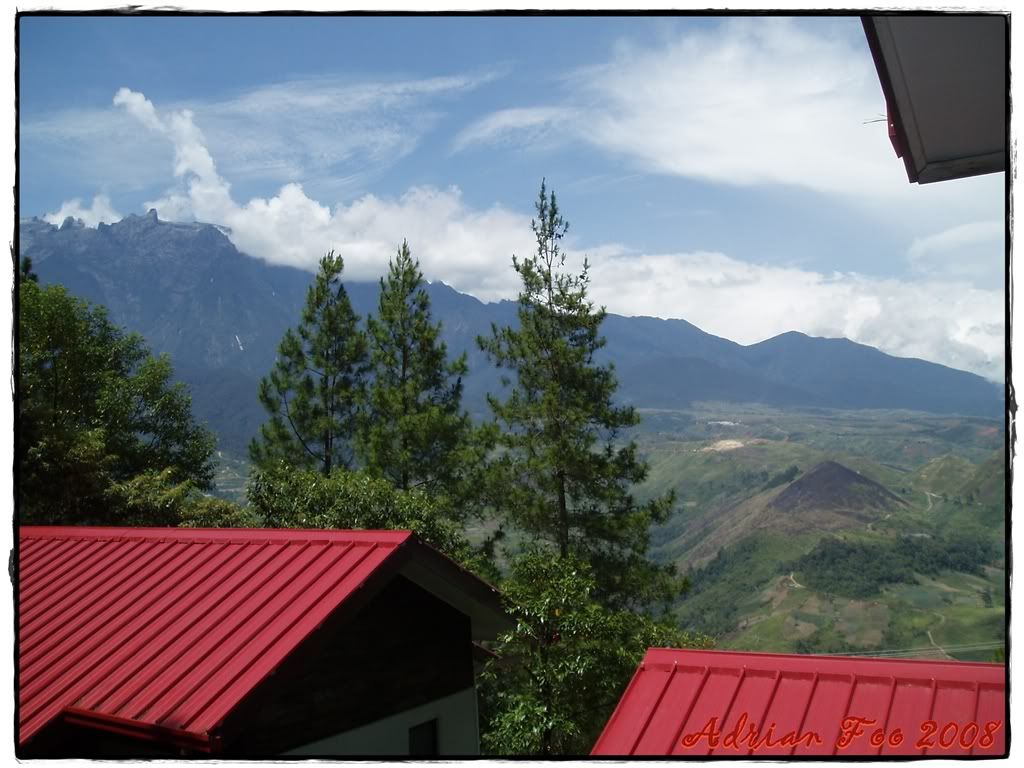 I wanted to capture a girl trying to "hayati" the view of Mount Kinabalu but she turned out to be a lousy poser. Chis!: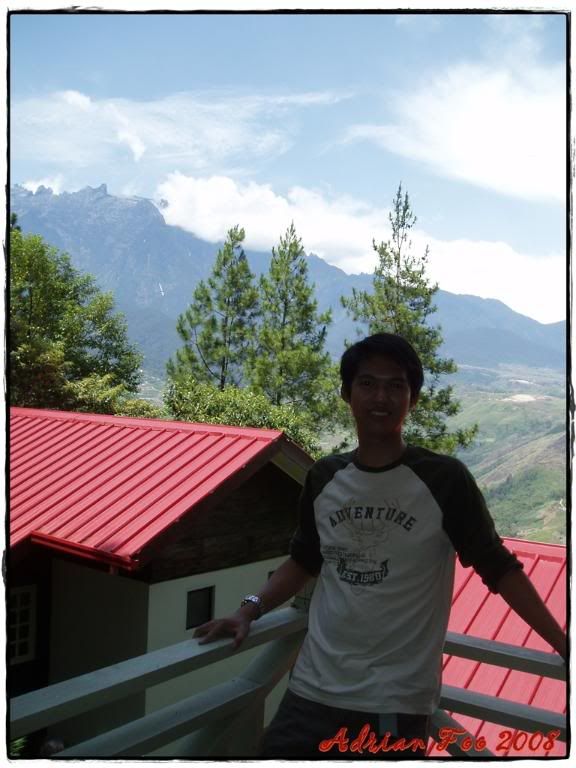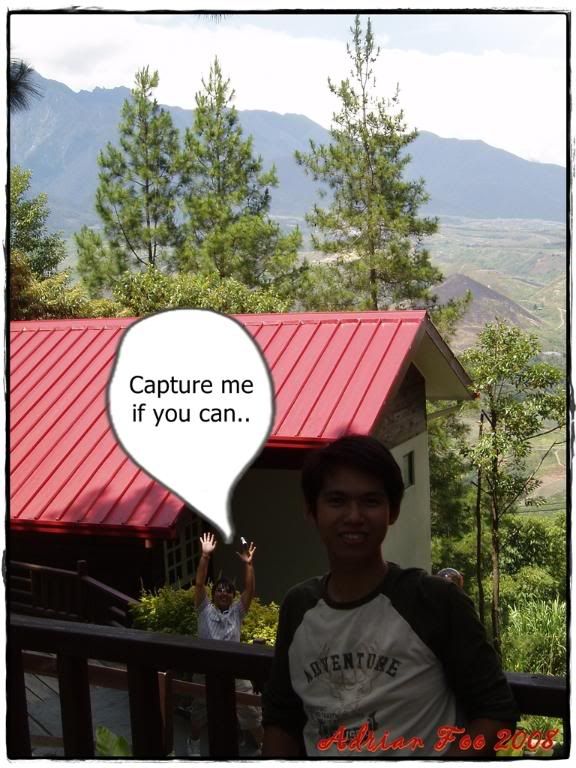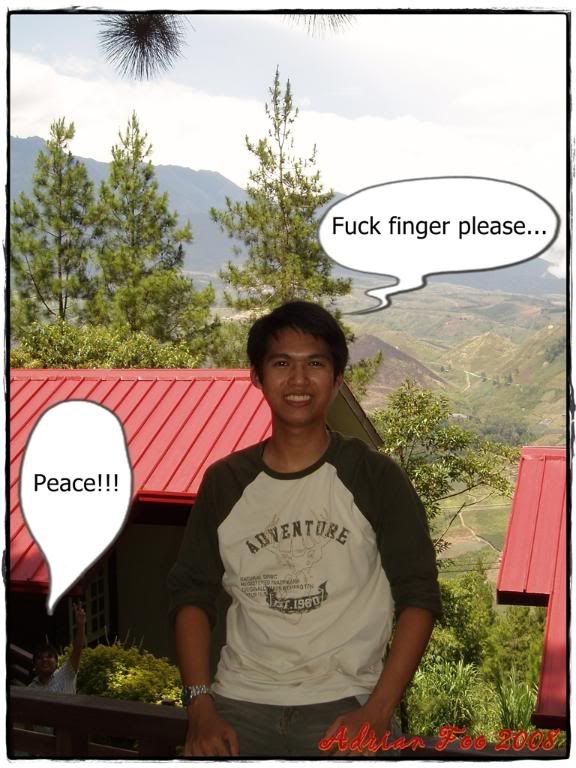 We went to Pine Resort to check out the room rates. Unfortunately, Kah Yee's parents don't allow her to stay overnight what more can you say about my mummy. But I captured: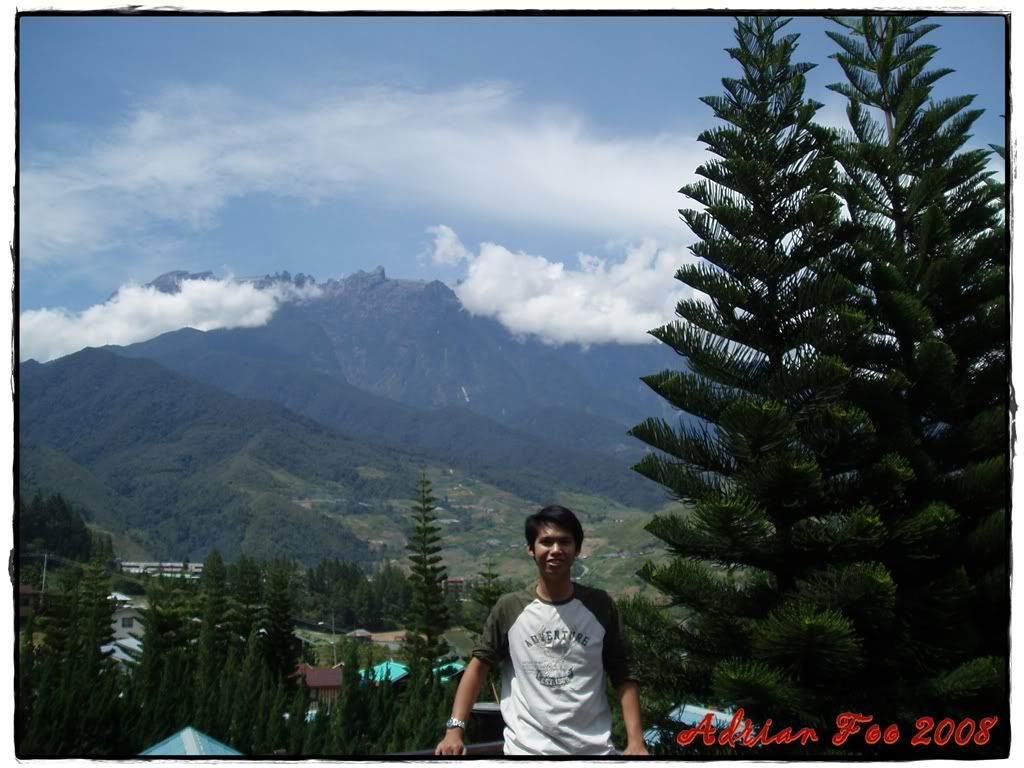 Before returning home, we had our lunch at Kinabalu Lodge if I was not mistaken. And that Kah Yee smuggle two strawberries from the nursery just now. So I captured: