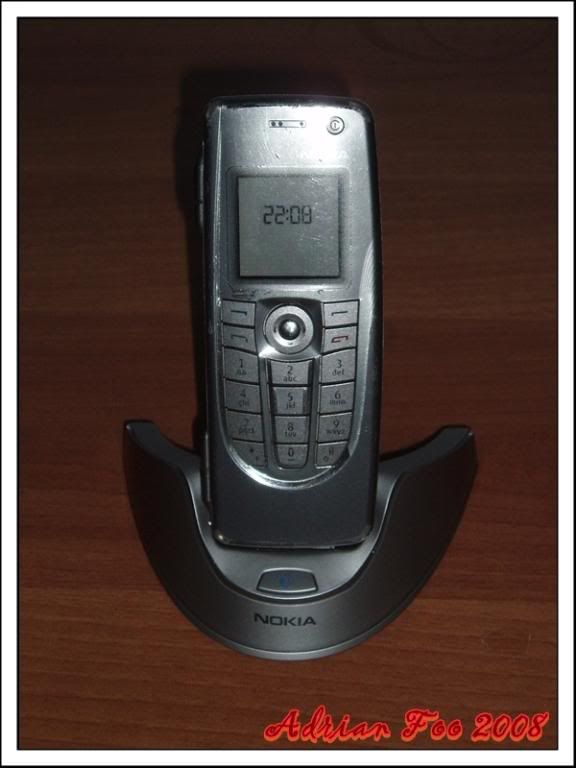 Specifications:
General:
2G Network: GSM 900 / 1800 / 1900
Annouced: 2005, November
Status: Available
Size:
Dimensions: 132 x 51 x 21 mm, 126cc
Weight: 172g
Display:
Type: TFT, 65K colors
Size: 640 x 200 pixels, 4.0 inches, 98 x 30 mm
- Second LCD (128 x 128 pixels) with 65K color
- Full QWERTY keyboard
- 5-way navigation key
Ringtones:
Type: Polyphonic (40 channels), MP3
Amount: 40 + custom
Customization: Download
Vibration: No
Memory:
Phonebooks: Practically unlimited entries and fields, Photocall
Call Records: Practically unlimited
Card Slot: MMC, (up to 2GB), hot swap
- 80 MB shared internal memory
Data:
GPRS: Class 10 (4+1/3+2 slots), 32 - 48 kbps
HSCSD: Yes
EDGE: Class 10, 236.8 kbps
3G: No
WLAN: Wi-Fi 802.11g
Bluetooth: Yes, v1.2
Infrared Port: Yes
USB: Yes, Pop-Port
Features:
OS: Symbian OS v7.0s, Series 80 v2.0 UI
Messaging: SMS, MMS, Email, Fax
Browser: WAP/xHTML, HTML (Opera)
Games: Yes + downloadable
Color: Silver
Camera: No
- Music player - MP3, MPEG4(AAC), RA, MIDI
- Java MIPD 2.0
- MS Office applications
- Organiser
- Integrated handsfree
Battery:
Type: Standard battery, Li-Po 1100 mAh (BP-6M)
Stand-by: Up to 230 h
Task Time: Up to 8 h
My COMPLAIN: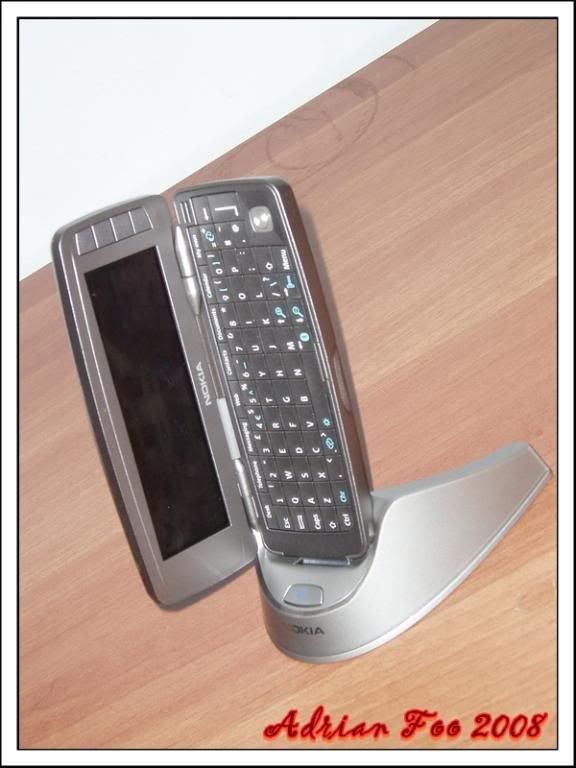 Generally, this phone was born in late 2005. About to become a 3-year-old phone. But my father bought it on 7 October 2006.
Wait a MINUTE!
This phone's birthday is today?! My dad gave me this phone as soon as I came back from Kampar, Perak for 3 months "summer" holiday. The reason was that Sony Ericsson has poor coverage signal in Pitas camp and only Nokia phone can be used. He wanted to use the cheapest phone like Nokia 6020. So, I have to return him the Nokia 6020 which I used it as my spare phone in Kampar.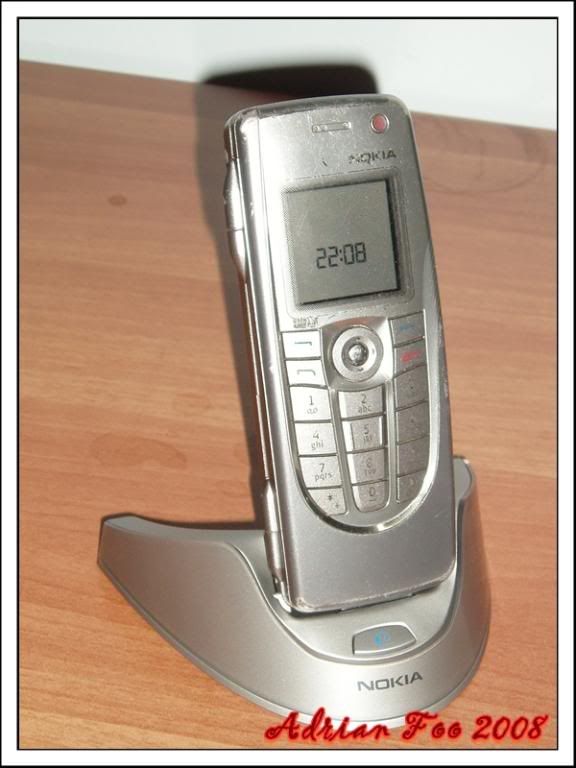 Once I received this Nokia 9300i, I would rather use it as my default mobile instead of the O2 Xda II mini. Not because of its unique kind of phone. Just that I want to try out the Wi-Fi connectivity.
The size of the phone was indeed a "gigantic" to me. Because it was quite long. Even my palm unable to grab the whole phone fully. Even the weight of this phone was quite heavy to me as if you're holding a Pencil Case.
PENCIL CASE?
Frankly speaking, this phone was like a pencil case. You know when we used to be a young child carrying those type of metal pencil case to primary school?
Excuse ME?
And some people thought that I was trying to do short "make-up" once I open the lid of the phone. Mind you, I'm not used to type SMS on those ordinary mobile keypads. I have used to tap on an on-board QWERTY screen keyboard like my O2 Xda II mini. Since I got this phone, I rather open the lid of the phone and type messages using the QWERTY keyboard in it. So, don't think that I'm an "Ah KUA" trying to do short make-up onto my face.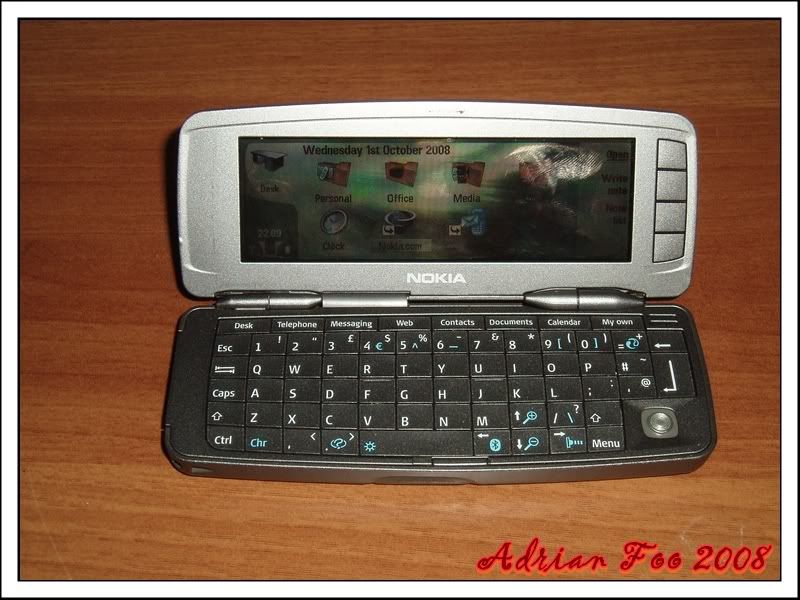 Father praised that phone for being "awarded" by him as "gon choi". In other word, coffin in Hakka dialect.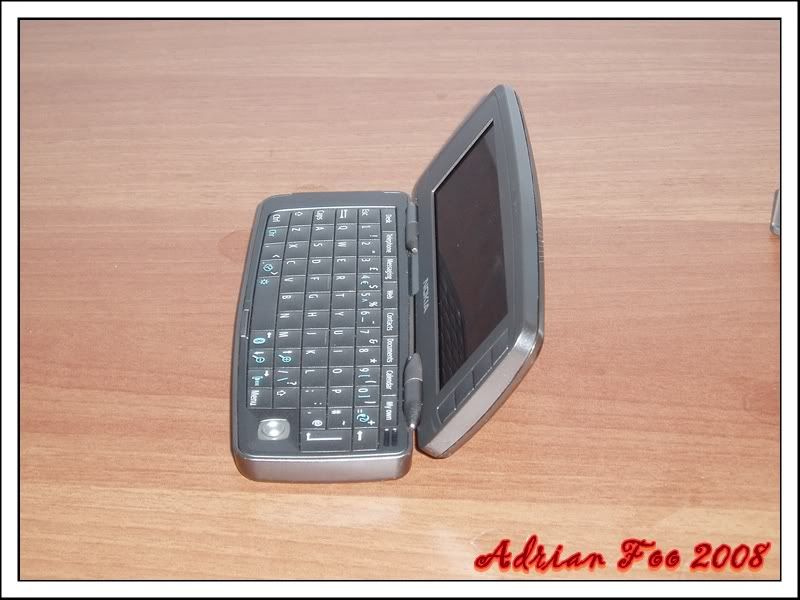 The speaker (output audio for ringtones or etc.) from what I can see was like the size of smaller than a BUTTON. Don't expect this phone is like a walkman phone. Just a business phone for your concern. No stereo indeed. But I was satisfied overall as it can alert me with a loud sound because it was lack of vibrations.
NO VIBRATION?
Yup, this phone does not have vibration at all. So I have to apologize to those that I have not answer their calls nor replying their messages. I was sadly enough to say that. At least I have a reason when 1 enemy of mine called me, I got the reason:
Sorry for not answering or replying you because my phone no vibrations though I swithed to silent mode.
Due to my father's carelessness, he lost the 128 Mb MMC storage card that came with this phone. All I need now was to equipped this so called pencil case phone with a maximum of 2 Gb MMC storage card. I have to wait around 8 to 9 January 2009 in KL to get myself that card.
There were so much connectivity features found in this phone except 3G. Since Sabah if I'm not mistaken, no 3g coverage yet, the first priority connectivity to the internet to me was Wi-Fi. I love this phone because of the Wi-Fi feature as well. The bad about it was, the speed was like GPRS sometimes.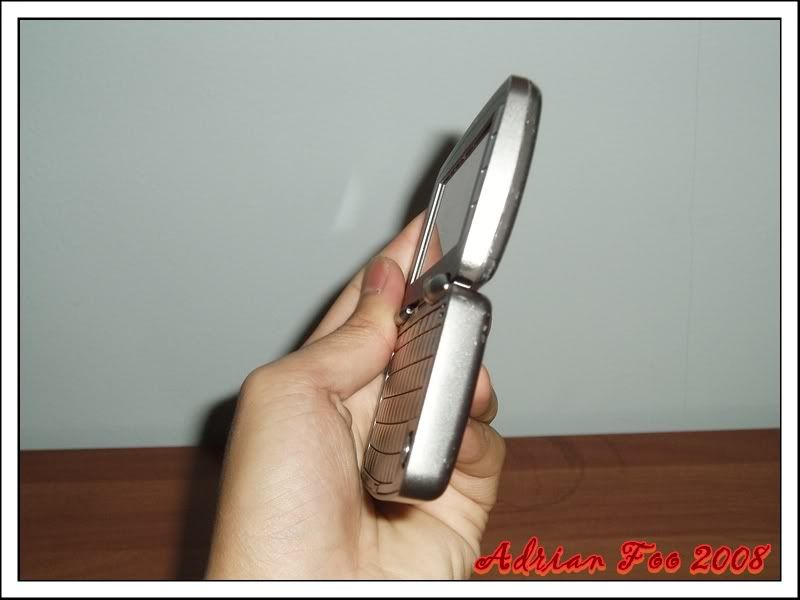 Another best feature regarding such phone, FAX.
FAX? This phone include FAX as messaging?
I have no idea how to use it and I never seen how that Fax feature looks like when receiving from other person. Only my father knew such thing.
Sorry to say this phone doesn't have camera. Not even a single pixel nor the VGA word. I can't capture anything with that phone. I ended up myself maybe bringing along my O2 XDA II mini phone with me when I travel.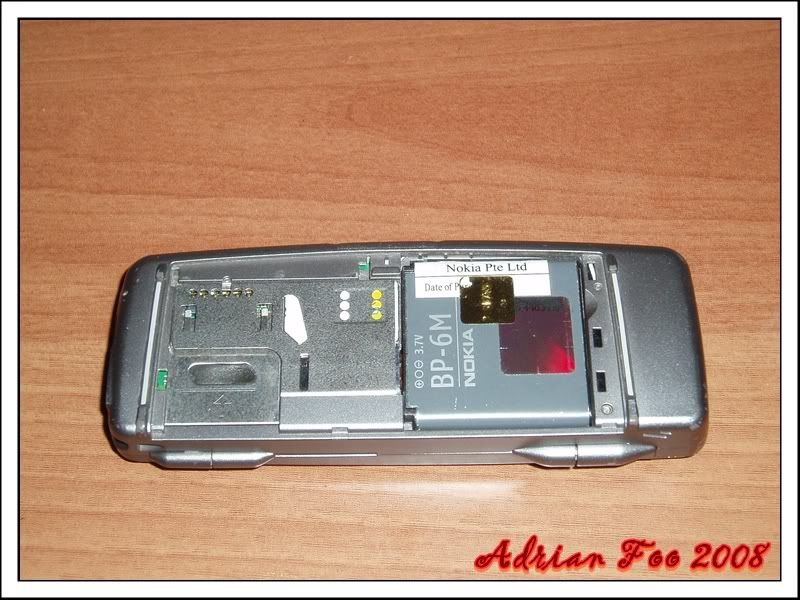 Software that included and I downloaded myself into this phone:
- Word, Excel, PowerPoint
- Acrobat Reader (read PDF format files)
- Zip Manager (read and zip files which i haven't try to use it)
- Converter (kg to pounds, energy, volume, etc)
- RealPlayer (I still have no idea what video format can be played by this application)
- ProTourGolf (I don't even know how to play)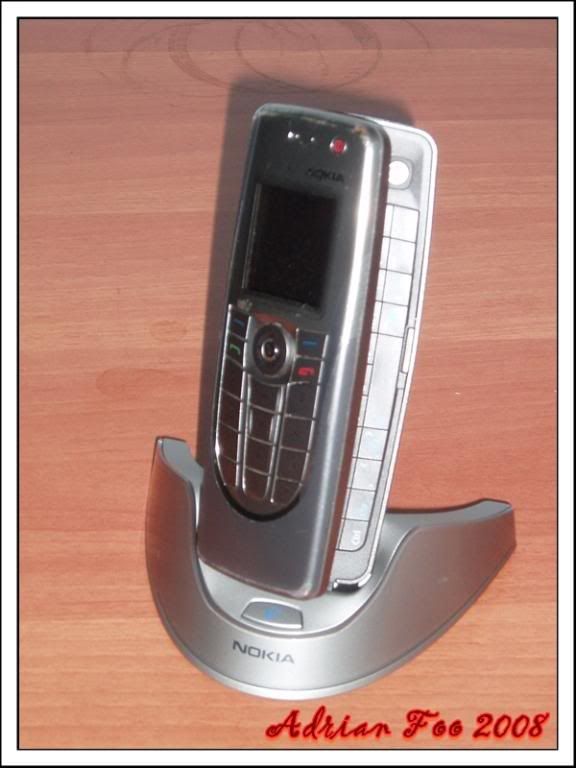 Something that I need to complain the most about this phone. Again, due to my father's carelessness. The moment he got up the car, he placed his mobile phone on the compartment where we normally place our hands to close the door.
Get it?
Then, when he opened the car door, sometimes the phone drops from that compartment onto the ground. Not carpet. All I have to express was:
OUCH!!
This phone, I don't know how many times it experience such case as mentioned above. Some part of the body of this phone SCRATCHED!