Actually I wanted to post this long ago, but I couldn't spend any of my time for this. Before I go into further of this title, let me introduce you my PATHETIC old notebook. My father bought this notebook somewhere in March 2003. Then, I got this "cool" gadget from him end of year 2003. It was "cool" gadget during that ERA.
Top view: Have you ever heard such brand before?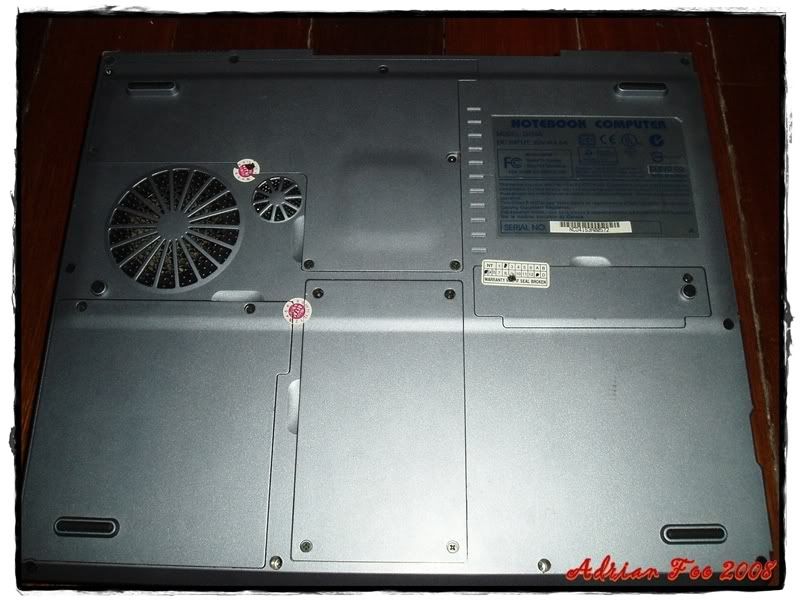 Bottom view: Can you imagine how big the FAN was during that ERA?
This pathetic old notebook was running on Intel Pentium 4 (2.4 Ghz) as an entry level laptop. Again, I would like to emphasize that during that ERA, Intel Pentium 4 processor was like an "amazing" thing. But when it came to year 2006 onwards, nothing is amazing about such processor anymore.
Left view: CD-Rom, USB port, Floppy disk drive, PCMCIA slot (PC card slot).
That time, there was no DVD-Rom yet. Even my old pathetic notebook can't even write any files into a CD. Floppy disk drive does exist that time. Unlike now, people save their documents in a thumb drives that plugs into a USB port. There was nothing on the right view of that notebook. Just only Kensington lock slot.
Front view: Speakers, 4-pin IEEE 1394 port, 3 kinds of audio-in jack, Infrared, WLAN switch, latch
Certain notebooks come with Altec Lansing speakers or Dolby-certified surround sound speakers now. But my old notebook was equipped with ordinary speakers. I never use the IEEE 1394 port because I don't have such cables to connect to my other devices. Till today, most notebooks still come with that 3 kinds of audio-in jack.
During that ERA, infrared were used to transfer files from other devices to notebooks. No Bluetooth device yet. And the most shocking feature regarding my old notebook, it has a WLAN switch. HOWEVER, there was no WLAN module inside this old notebook. In order to connect to the internet wirelessly, I need to use an USB WLAN adapter. Pity thing.
Rear view: Ventilation slots, DC-in jack, 2 x USB ports, VGA port, 3 unknown ports (to me which used to connect to old printers and etc.), PS2 port, Modem port, Ethernet port.
Nowadays, you don't get to see any notebook equip with some ports shown above. Everything like printers, scanners, external drives and mouse were all connected to your notebook via USB ports.
As I open the lid of my notebook,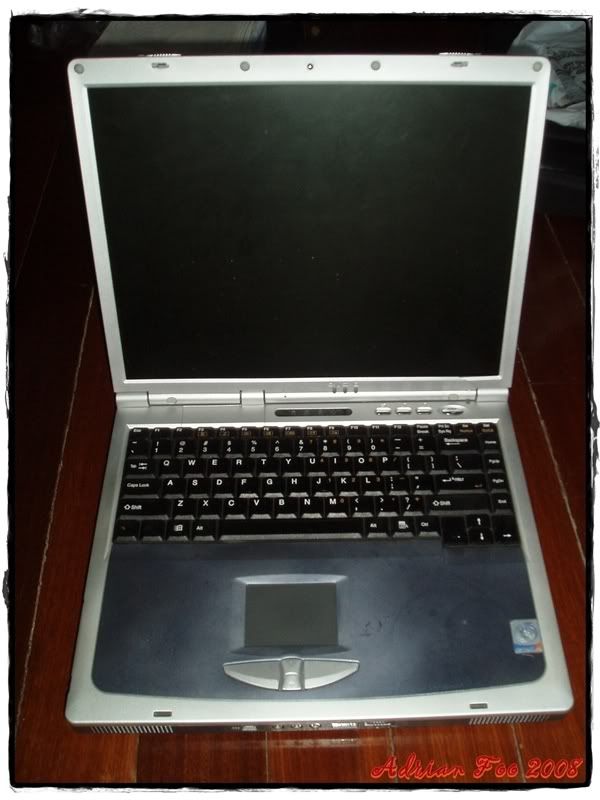 Can you see the WEBCAM?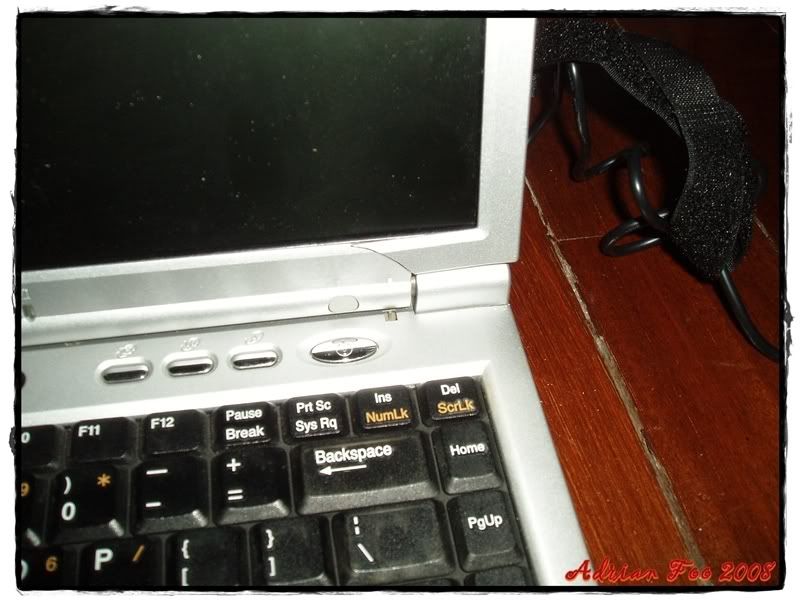 CRACKS found middle this year.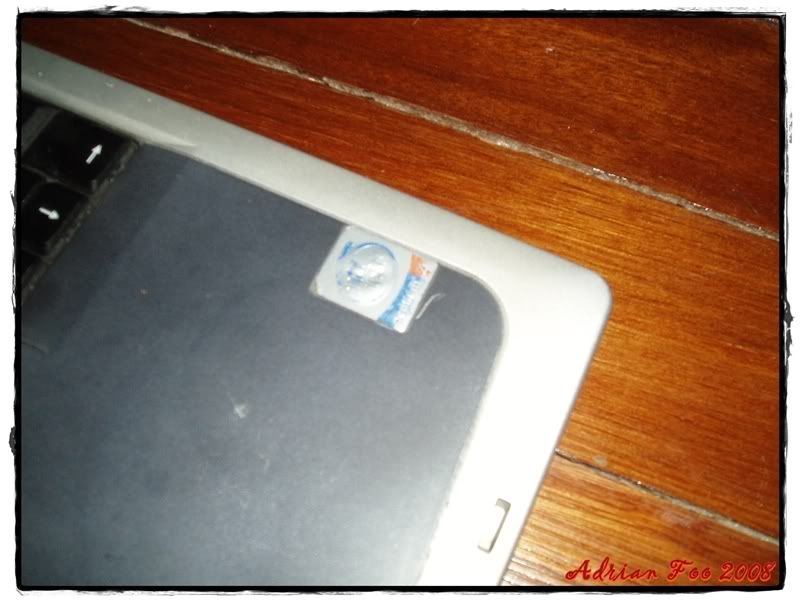 Faded Pentium 4 sticker.
Unfortunately, I can't tell you the storage capacity as well as the RAM value of this old notebook. Wait for the next post as I "bedah siasat" it. To be continued…