These few days, I have been observing few of my Windows Live Messenger Contacts. From my observations especially to those friends who were currently further their studies in Local-U, their personal message was so much concerned about ASSIGNMENTS.
Get it? Assingments? University's kind of ASSIGNMENTS?
Well, one should never treat their assignments "sambil lewa" or "chin chai". You should work hard on it and submit them on time. Of course, the most important factor, the TIME factor.
Tick Tock Tick Tock..
You don't even know whether you can complete those assignments on time. Yet, you may need spend the rest of your time preparing for your forthcoming examinations. So, I decided to share my "hasil titik peluh" stories.
Remembering those days…
First assignment (Circuit Theory):
Sorry, I lost soft copy of my assignment. So no screen shot of it.
Second assignment (Logic Circuit and Designs):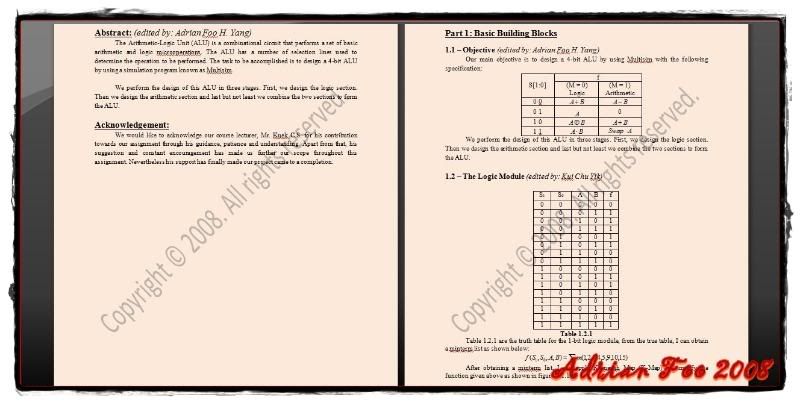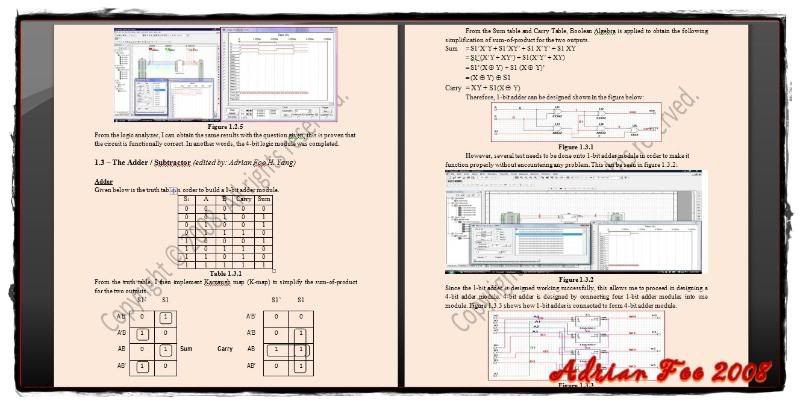 This was one of the most hectic assignments. I cycled to my group mate's house. It was on the 7 August 2008, 8.30 p.m. The three of us was busy enough to complete that assignment.
When it came to the next day, which is on 8 August 2008 (08.08.08), 5.30 a.m., we then finally completed it.
Imagine from 8.30 p.m. till 5.30 a.m.?
The only thing left out was the printing part. It was my responsible. I cycled back home, during the early "wee wee" hour. The moment I cycled home, I felt so relief while the wind was so cold. That was a sign of relief to me.
But, doesn't mean that you completed your assignment and everything is over.
NO! Don't ever think about that.
The three of us again were required to present what we did to our assignments to our lecturer. From there, our lecturer will assess us through our presentation.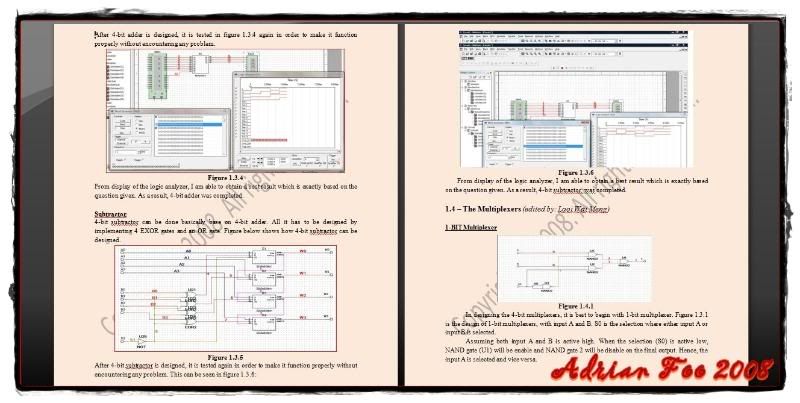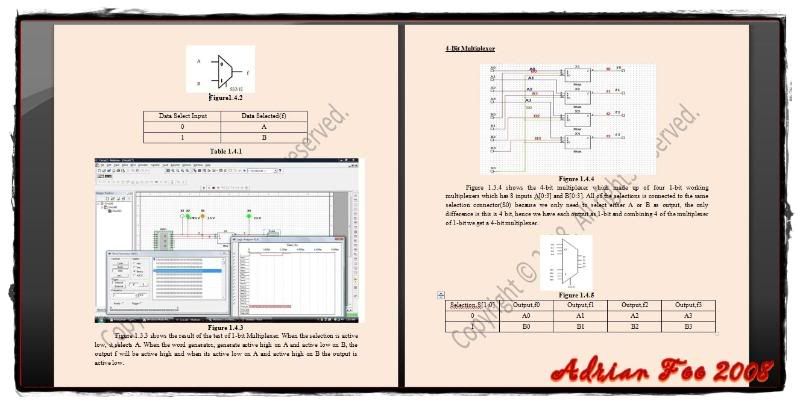 Again, just about two weeks before our final examination, we were being slapped with another assignment of the same subject. That time, everyone was having "haiyoh" feeling. Second assignment was also based on the first assignment. Lucky we got back up.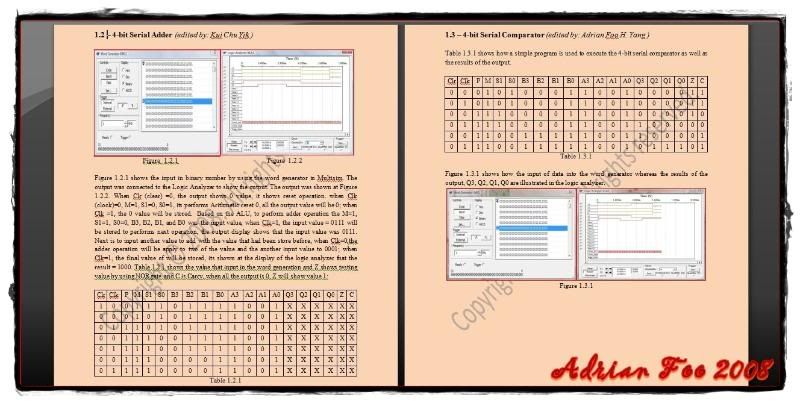 Third assignment (Programming Concept and Designs):
This assignment required us to build a program of Library Management by using Microsoft Visual C++. I don't even want to explain much further on this. Indeed the second most hectic assignments.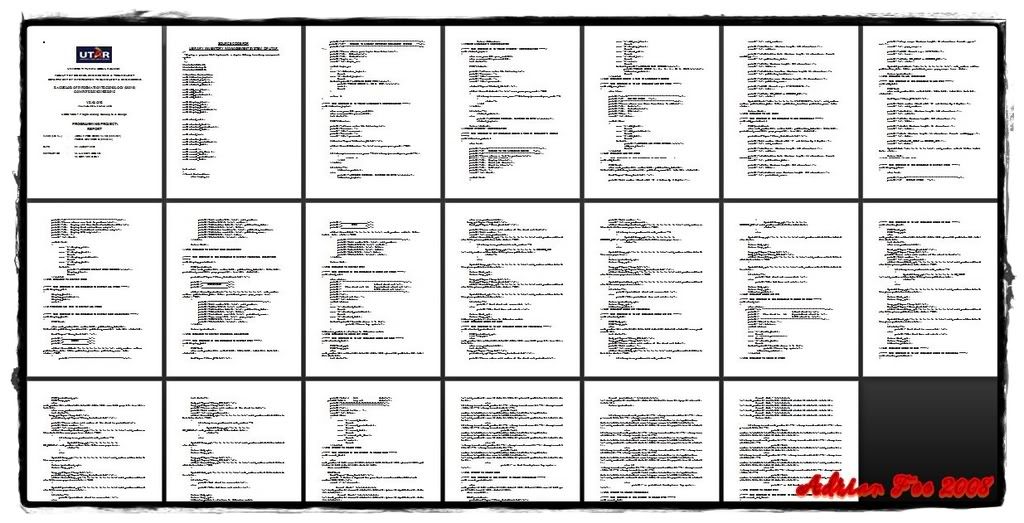 Looking at the codes made me "mata berbunga-bunga".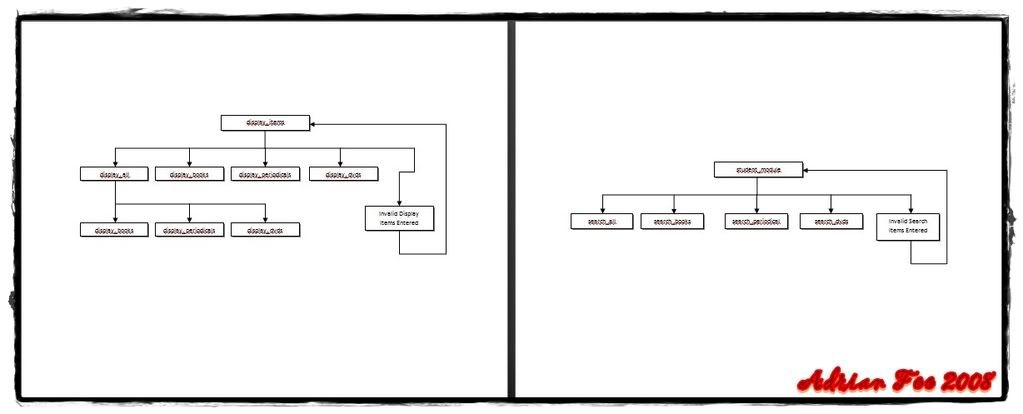 I knew I have done wrongly regarding the Structure Chart.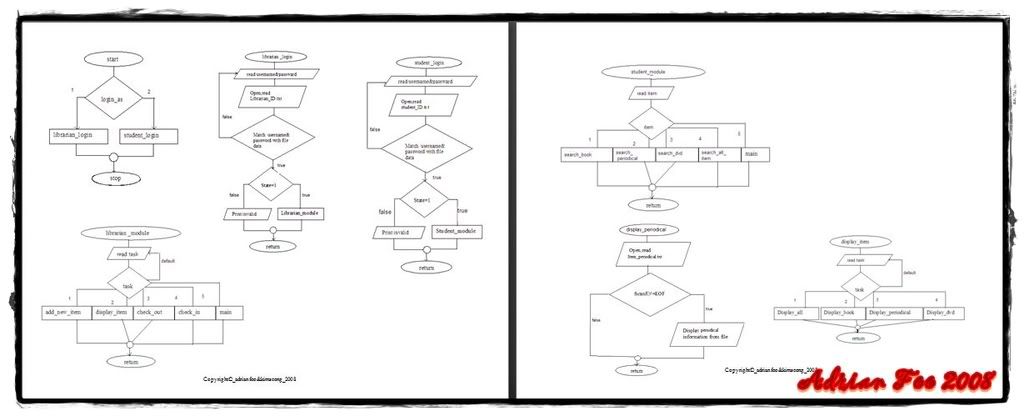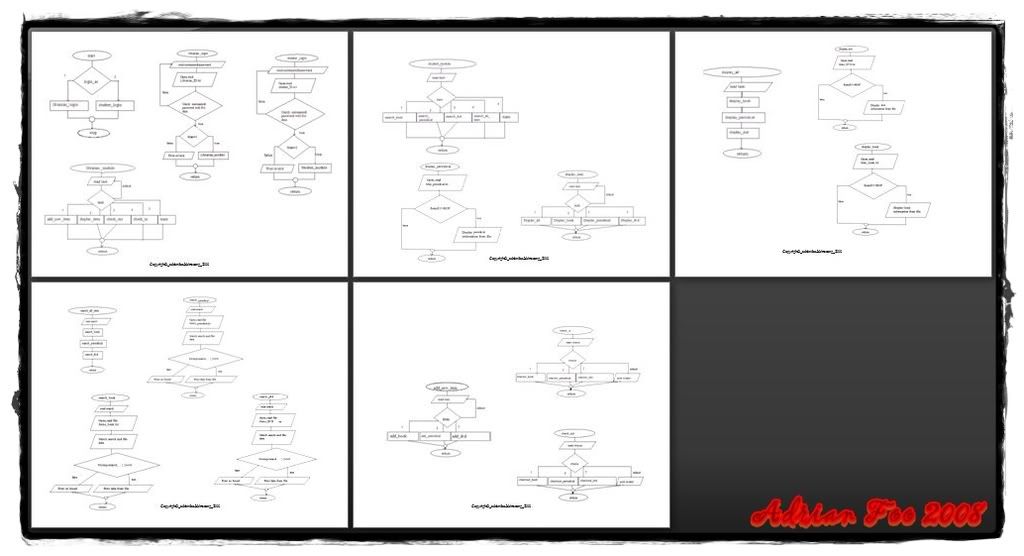 To be submitted the last week before final examinations. We have to present our project to our lecturer.
Thanks to Kim Seong (Malacca)
Fourth Assignment (Mathematics I):
Our lecturer required us to use Scilab (an application) to complete such assignment. And again,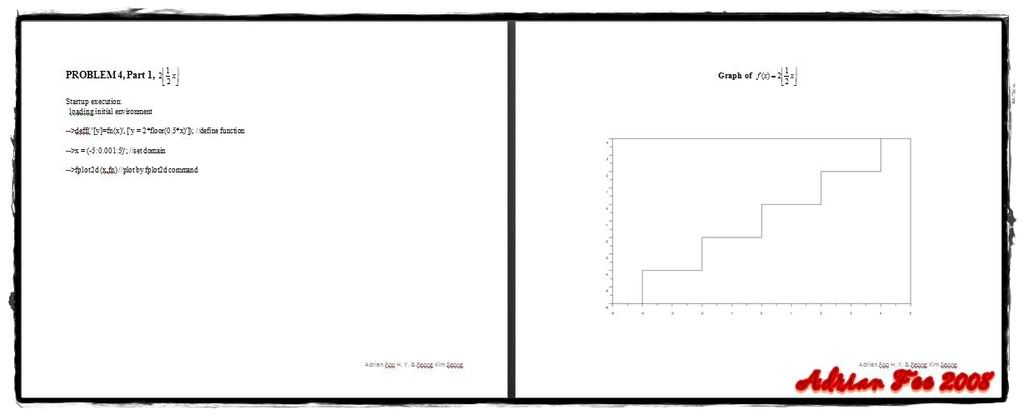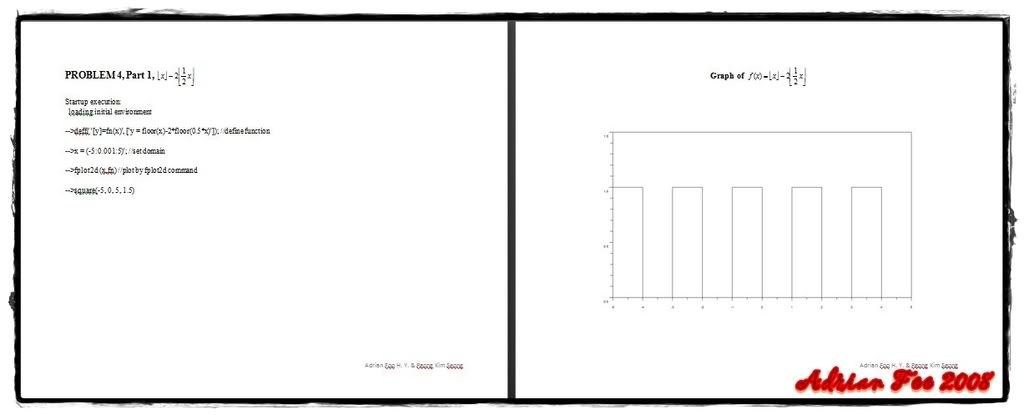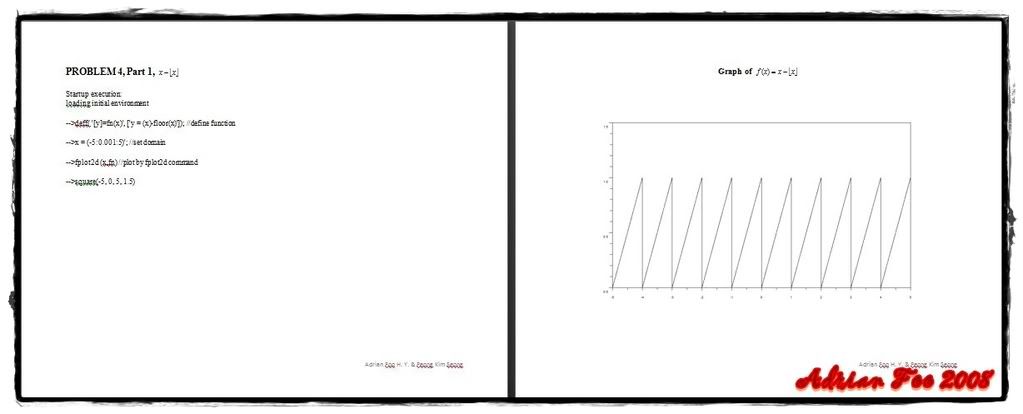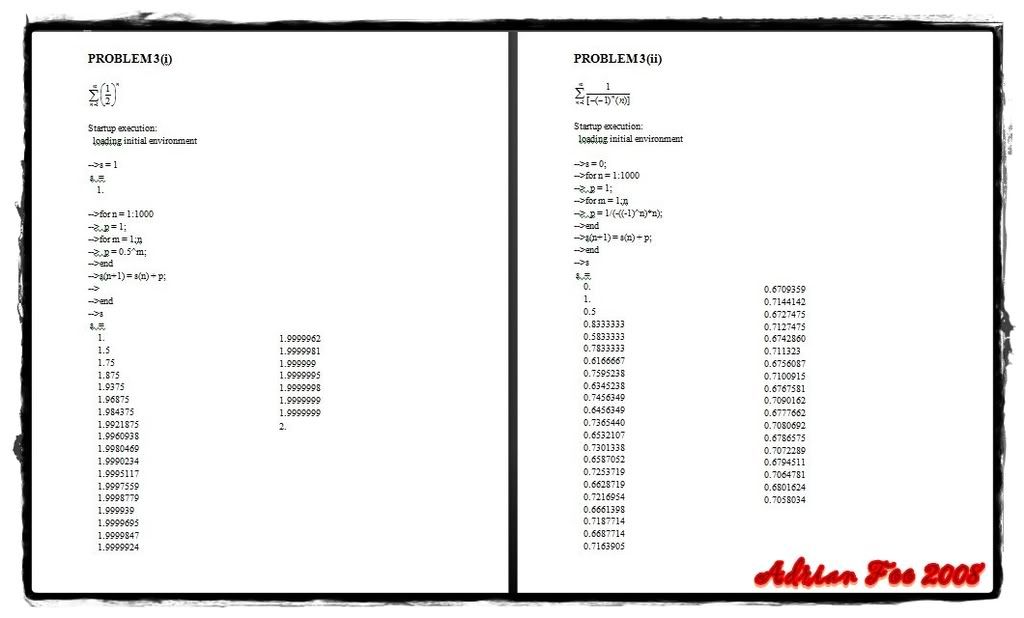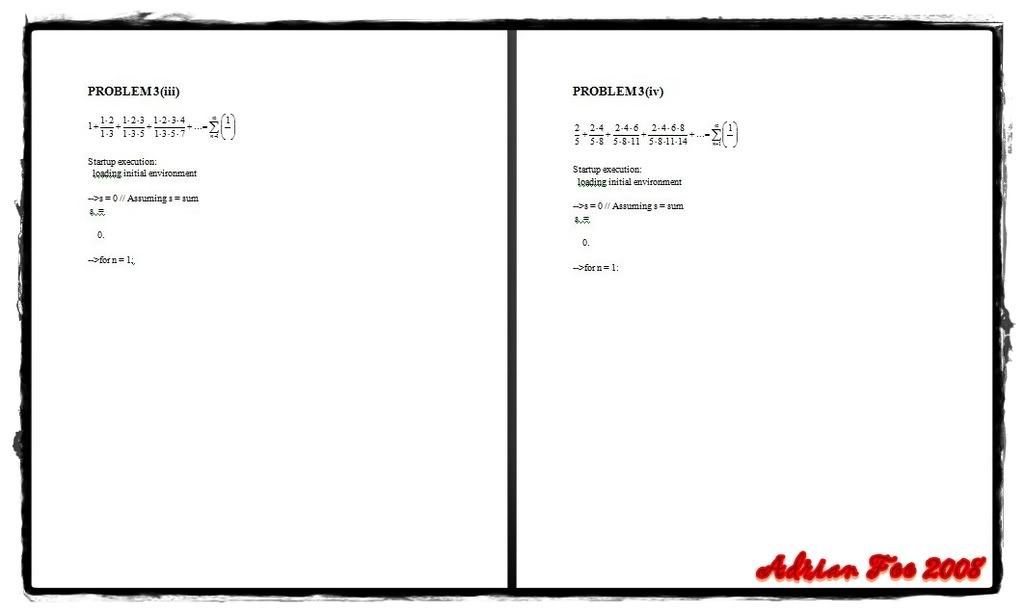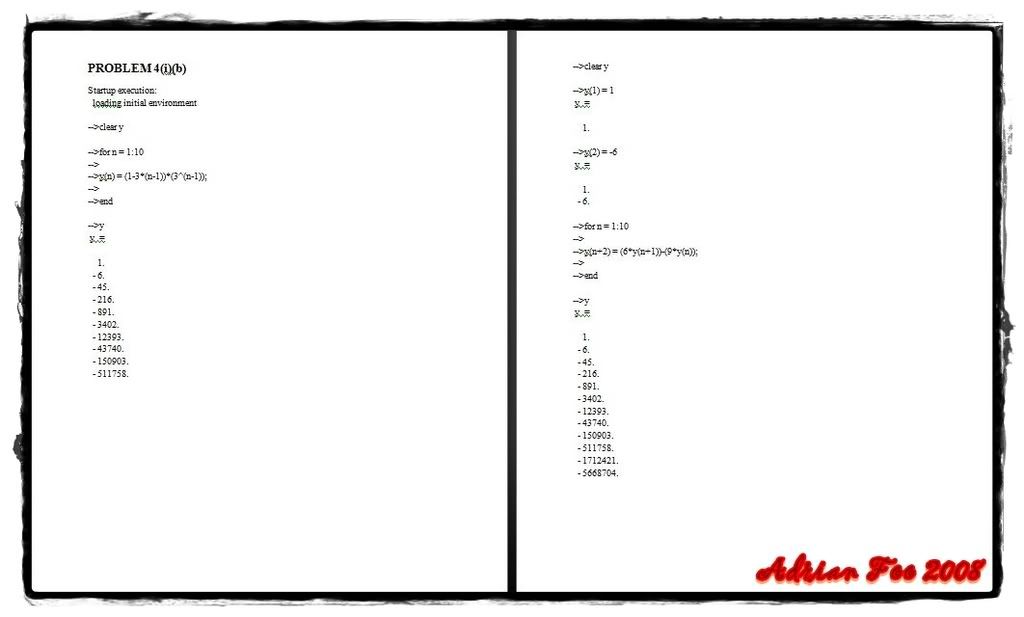 That's what I can share about my experience of handling UNIVERSITY'S ASSIGNMENT.
Tiring and SICK!
But then, assignments do help up you pulling up your examinations marks.