I visited Tune Store's website.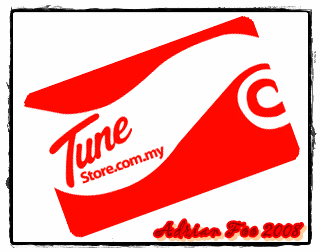 I came across one of their pages which confused me.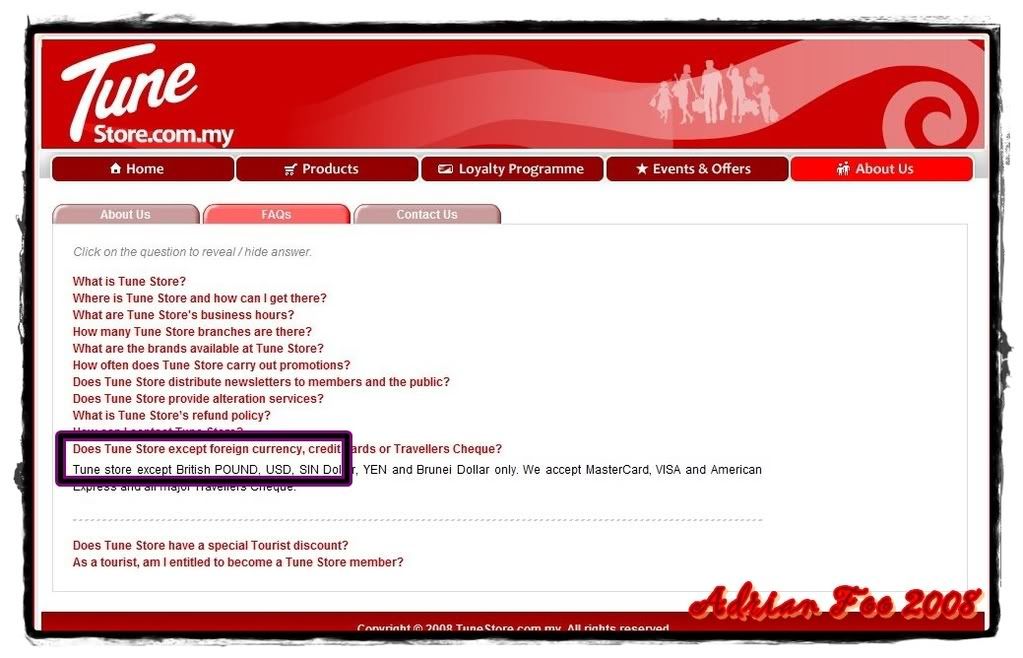 Click it to enlarge. See it yourself.
You can check it out yourself.
Type "http://tunestore.com.my/" in your address bar of your internet browser.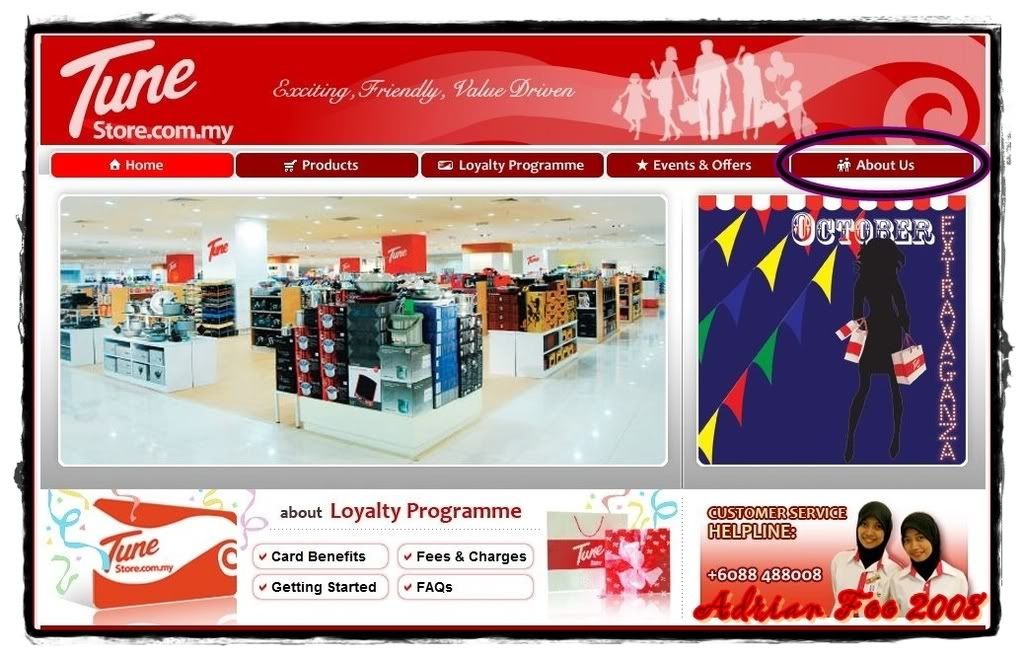 Click "About Us" tab.
Click "FAQs" tab.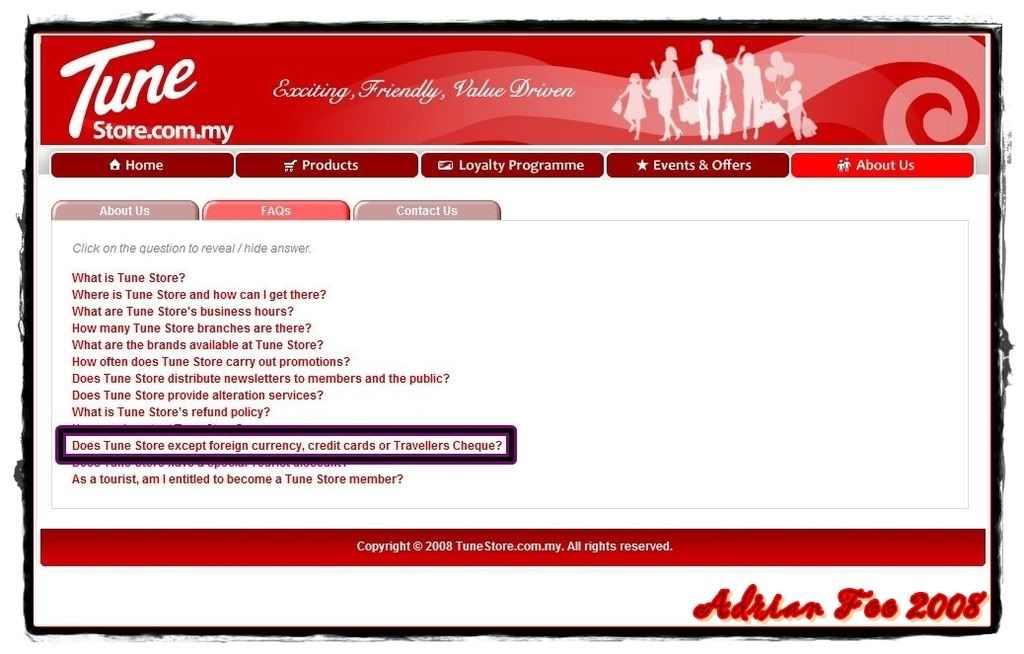 Click on the question, "Does Tune Store except foreign currency, credit cards or Travellers Cheque?" to reveal the answer.
Are they making any mistake there? Should I make a feedback by clicking on "Contact Us" tab? Do I deserve any vouchers or discounts from Tunes Store?
Please, I do find myself a "shopaholic" that's why I'm hoping for vouchers and discounts. Kekeke...