In my last post, "Confusing English?" which I posted it two days ago, I have decided to report Tune Store's website problem by dropping by a feedback through their "Contact Us" section. If I was not mistaken, I wrote them the feedback around 12.00 a.m. today (7 November 2008).
BEFORE: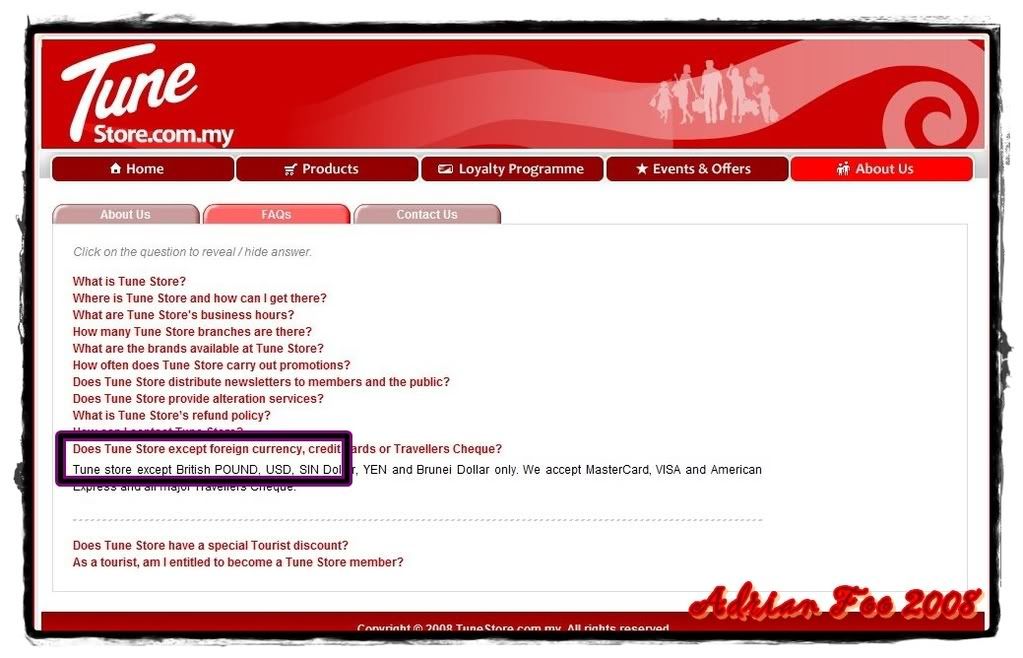 It was EXCEPT
I assumed they received my feedback because around 3.15 p.m. today (7 November 2008), I visited their website. From there, the page which I mentioned before was being corrected.
AFTER:
Now ACCEPT
And what I get from them was NOTHING AT ALL! Well, maybe they are too busy scolding that webmaster until they forgotten to reward me for correcting them. If I didn't even voice out their mistakes, probably they wouldn't be bothered enough to look through their mistakes.
I haven't except ACCEPT anything from Tune Store. I am still waiting REWARD from them. QUICK lah !