I was surprised to flip over this one of a kind, Japanese 4WD Magazine that my father brought home.
Indeed, the Japanese guy who I just realised was a journalist for such magazine became my father's co-driver for Borneo Safari 2007. He was none other than Mr. Toshiaru Urabe that capture few photos of my father's car.
From this issue of the magazine, few pages were published inside it regarding Borneo Safari 2007 event.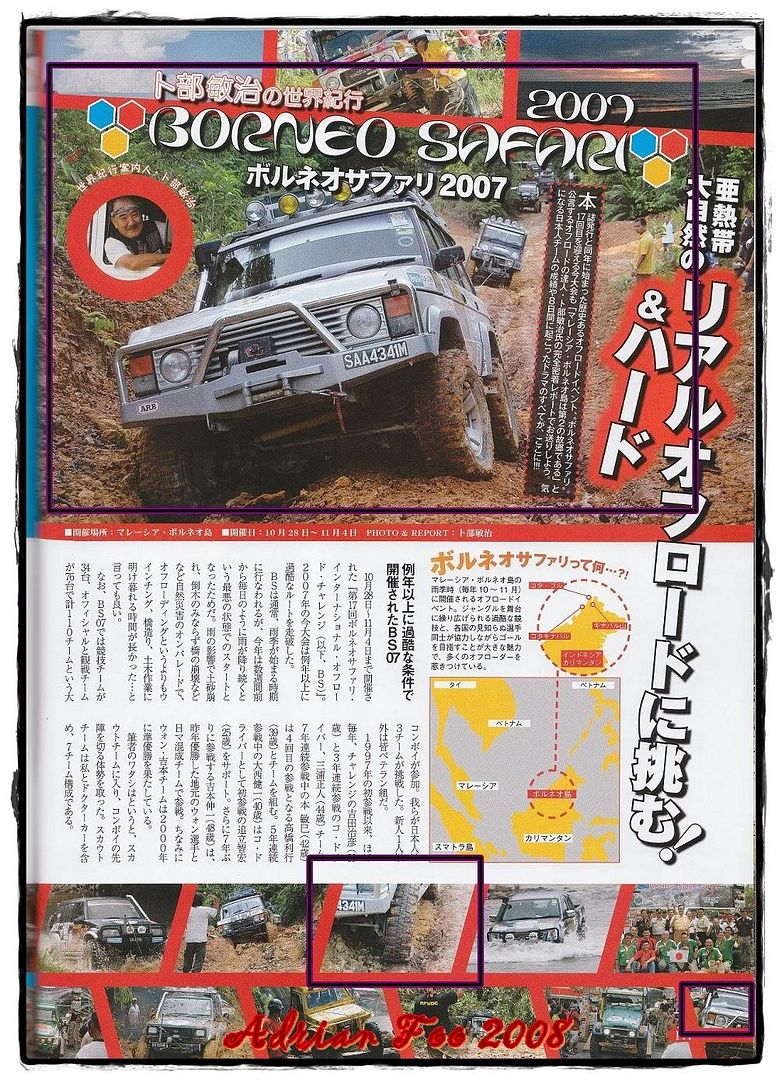 And I proud enough that my father's car was having the "biggest" photo ever in it. The car barring the plate number SAA **** M. Proud enough in the sense that the car was "famous" indeed to be published in a Japanese magazine.
The last page of the event,
But Japanese words questioned a lot in my mind. People write badly about you (when you don't know how to read Japanese word), you'll never know.