I love Crocs footwear! Because it was so:
1. Comfortable
2. Ergonomic
3. Anti-Microbial
4. Odor Resistant
5. Lightweight
Last but not least:
6. CUTE!
I got myself a pair of Crocs footwear somewhere in May 2008. Thanks to my father that I finally get to buy an ordinary (most common) pair of Crocs Beach. I admired such footwear design not only the unique one of a kind shape, but the CUTE design of it.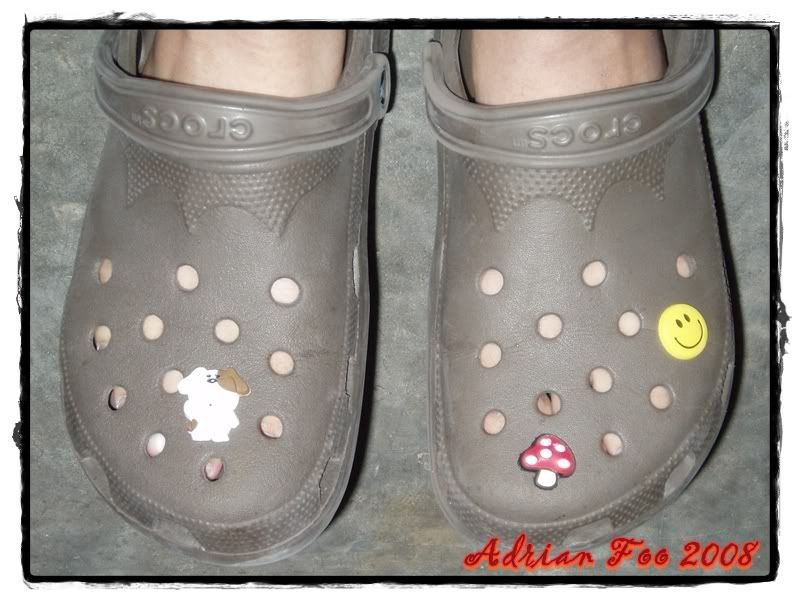 Crocs Beach – RM 129 (not included accessories)
Jibbitz, decorative attachment for the holes in Crocs sandals cost about RM 8.90 and above depending on various pattern. And I hope to get myself few Jibbitz for my Crocs so that it looks like this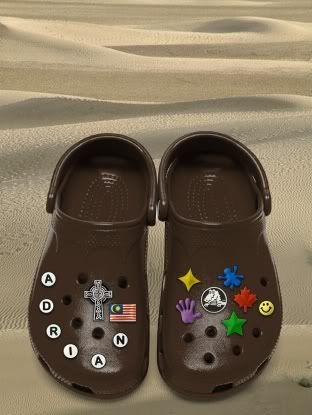 People like me sometimes rather go for cheap Jibbitz (imitation) ones that cost RM 12 for six pieces. You can get cheap Jibbitz from Minitoons shop. Because of the Cutie shape of such footwear, I want to make it to be a "kiddie" footwear for myself. It's good to be "kiddie" sometimes.
Sometimes, I wished I could have few more of Crocs footwear like: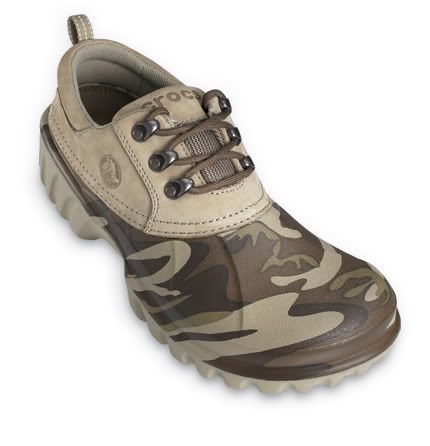 Crocs Axle – RM 259
Crocs Hydro – RM209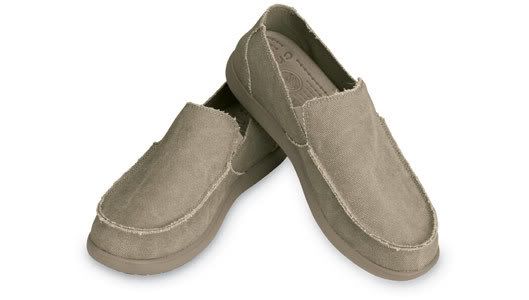 Crocs Santa Cruz - $ 49.99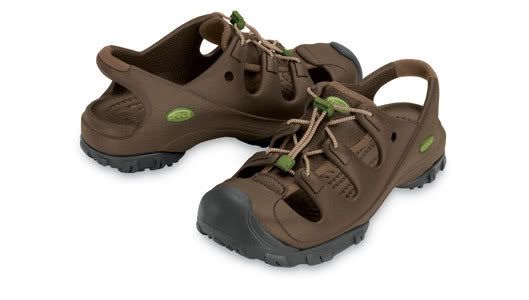 Crocs Trailbreak - $ 49.99
But, such brand was too costly enough that it may burn my wallet into ASHES if I have insufficient $ to have them.
But again to be honest, among other sandals I worn before, this pair of Crocs sandals made my legs SWEATY. Somehow, lucky enough that it doesn't "emit" any strange smell. I was surprised to check out through Crocs website that, such material made for Crocs footwear has Odor Resistant. No joke I tell you.
When can I have the few other Crocs footwear?