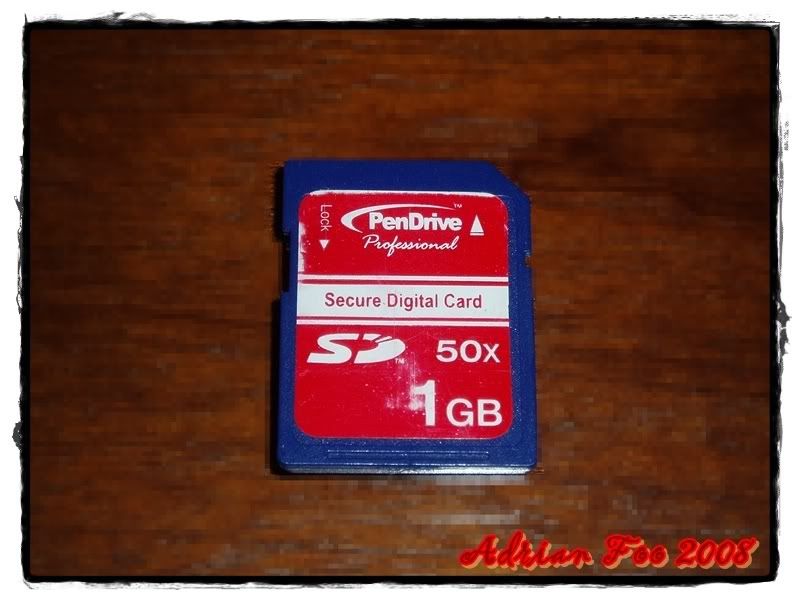 Specifications:
Read speed: 6 MB/sec
Write speed: 1.5 MB/sec
Dimensions: 32 mm x 24 mm x 2.1 mm (L x W x D)
Weight approximately: 2g
Operating Voltage: 2.7 - 3.6V
Write-protect Switch: YES
Terminal Guards: YES
Number of Pins: 9 pins
Other details:
- Fast transfer rate for reliable copy/download/backup
- Low battery consumption to maximize battery life in small portable devices
- Write protect switch on the exterior card casing
- Security level complies with both current and future Secure Digital Music Initiative (SDMI) portable device requirements
My COMPLAINS:
I bought this card in early year 2006. It cost me RM 139 just for 1GB SD memory card in TecAsia, Kota Kinabalu. Imagine how costly it was last time to get myself a 1GB memory card for my O2 Xda II mini?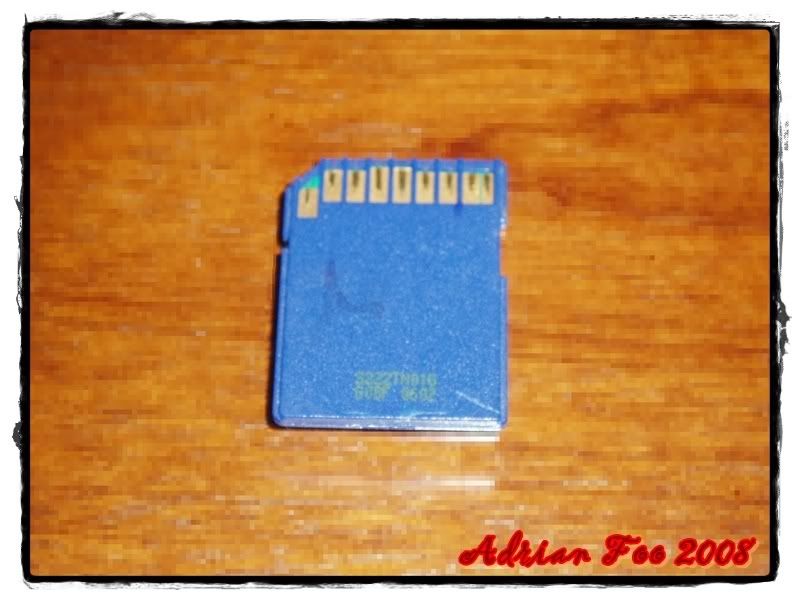 After few years, the edges of that card started to crack. I have a vision that such plastic that covers the memory module in it will somehow easily broken in few years. Until middle of the year 2007, after I bought 2GB SD memory card in Thailand,
the secure lock switch "tercabut". It was such a "shit-ful" whenever I want to transfer files into that card.
Then, end of October 2008, I accidentally dropped it and it turned out to be like this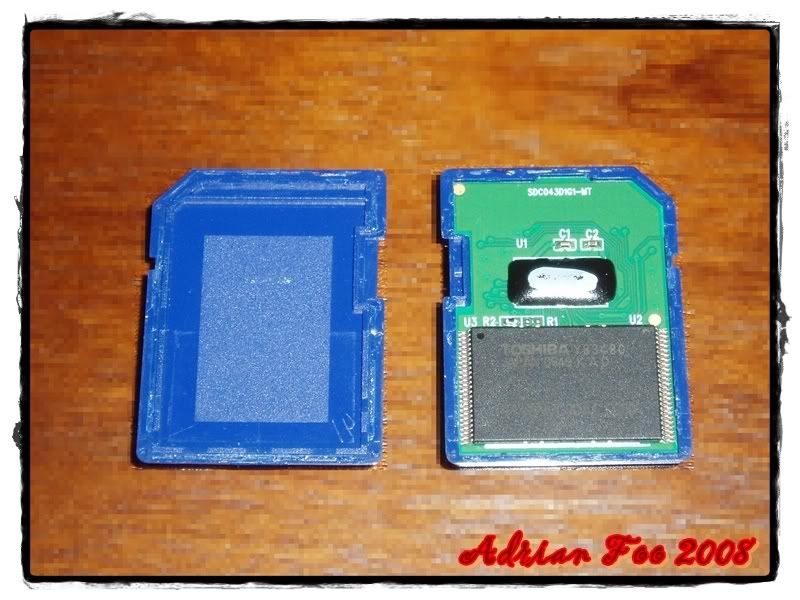 What caught my attention was the chip. Something that written onto the black part, the circled part.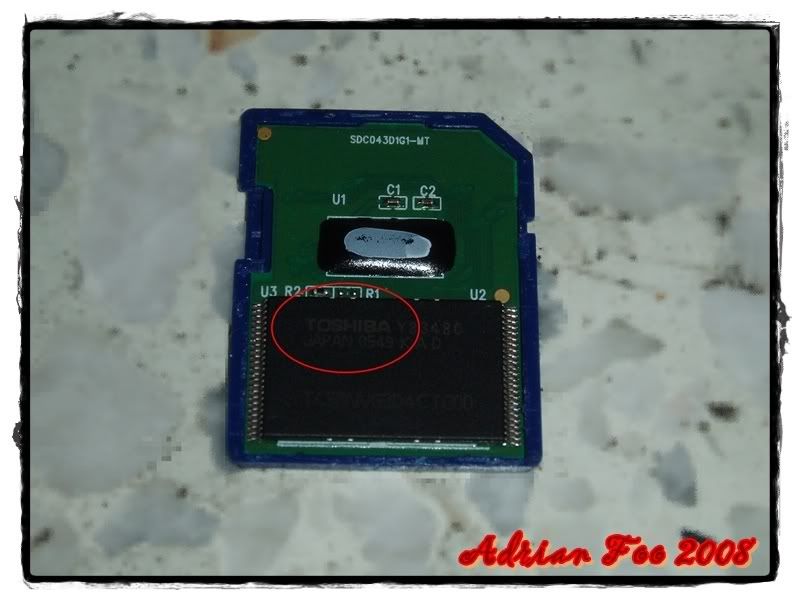 Can you believe it? TOSHIBA? Japan
PenDrive itself has already embarrased TOSHIBA through the crack that I mentioned above. Another view of the module
My recommendation is PLEASE BUY KINGSTON brand as your choice of memory products.