Saturday
At 7.00 p.m., I drove myself rushing-ly all the way from Tanjung Aru (Because I attend evening mass there) to 1-Borneo. This was because I got to catch for gathering with my old school-mates cum birthday celebration too.
Upon arrival, I quickly headed to MiniToons just to grab a last minute birthday gift for my friend. I even got myself another so-called cheap fake "Jibbitz" for my Crocodile Crocs sandal from there as well.
Each of it cost me RM 2.00. I got a DiGi duck, flower and a smiley.
I attached them into my Crocs Sandal. I know it was too kiddy now. But it's CUTE.
Next, hop into few "branded" shops awhile to see what I can get for Christmas wear. Then, I walked over to New York New York, the place which was best for its gigantic burgers and that was the venue of my gathering.
Too bad I didn't capture anything from there.
But then, I got another event to go for besides this gathering. Around 9.15 p.m., I reported my name to few friends and Tze Yuen, the birthday boy that I got to leave early. So, I think I have the right not to mention where I went after that gathering cum birthday event.
Sunday
After going out with my family for breakfast and shopping,
Father: Better clear this refrigerator (the one inside the study room that used to store beers and soft drinks). Throw all those bottles of beers because it was already 3 years. And move it outside.
Brother: Harr..such a waste. Can we (my brother and I) play with it (those bottles of expired beers) like those F-1 drivers who won splashing those Champaign?
Father: Arrh whatever lah.
We removed everything out from the refrigerator. We did something which was quite fun.
Splash all the beer out!
Huh so little?
Shake it.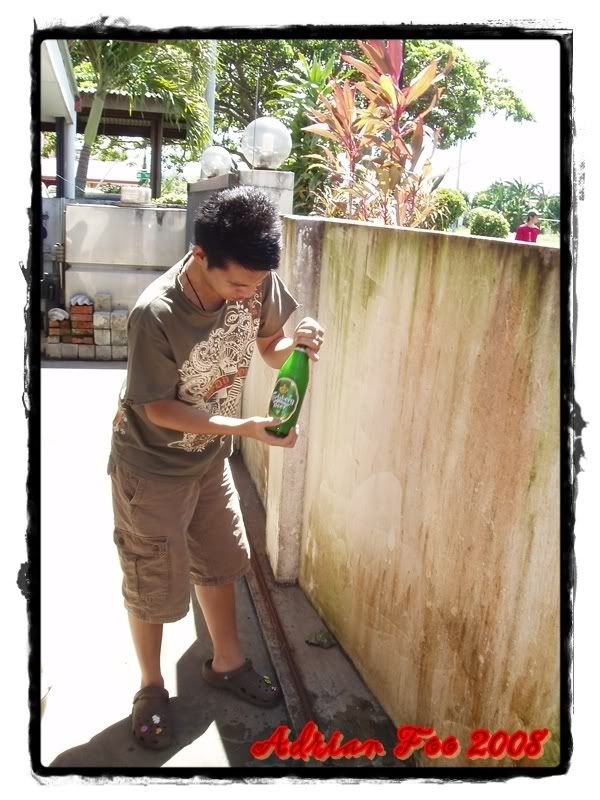 And shake it harder.
And burst it out.
Getting low.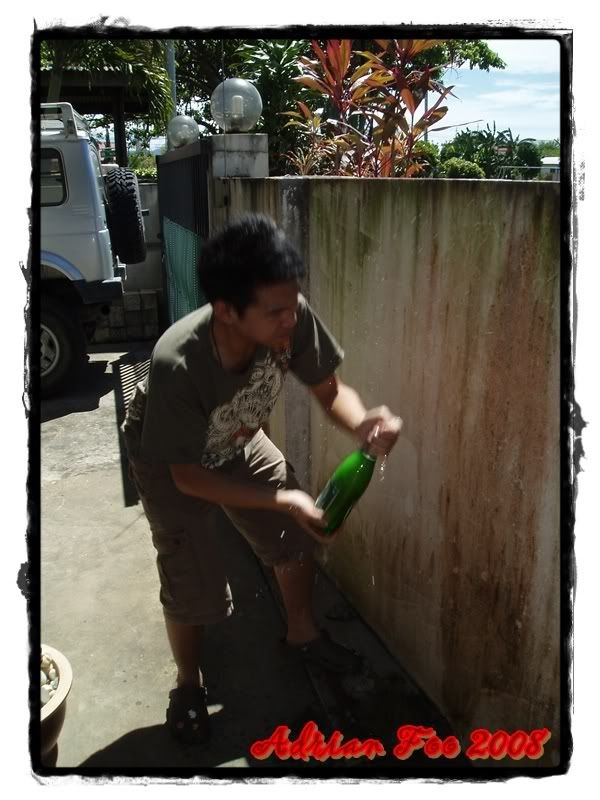 I like to move it move it.
Too bad, it's over.
That's my younger brother watering the plants with beer.
Shake it.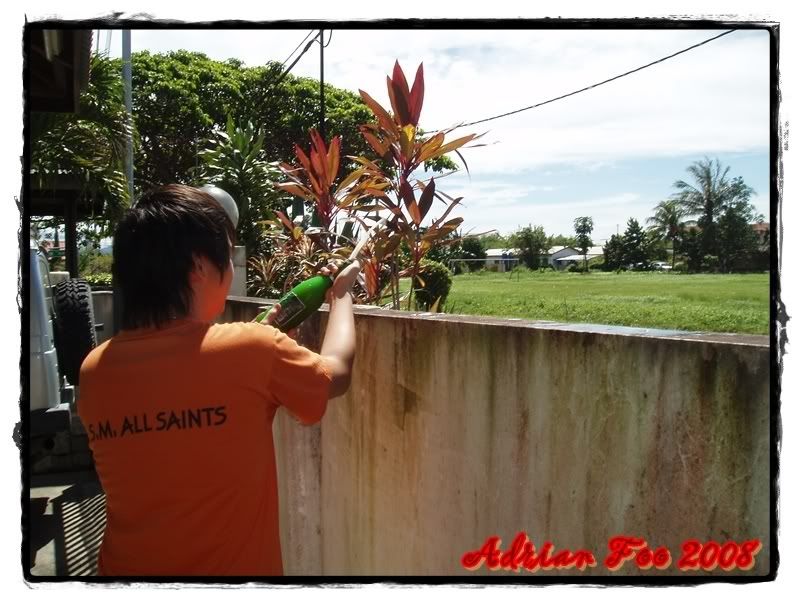 And splashed it out.
Almost done.
Shake it harder and burst.
Getting lower.
Too bad, no more.