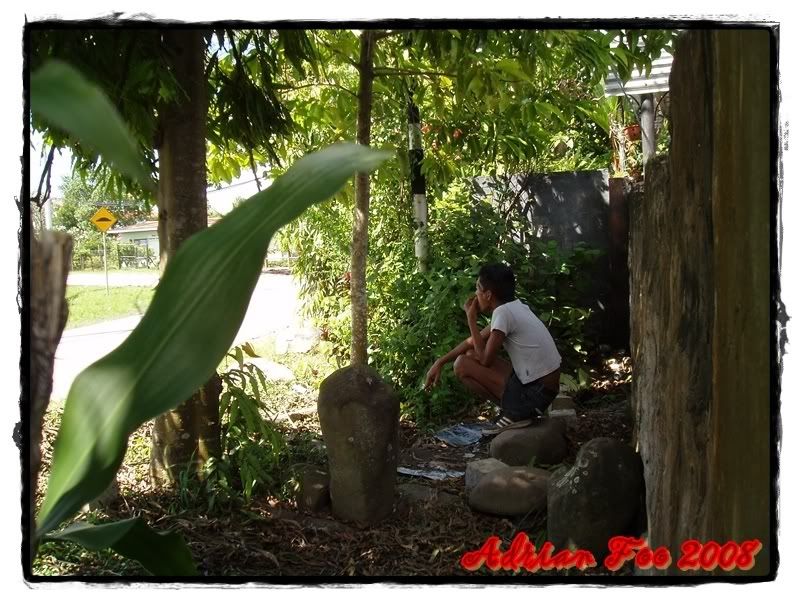 Does anyone know this Orang GILA that always sits next to the Foo's residence ever since I left for Kampar, Perak to study in May 2008? We called him Zohan.
This guy horr, day and night, the moment he comes to this spot, he always,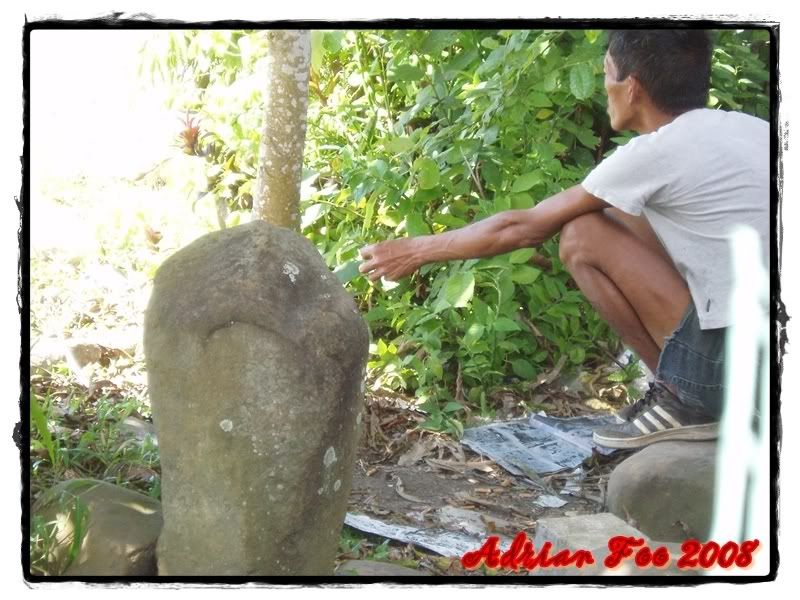 Squat down there.
Sniff or Dig his nose (Not sure is he a drug addict)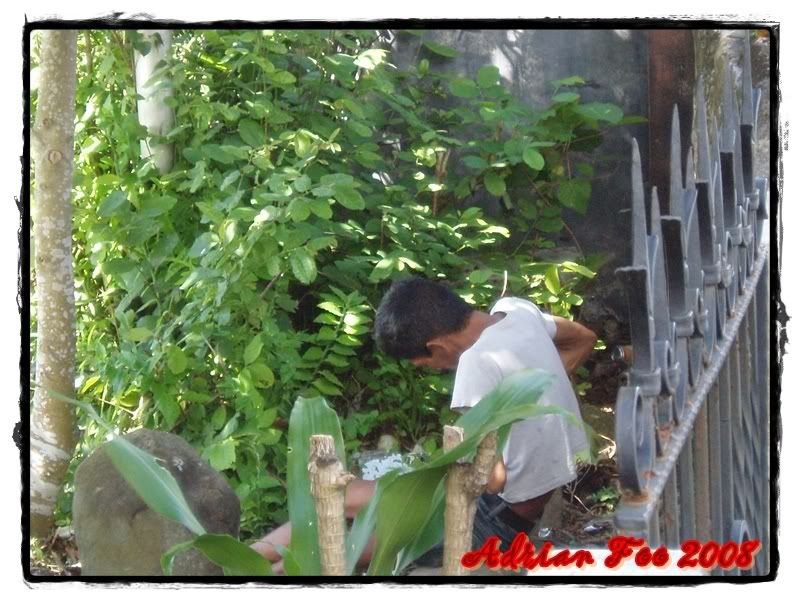 Searching for something like cigarettes, and etc.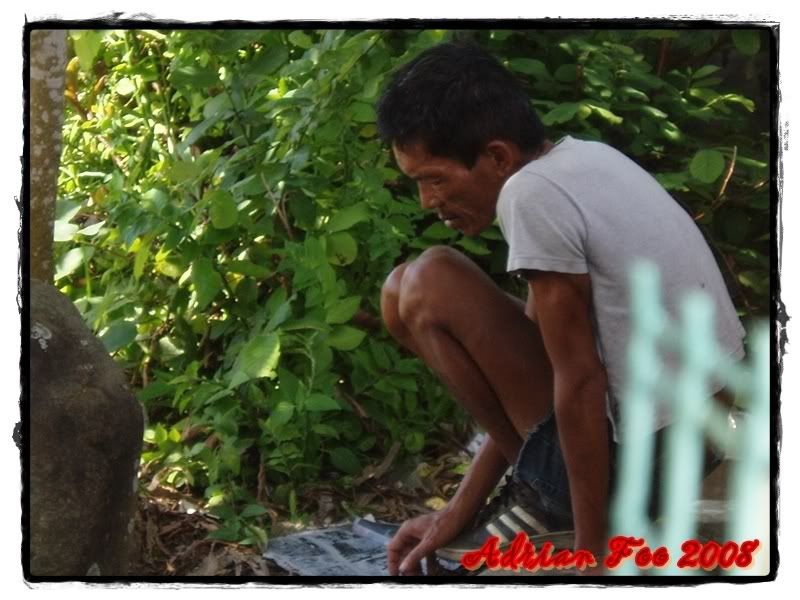 Meditate? I don't think so.
Smokes tons and tons of cigarettes.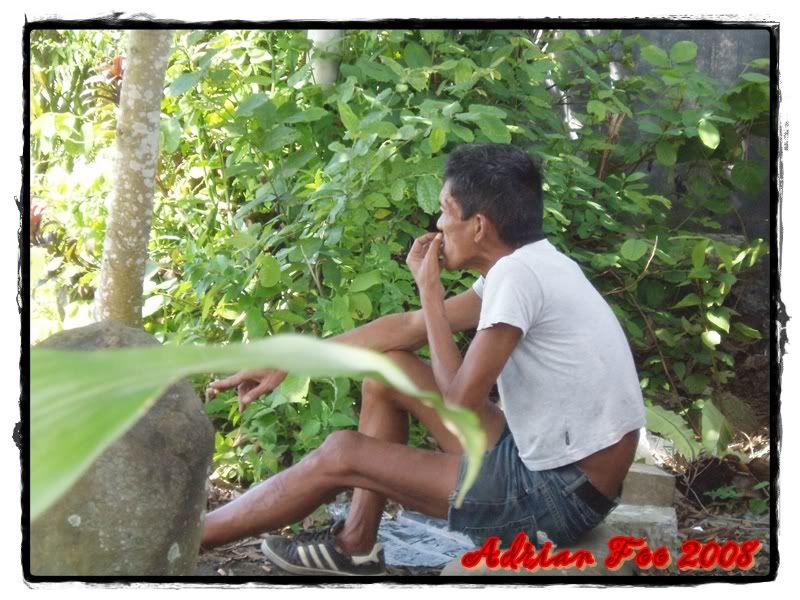 Again up to something which I suspect is drug.
Sometimes, he even talks to himself like:
"Blab la bla"
Sometimes, he shouts:
"Pulang kau!"
"Bayar hutang"
"Vulgars which shows his sign of anger"
Sometimes, he laughs:
"LOL! Like a witch"
Sometimes, he even dance:
"Disco Disco"
You look how the way he dresses. It was so extremely high taste bud he has.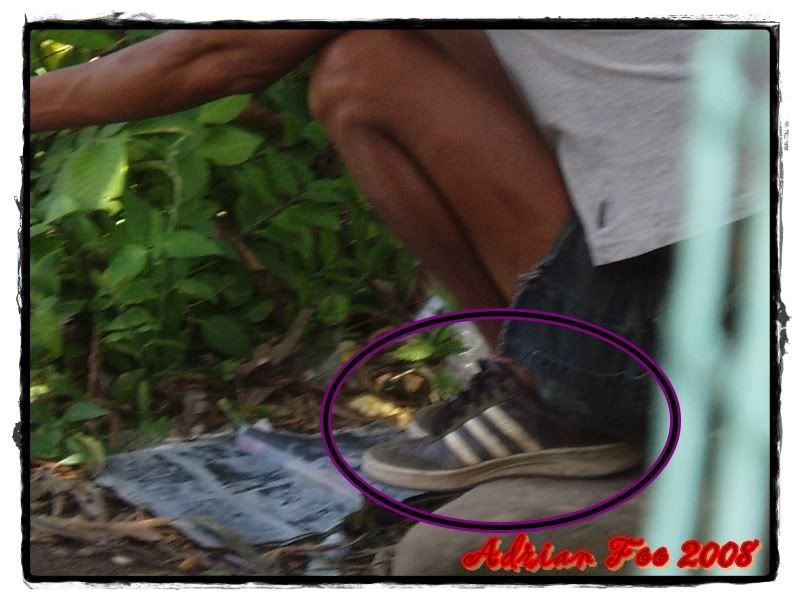 An Alinas Adidas shoes? Genuine or Fake?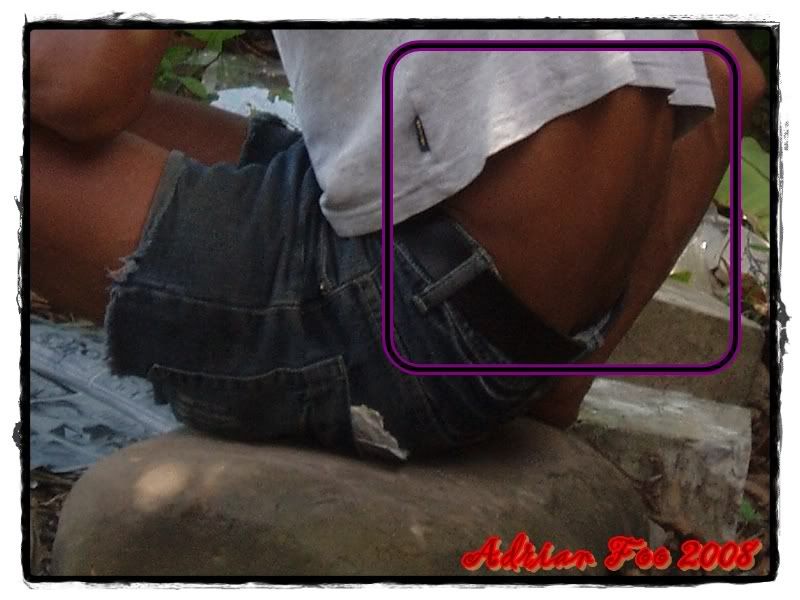 Bareback tops? New 2008 fashion trend for Summer Men's Wear Collection?
You can't believe that Summer 2008 Men's Collection comes with a sexy-extraordinary-jeans-shorts?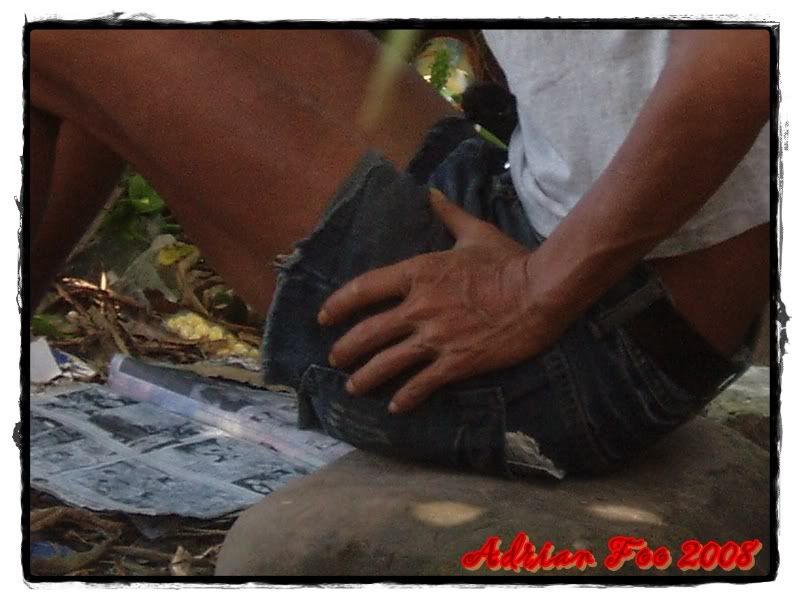 Ooohh lala the way he touch feels the comfort of his shorts with the leather belt? YUX!
And there he goes for the CATWALK! He's the next Kepayan's Prison Next Top Model!
My neighbour's daughter, Kimberly Liaw and Charlene Liaw, and my brother as well mentioned something about that Orang GILA between their conversations in MSN,
"You know that crazy man got six (6) packs when he didn't put on his Tops"
"We called him Zohan"
"Zohan always sits next to Foo's home drinking soya bean in his sexy red shirt"
While he was performing his catwalk show promoting Summer 2008 Men's Collection, my brother went to his spot and captured the surroundings.
He was ruined everything next to our residence.
He even drank cans of cans of SOYA BEAN and pissed at that corner!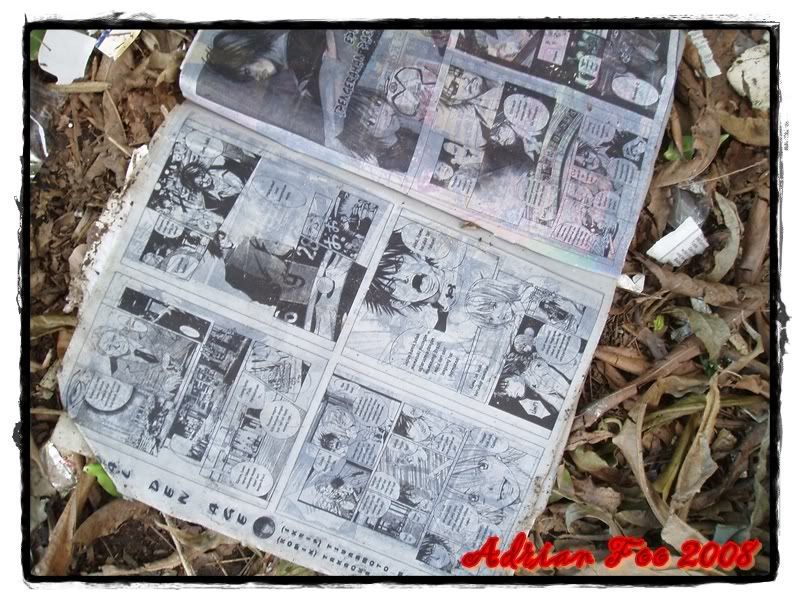 He reads comic?
We lodged a police report before. However once the police came to our house, he was NOT THERE! And this polices never bother to come back again to look for Zohan. Haizz…