As usual, today I woke up and turned on my PC to check my e-mail (routine). Remember my last few post, "Confusing English?" and "English Corrected! That's It?"
Then horr, after few days again, I received an email from them.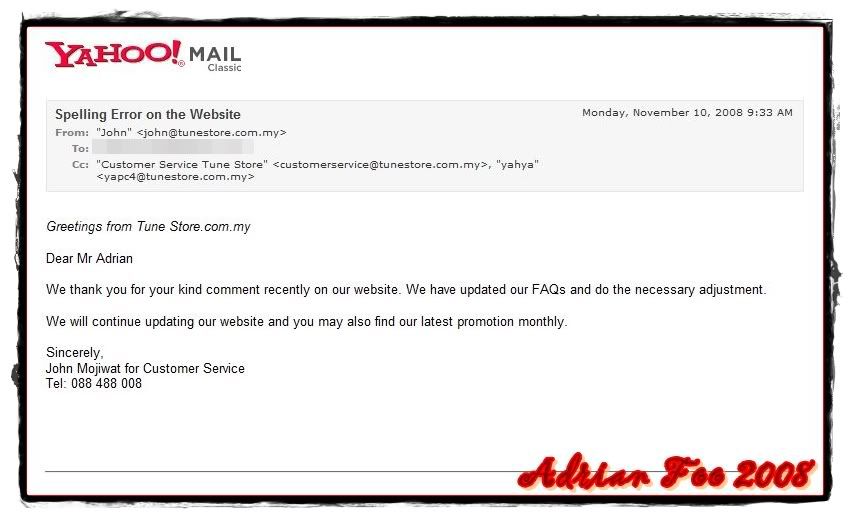 In the mail,
Greetings from Tune Store.com.my
Dear Mr. Adrian
We thank you for your kind comment recently on our website. We have updated our FAQs and do the necessary adjustment.
We will continue updating our website and you may also find our latest promotion monthly.
Sincerely,
John Mojiwat for Customer Service
Tel: 088 488 008
At least I expect a "thank" word from them which something for me to "bangga" about. I thought I can get discount or vouchers from Tune Store. Anyway, it was not worth to help them anymore next time. Sometimes being an ANGEL helping out others wouldn't benefit me much. Rather be an EVIL instead.