I had BBQ nights together with my neighbours outside my house. It has been so long that we never gather for BBQ in conjunction of Christmas celebration. Well the pictures below says it all.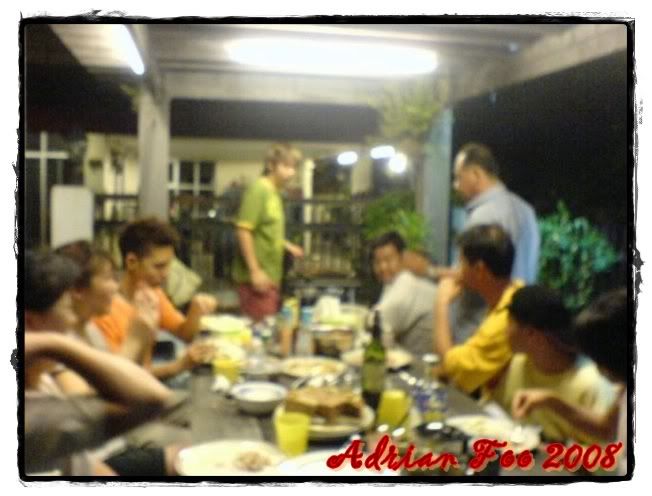 Eat, drink & chat (fart as well? LOL!).
Me enjoying red wine.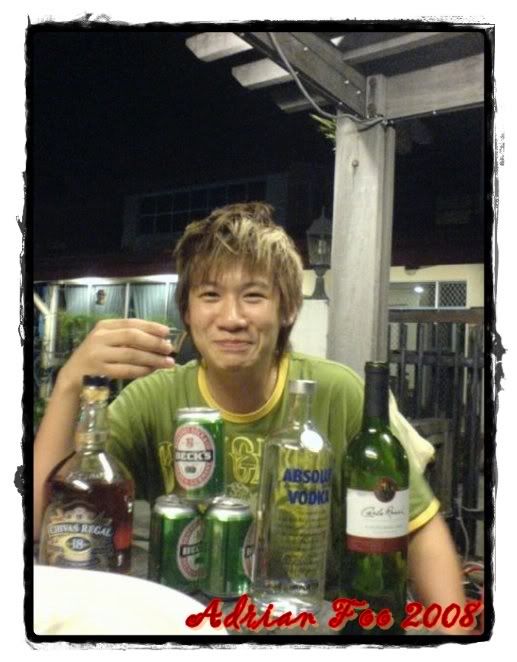 My brother posing few bottles of alcoholic drinks.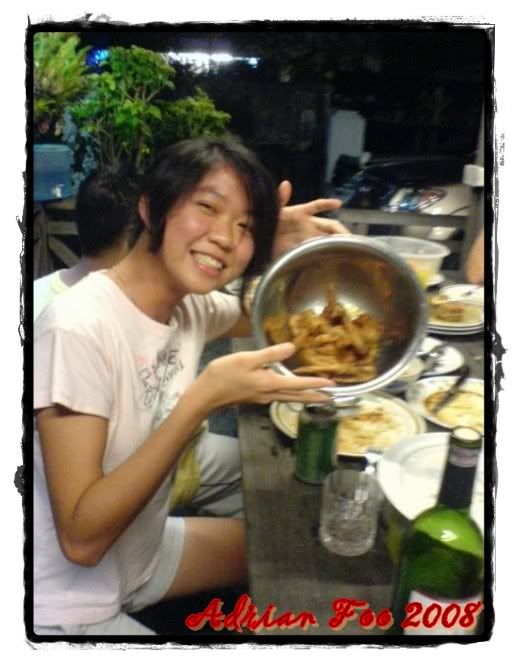 Charlene Liaw promoting her fried chickens.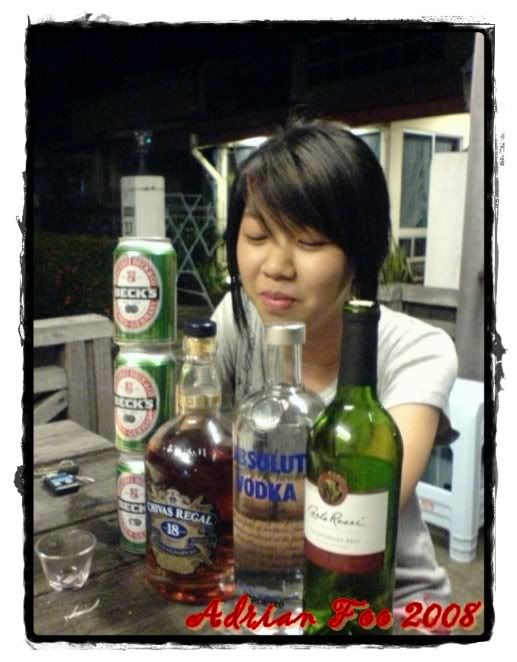 Kimberly Liaw admiring alcoholics.
Kids that we knew since young.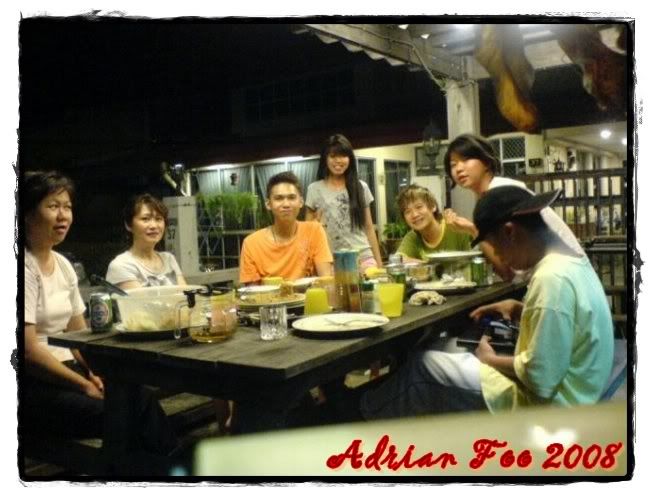 L-R: Aunty Kim, my mum, me, Kimberly, my brother, Charlene, Collin.
When the night getting old, we clean up the compound.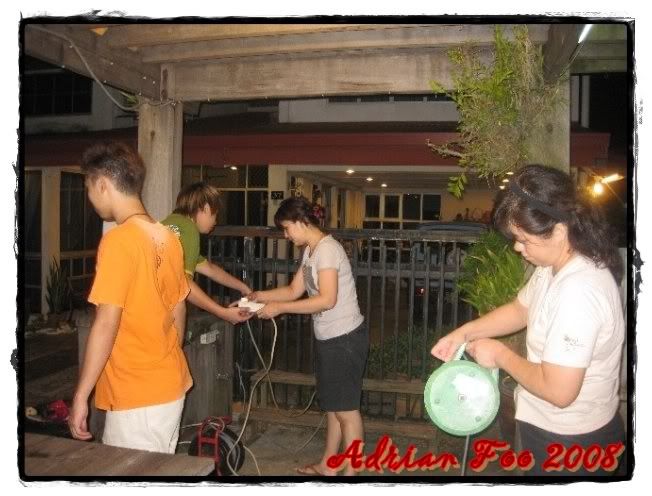 I would like to "ucapkan ribuan terima kasih kepada" uncle Christopher for sponsoring the foods and drinks. I have no words to say other than thank you for purchasing alcoholic drinks for us to enjoy. Hahaha…I love UNCLE CHRISTOPHER!!! LoL!!!