I told Sophia last night (18 December 2008) that I need to do something onto my hair today (19 December 2008) and go to the bank to deal with something.
One whole morning, I went to Zone-M Salon, Lintas to have haircut and at the same time, dye my hair before going back to Kampar to continue my next semester. And "walao" I gave myself a makeover…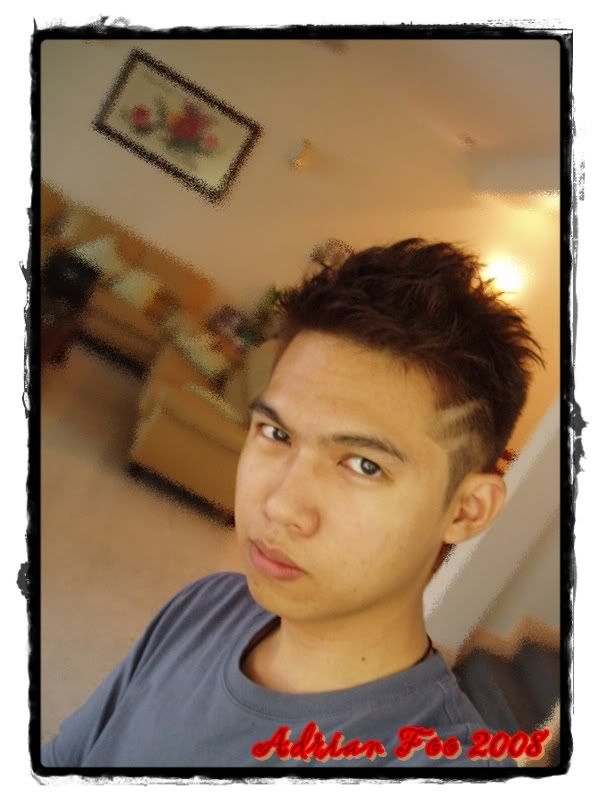 Hairstylist recommended me few colour that makes me feel smart and will not look ugly when my hair grows longer. So I insisted on her recommendation, dark colour, none other than my favourite colour, brown, wood brown. I have forgotten what the colour code that I dyed my hair was. I only can recalled, L'Oreal Professional 12-11.
In the end, I spent a total of RM 116 for my hair. RM 26 for haircut and RM 90 for hair dye.
Later at night, Dylon planned to have dinner at 1-Borneo and movie also at the same place, YES MAN!