The title says it all. I bought this anti-virus software through www.lelong.com.my – Malaysia Auction & Online Shopping. I simply typed "Kaspersky" in the search box and there was a list of seller's selling this software. I bought it over for RM 30.00 from one of the seller.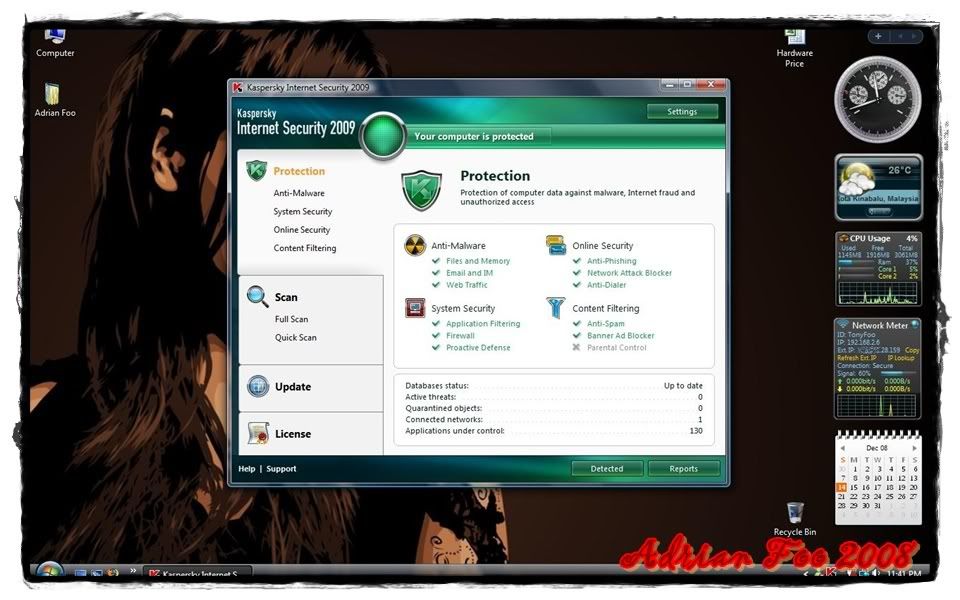 Why so cheap (outside retail price was RM 99 for 1 user)?
- The seller only provides you an activation key for KIS 2009 (1 user)
- I was not provided with any installation disc (Not even the box of KIS 2009)
- No postage fee charges (The seller only email me the activation key for KIS 2009)
- I was being told to download KIS 2009 through its official website
- It's cheap to me because I think it's worth it
In short, I paid RM 30.00 (via maybank2u.com) to the seller and I received the activation key for KIS 2009 only from him IMMEDIATELY. I then downloaded KIS 2009 through its official website. From that, I installed it to my notebook. And tadaa…
My computer is protected with Kaspersky Internet Security 2009.
Why on earth do I need to spend RM 99.00 in order to get pack of KIS 2009 since I can download myself through the net and reasonable price for an activation key?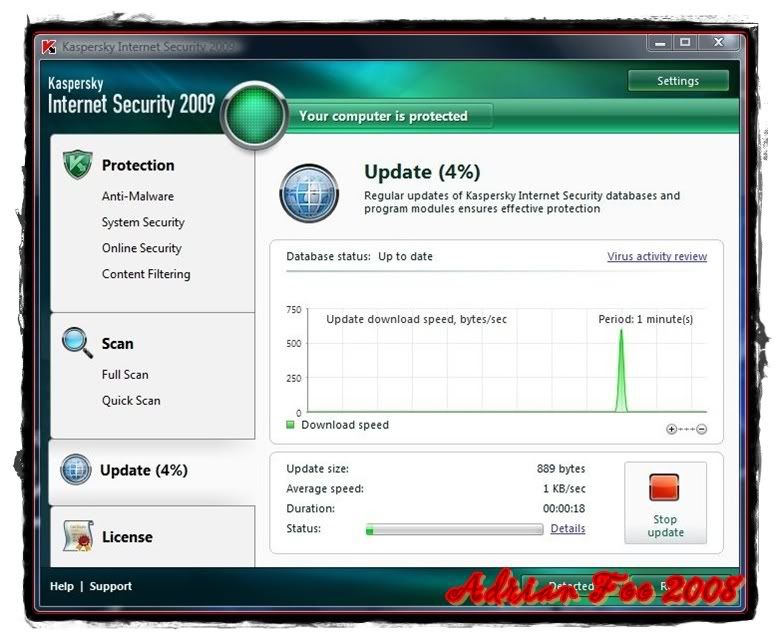 Updates itself daily.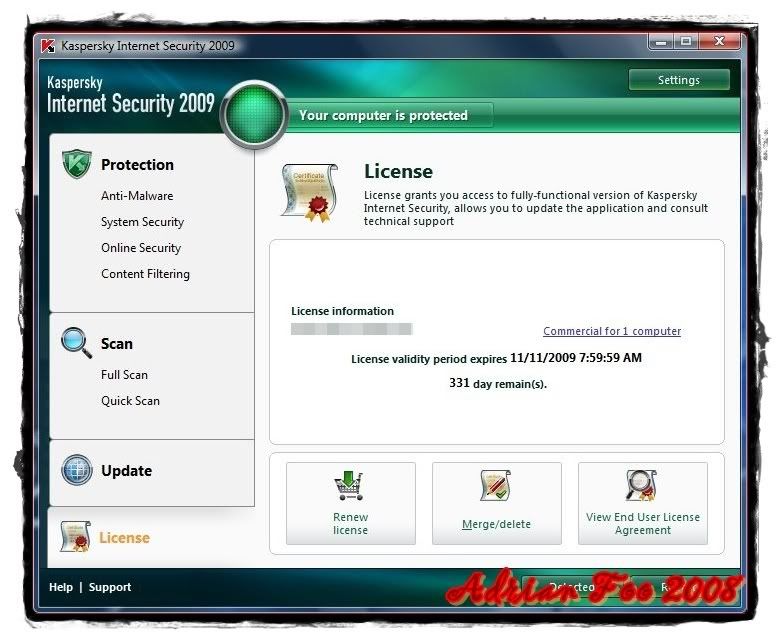 There goes my anti-virus license.
Its' important to keep your license key/code carefully to avoid from being blacklisted. This license only valid for 1 user, 1 computer. In case anyone uses it for another computer and it was being detected through auto-update for duplicating keys/code, automatically the key / code will be blacklisted. Thus, you can't continue to use/update your anti-virus for both PC.
What if I format my PC, can I use the key back? I totally have no idea at all. For your info, there are much difference between Kaspersky Anti-Virus 2009 and Kaspersky Internet Security 2009. You can see the difference throught this link:
http://www.kaspersky.com/compare
Except for such anti-virus application, I would go for ORIGINAL! More reliable.