29 November 2008 (Saturday)
....
30 Saturday 2008 (Sunday)
I spent RM 177.45 in 1-Borneo for two shirts and 1 long pants for X'mas wear.
1 December2008 (Monday)
..................................................................
…………………………………………………..
………………………………..
……………
….
……………
………………………………..
…………………………………………………..
..................................................................
5 December 2008 (Friday)
PIKOM PC Fair was held at Sabah Trade Centre throughout this weekend. I went for it around 1 p.m. whereby I was expecting all Muslims will be attending for morning call Allah's Call Friday prayer in mosque. So, I assumed that not much people crowding during that PC fair.
Somehow, it turned to be a quite congesting traffic while visiting from one booth to another. The "hidden" place where I used to park my car during every PC fair was nearly full. The night before, Sophia requested me to survey for computer accessories prices in that fair and to help her purchase them too. Since her boyfriend was not around Kota Kinabalu, I have to help her in such technology stuffs.
After surveying all the items that I was aiming for, among any other booth, the best one is MicronTM Sdn. Bhd. (though their booth are small, they do have other booths with different names) [I recognized their staffs at other of their booths]. From there, I bought…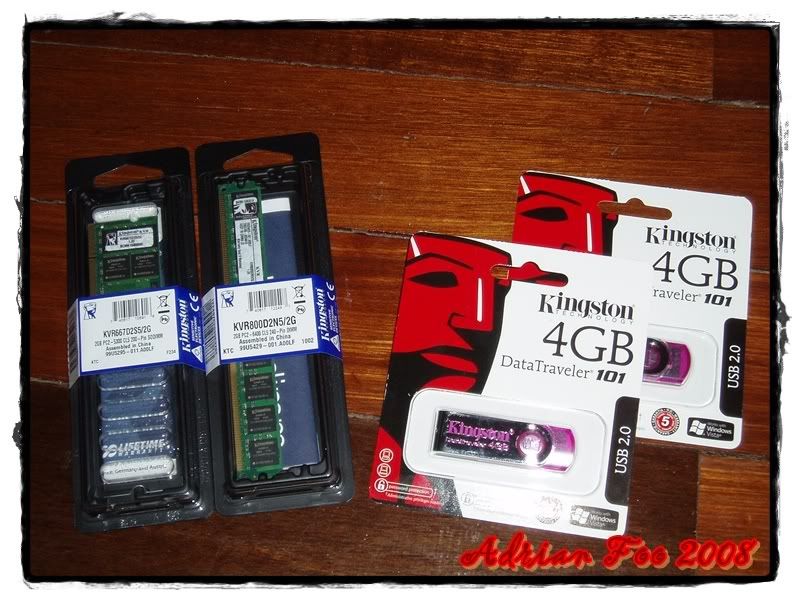 4 items.
2 units of 4GB Kingston Data Traveler 101 – RM 23.50 each (for Sophia)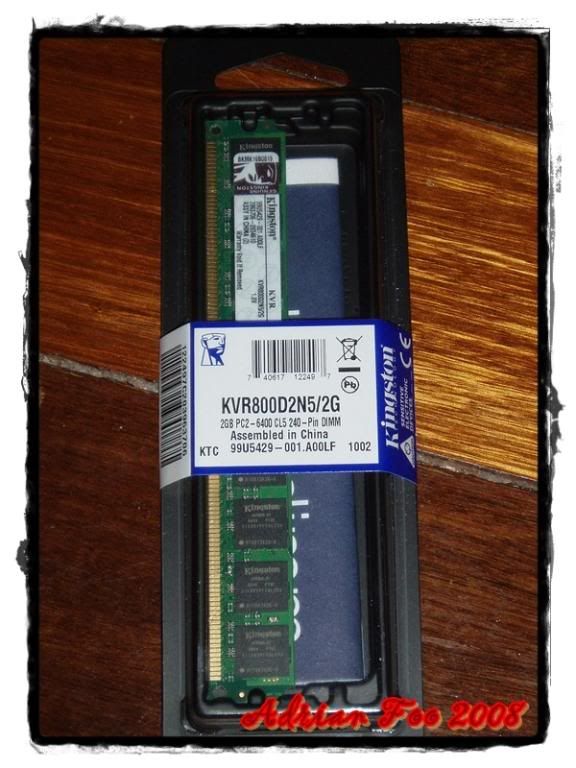 2GB Kingston DDR II Desktop RAM 800MHz – RM 72 (for Sophia)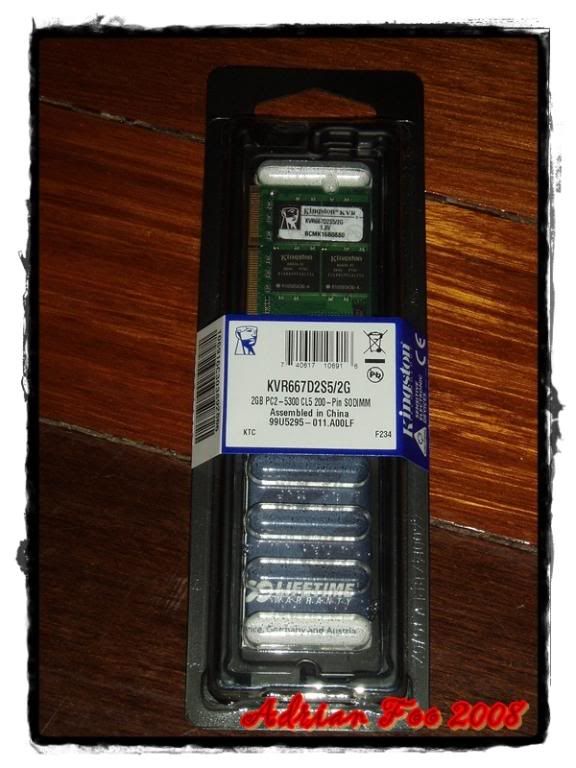 2GB Kingston DDR II Notebook RAM 667MHz – RM 68 (for myself)
Went to browse around the fair so many rounds. It was such a small fair compared to Kuala Lumpur ones. But at least I can make price comparison much easier. Then I saw stickman Ken Hong whom I assumed that he was trying to look for external hard disk.
"Accidentally, met Adrian."
All I could say to him, "Go for this booth", whereby among any other booths, the one I pointed to Ken Hong offered a cheaper price.
"Chatted with him and asking for his recommendation. Pinpointed this booth, compared that stall. Thanks to him, showing me the stall that provides the best offer."
He has to wait for bunch of old LaSallian friends who was practicing "Malaysian Timing" for such a long time. Now, this is why I rarely hang out with such kind of friends. The reason, "Buy more, Can Bargain".
"Zeux and me rounded the fair for a few times to ensure and survey for the best value and sake of our wallets. Finally, still came back to the booth Adrian's recommended, Micron TM."
Unfortunate enough for both Ken Hong and Zeuxiant that, no matter what kind of tactics or charms (flirt with sales ladys & having gay relationships joke with sales guys), they were unable to get discount for 320GB 2.5" Maxtor External Hard Disk. So, they ended up burning their wallet respectively by grabbing RM 245 for that hard disk.
"Had some negotiation but yielded nothing. Price is fixed. So meant! Hahaha..."
I wonder whether they are having heart-breaking moments because of that.
"Cash and carry happily! My monthly paycheck flew away. Haiz...What to do?"
I disappeared away from them once they have purchased what both were aiming for. And once I returned home, I operated my notebook and I got this…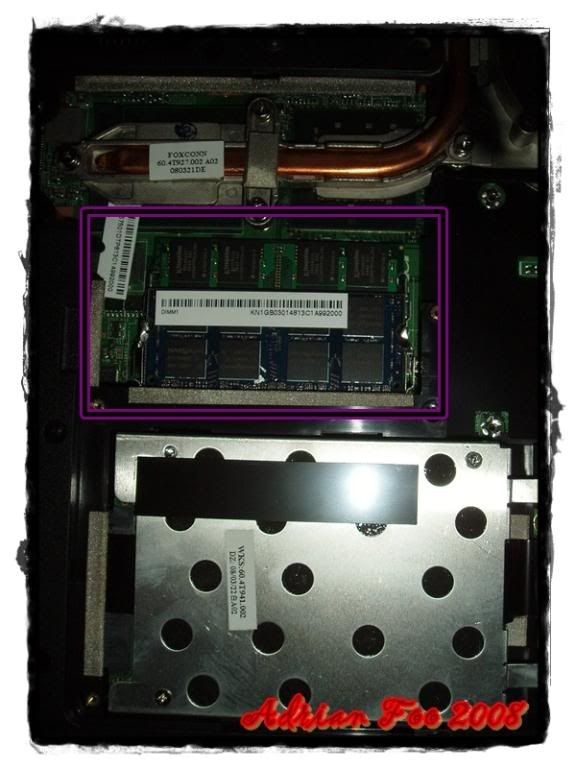 That was where my RAM slot located.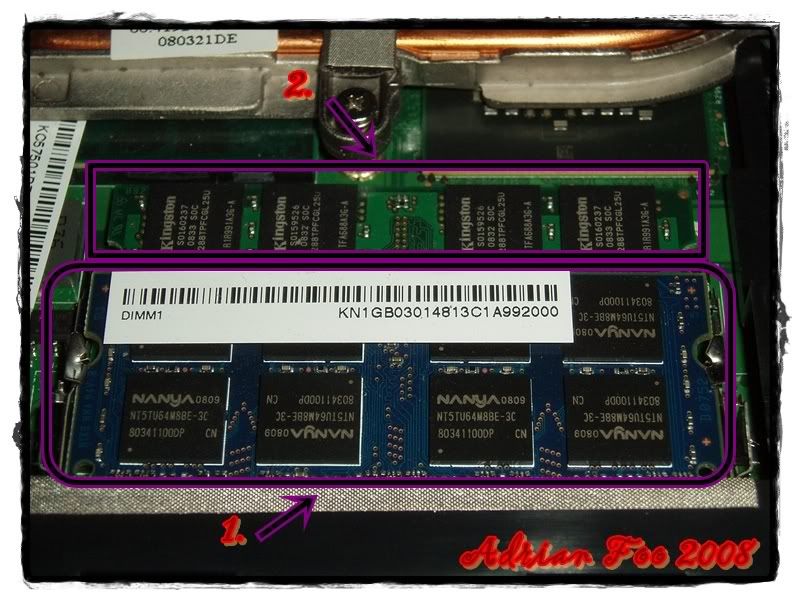 Pre-installed 1GB Narnia NANYA RAM (Have you heard of NANYA before?)

2GB Kingston RAM which I bought in the last state PC fair for RM 85 (T_T)
That was before I got rid of that silly "China" RAM away from my notebook. As soon I equipped my computer with the newly bought 2GB RAM, I was too excited enough try out my notebook performance. Sorry, I didn't manage to capture the "after" picture of it. Now, I am satisfied with my PC.
At night, I attended for yum cha sessions in Halo Café, CityMall with my old buddies.
6 December 2008
Went to 1-Borneo. I went to All IT computer shop. I found a good Mickey mouse for my PC.
A4 Tech Mouse – RM 29 only
Since Logitech mouse were too costly for me tough with basic features, I opted for A4 Tech mouse instead. What was so great about this mouse was…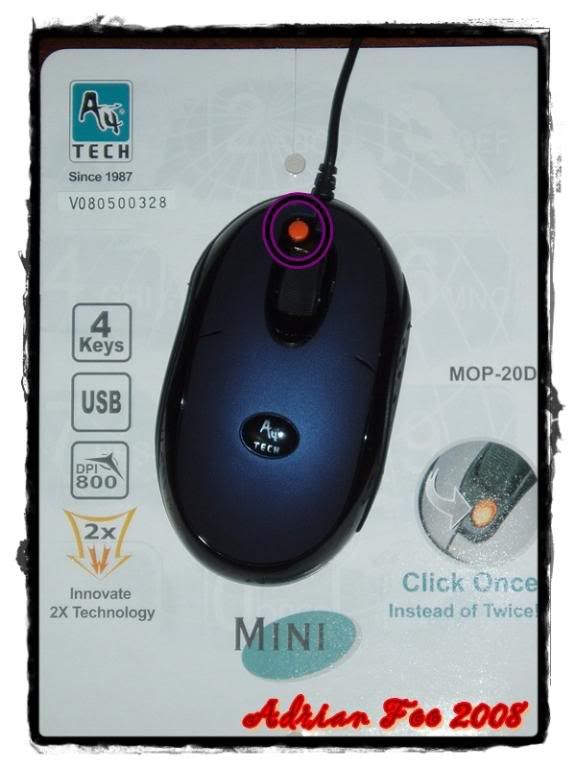 The orange button
The orange button allowed you to double click an item by just clicking it once. Well, at least I can save my energy without left-clicking the mouse twice.
7 December 2008
Mum decided to have shopping at Centre Point. Since she did so, I decided to bring along my notebook for surfing the net at Starbucks, Centre Point branch.
8 December 2008
Thanks to Nabi Muhammad (Salam Hari Raya Haji to all Muslims) that one of the most loyal Telekom Staff came and fixed my Streamyx connection. From that, I was able to update my blog.