I laughed lurve love to use Windows Vista especially Windows Vista ULTIMATE (I like to try something new) as my operating system for my PC.
When I first bought my notebook, I was as expecting it to run on Windows Vista Home Premium (I would screw the sales guy if such new notebook still running on Windows XP). I was not so sure whether I was so fortunate or not that my PC was installed with fake, pirated, non-genuine Windows Vista Ultimate. I often support pirated stuff.
To me, Windows Vista Ultimate has a lot of features compared to other Vista's edition. A lot of people kept asking me, "What's the difference between Vista Ultimate and other Vista?" My answer was, "I don't know. But I know it's better than other Vista." Only today, I found out the difference between them.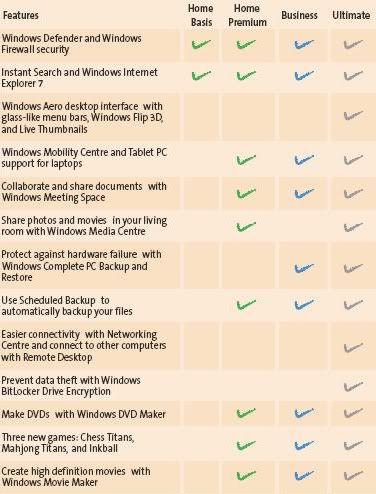 I felt so lucky that my operating system came out with so many features compared to Windows Vista Home Premium. But, it's recommended that your PC equipped at least 3GB RAM (if you are such an impatience person like me) to run Windows Vista. Why? Because Vista's graphic consuming a lot of memory for your "viewing pleasure".