Last night (19 December 2008), I had my dinner at 1-Borneo as planned earlier. So, I arrived much early at 1-Borneo than the rest because I wanted to have a walk there. I got toys for myself though my age was no longer as children age.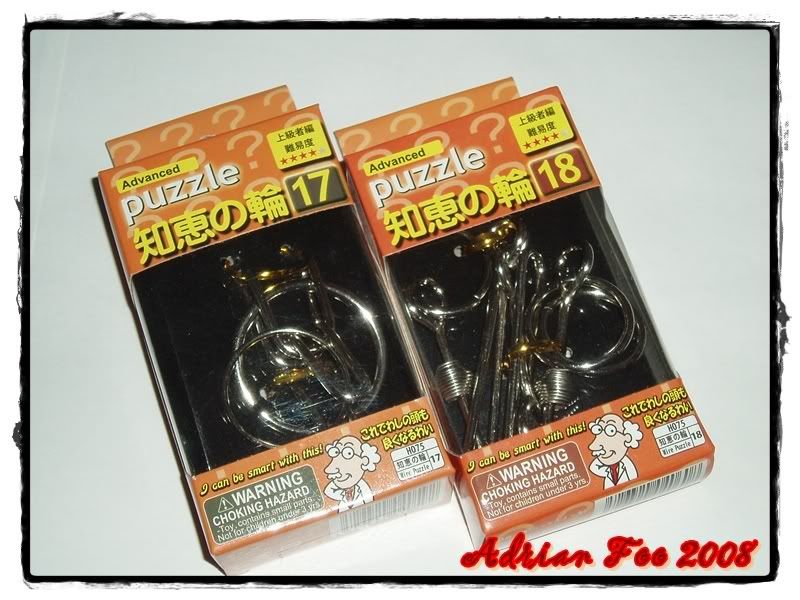 RM 5.00 each from Daiso.
This toys horr, was like those metal metal items that were join together and you need to use your skills to separate them. For example as illustrated below:
Challenge No. 17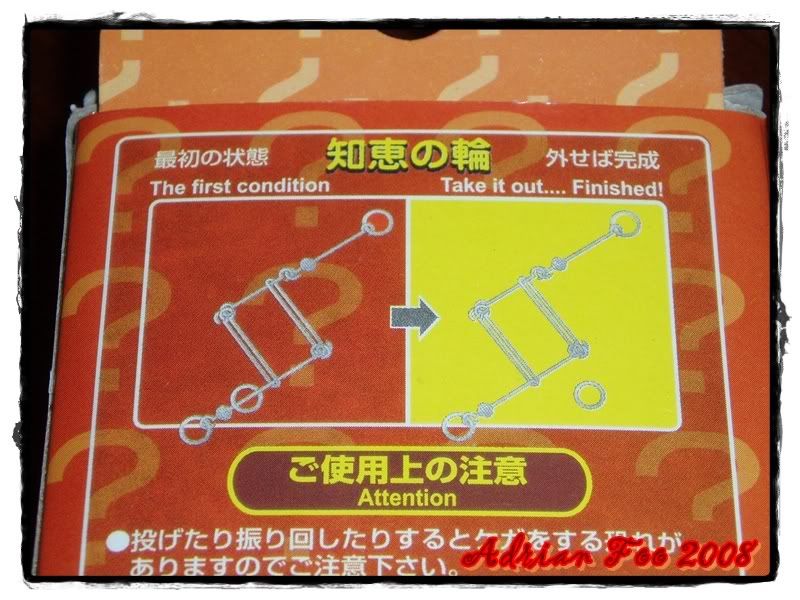 Challenge No. 18
Out of 18 challenges displayed at Daiso, I only chose Challenge No. 17 and Challenge No. 18. Both required ADVANCED skills to separate them. I'm planning to get all of those challenges before leaving Sabah to Perak soon. Because I don't want to get a boring life there doing nothing especially during weekends.
As soon as Dylon called me, three of us (Dylon, Sophia and me) met up at Golden Screen Cinema. Previously, Dylon already made ticket reservations for Yes Man show at 9.15 p.m. Ironically, the staff (especially that fuckin' fat lady) was so slow that buying movie tickets was much faster compared to collecting reserved tickets. A totally fucking bad image to GSC.
We then made our way to New York New York at the same time waiting for Kah Yee, Adah, Kimberly Lee, and Danny to arrive.
We placed our orders: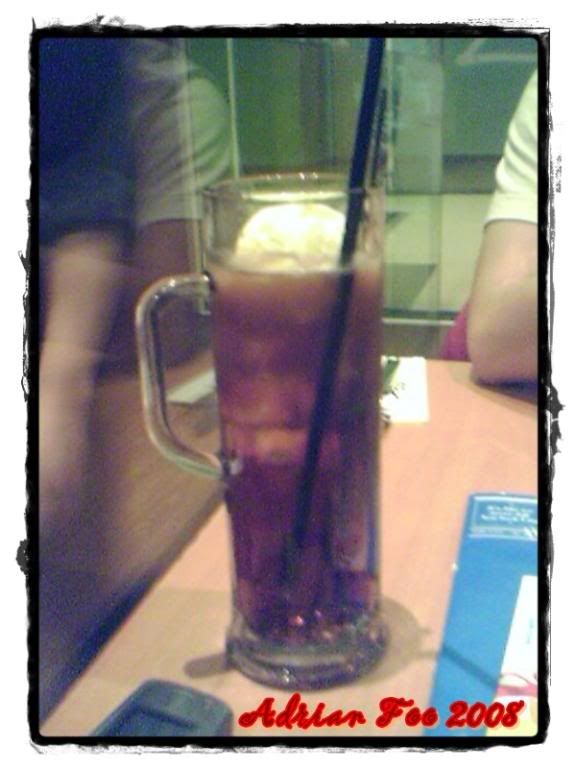 My drink: Root Beer Float.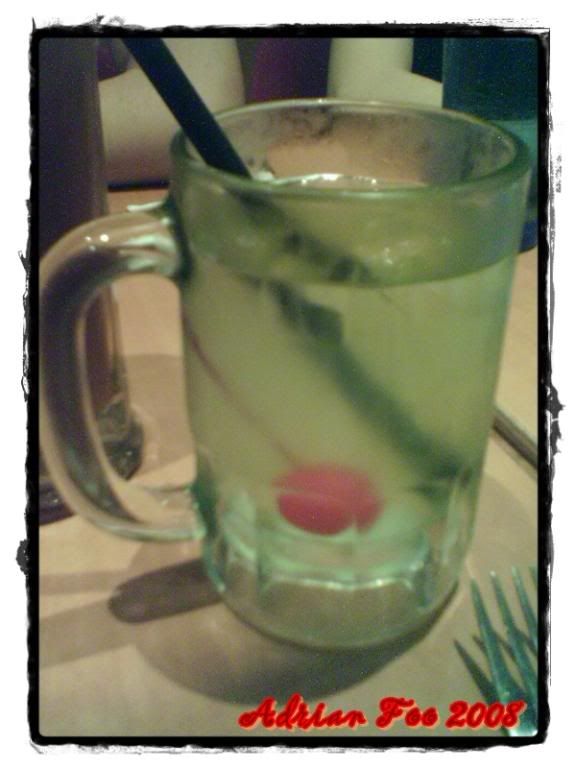 Sophia's drink: Green Apple Cooler.
Dylon's drink (NOT RECOMMENDED): Mango Lime Kickers.
Mango Lime Kickers tasted SUX at all. No mango flavor at all except for the strong lime essence (BLIAK!) in it. And next, few dish arrived.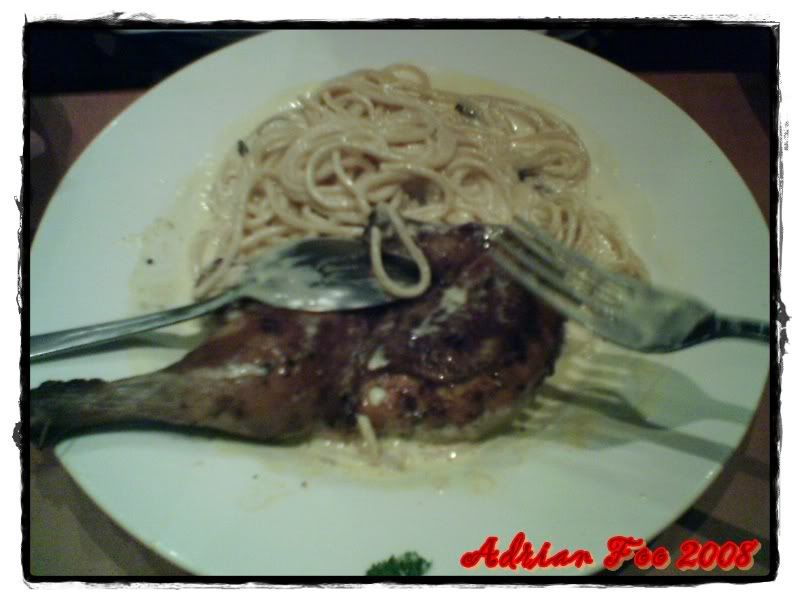 Dylon's spaghetti.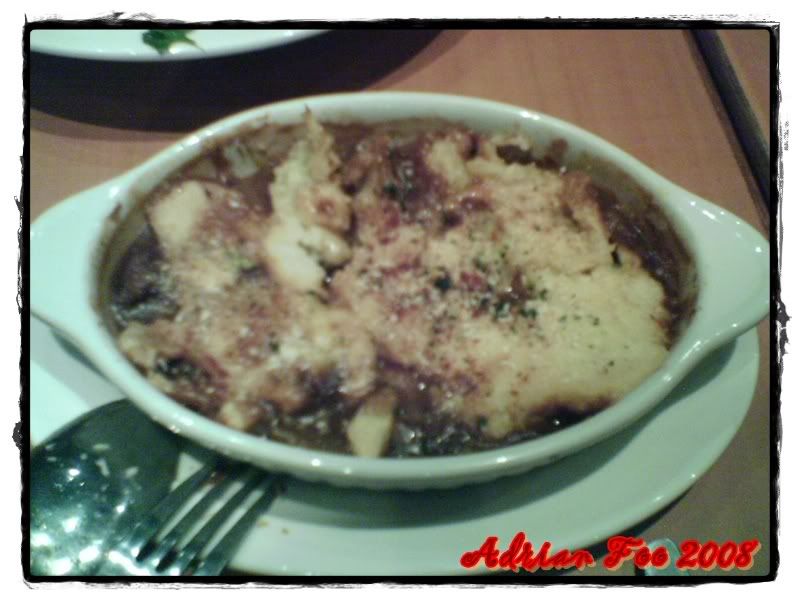 My Juicy Beef Tender (Yummy!)
All of us shared this Pizza (Oops eaten jorr..)
Everything cost RM 188 (include the freaking bloody lousy service tax). With that receipt printed RM 188, Dylon suggested me to apply for this Platinum Card.
In 1-Utama, you got ONE Card Privileges but as for 1-Borneo and Warisan Square, we got Platinum Card. I just applied for fun only. Hahaha
Movie was our next event. We watched Yes Man. And apa-apa pun YES!!!