I need to summarize my Chinese New Year Celebrations.
On the day where Year of the Rat ENDS.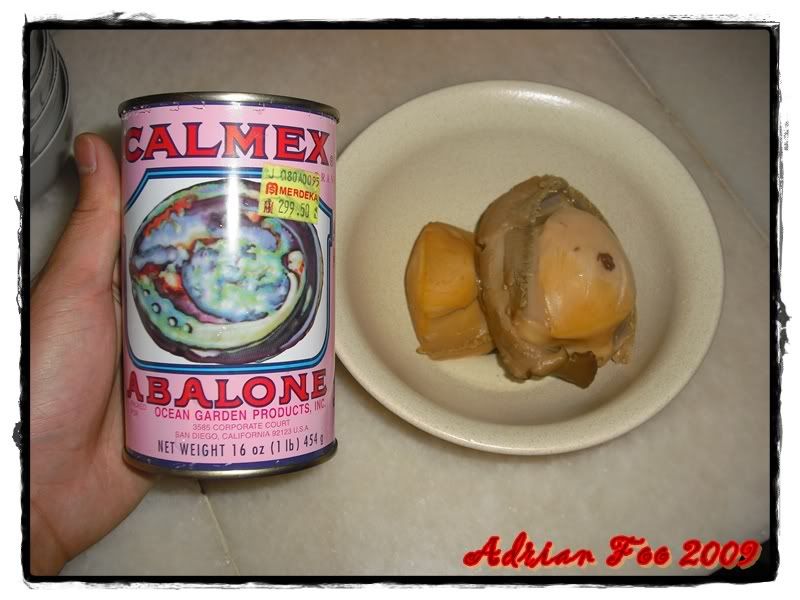 Father bought this instead of those baby clams. But my mum sliced it out to be shared with my relatives.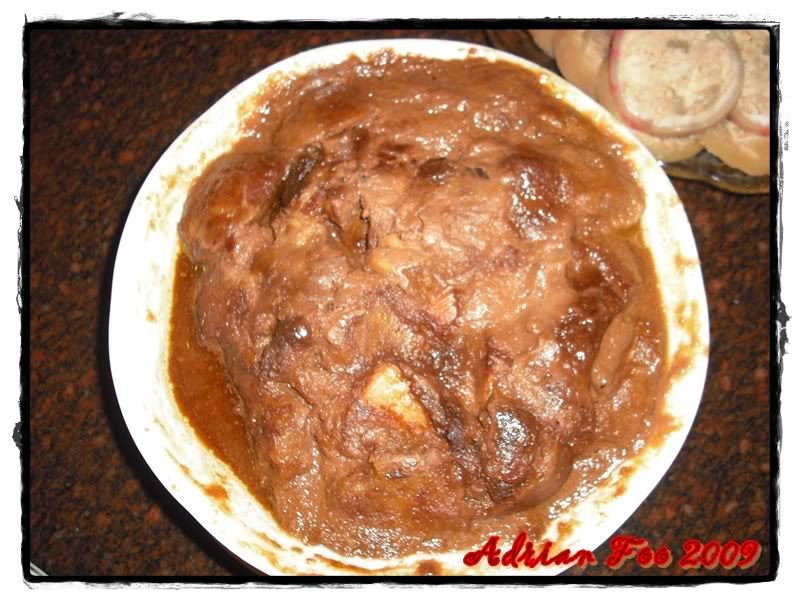 Q-Nyuk.
Mushroom with oysters.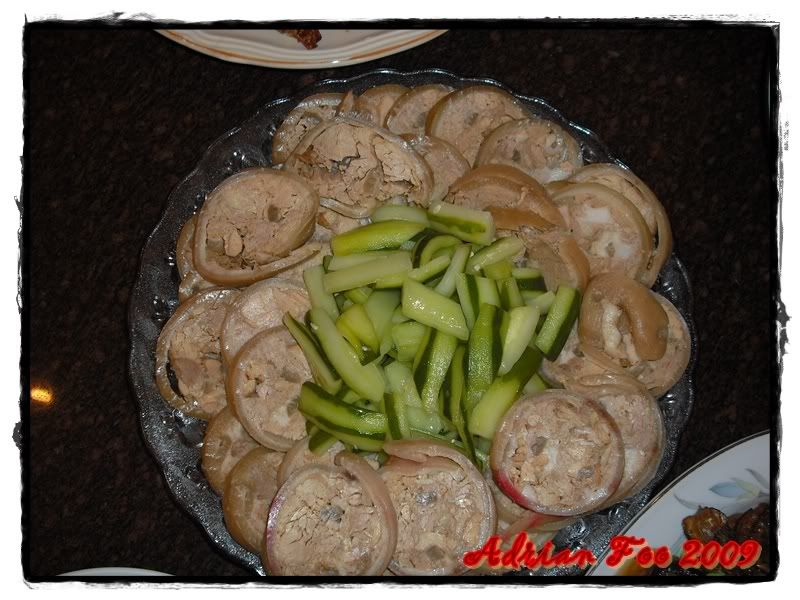 A kind of sliced ham (I don't even know what they call it).
Mum just learnt how to cook Butter Prawn through the internet.
As usual, steamed chicken.
Erm.. a vegetables cooked with preserved pickles.
Lettuce to wrap with the above dish.
Duck in bean curd sauce.
All types of sauces prepared.
Last but not least, cupcake brought by my grandmother.
There was a fireworks display that can view from my bedroom window. Sorry for the improper video caption skills I have.
On the first day of Year of the Ox
As usual, family photos taken on the first day of Chinese New Year.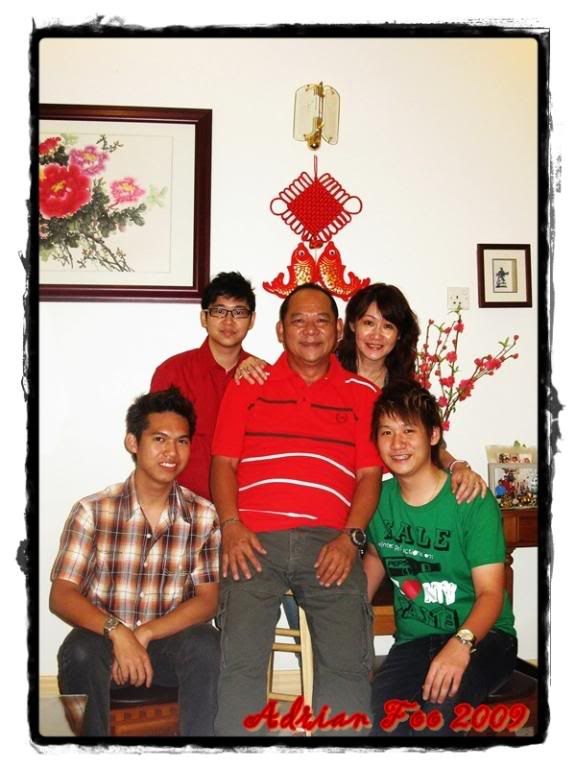 Behind (L-R): My sister and My mother. Front (L-R): Me, My Father and My Brother.
Siblings.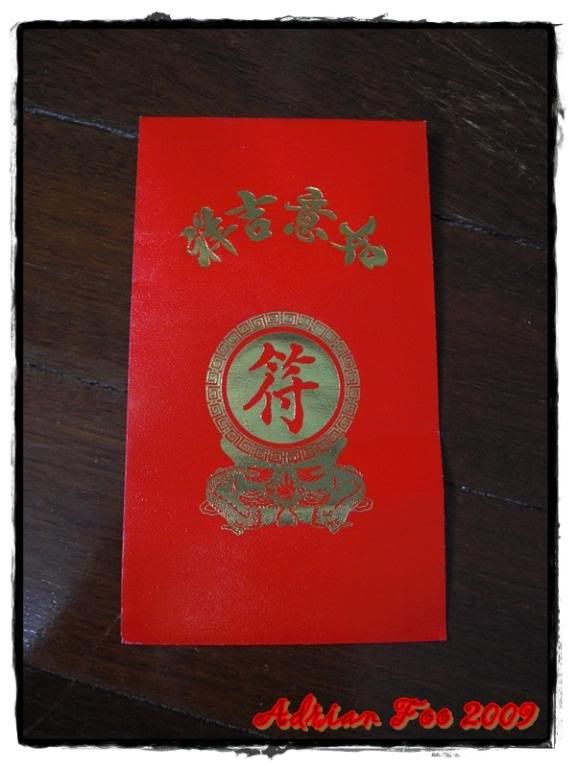 Ang Pow (Red Packet), a typical one with my surname.
Went to my grandparents house (maternal side).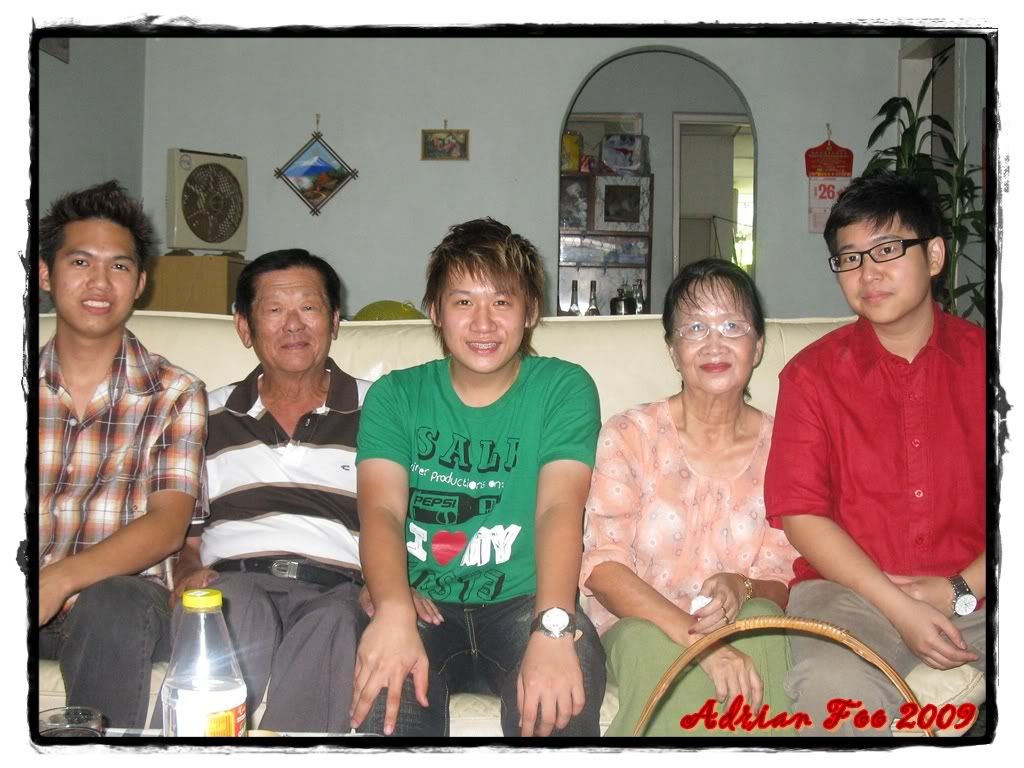 Grandchildren with Grandparents.
To be continued…