I need to summarize my Chinese New Year Celebrations.
On the second day of Year of the Ox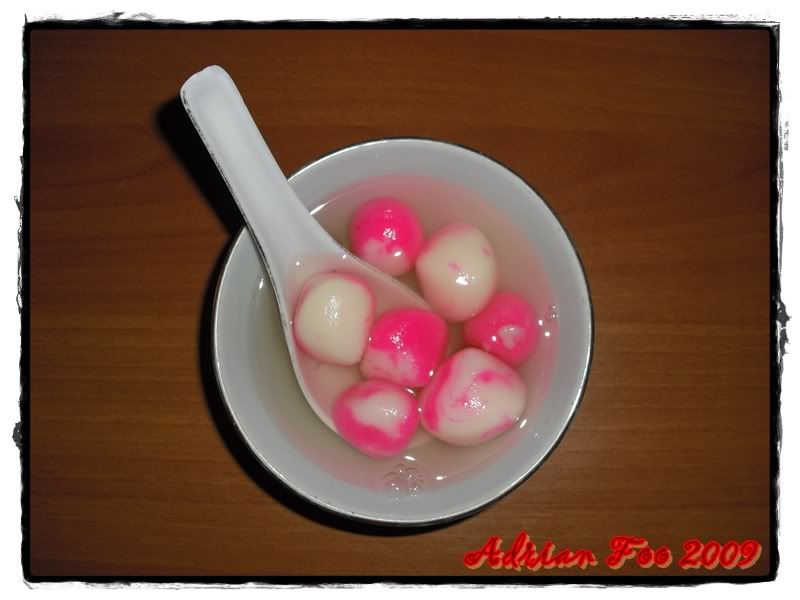 "Tong Yuen"
One the night of CNY eve, my dear old friend, Cherng Yow @ Robert sms-ed me whether I was free or not to meet him. Unfortunately I have to say "no" because I need to be with my family members. So, after so long that we never met before, today I invited him out.
I went to his house around 3.30 p.m., I gave him two packets of my favourite Kampar snacks, Chicken Biscuits. In returned, I received a red packet "ang pow" from his mother. We then went to Old Town CityMall for a drink.
That's Robert and me.
We talked our study life over Peninsular Malaysia non-stop. When it was about 5.20 p.m., I wanted to go home for another dinner sessions with my family members again.
The bill that charged us Service Tax which is not worth it (slow service).