After all the days I enjoyed food, gambling, "ang pows" and etc., this would be the last day for me to celebrate Chinese New Year (CNY) in Sabah.
I was privilege enough that Sophia invited me to her house for steamboat dinner tonight. I will post the following event of mine in the next post. But first, let me tell you the reason why I bought this pink box from Daiso, 1-Borneo.
RM 5.00
Because of one of my hobbies was to collect rubbish apparel tags, I need a box to store them. I have been collecting them since year 2003 I supposed.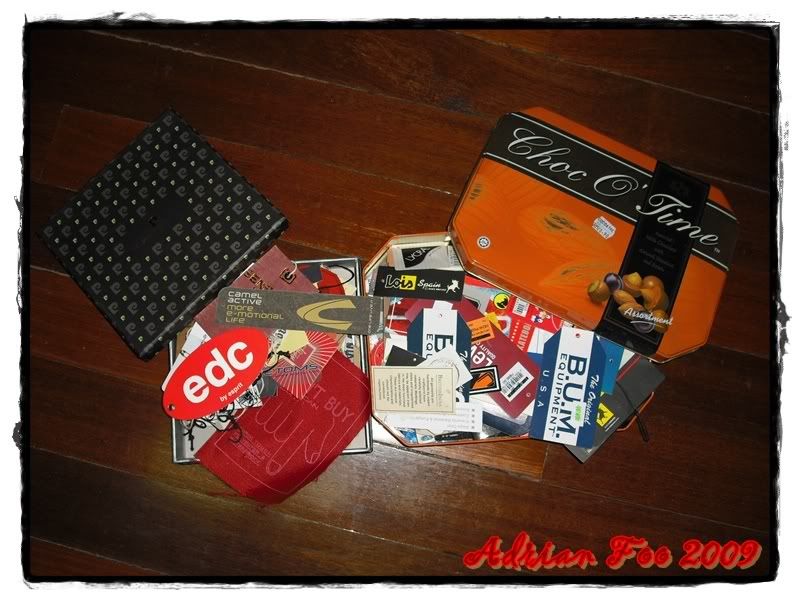 Until both boxes I used previously were fully packed with tags*.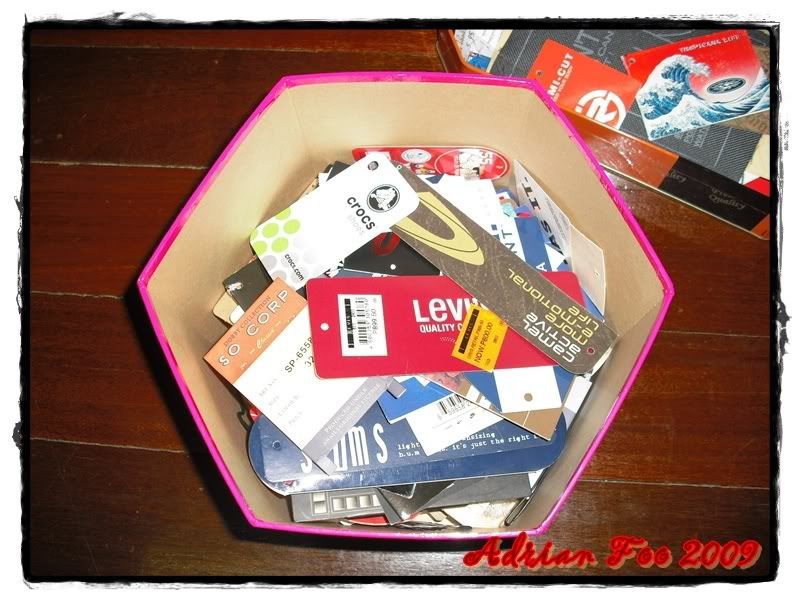 I moved all those tags into the pink box*.
Partially full*.
I even started to collect comic strips like Garfield from The Star newspaper.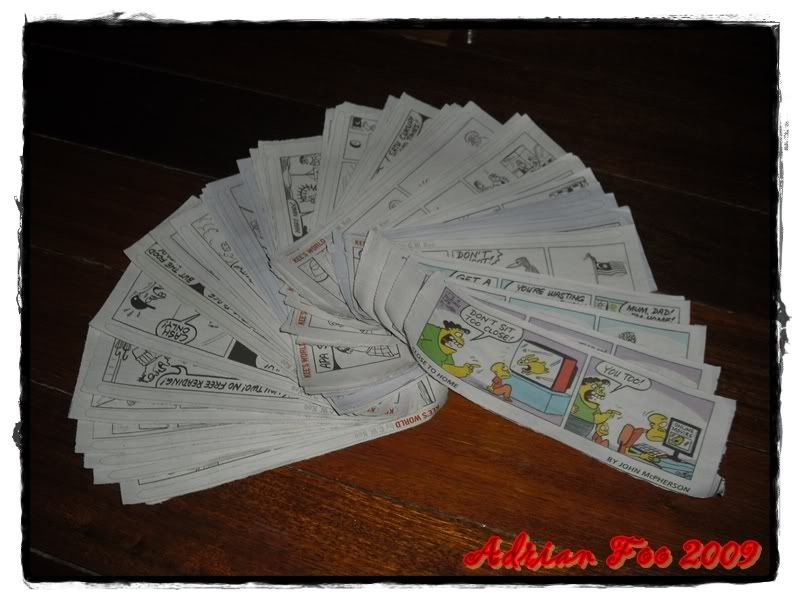 LAT by C.W. Kee comic strips from The Start newspaper.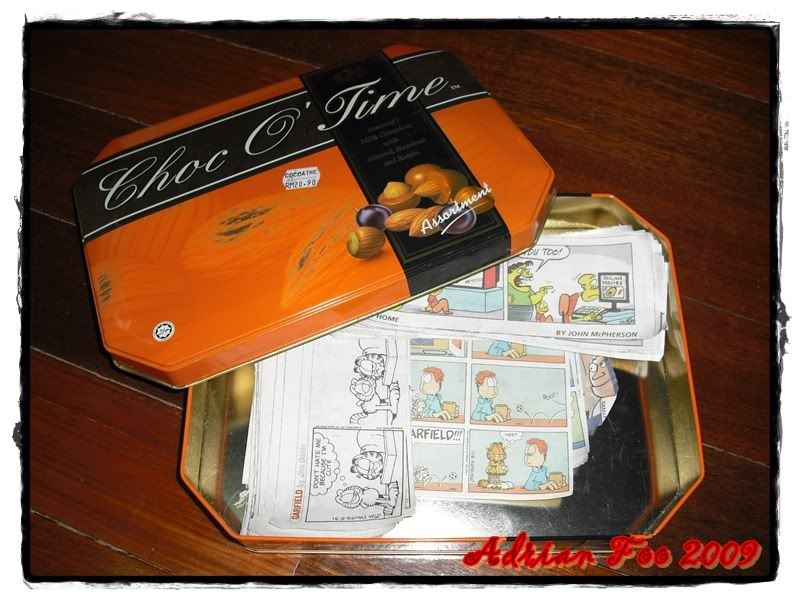 I placed them into one of the old box I used to collect my tags into.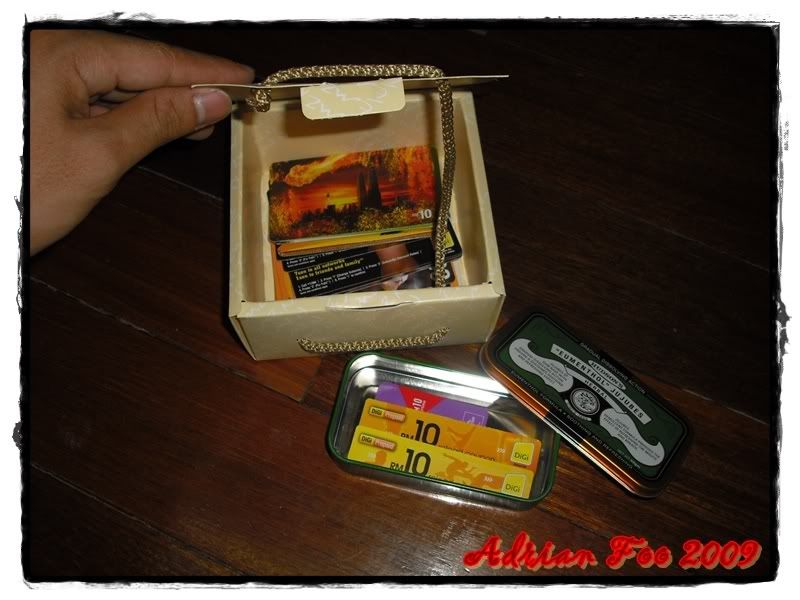 Again, I even started to collect USED reload cards since last year.
Today after having breakfast with family, we returned home. By 12.00 p.m. I went out with my own car to BSN main branch in the heart of Kota Kinabalu City to deposit cash (another investment made). Next, I parked at Warisan Square to have window-shopping for the last time in my hometown before leaving for Kampar.
I saw "what on earth was that" parked outside the hotel…
Hummer H2.
Arse Rear view.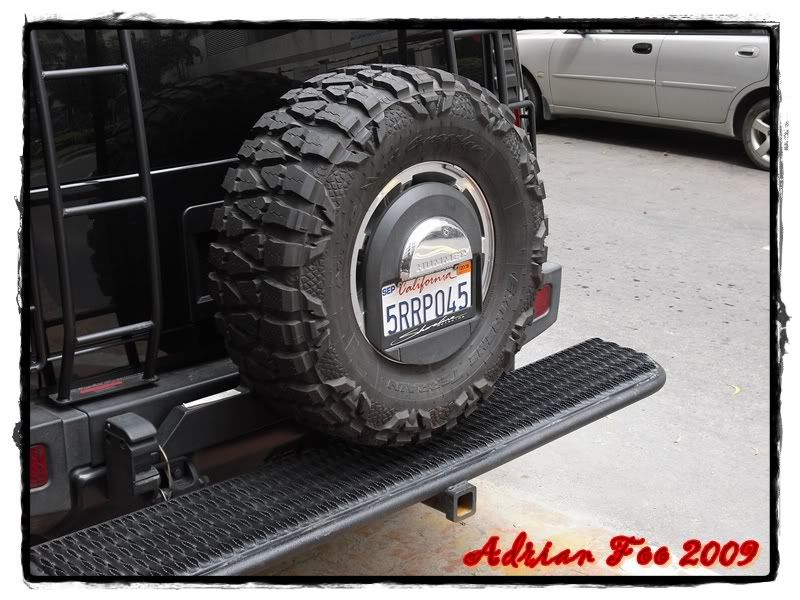 Not Sabahan registered car?
Left hand drive?
From USA?
I only saw two units of such car under Sabahan registered plate number whereas KL, so rare it seemed. Ipoh? "Macam tak de lah". "Terbukti Sabahans can afford to drive such car."
I walked over to Centre Point and from there, I got myself a…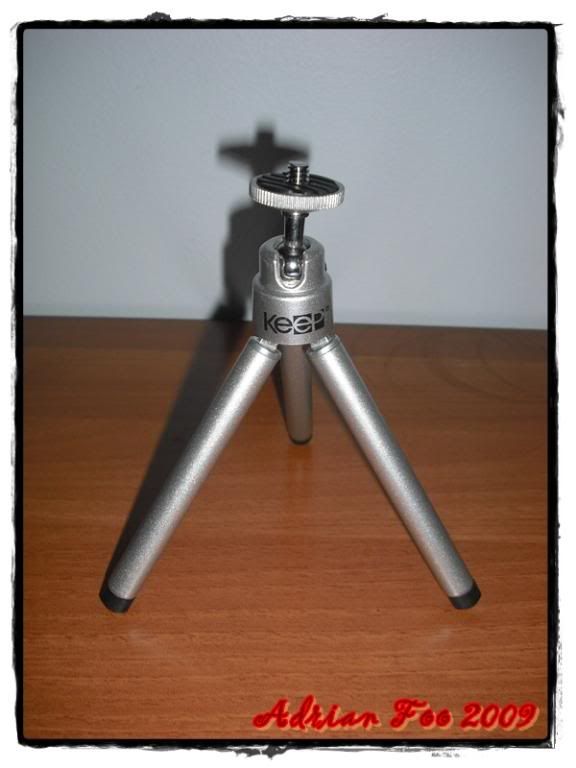 Mini tripod for RM 15.00
I bought this tripod from PhotoSaga (if I'm not mistaken) after comparing the prices from other photography shop. The rest of the shops selling at least RM 29.90.
After I felt myself satisfied enough walking around two shopping centres, it was time for me to return home. Before that, I drove to KK Times Square (only less than 10 shops opened). I captured few photos.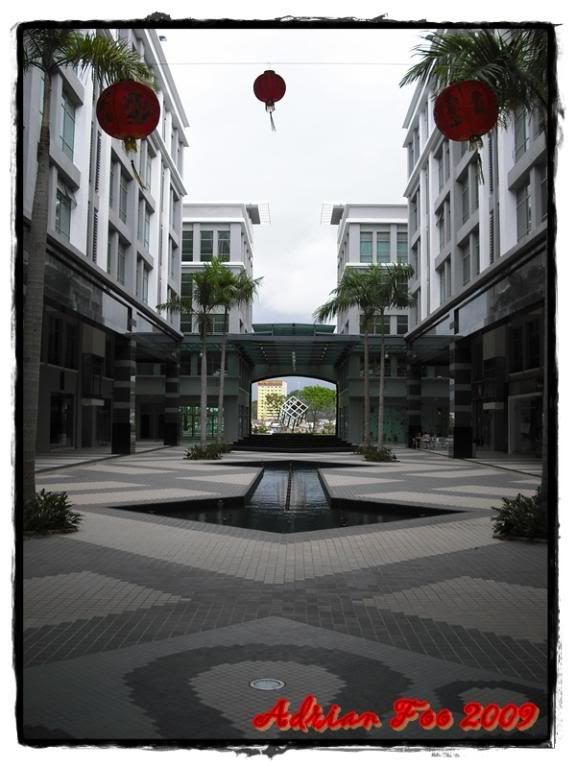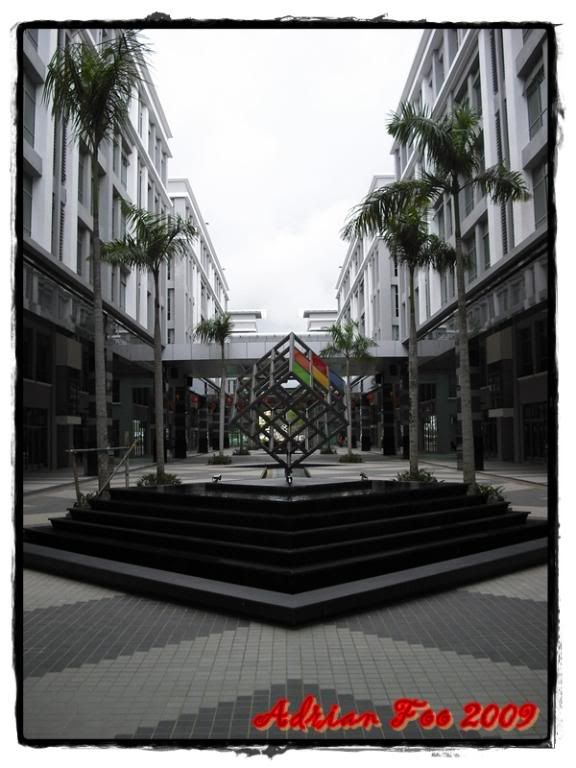 That's KK Times Square.
On the EARLY fourth day of the Year of the Ox (tomorrow), I'll be boarding a plane returning to Kuala Lumpur. And then, a bus will bring me back to Ipoh and lastly a taxi to Kampar. From there on, CNY celebrations until "Chap Goh Mei" (15th day of CNY marks the end of CNY celebrations) I was not sure how to celebrate it.
*Some apparel tags which you assumed to be branded and costly are given by my friends and family. I can't afford to some of those brands mentioned. :-p