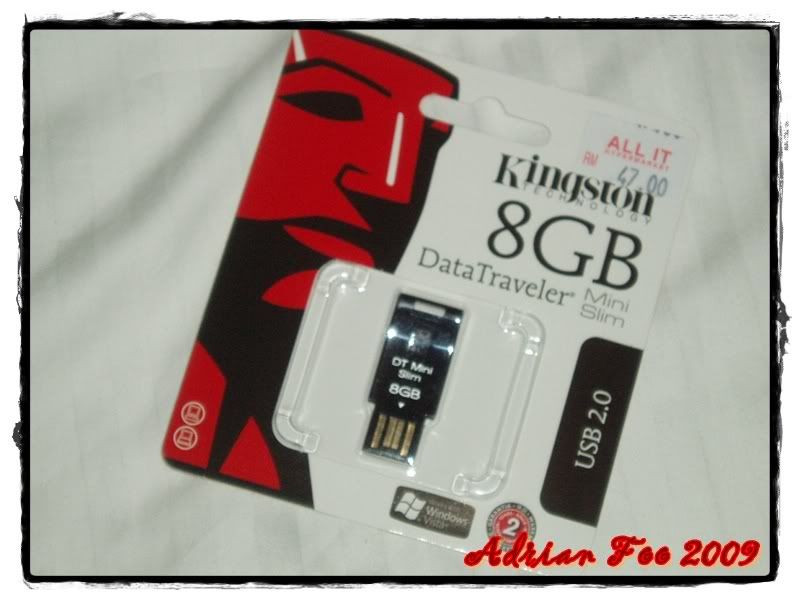 Specifications:
Read speed: Not stated
Write speed: Not stated
Dimensions: 38.85mm x 16.40mm x 6.44mm (L x W x D)
Operating Temperature: 32° F to 140° F (0° C to 60° C)
Storage Temperature: -4° F to 185° F (-20° C to 85° C)
Simple: Just plug into a USB port
Convenient: Pocket-sized for easy transportability
Guaranteed: Five-year warranty
Fashionable: Available in multiple colors - black, blue, pink with grey bottom casing
My COMPLAINS:
As mentioned in my last few post, I purchased this one of a kind thumbdrive during my trip for few days in Kuala Lumpur (KL). It cost me RM 47.00 for an 8GB mini-sized thumbdrive in All IT Hypermarket, Low Yat Plaza, KL.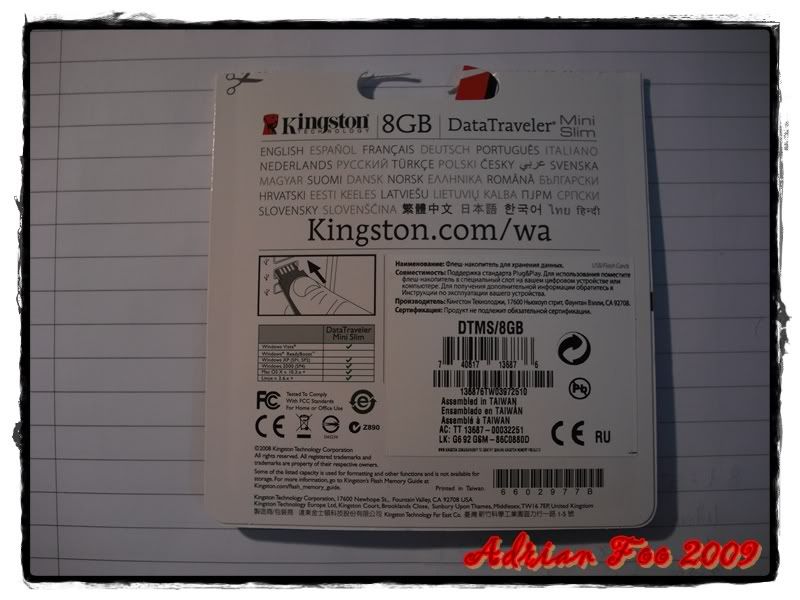 I need a thumbdrive to store my documents while studying in UTAR and also storing multimedia files in it. I found out that this thumbdrive has pros and cons.
One of the advantages of this thumbdrive was the size. It was so small that you can view yourself through the images below.
The width.
Approximately 3.9 cm long.
So thin yet slim.
Another advantage was the price. Out of any other computer shops in Low Yat Plaza, RM 47 was the cheapest price for an 8 GB thumbdrive. Even a normal-sized thumbdrive also cost RM 47. I might as well get myself a smaller size thumbdrive at the same price (I'm opting for nano technology).
The disadvantages of it were quite a disappointment to me. I tested it by transferring files into the thumbdrive. It seemed that the transferring speed was quite slow compared to an ordinary size of a 4GB thumbdrive. I thought the higher capacity of a thumbdrive, the faster transferring speed. But since it was a mini-sized thumbdrive, I forgave about it.
Last but not least, due to its small size, I have the tendency to lose it somewhere sometimes. Such a small item causing my eyes to have the hard time searching for it (Pot Kai Mang). To overcome the problem, I attached it with a phone strap (This thumbdrive does not include any strap!).