Finally, I managed to complete my Practical report for UCEC 1034 – Electronic Devices I. Only left with few things to accomplish. Hope everything can be done after my Chinese New Year holidays.
I arrived at university around 8.30 a.m. Because I need to "book" the best seats for UCCS 1023 - Data Structure and Algorithms lecture in EDK 5 (Lecture Hall).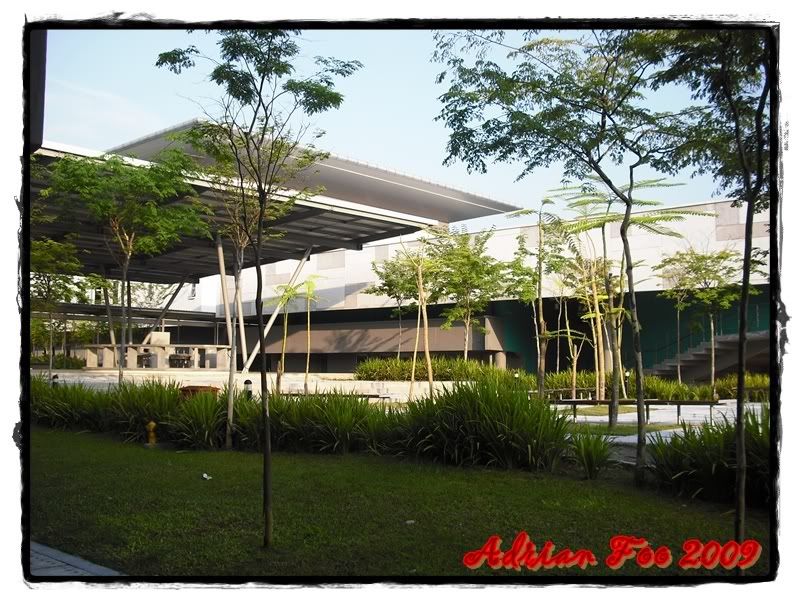 I love the modern architecture of UTAR Kampar, Perak campus.
Kim Seong: My stomach not feeling well.
Me: Me also. I went to the toilet last night.
Kim Seong: Me too.
Me: Could that be the food we consumed last night at Restaurant 88?
Kim Seong: Not sure
Me: I wonder whether Mattew and Hong Leong another victim.
I got another lecture to attend, UCEC 1074 – Digital Circuits & Designs at 11 a.m. This time it was in Lecture Room 213.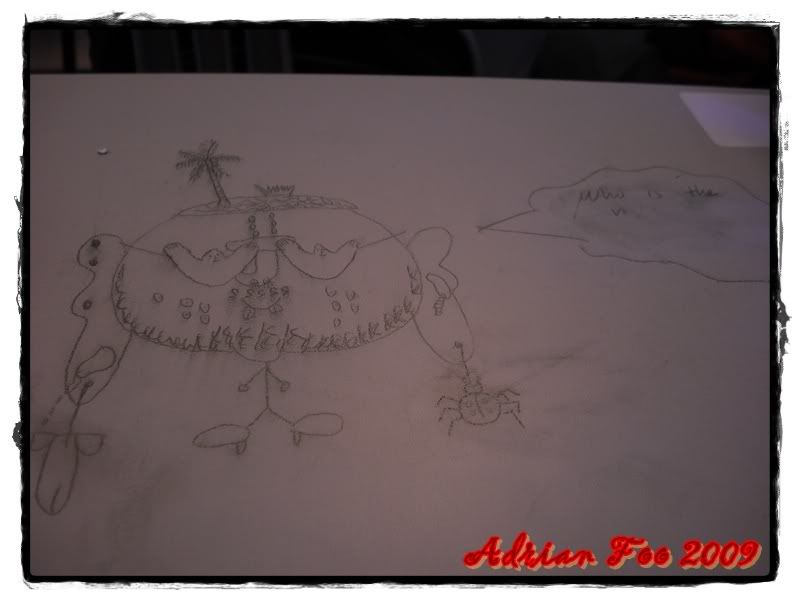 The table was being "sketched".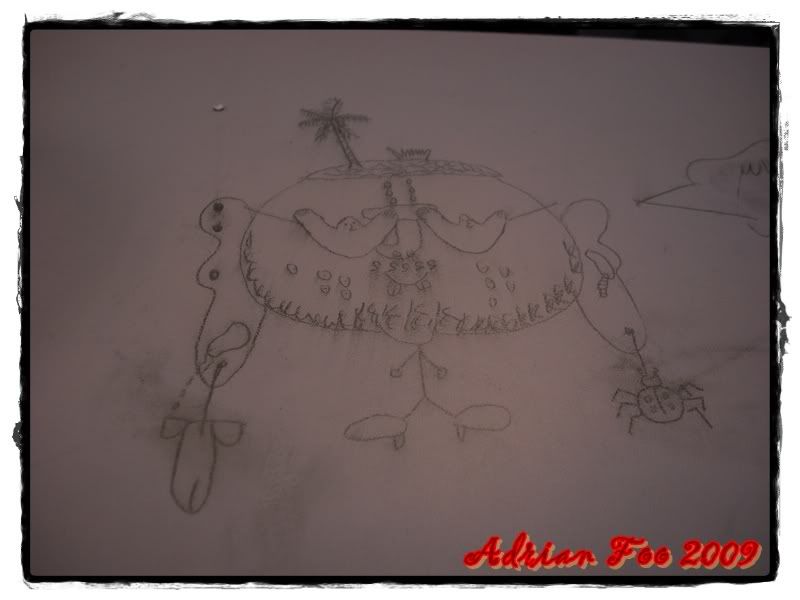 Can anyone know how to interpret it?
Break for lunch at 12 p.m. And then the same lecture subject at 1 p.m. till 2.p.m. Next, Kim Seong and I went to Block A to meet Mr. Muthualagan (Muthu). I captured photo in around UTAR Campus.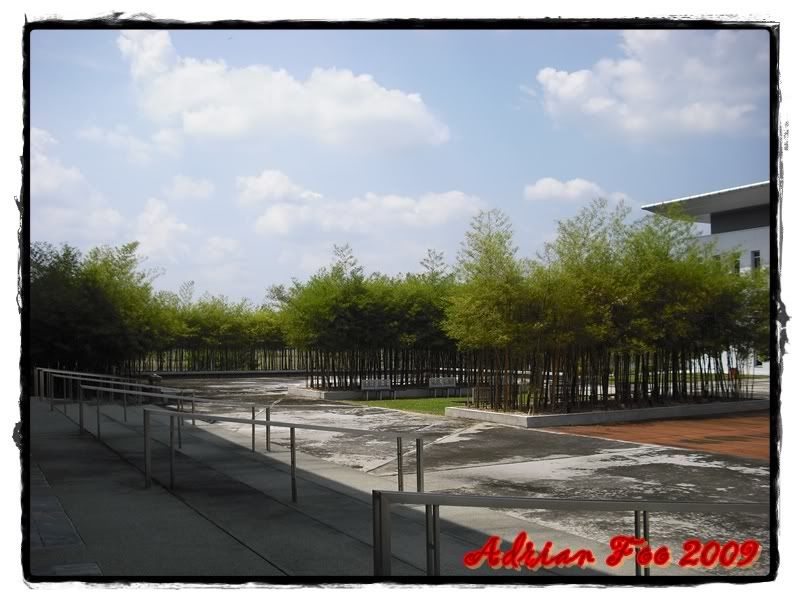 Bamboos for the Pandas?
Unfortunately, Mr. Muthu was not in his office. So we waited nearby. I captured another view of UTAR Kampar's surrounding.
I edited this photo by increasing "colour enhancement".
Returned home after that. Kim Seong called up our Moral group members, Chi Hwe and Chin Seng. We divided our responsibilities for Moral assignments.
After our discussion on our Moral assignment has come to an end, I requested Chin Seng (he came by riding his own motorcycle) to "tumpang" me on his bike for a round.
I asked him a lot of questions regarding motorcycle (memandangkan I don't even know how to ride a bike)[sakai].
1. How much you bought this bike?
2. Is it second hand?
3. How much CC?
4. How much road tax for a year?
5. How to shift the gear?
6. Got clutch?
While he was making U-turn,
Chin Seng: I think you can't balance yourself behind me.
Me: Because I'm worried that you can't balance.
Chin Seng: Wouldn't lah.
Thanks a lot, Chin Seng for tutoring me! Now when can I get myself a motorcycle?
I wanted to go for Night Market but it seemed that while cycling out for dinner, something strange I felt. While eating, all of the sudden,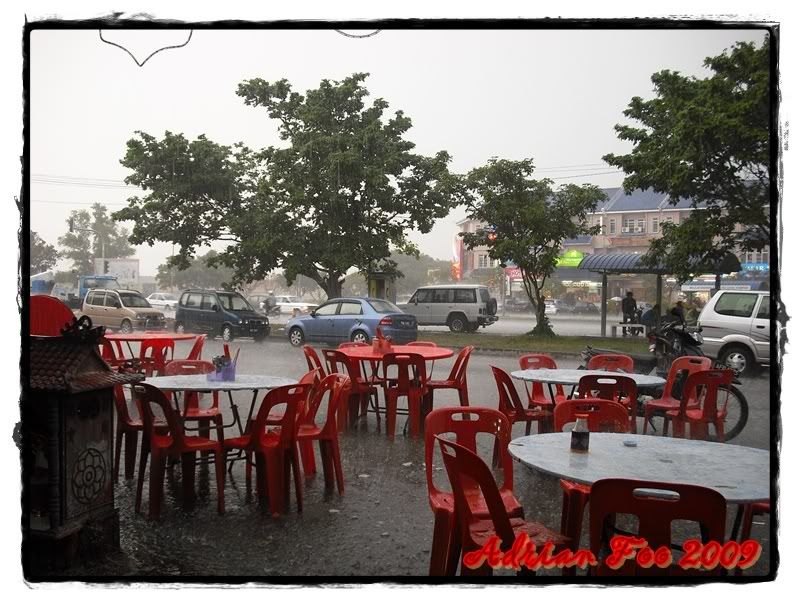 Heavy rain.
Stayed up so long in the shop in order to wait for the rain to stop. I took out my camera and snapped…
Grand Kampar Hotel.
Thanked God that the rain was brought to drizzle. I returned home together with my housemates. Sadly, I can't make it to go for Night Market.