Woke up early. This because I need to leave for Kampar. But firstly we had our breakfast somewhere Sri Hartamas. From there onwards, we made our way to North-South Highway in order to reach Kampar.
Father made a stopped at one of the "Rumah Rehat". It was my turn to take over his seat. And there we go…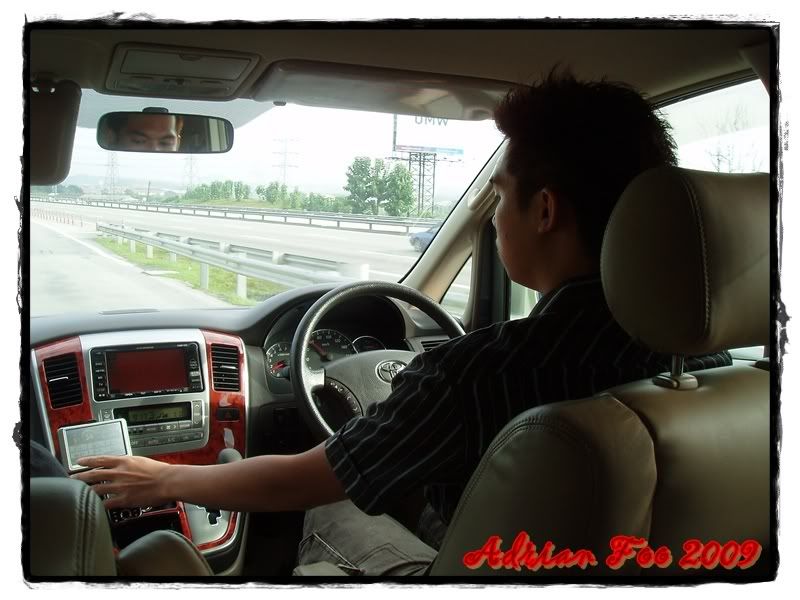 Done some settings to the GPS.
That's me driving on the North-South Highway.
Max. speed was 110 km/h but I exceeded. ;-p
Relax-nyerr (my father)behind reading newspaper.
I then made stopped at another "Rumah Rehat" and handed over the car to my father. Before reaching Kampar, we took our brunch in a small town call Bidor (Perak).
The picture says it all where we were eating.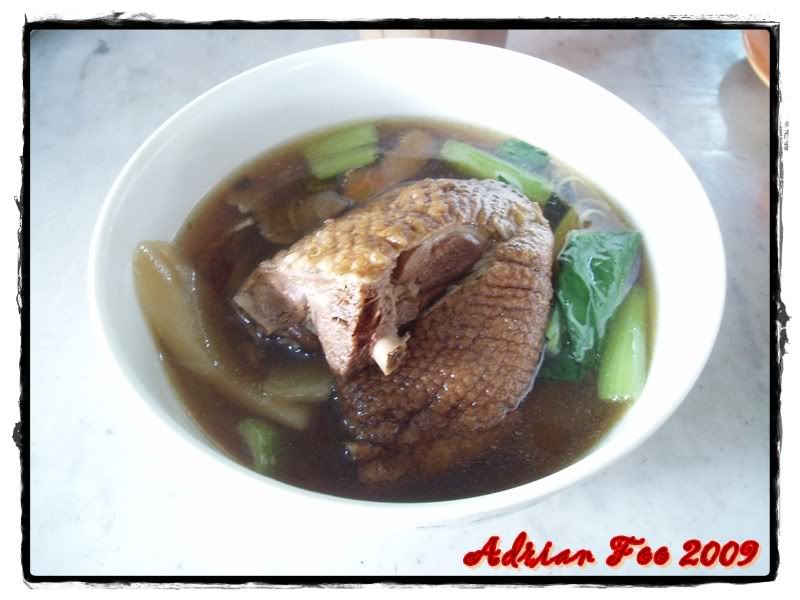 Duck drumstick in Herbal Soup Noodle.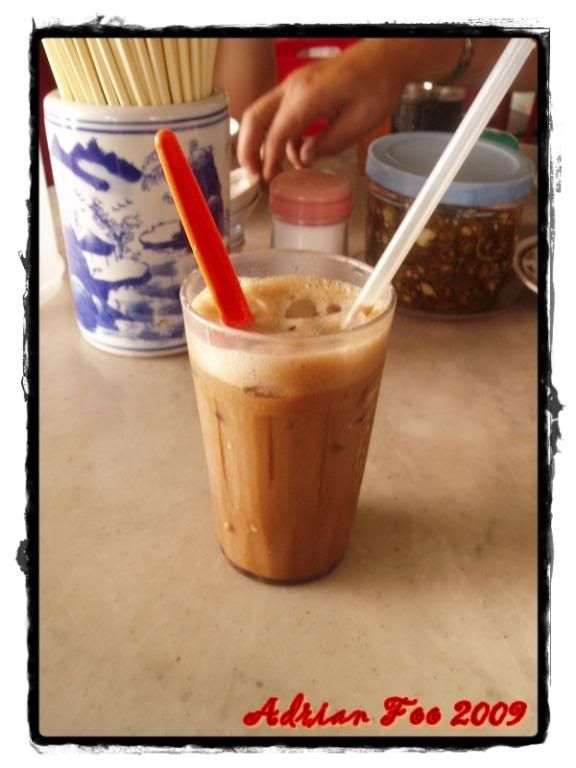 Finally, white coffee (my favourite beverage too).
And I was too excited to return to Kampar, my second home. While I was busy cleaning my room, my family were touring around Kampar. After shower, I joined my family to Kampar Old Town for "mim pau kai" (chicken in bread). Sorry I didn't take a picture of it.
Next, Ipoh was our next destination.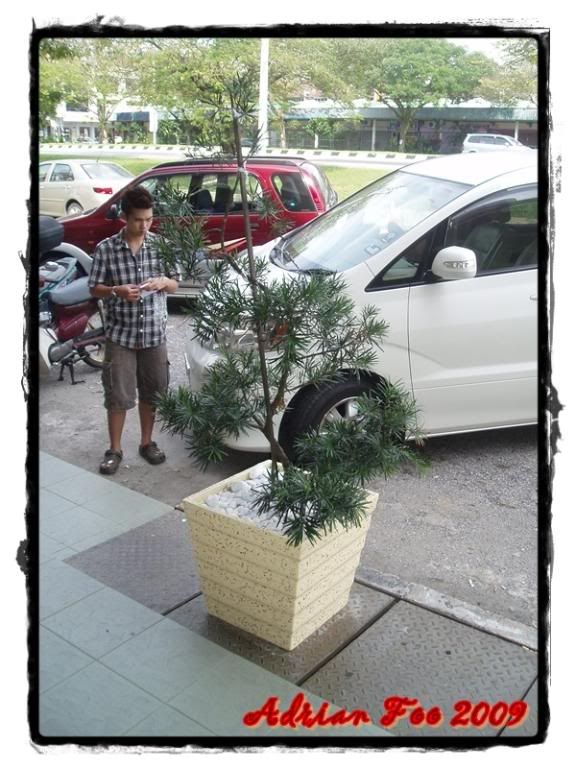 Taken by my brother at Bercham, Ipoh.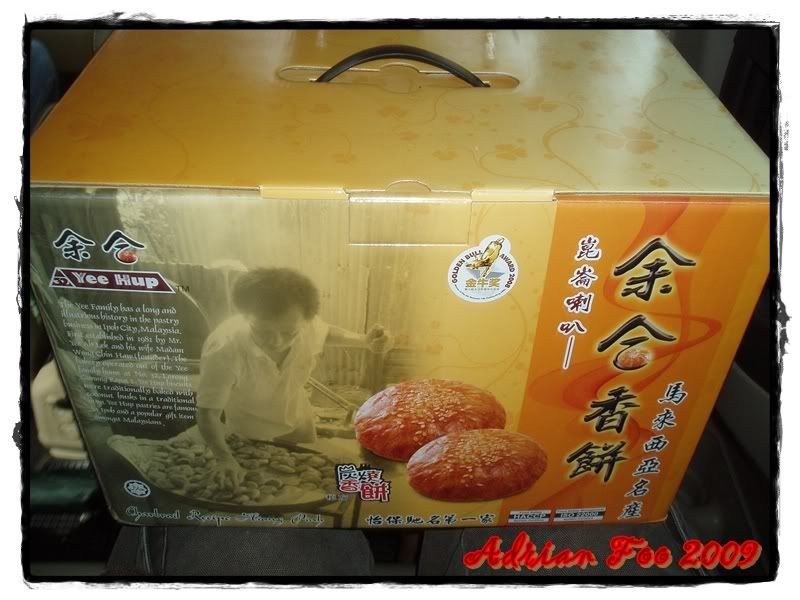 Went to Gunung Rapat to get Heong Piang.
History of Heong Piang.
Since I can't get myself a pair of Crocs footwear, I decided to buy a camera.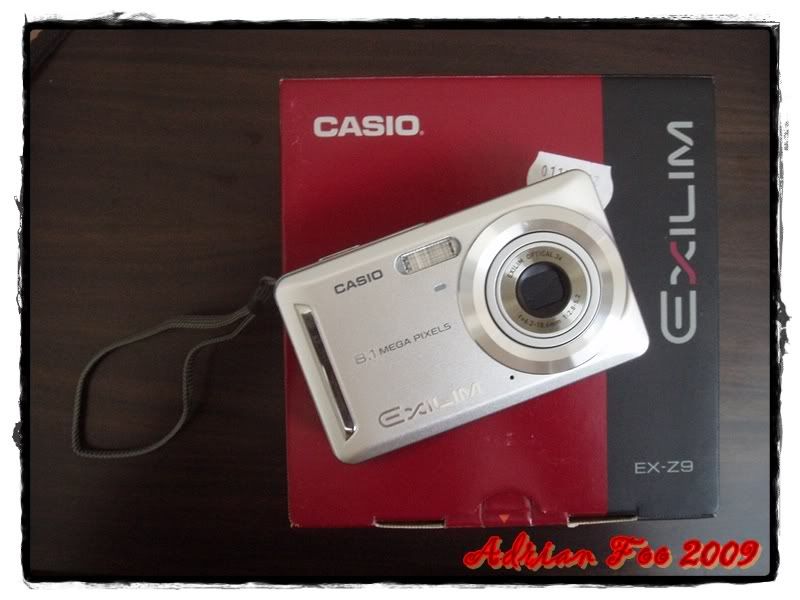 Casio Exilim EX-Z9 for RM 499 from Fotokem, Jusco, Ipoh.
Me: What is included when I purchased this camera?
Miss: Only camera case and 1 year warranty but no memory card. Do you wanna add few $ for another few years of warranty?
Me: I'm from Sabah. And I don't think Sabah got Fotokem shop (=.=").
Miss: 0.0! Oh yah kan.
At night, we went to Pasar Malam and dinner.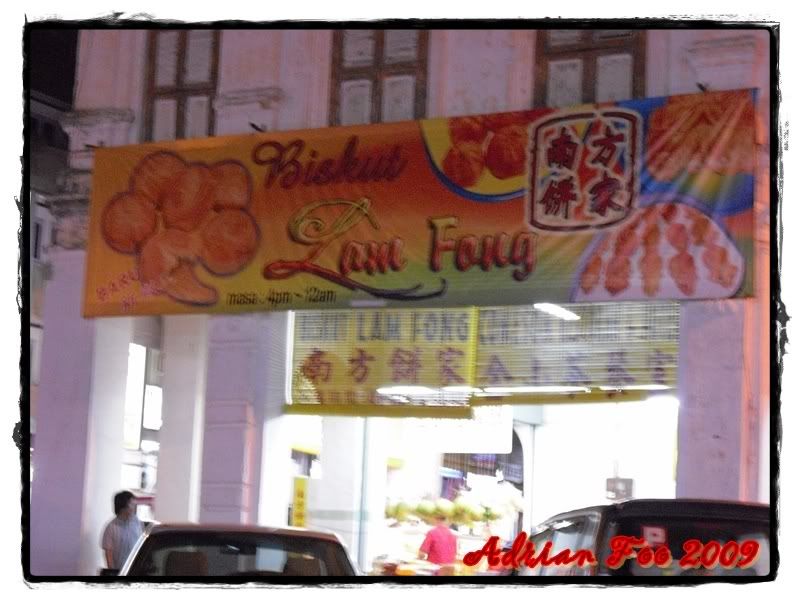 Does this shop belongs to Raymond Lam (TVB actor)?
One of the two "Tauge Ayam Kuetiau" restaurant.
But I went to this one with my family.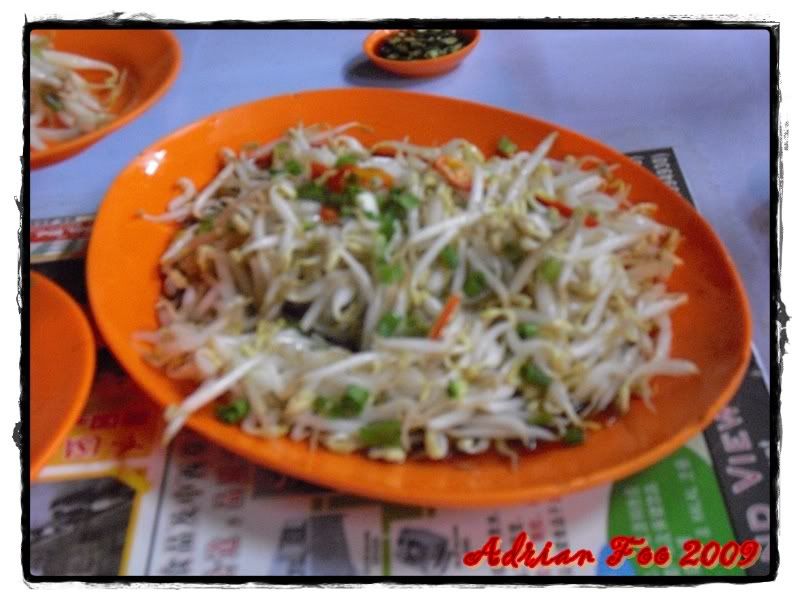 Bean sprout!
Chicken (in sweet soy sauce).
To be continued…