Well in Sabah, we do have a shop called Daiso in 1-Borneo (even available at The Curve, Mutiara Damansara). This shop sells everything made in Japan at a flat price of RM 5.00. As for Kampar, Perak, we also have RM 5.00 shop stall.
The difference,
| | | |
| --- | --- | --- |
| Name | Daiso Japan | N/A |
| Shop / Stall | Shop | Stall |
| Location | 1-Borneo & The Curve | Kampar, Night Market |
| Opening days | Everyday | Only on Wednesday and Saturday night |
| Product Quality | High Quality | Poor / Satisfactory |
| Product from | Japan | Most probably China |
| No. of items purchase with RM 5 | 1 only | 3 items |
I think that is all I can compare about. The moment I walked around Wednesday's Kampar Night Market in Kampar New Town,
"Sam Gin Umm Man Lei" (3 Items for RM 5.00, come in Cantonese)
"Tiga Barang Lima Ringgit"
It repeated all over and over again till the night where the stall closed. Yesterday, I went there with my housemate, Kim Seong. I bought 3 items from that stall for only RM 5.00.
Scissors (All the while I was depending on a small scissors for cutting).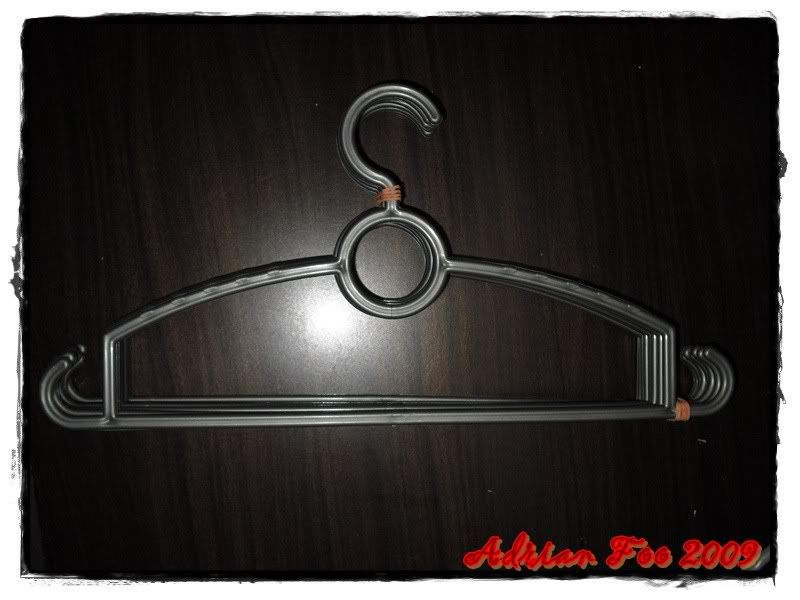 Smaller hanger to hand my underwear for drying (Don't laugh. Do you wear one too?).
And the best item of all,
Hanger placed onto the door.
Since my door was not fully utilized, I decided to get one of those things. As a result,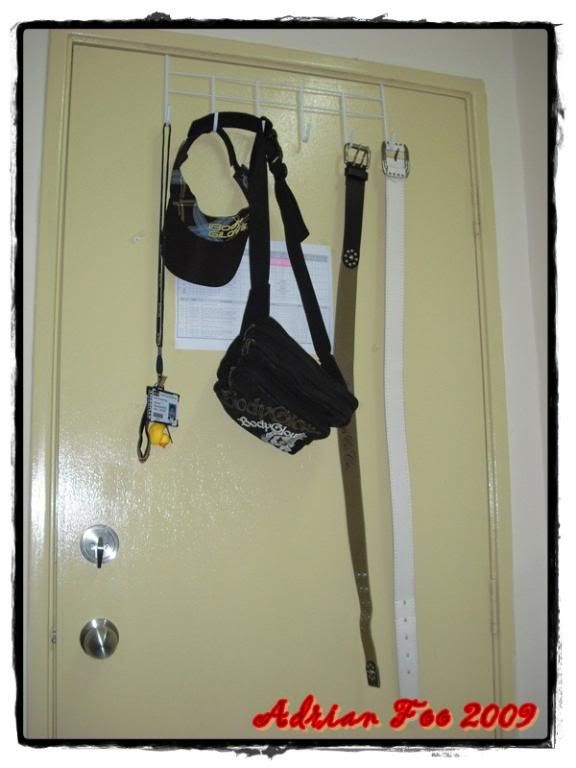 I used it to hang my belongings.
Next, I went to search for lubricant. I need it desperately because my bicycle chain was rusty and produced squeaking sound. Lucky for me that Kim Seong spotted this,
Singer Oil for RM 3.00 2.50.
Me (discussing with Kim Seong): Eh RM 3.00 oh…
SalesLady: I offer you RM 2.50.
Kim Seong: Harr..no more further discount? We are study haven't earn any $$ yet.
SalesLady: Yaloh student haven't get to earn money. But this is the best price I can offer after RM 3.00.
While I was paying and waited for my change,
Kim Seong: Even coins also hard to earn eh..
SalesLady: Hehehe yaloh..coins also very hard to earn..
Me: =.="
Appreciation and well maintenance towards my bicycle definitely my responsibility for this 3 years of studies in Kampar.