I hate Mondays and public holidays during weekdays. Yesterday I couldn't get to blog because I was exhausted. Monday totally blues my day. Sorry about that.
Remember this below signboard which I posted in my blog before?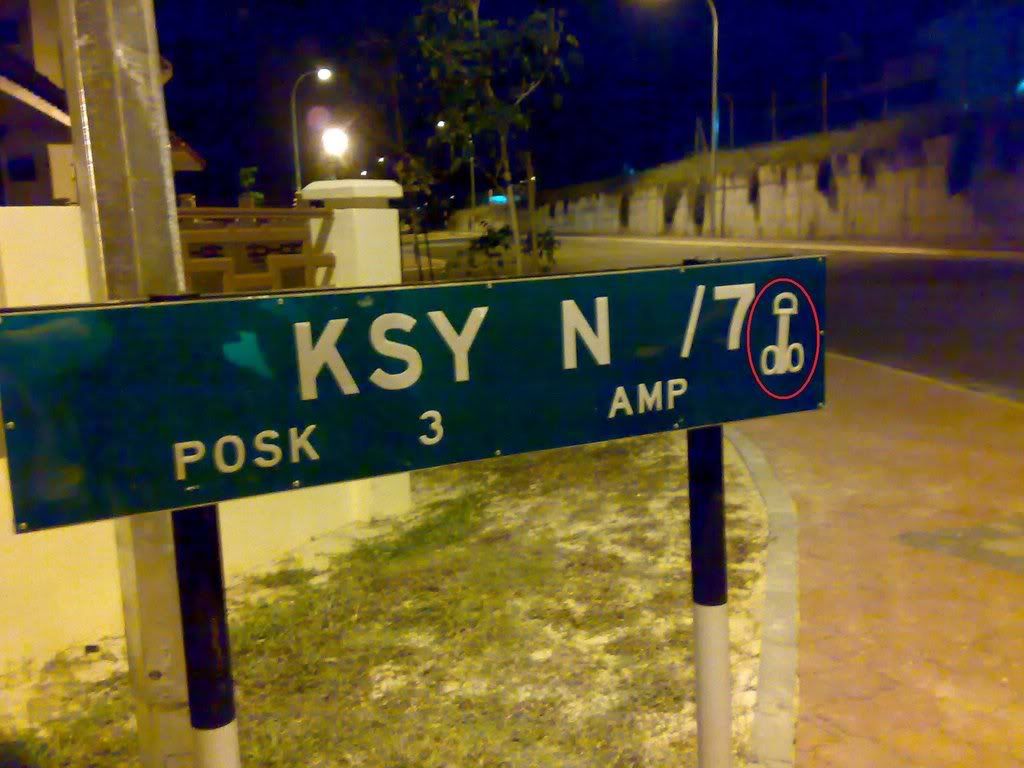 Last year? Can you recall it?
Since today was a public holiday (for Perak state only) in conjunction of with the Silver Jubilee of the Reign of His Royal Highness The Sultan of Perak Darul Ridzuan, Sultan Azlan Muhibbuddin Shah ibni Al-Marhum Sultan Yussuf Izzuddin Shah Ghafarullahu-lah, I went out to buy newspaper and had breakfast.
I came across that signboard again.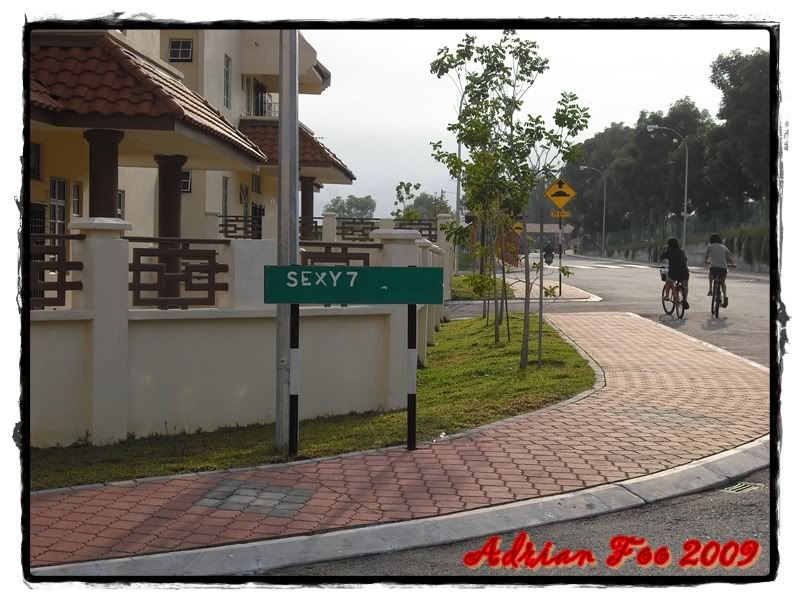 It turned out to be Sexy 7 Street.
My goodness! No action taken against it. It was being vandalized until the street had a "nice" name. Am I the only one to know such thing happened?
Anyway, The Star newspaper tended to be not worth to purchase. It was not as thick as before. I normally flipped the papers rather than reading each news one by one. Unless there was an interesting news, I read it. News, articles or even advertisements like…
Shocking news!
Poor girl that cried upon the bus driver's death.
Wow! So cheap!
BUT not available in McD airports.
I wonder whether MAS or AirAsia having cheap airfare.
Moses Chan as if was being forced to pose for a picture.
I nearly vomit out blood while having The Tarik for breakfast.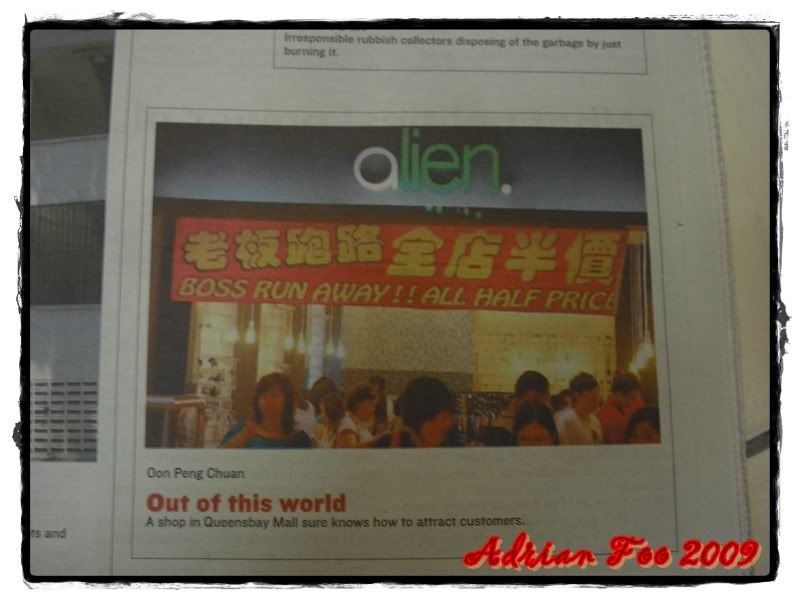 Boss not paying shop rental?
In the afternoon, Kim Seong called up Chin Seng and Chi Hwe for Pendidikan Moral group assignment purpose. Only Chin Seng turned up. So, we discussed our assignment, chat (kaypoh) and etc. And my itchy hands and legs made me wanna have a ride on Chin Seng's motorbike.
Me: Can I try to ride your bike?
Chin Seng: You?
Me: Hehehe…please…
Chin Seng: The key was on the table. Take it.
Once I inserted the key, and I turned to the right to start his bike.
Me: Why I turned to the fullest and it doesn't start?
Chin Seng: You think this is a car kah? You need to kick start.
Me: I thought I've seen some bikes don't need to do so?
After successfully started his bike,
Chin Seng: Step the pedal to shift to Gear 2.
Me: Harr..not Gear 1 first meh?
Chin Seng: Gear 1 too powerful. I'm worried you throttle too much until the front wheel rise up.
Me: Ooo…
And there I go. I throttle it bit by bit. I could feel the fun. My adrenaline rush rising. I tried to throttle a bit more. But when it came to slow down, I pressed the brakes softly. If not, my whole ass would be off from the seats.
And that was my first time riding a motorbike (without helmet) around my neighbourhood in Kampar. I in love with it. Sorry, I forgotten to take picture of myself riding a motorbike for the first time ever.
Lastly, "dengan rasa bangganya" I would like to wish Kah Keong, Happy Birthday to you! I thought you went to Genting Highland for casino today. Hahaha…