I was having my practical for UCEC 1074 – Digital Circuits & Systems in E 211A this afternoon. It was not a practical period indeed. Just a 3 hours Q&A and discussions on assignments with lecturer. But then, when I entered the computer lab, I chose this seat…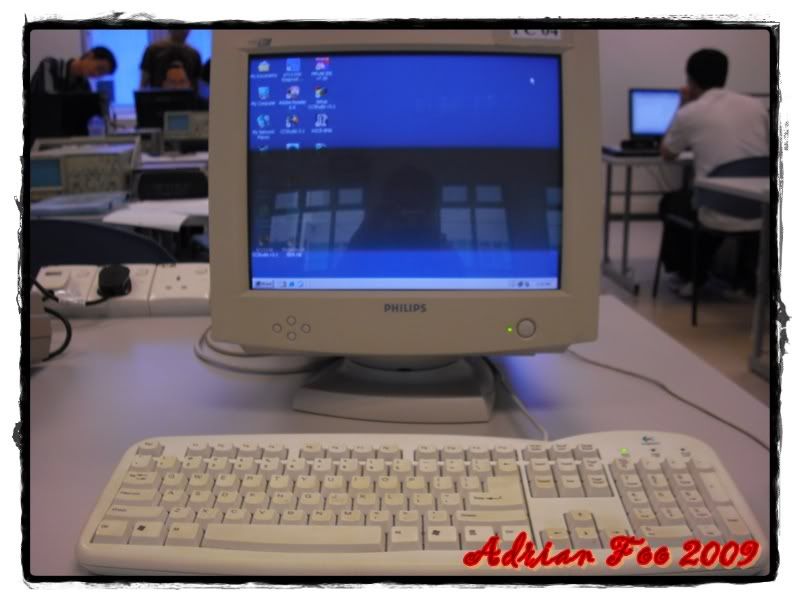 Erm quite old fashion computer.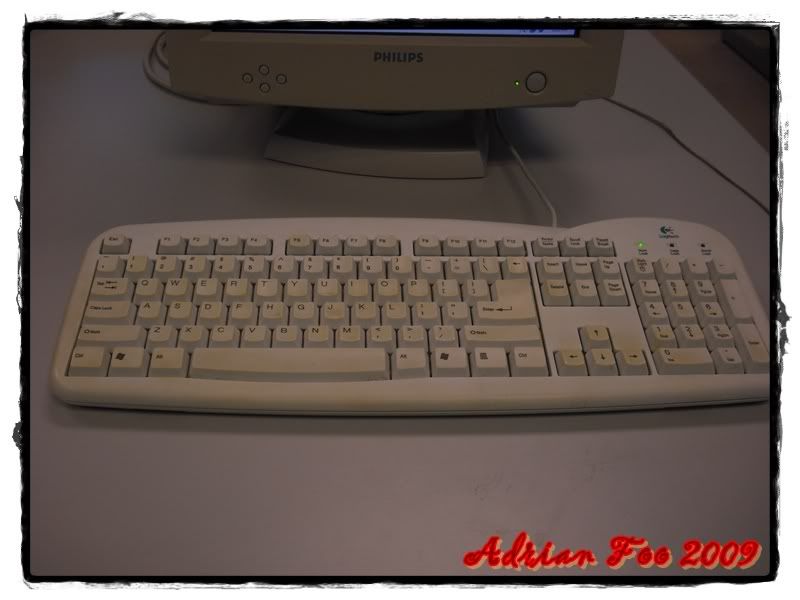 Yellowish buttons of Logitech keyboard.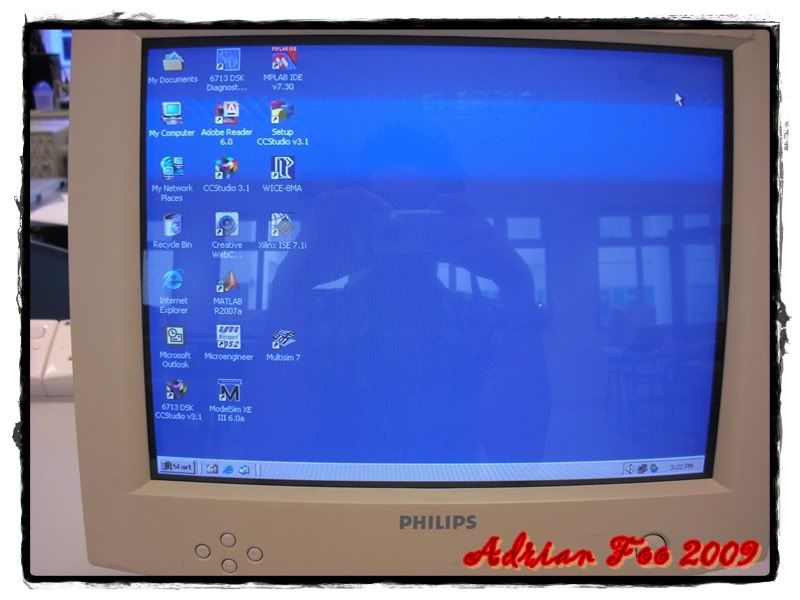 Windows 2000 Professional?
Such computer to me, made me moodless in doing my assignments. I hate something old and I prefer the new ones. So I switched to another computer like this…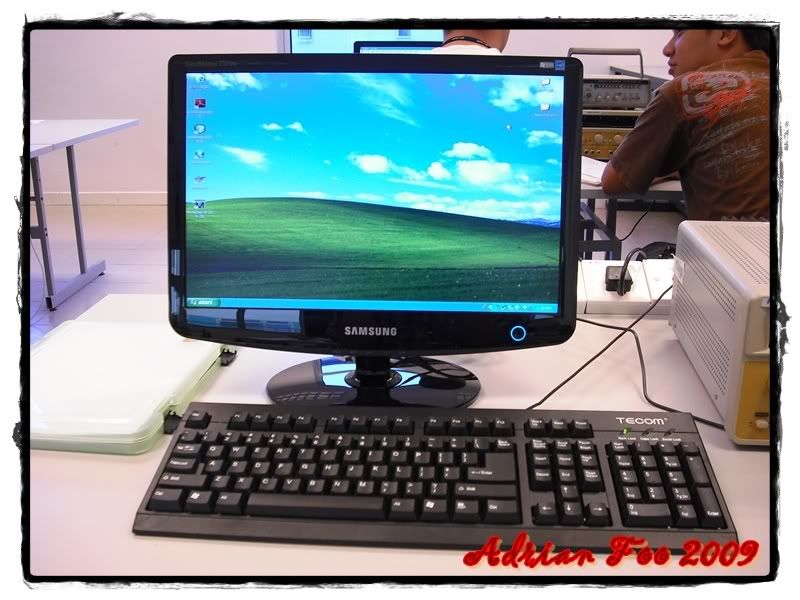 Wah! Samsung LCD monitor but cheap keyboard.
Where is the USB port (Sorry for blur picture)?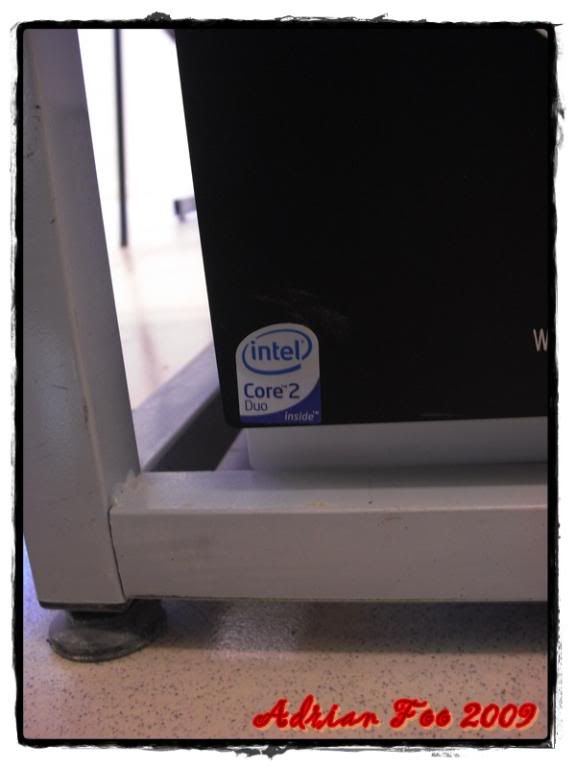 The so-called latest processor for desktop (I love it a lot).
DVD-writer by Samsung.
Wow! It was a DVD-RAM.
Most computers in UTAR were installed with Genuine Windows.
I inspect the specification of the PC by using temporary software stored inside my thumbdrive.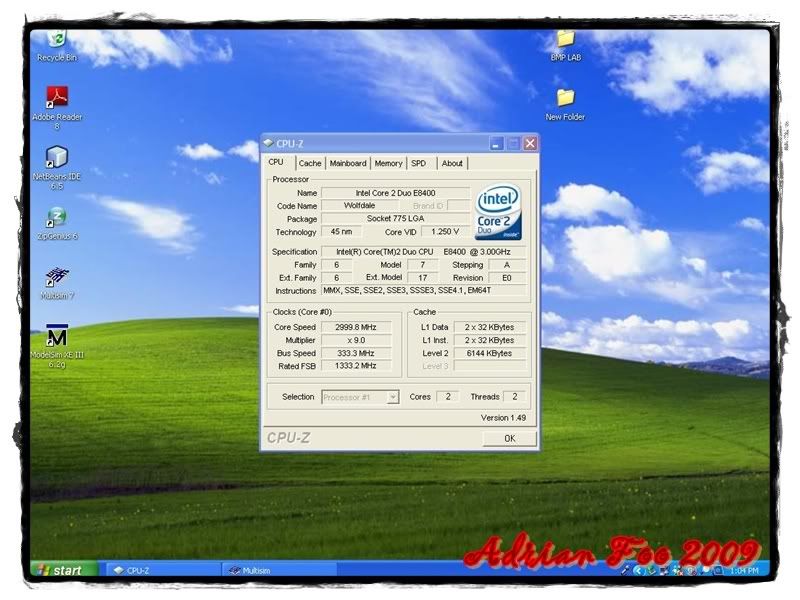 Intel(R) Core (TM) 2 Duo E8400, 3.00 GHz!
4GB DDR II RAM!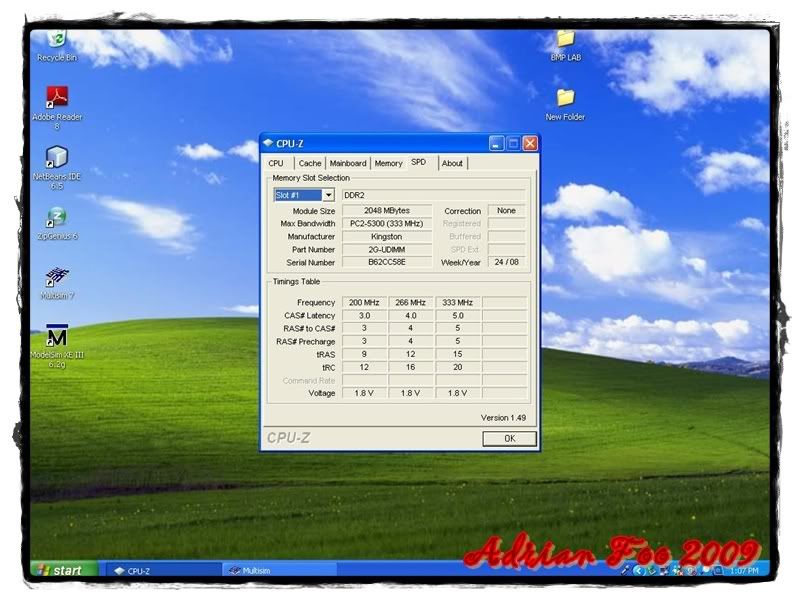 Slot 1 equipped with Kingston 2GB RAM.
Slot 2 as well.
The question was why there was not even a single USB port in front of the CPU? Until I got to plug in my thumbdrive at the back of the CPU with 6 USB ports.
Then Kah Keong demonstrated me this…
Celaka! I didn't see the eject button because it was so dark.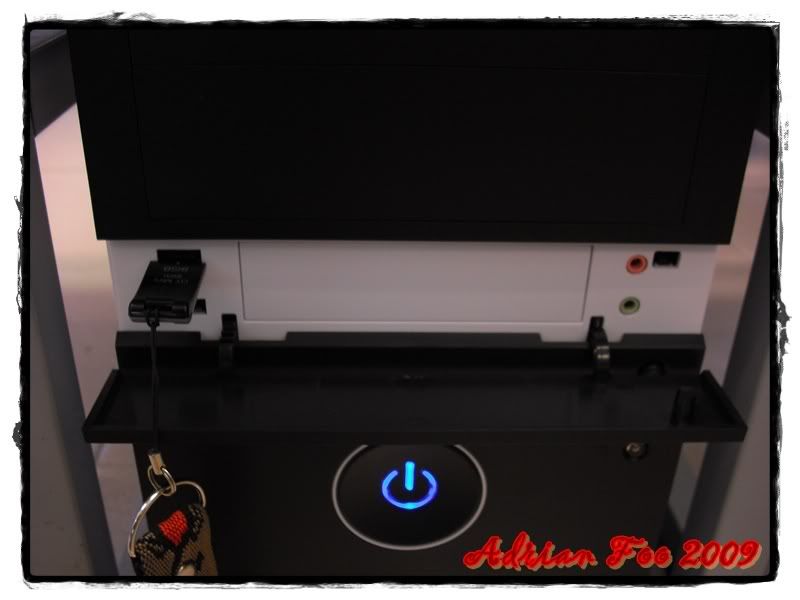 Finally my Mini Slim thumbdrive plugged in front.
Somehow, my thumbdrive was being attack by Trojan virus. That "kononnya" good computer I used, doesn't have any anti-virus application. :-(
~*~*~*~*~*~*~*~*~*~*~*~*~*~*~*~*~*~*~*~*~
Thank God that finally my custom-made contact lenses arrived in Kampar, Perak. It took me 2 weeks to wait for that 7 pairs of contact lenses.
Custom-made contact lenses meaning to say not colour lenses. Just that both of my eyes were "diagnosed" with astigmatism and it caused few days for a factory to produce to correct reading for my lenses. That made my contact lenses quite costly.