After having lunch with my usual housemates, I went to buy morning paper, The Stars. What caught my attention was the shop next to it in Kampar, Perak.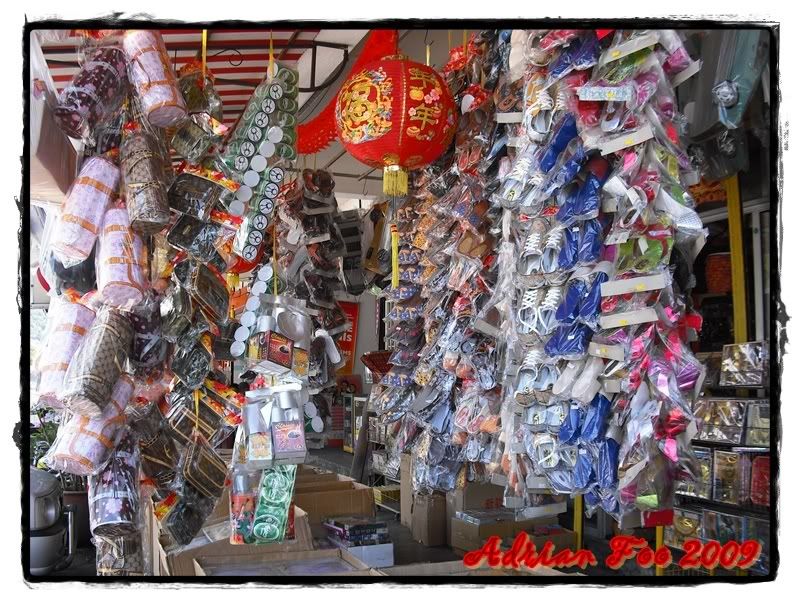 It reminded me of Qing Ming Festival (Chinese's All Soul's Day) is drawing near.
I was so fascinated by those kinds of stuffs. Except for the "Hell's Bank Note". All these offering made for ancestors nowadays looked more "funny" to me.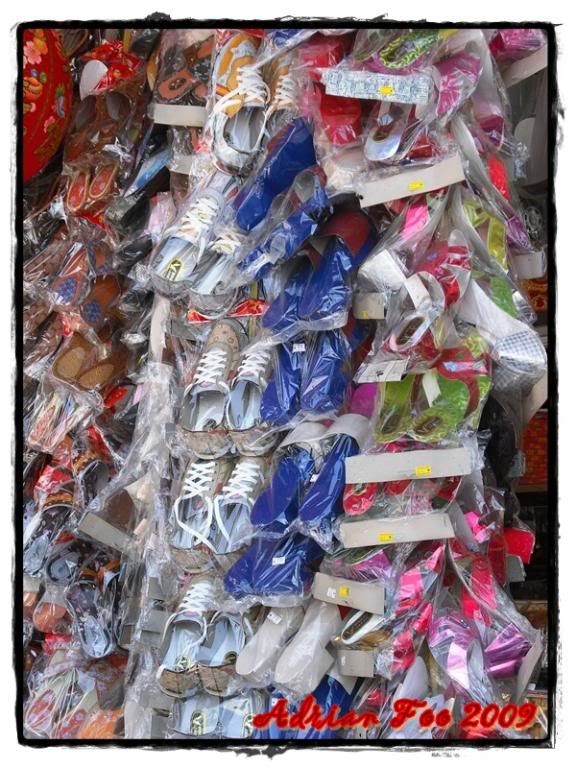 Footwear ranging from Sandals to Shoes, "Klick-Klock" to Heels.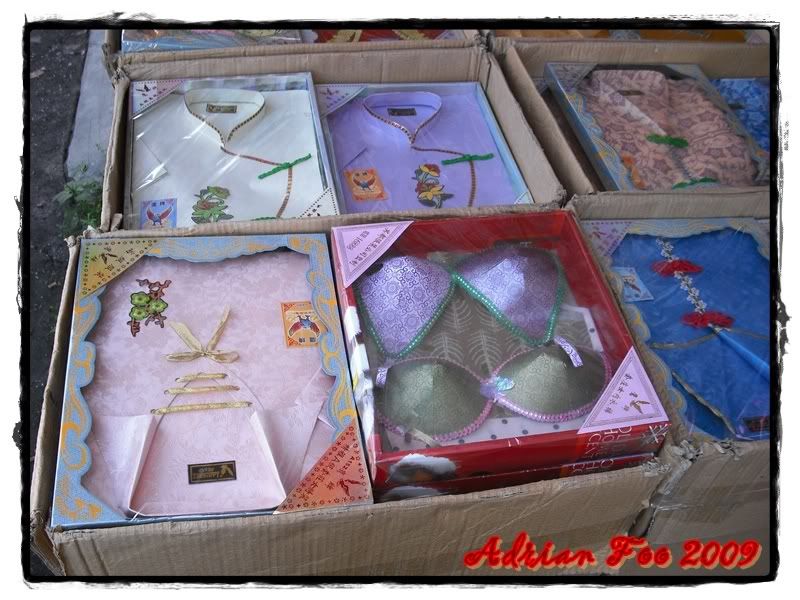 From "Cheong Sam" to…."Thai-Sam" (Bra)?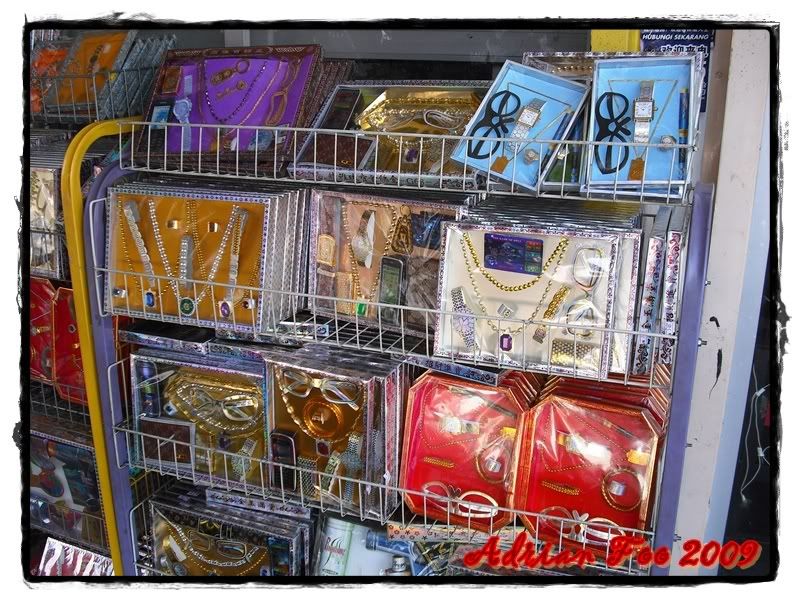 Fashion accessories and Blink blinks.
Lydia Sum's spectacles?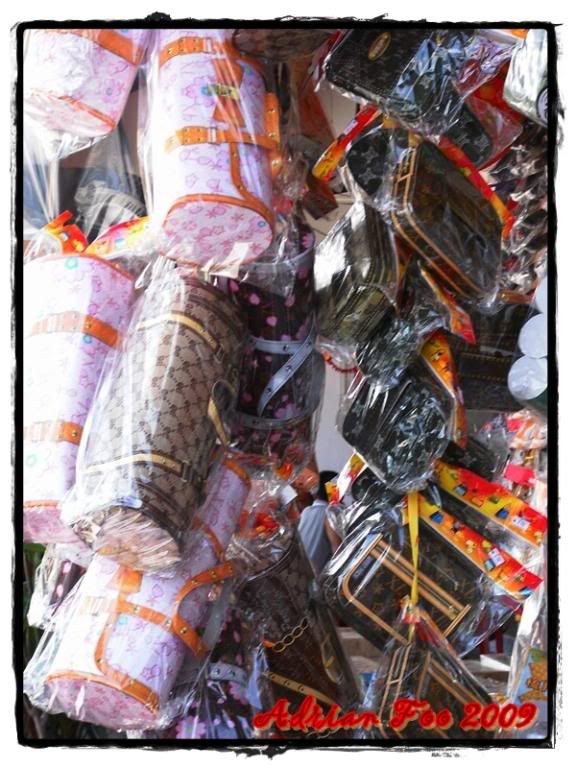 Handbags.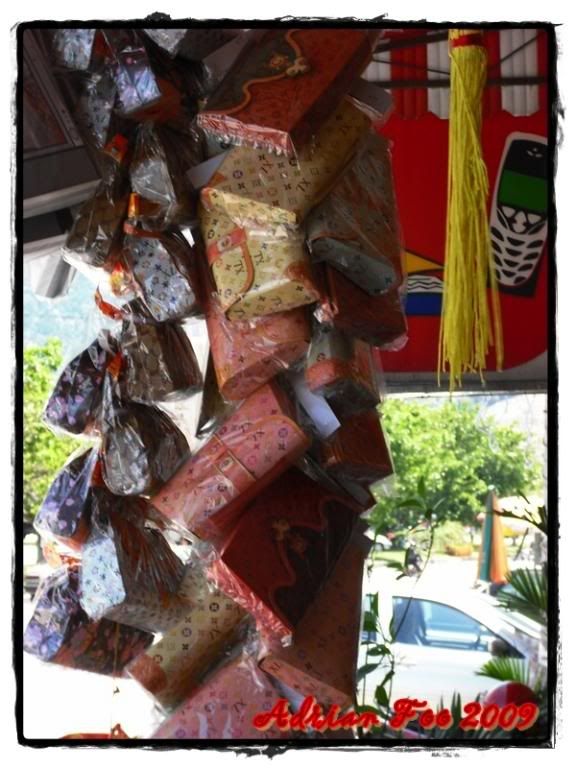 Of assorted styles and colours.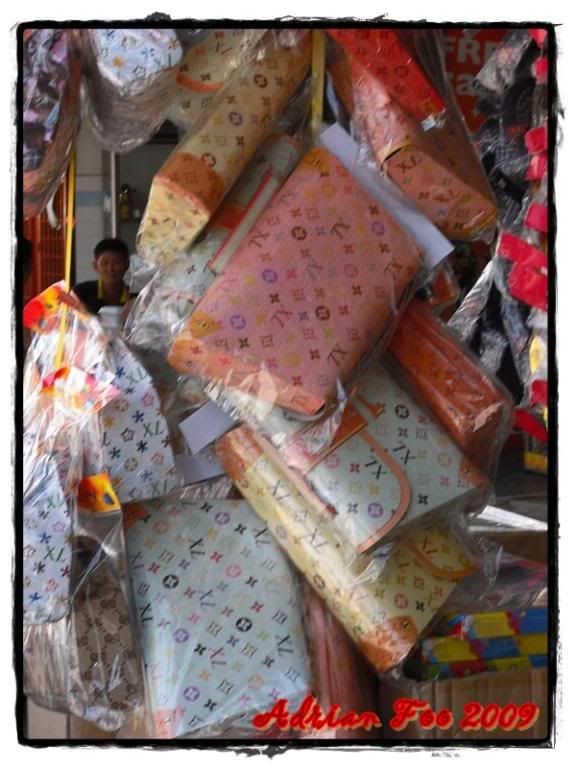 Louis Vuitton. I wonder why Gucci and Channel bags not available.
Morning coffee and biscuits. And Carlsberg as well.
Mercedes E-Class that included a driver and "cool" sound systems at the rear.
Actually the shop owner was inside the shop. But all these paper made items displayed outside. So, I took the advantage snapping pictures of those items without his/her notice.
Though my religion was Christian, I have to remind myself that I'm a non-Bumiputera Chinese. But I'm not practicing such ritual whereby I need to give offerings to my ancestors. My father only perform it like once in a blue moon. Hahahaha….