Before that,
I've got a lousy haircut in Kampar.
13 March 2009 (Friday)
I don't care whether it was a good day or not for Friday the 13th. I just wanted to have a small advance birthday celebration with my usual housemates that I used to join them for lunch and dinner.
Time: 6.30 p.m.
Venue: Grand Kampar Café, Grand Kampar Hotel.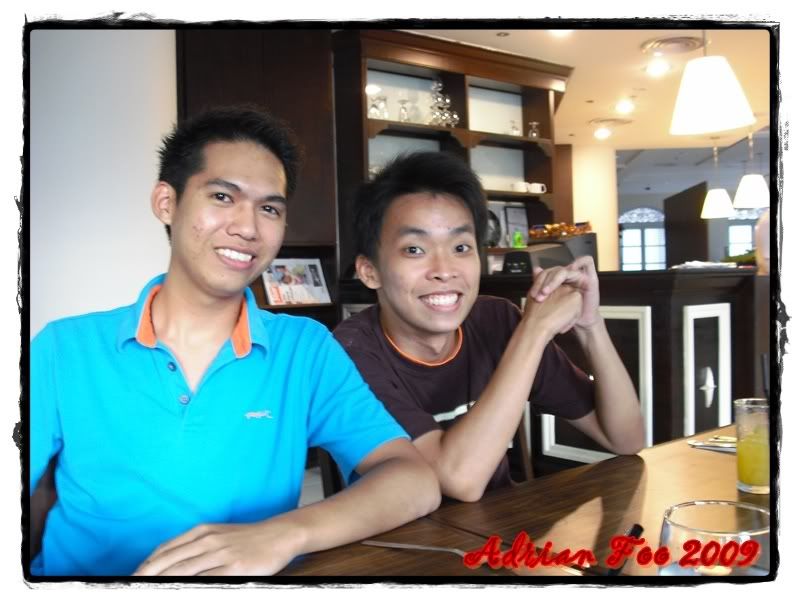 Me and Kim Seong (Malacca).
Mattew Cheah (Penang), Me & Hong Leong (Kedah).
I ordered:
Iced Lemon Tea.
Cream of Mushroom Soup.
Mixed Grill.
Ended up: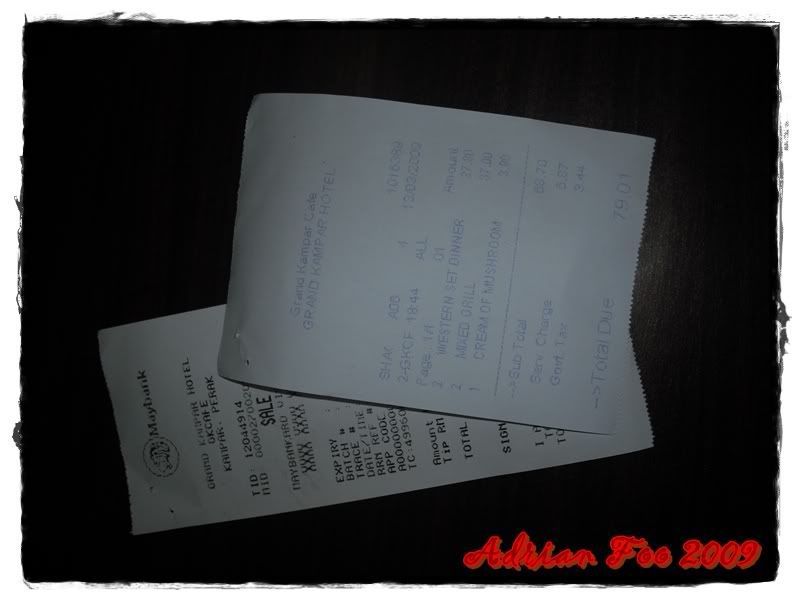 14 March 2009 (Saturday)
As planned the day before, 4 of my course mates and I went to Ipoh. The reason for going to Ipoh:
Chu Yik wanted to buy a desktop.

Kah Keong wanted to buy ear plug.

Mike shorts?

Kim Seong wanted to buy an umbrella.

I wanted to buy PC multimedia speakers.
We made our way there by bus @ 1.30p.m. This was the first time taking local bus (I'm a spoilt kid). It was so hot because of the scorching sun.
Kampar New Town -> Kampar Old Town -> Ipoh Medan Kidd -> Jusco Kinta City.
That route cost me RM 7.30 and I thought the bus was taking the North-South Highway route to Ipoh. But it turned out to be using the trunk road to Ipoh which was quite time consuming.
Cam-whoring inside the bus: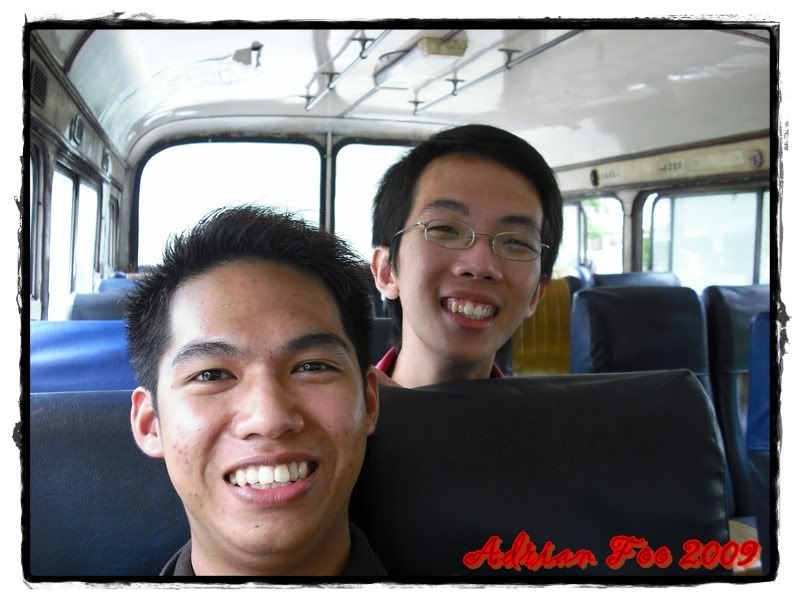 Me and Kah Keong (Penang).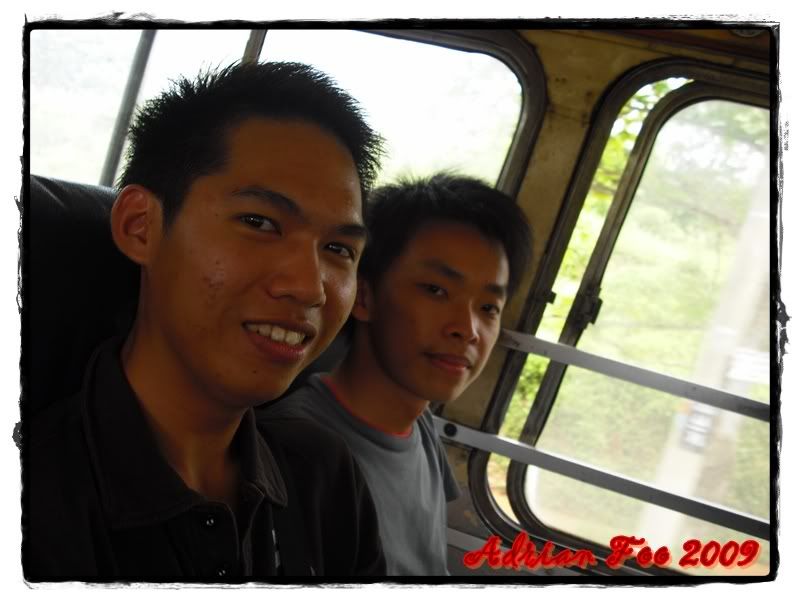 Me and Kim Seong (Malacca).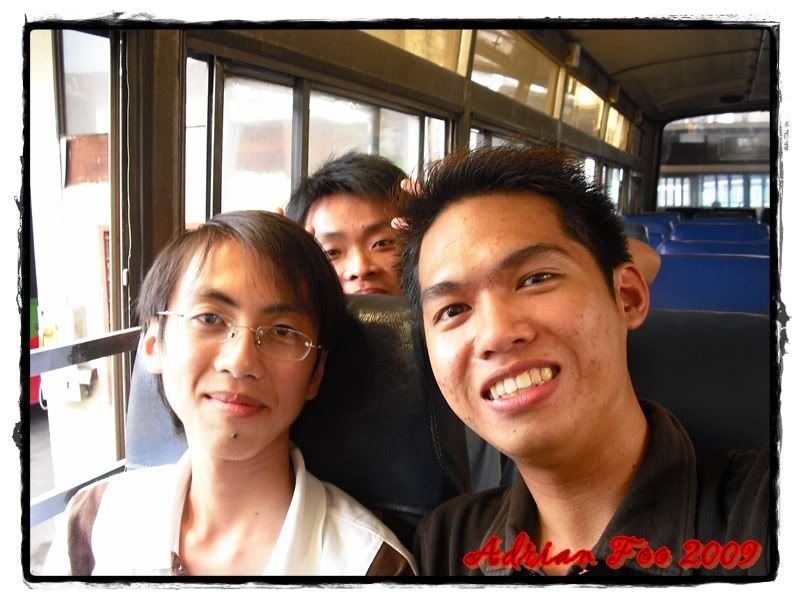 Me and Chu Yik (Sarawak).
Condition of the bus I took and the scene around the bus terminal: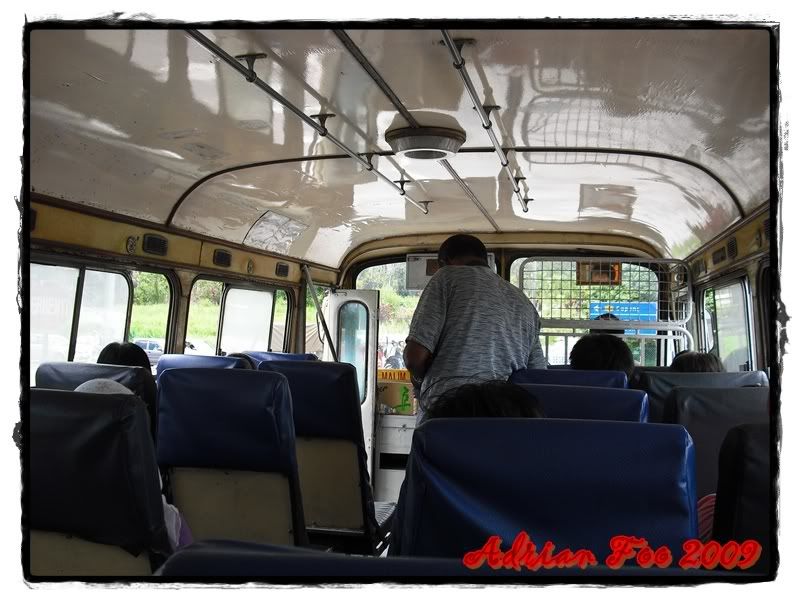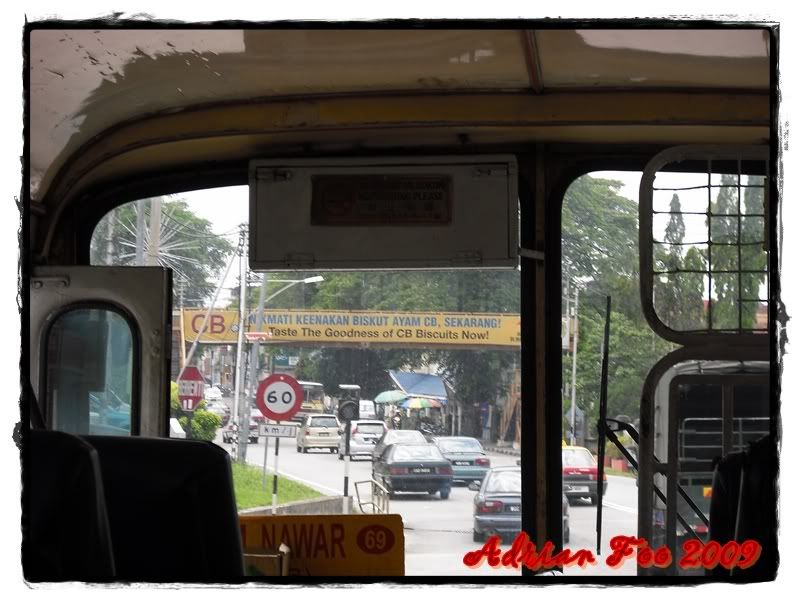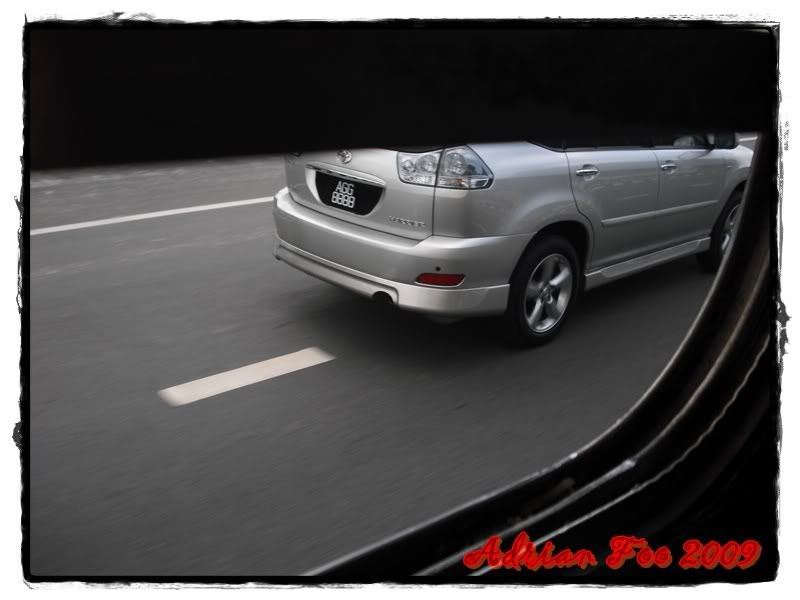 Wah! Prosperity plate number.
Arrived Jusco Kinta City by 3.45 p.m. We walked to PC Depot (computer shop) which between walking distance I assumed.
After all of us satisfied with our purchases,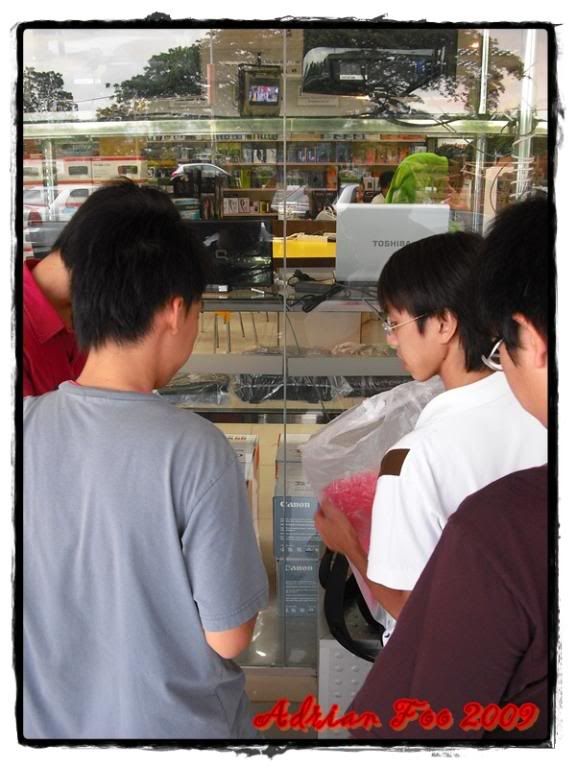 Packing Chu Yik's new toys from a big gigantic plastic bag into backpack.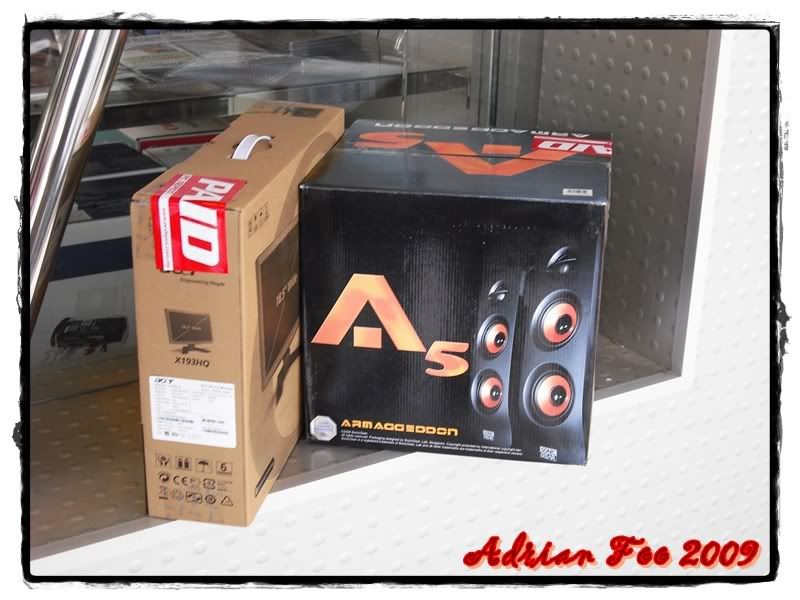 Except for these toys which required hand carry.
Kah Keong displaying Chu Yik's motherboard.
Inside Chu Yik's backpack.
My RM 215 toy. Worth to carry back to Kampar.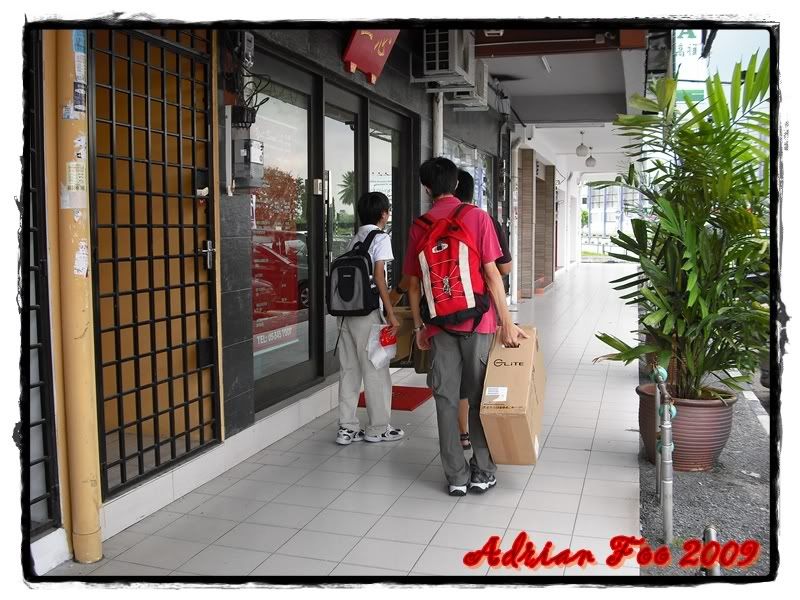 Off we return to Jusco.
Upon returning to Jusco, I found a trolley. And we decided to place all of our newly bought toys in it.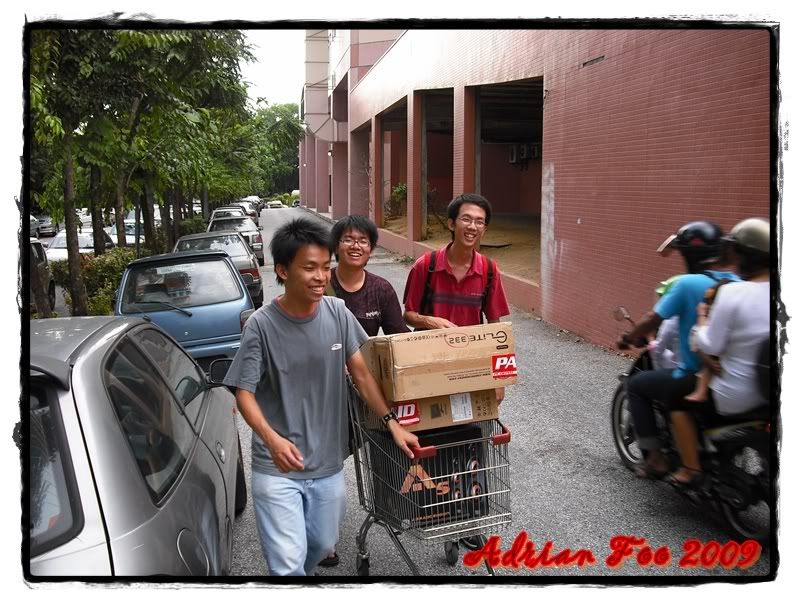 Mike (Kedah/Kelantan) pushing the trolley.
I went camwhore.
I went shopping alone in Jusco while the rest taking good care of our toys. Unfortunately nothing suites me in Jusco. Padini, Crocs, Giordano, Soda, and etc. doesn't fulfill my taste.
By 5.30 p.m. we took taxi back to Kampar which cost us RM 65. It was worth to take a taxi because we got heavy items and yet much faster compare taking public bus .
Back to Kampar by 6.45 p.m., and introducing my new toy:
Sonic Gear Armaggeddon A5 for RM 215 (Credits to Kah Keong and Mike).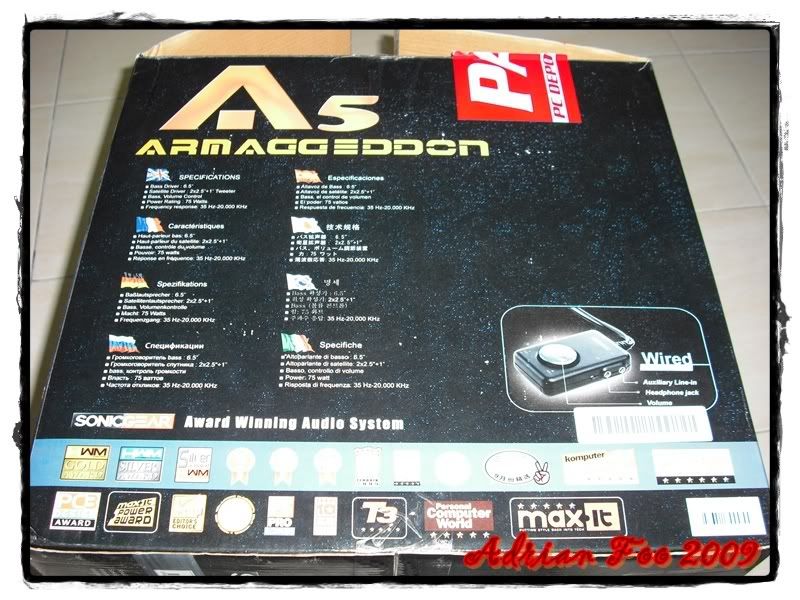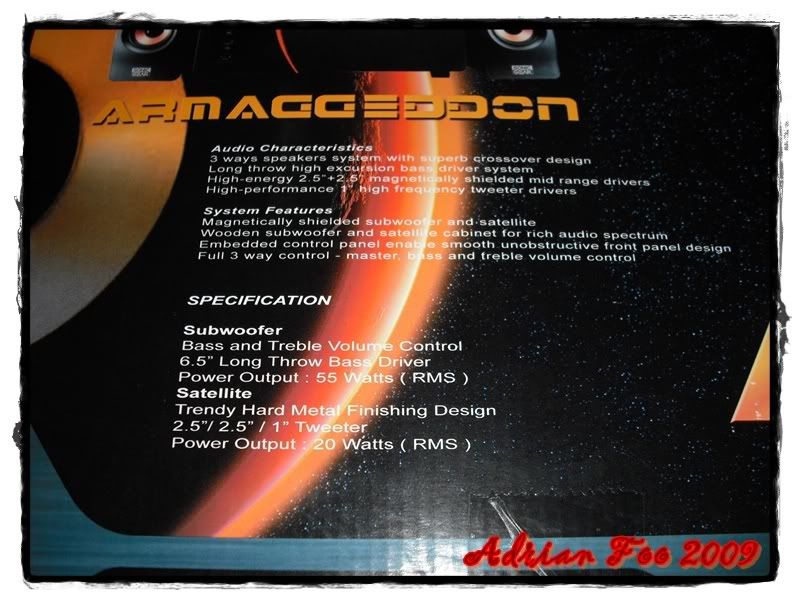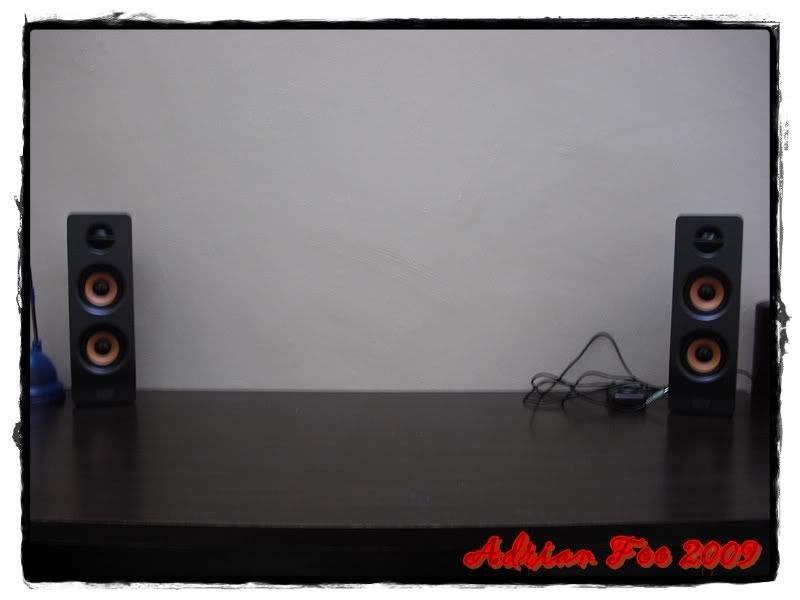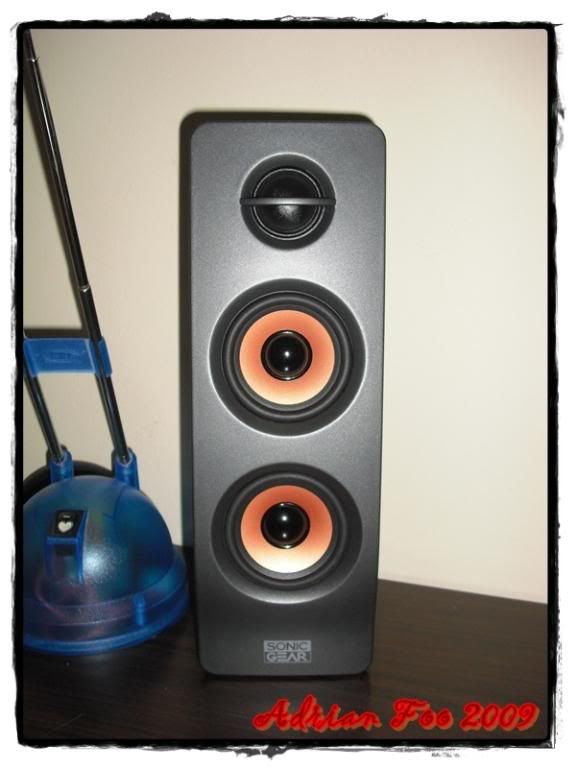 There goes my speakers Speakoes!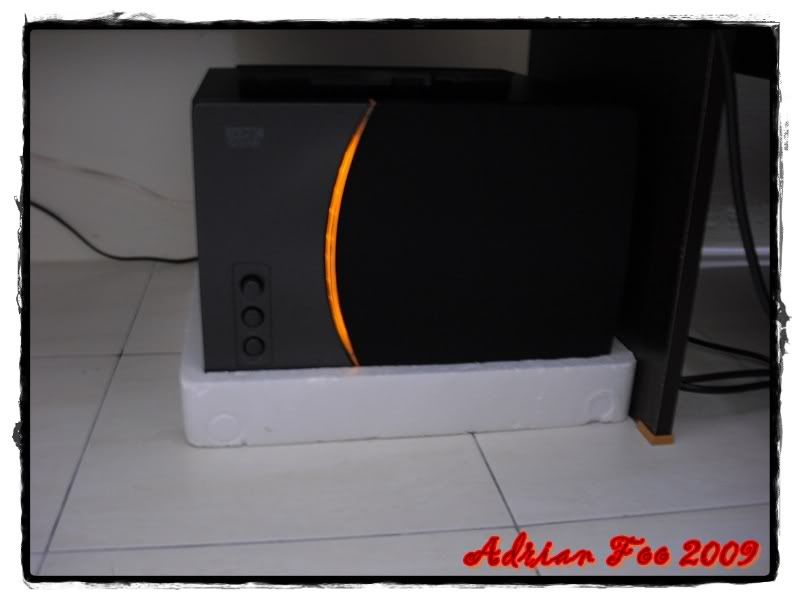 My woofer Woofy!
Overall I really in love with my toys. I considered it as my birthday gift. Thanks to Kah Keong and Mike for your recommendation!
Lastly,
Bus ticket as "kenangan"