Instead of spending less time studying UCCS 1023 – Data Structures & Algorithms but spending the most time facing my computer, I logged onto my UTAR's portal. I didn't even end my first year semester 2, UTAR has already issued me a student bill for Year 2 Semester 1.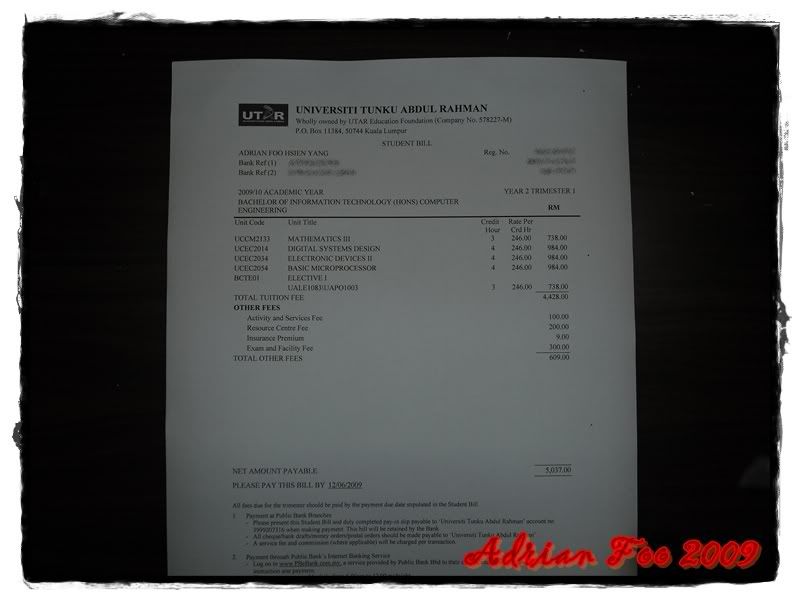 I printed it out.
There goes my subjects and the cost of it which I'm going to take next semester.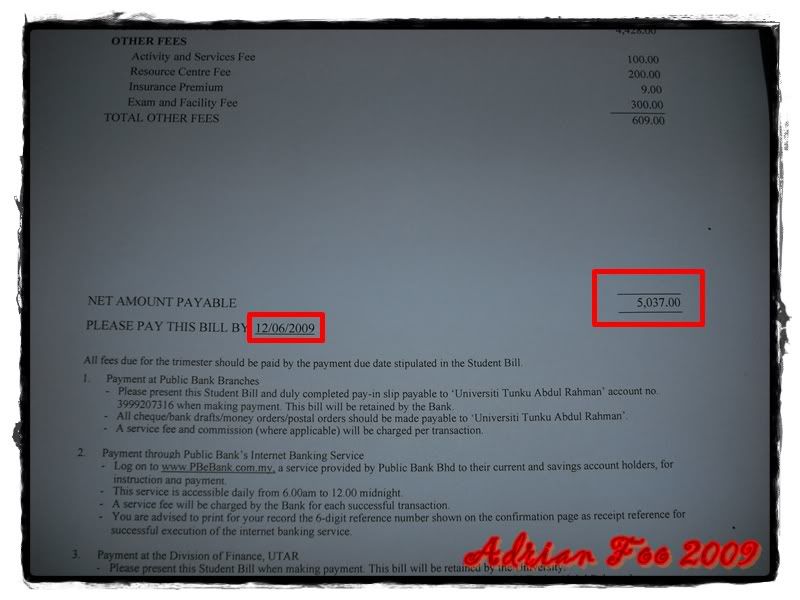 Oh My Goodness! RM 5k by 12 June 2009?
I have to pay additional RM 609.00 once in a year. And I deserved:
One of your staff's bloody broken English.

The canteen that always "Bao Pang".

Library which never provide information-able books to me.

Every lecture room always dirty.

My thumbdrive always being infected by virus because of your computers

Etc.
So in summary,
Year 1 Semester 1: RM 4753.00
Year 1 Semester 2: RM 3444.00
Year 2 Semester 1: RM 5037.00
Year 2 Semester 2: ???
Year 3 Semester 1: ???
Year 3 Semester 2: ???