In Peninsular Malaysia, I don't deserve such two days of public holidays, Harvest Festival though I'm a Sabahan. So, it doesn't affect my first day of Year 2 Semester 2 which falls on this coming Monday.
Finally I managed to download this soundtrack…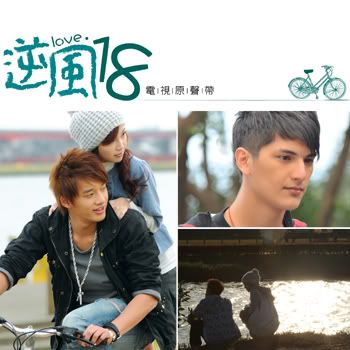 逆风18
01. That year, 18-year-old
02. 暖流(主題曲)- CHIN / 鐘欣怡/ 陳澤耀
03. 厚臉皮(插曲)- 陳澤耀/ 郭曉東
04. 降落
05. 九份的年少輕狂
06. 你白目
07. 彈指間的心事
08. 對不起,只能祝福你
09. 迷亂
10. 那封情書- 李志清
11. Joshua抯Theme
12. 我的厚臉皮(阿哲版)
13. 河堤上的友情
14. 我會想念你
15. 逆風(插曲)
16. 回暖
17. 告別冬季
So many "menjiwangkan" songs inside this album. I loved it so much! It was my first time watching a Taiwanese drama from the first episodes to the end. I do have the hard time to understand their Mandarin and Hokkien as well.