WARNING: HUGE LOAD OF PICTURES AHEAD. SOME OF THEM WERE NOT RESIZED, PROCEED ON OWN RISK.
I boarded KTM down to KL at 9.30 a.m. on 22 May 2009 from Kampar, Perak. Upon arrival (11.45 a.m.), I contacted Sophia who was in Suria KLCC with Kah Yee.
Me: So now, I take LRT to Asia Jaya whereby Alvin will be waiting for me there?
Sophia: Yes. I think it cost you RM 2.00.
Me: Rapid KL?
Sophia: Yah.
All the while travelling around KL, I rarely take public transport. This time, I managed to take LRT alone. LRT ride was like roller coaster. Though it was moving quite slow, there were few squeaking sounds that make you having a roller coaster ride (What do you expect so much from a public transport?). Arrived Asia Jaya finally after few stations. I made my way to the exit. I was about to call Alvin but…
Alvin: Adrian!
Adrian: *Surprised* Ui…
Alvin: Hahaha…
After putting down my bag of clothings, both of us made our way to Suria KLCC by LRT. Since Chinese New Year, we finally met each other. Not to forget Ah Hoi and Sze Lu (both of them were same tuition as me before) who joined us as well. All of us went for lunch at…
Nando's
Ah Hoi, Sze Lu, Me (the darkest complexion of all, I think), Sophia, Alvin and Kah Yee.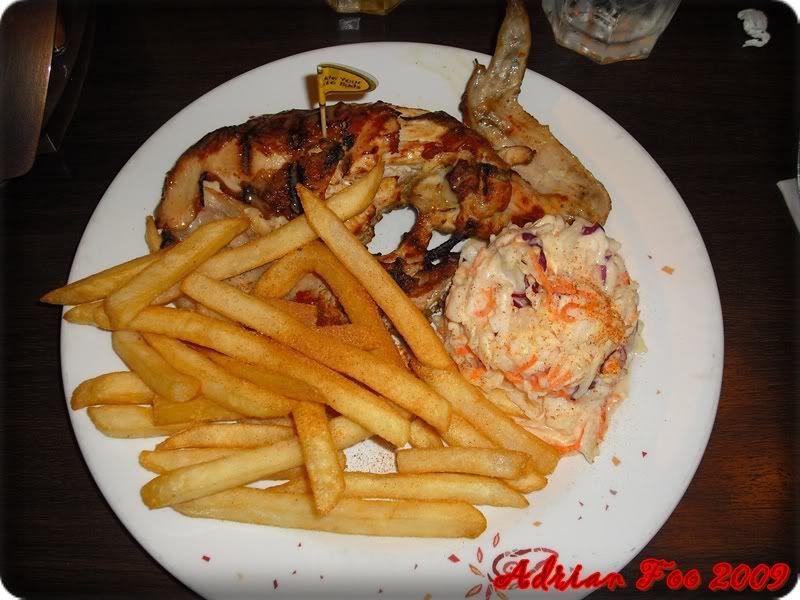 I ordered 1/4 Chicked with two sidelines, Peri Chips and Coleslaw (RM 14.50).
After that fulfilling meal, Alvin, Ah Hoi and I went to a bookshop called…
Kinokuniya.
While Alvin and Ah Hoi browsing around for books, me on the other hand (I'm not a bookworm) went to capture some views from that bookshop windows…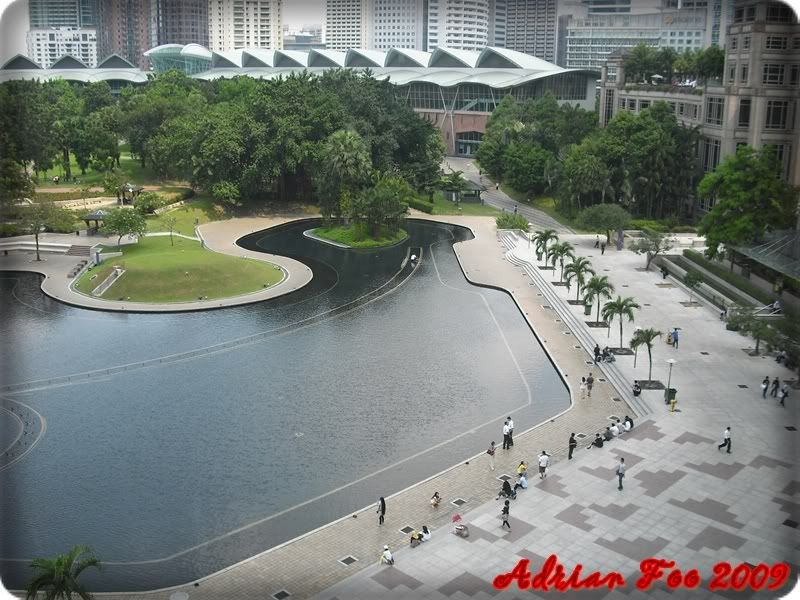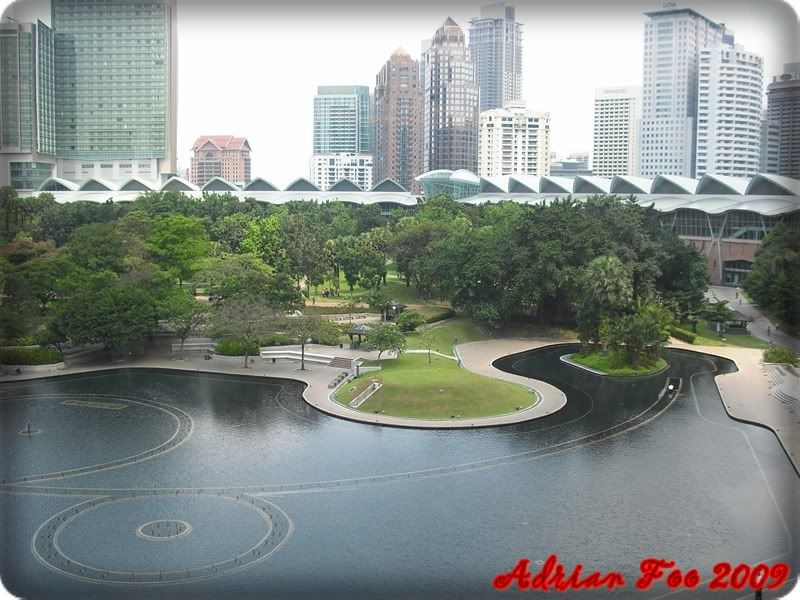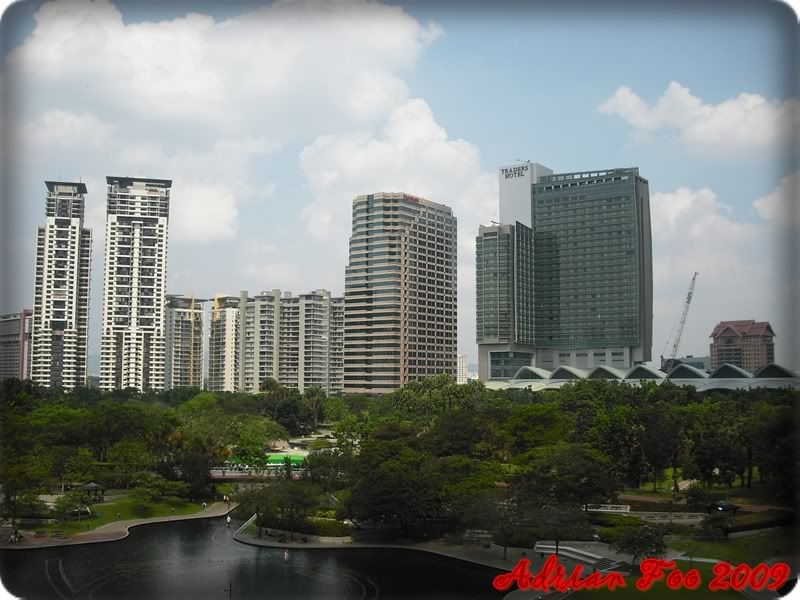 I even captured scenes inside Suria KLCC…
We moved on to our next shopping centre, Pavilion. Before that, some say when you didn't take a picture of Petronas Twin Tower, you're considered not travelling in KL. So…
So high and yet so hard to snap.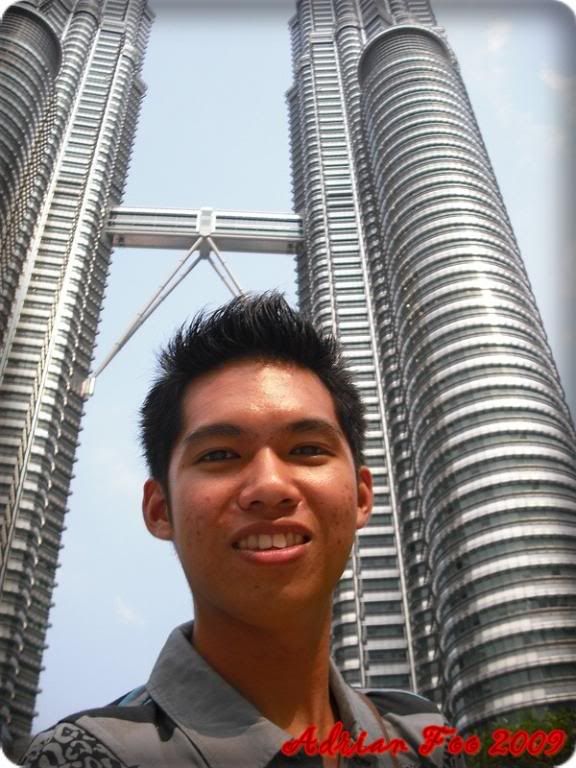 Camwhore myself. But unable to snap with the pinnacle.
Another camwhore shot.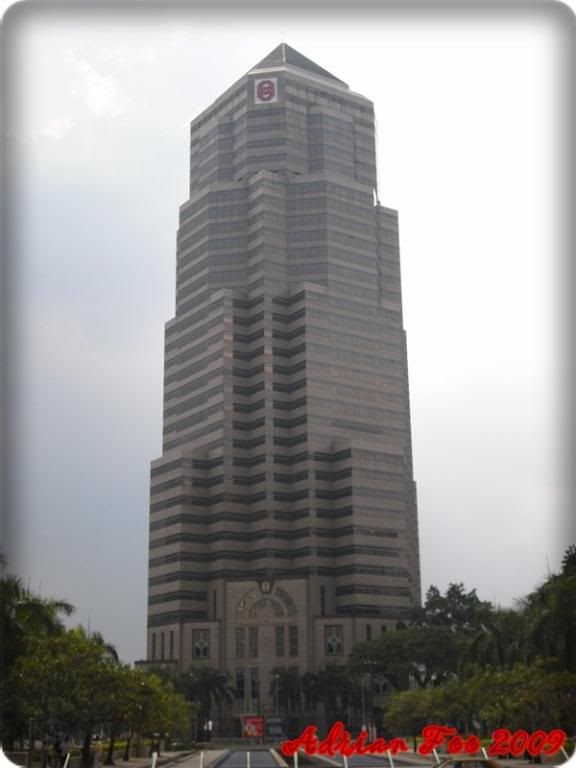 Public Bank building opposite the twin tower.
Another building.
"Where's my mummy?"
We walked over to Pavilion instead of taking the cab. It was quite cloudy but the humidity was so high. Sweating and tired of walking.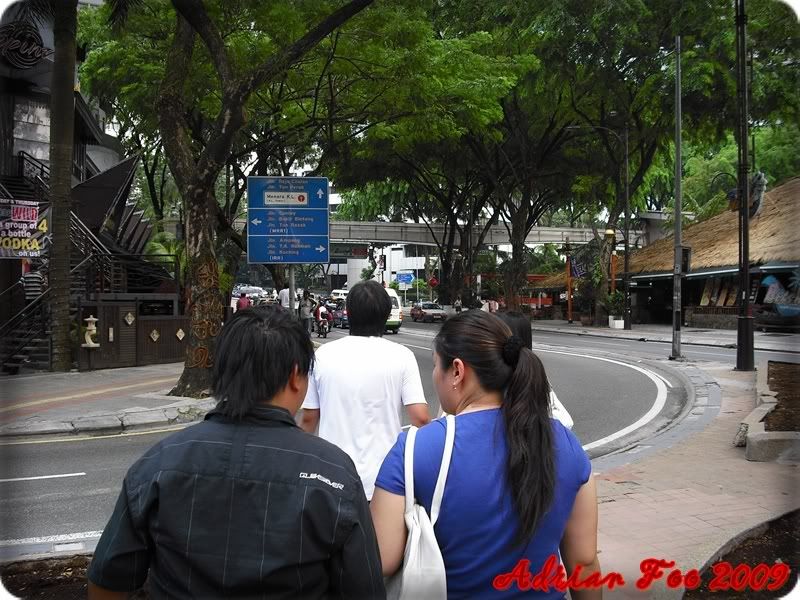 Following the leader.
KL Tower.
We have reached Pavilion. We decided to watch movie at GSC Pavilion KL to get ourselves a rest. We watched Night at the Museum 2: Battle of the Smithsonian.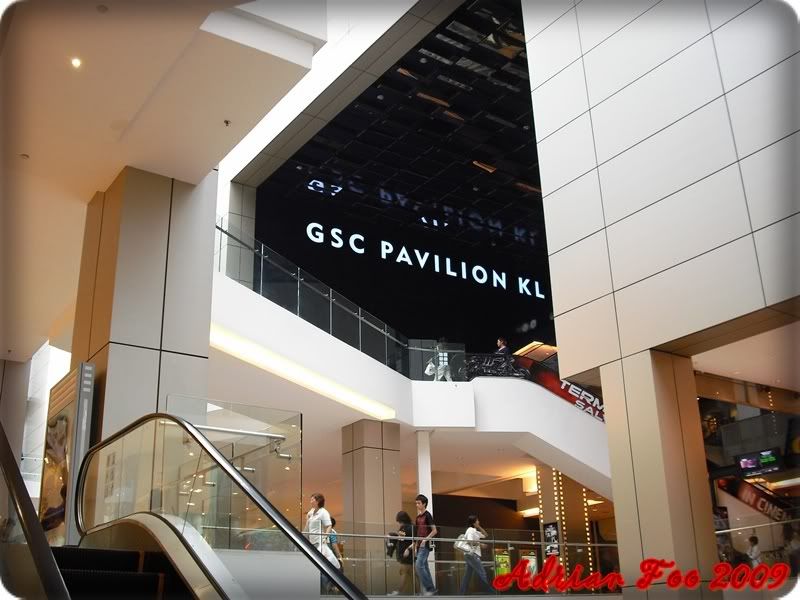 I rated it 3/5 stars for that movie. But the comfort for this GSC cinema 4/5 stars. A bit way too comfortable compared to my hometown's cinemas.
It was evening by the time we finished watching the movie. Ah Hoi and Sze Lu walked on their on. The rest on the other hand walked around Pavilion.
How I wish someday I can afford to buy those branded clothes.
We found this car displayed at the main entrance of Pavilion…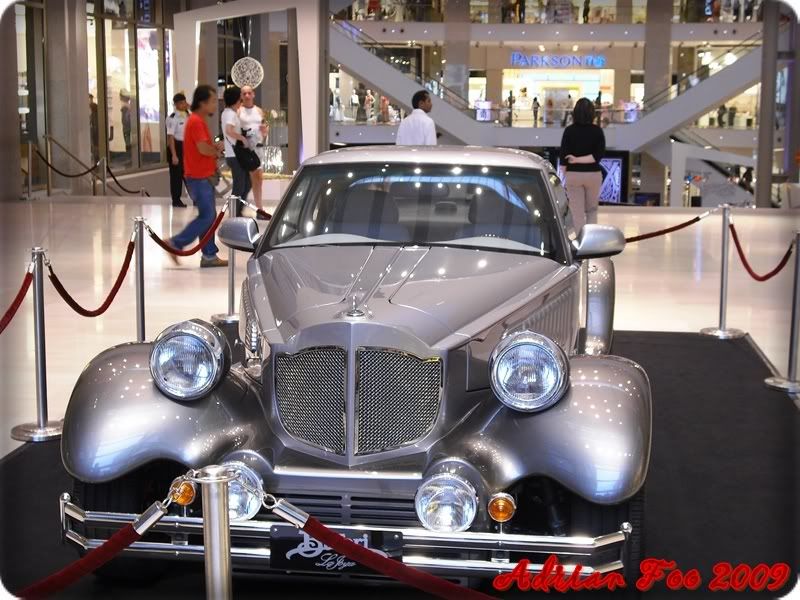 Finally, my moment has arrived. Four of us, Alvin, Sophia, Kah Yee and me had dinner in…
T.G.I. Friday's (Thank God It's Friday?).
The menu book.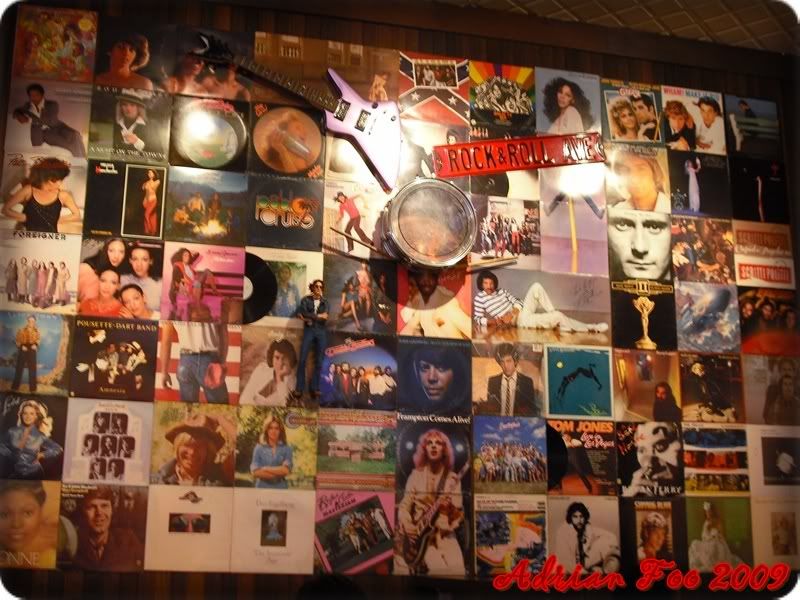 Love the interior of this restaurant and bar.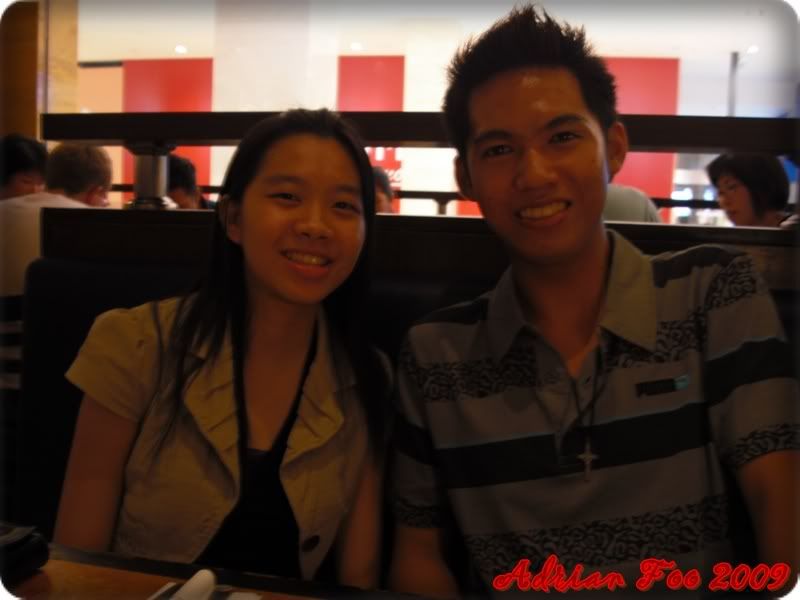 Kah Yee and Me.
My Mango-Berry Margarita (RM 25.90).
Kah Yee: Wah! I didn't know they served in such a big glass.
Me: Yaloh. I thought such drink served in a small glass.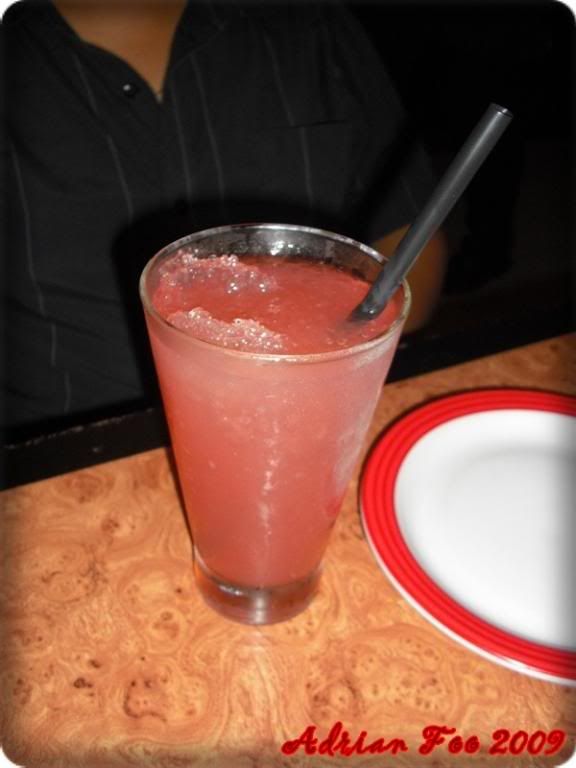 Alvin's Cranberry Fizz (RM 7.90)
Sophia shared with Kah Yee this, Fried Mac & Cheese as appetizers.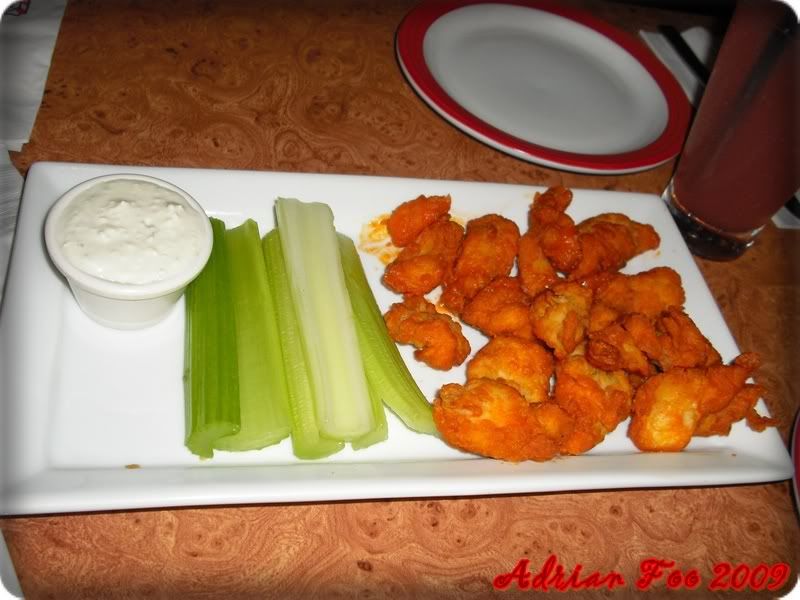 My appetizers would be Boneless wings.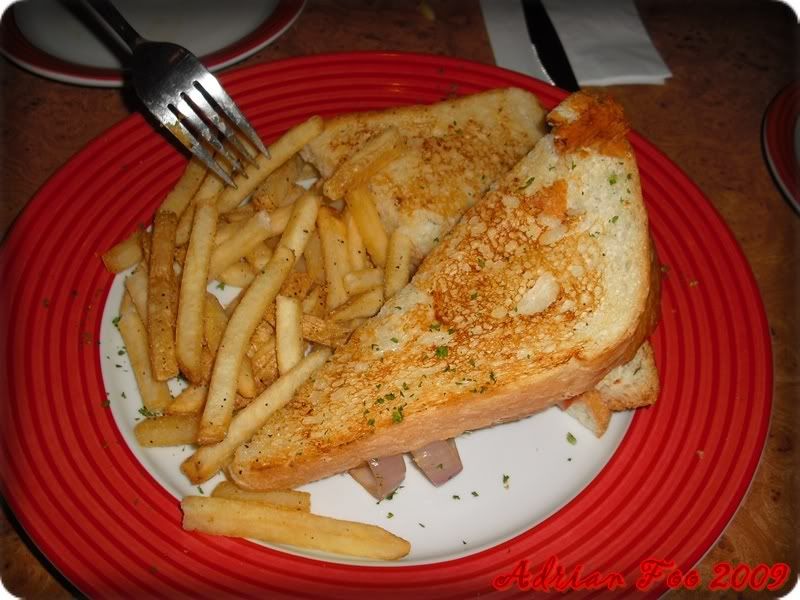 Sophia and Kah Yee's main dish, Tuscan Chicken Melt (RM 29.90 comes along with appetizers).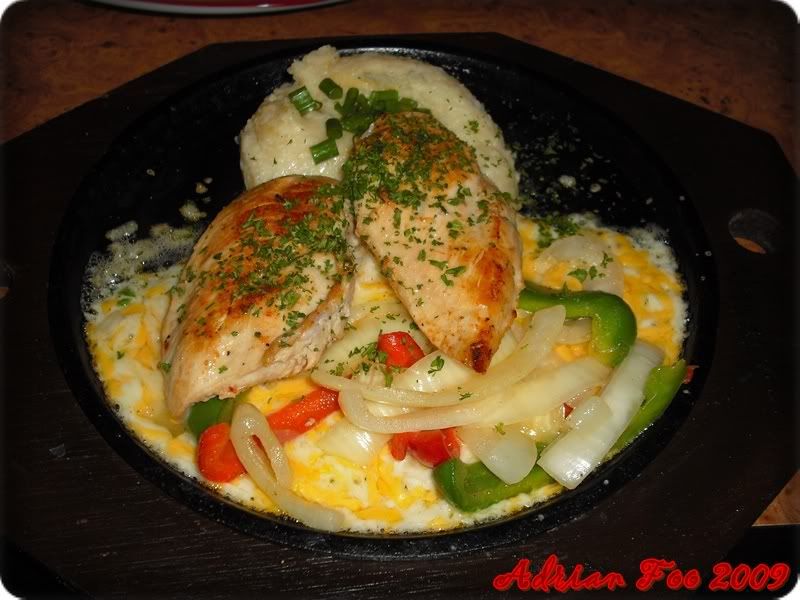 My Sizzling Chicken & Cheese (RM 29.90 comes along with appetizers).
2 mini cups of dessert (Add RM 6.00 when you ordered set meal).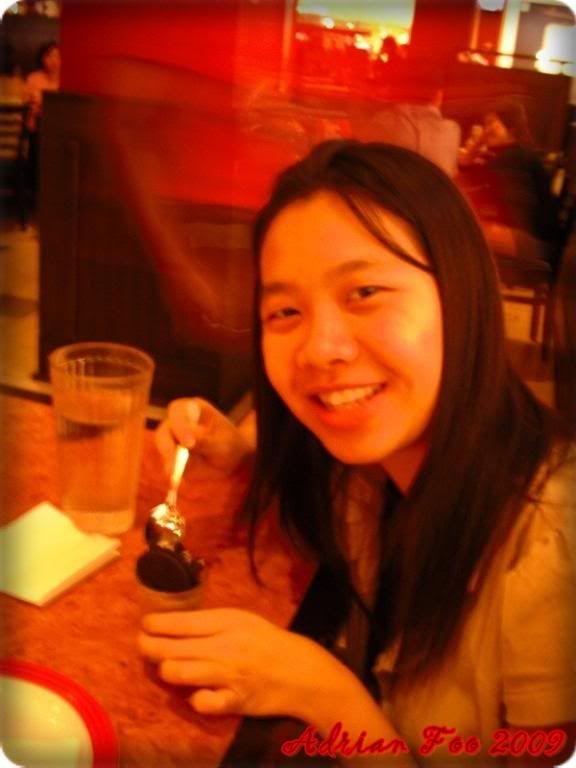 Kah Yee enjoying her dessert.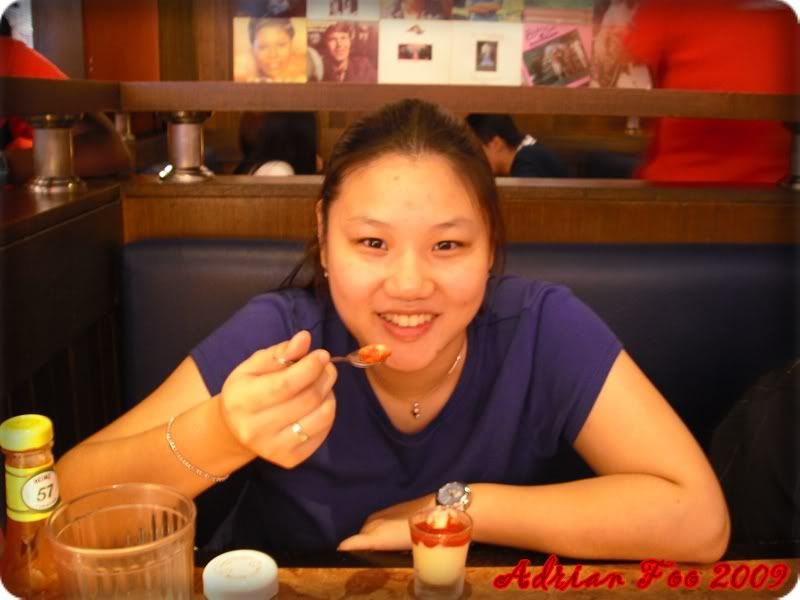 Sophia as well.
After my wish came true, we decided to return home. We walked to Imbi Monorail station. While walking…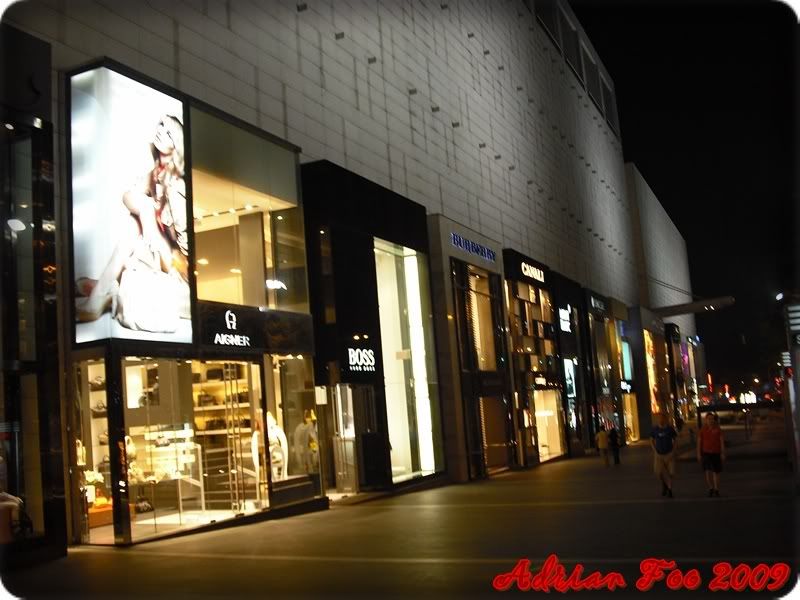 Outside Pavilion.
Louis Vuitton across the street.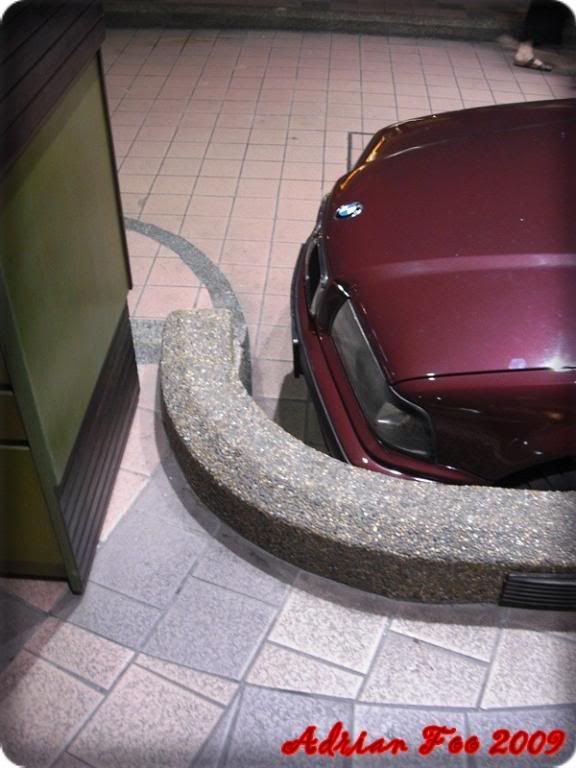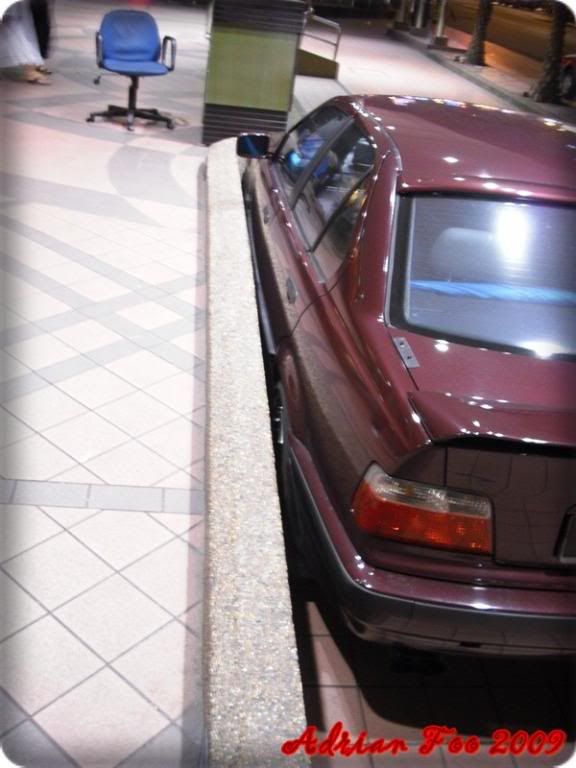 Can you imagine how close it was this jockey parked this car?
To be continued…