WARNING: HUGE LOAD OF PICTURES AHEAD. SOME OF THEM WERE NOT RESIZED, PROCEED ON OWN RISK.
I woke up at 7.30 a.m. because I kept rolling myself to the left and to the right hoping that I can continue to sleep. Anyway, I grabbed my camera and snapped the view from Alvin & Sophia's service suite.
Sophia's notebook was turned on since last night. So I decided to surf the net using their P1 Wimax. Quite fast compared to Streamyx. But I was being told by Alvin regarding the terms and conditions apllied for P1 Wimax subscription.
Kah Yee got out from her bed…
Me: So early you wake up?
Kah Yee: Toilet and back to sleep again.
I carried on surfing the web until 8.00 a.m., I went back to sleep again. By 8.45 a.m., I got out my bed and got myself ready. After everyone was ready, we went out for breakfast nearby. Before that, I went to buy 4D while Sophia brought her clothes to dobby.
Me: Alvin, what is your last 4 digit of your IC number (since his birthday is on 24 May 2009)?
Alvin: 5225.
Me: OK, thanks.
Alvin: Kidding. It's 5525.
Me: Chis! You this…
Kah Yee: Yerr can I come in or not?
Me: Shhh…don't talk so loud.
After breakfast, we made our way to Midvalley Megamall by taxi at 11.40 a.m.. It cost us RM 5.40 for the four of us to get there.
Upon arrival, Alvin went for haircut whereas me and the two girls been to Metrojaya for shopping. Next, all of us then had dessert at Haagen-Dazs.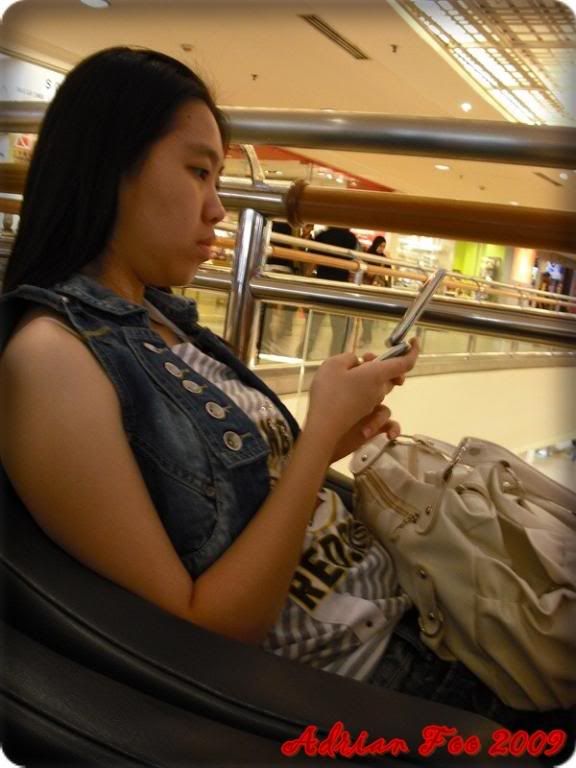 So serious with her SMS.
Alvin treated us this…
I forgot what it was called, Chocolate Dip (RM 70.00++)?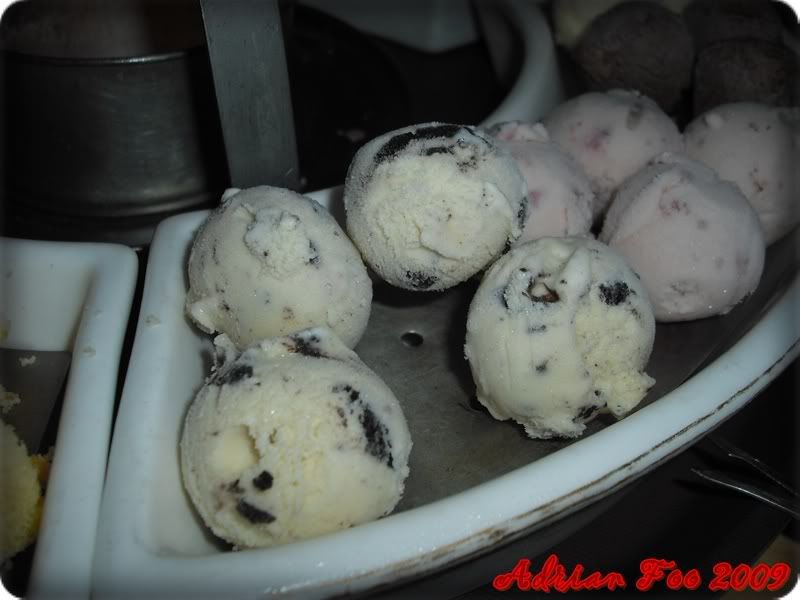 Comes with Ice-cream balls for you to dip inside the pot of chocolate.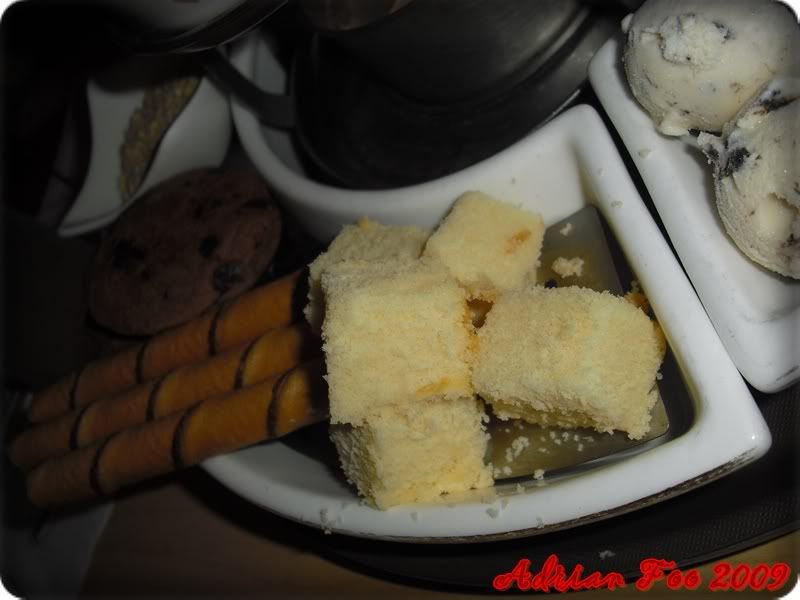 Biscuits and cakes as well.
Fruits also.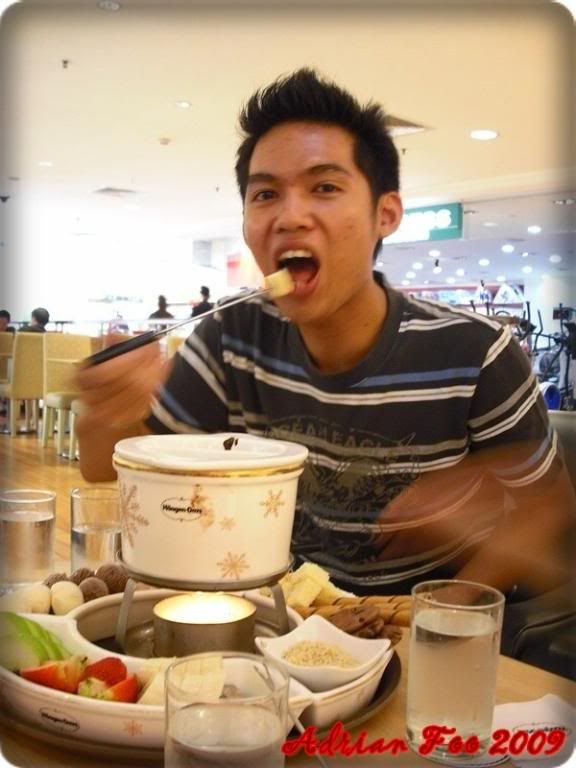 Yummy!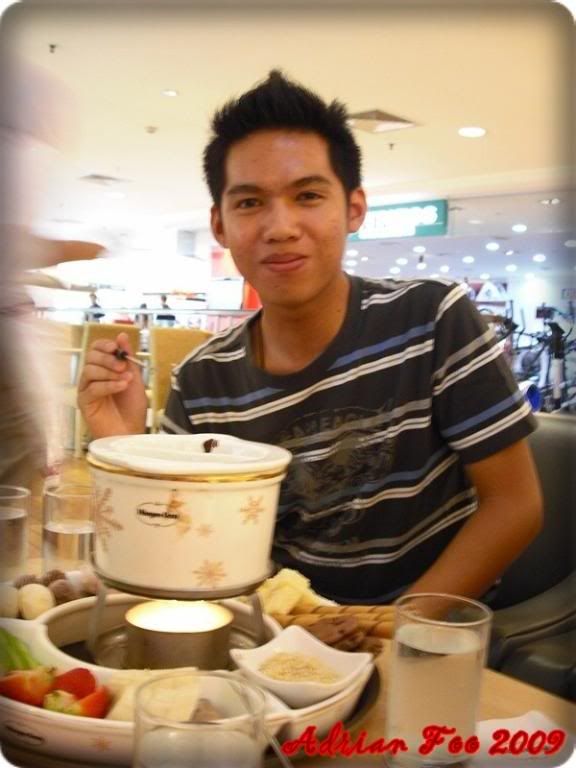 Smile.
Our next walk,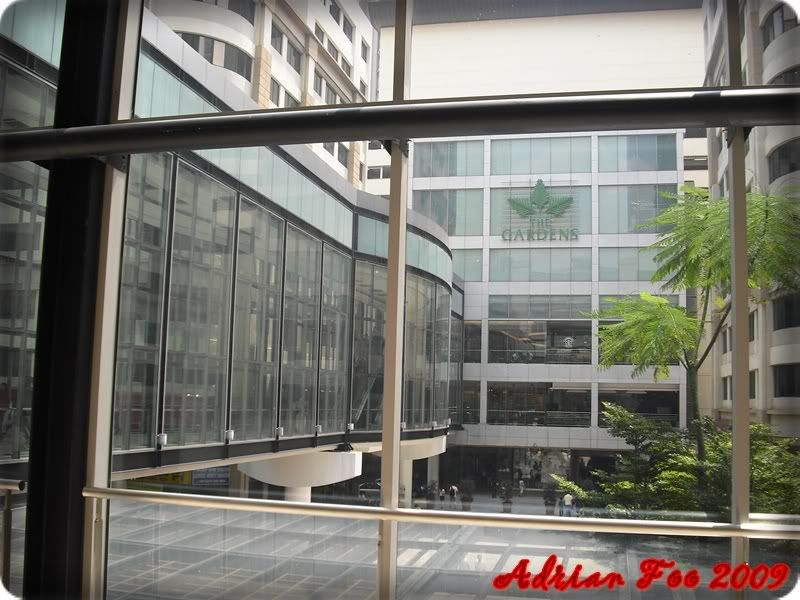 The Gardens.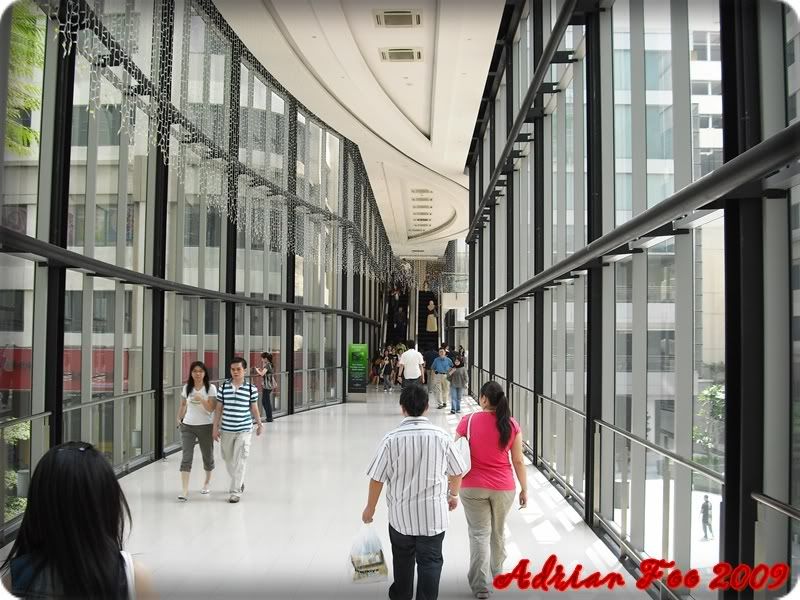 We crossed over the bridge from Midvalley Megamall to The Gardens.
View along the bridge…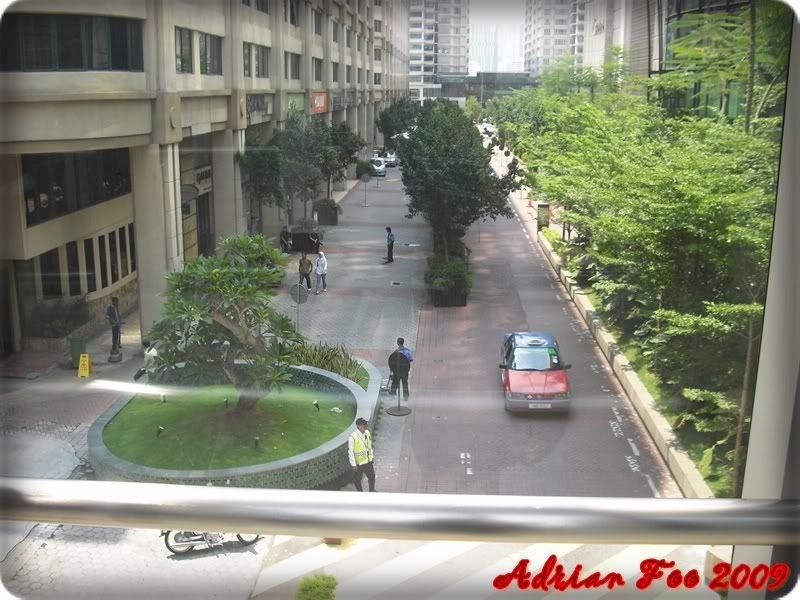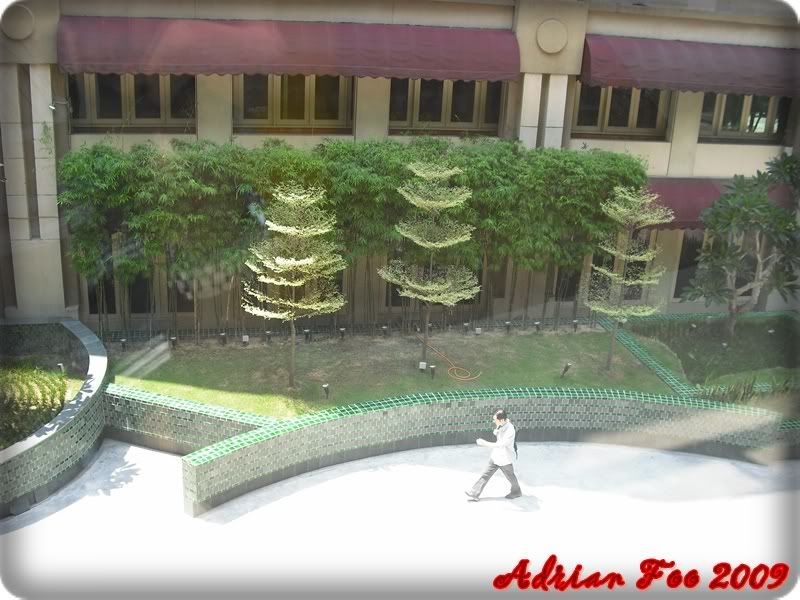 View inside The Gardens…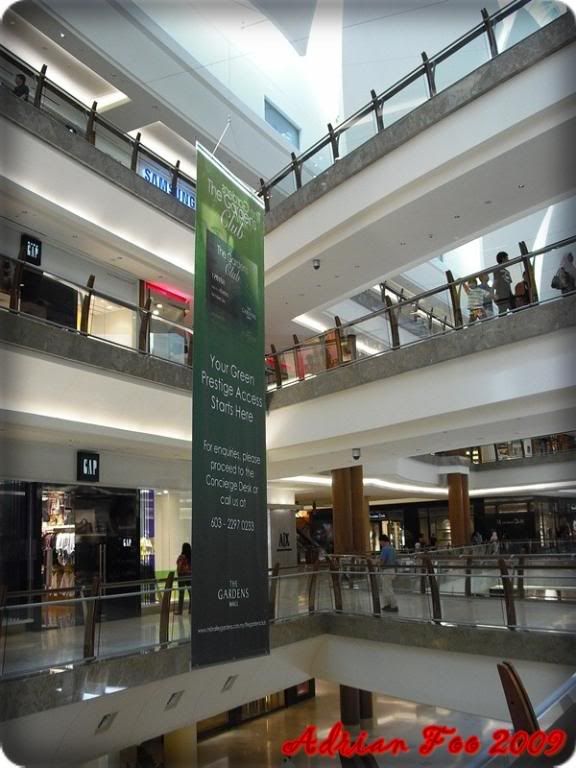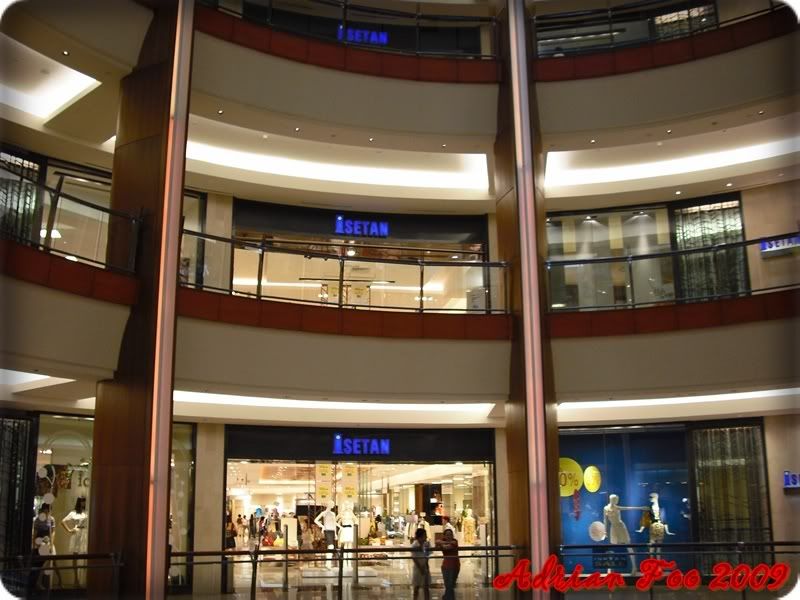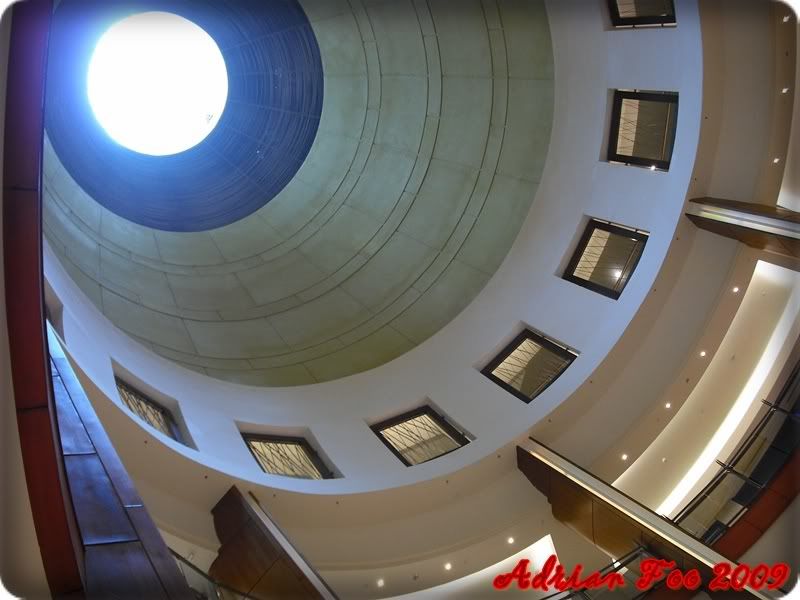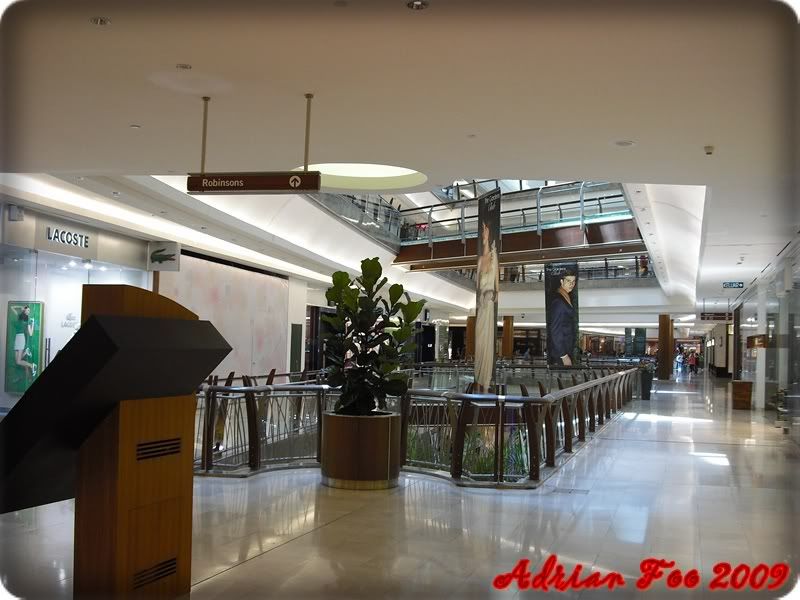 Branded shops here and there.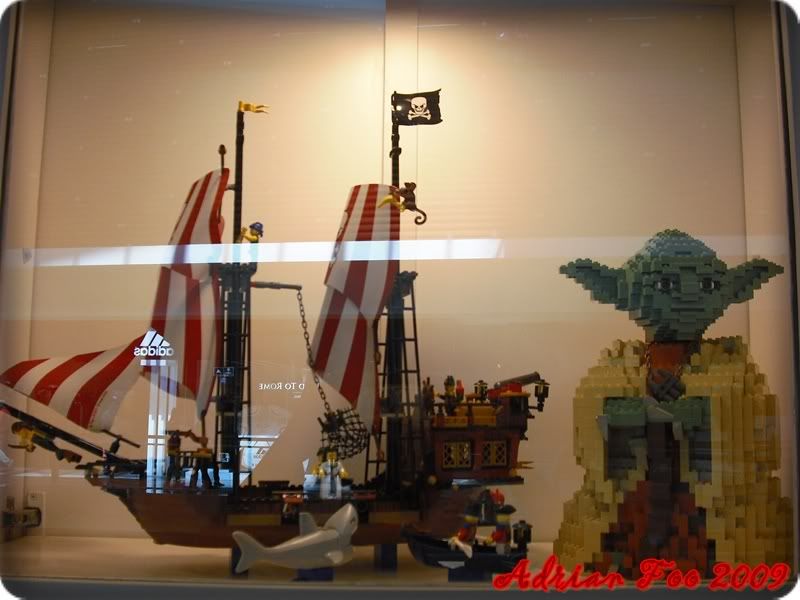 LEGO!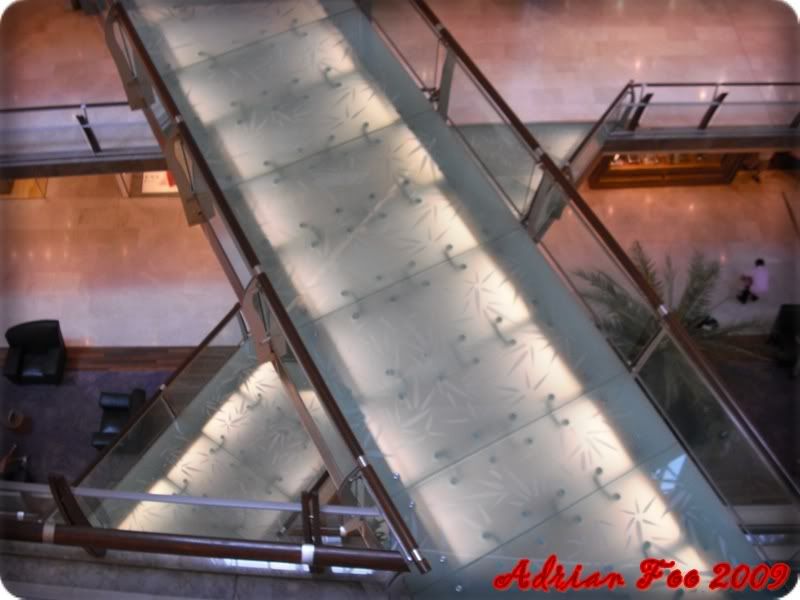 I love the bridge.
GSC Signature (RM 40.00 for a movie ticket)?
Inside CD shop.
Fine dining.
After having window-shopping at The Gardens, we headed home by taxi. Ah Hoi and Sze Lu even joined us as soon as we returned home. While packing my belongings to return to Kampar, Sophia ordered Domino's Pizza for brunch.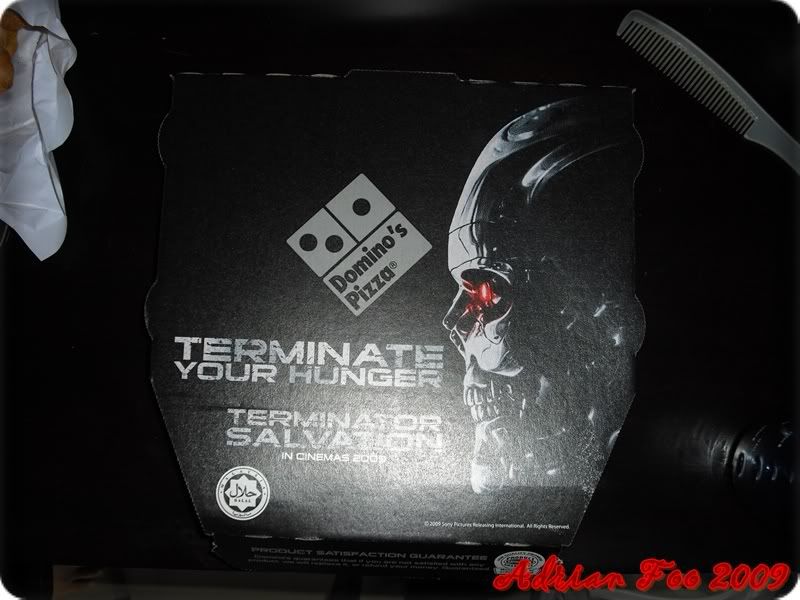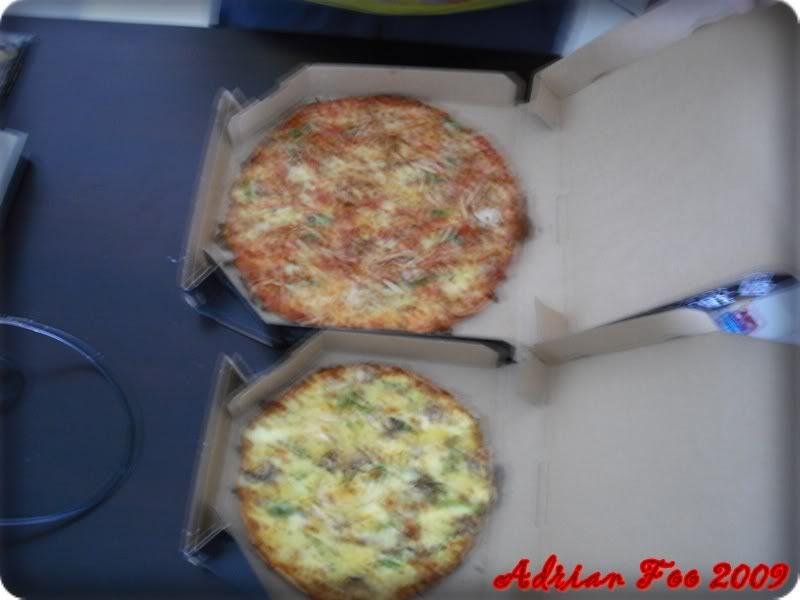 You can't get such pizza in Sabah.
At 4.45 p.m., I made my way to KL Sentral whereby I'll be boarding a train to Kampar. I even had McDonald's Big Mac for dinner in KL Sentral.
My shopping stuffs: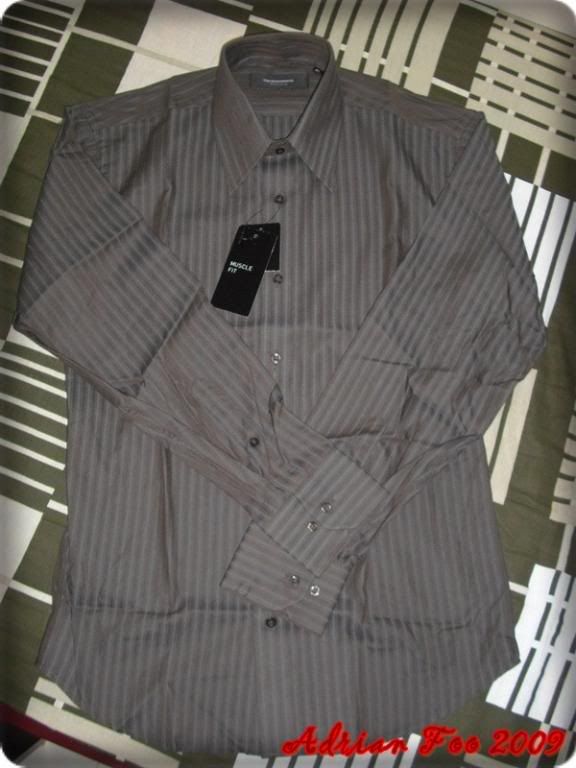 The Executive Long Sleeve Shirt for RM 109.00 87.20 from Metrojaya.
2 Japanese instant noodles from Shojikiya for Rm 7.90 each.
Overall, I spent…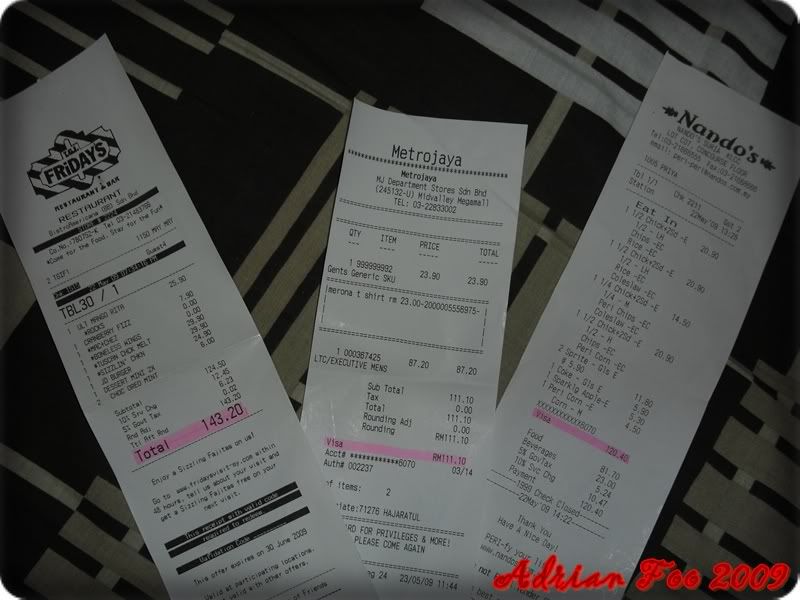 My 4D results…
I bought 1305 but it came out 1309 and 8393 turned out to be 9393.
!@#$%^&*