Day 2 will be my last day in KL. On this day, I shopped in Sunway Pyramid, 1-Utama and last but not least, MidValley Megamall.
Sophia: You "siao" ah shop three shopping malls in one day?
Me: Hehehe…
My shopping stuffs:
3 pairs of Hush Puppies socks for RM 19.90 from Sunway Pyramid.
Puma polo-tee for RM 99.90 49.95 from Sunway Pyramid also.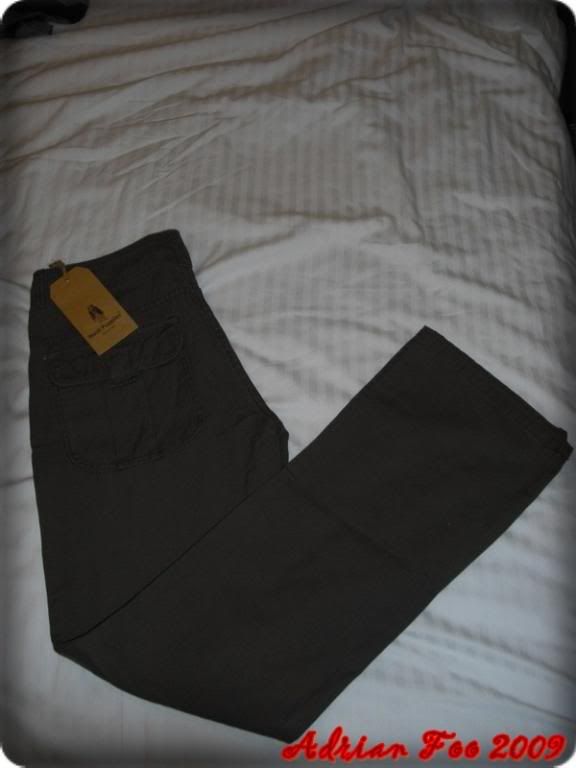 Hush Puppies long pants from for RM 139.90 97.93 from 1-Utama.
Crocs Hi Cruiser (black) for RM 289 120 & Crocs Axle (blue camo) for RM 259 100 from MidValley Megamall.
Thank God! I finally get another not 1 pair but 2 pairs instead of Crocs Footwear. I was so happy that night in MidValley after having a hard time looking for them. I can now officially declare myself a true Crocs fan.
After MidValley Megamall, we went for supper…
Restoran Ngau Kee was not a restaurant. It was just a famous beef noodle STALL located behind Jalan Alor (I think now they changed it to Jalan Kejora?).
Beef lovers out there, MUST TRY!
The next day, after having breakfast, we made our way to Kampar, Perak.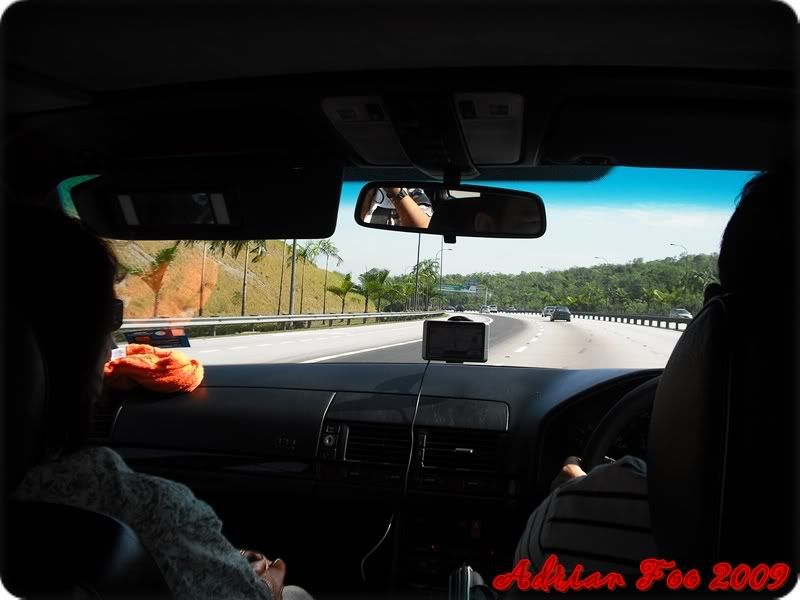 My father driving on the way to NS highway.
My brother was driving us along the NS highway.
Father monitor on my brother's driving speed with his GPS.
Manatau he himself went to sleep.
We stopped at Bidor for Pun Chun Restaurant for simple meal before heading to Kampar.
Siew Pau and Wo Kok famous here.
We then proceeded to fruit stalls nearby.
Wah, Sonic Gear sound system!
We continued our journey to Kampar and settled my brother's accommodation. Next, we tried Kampar's special yet famous food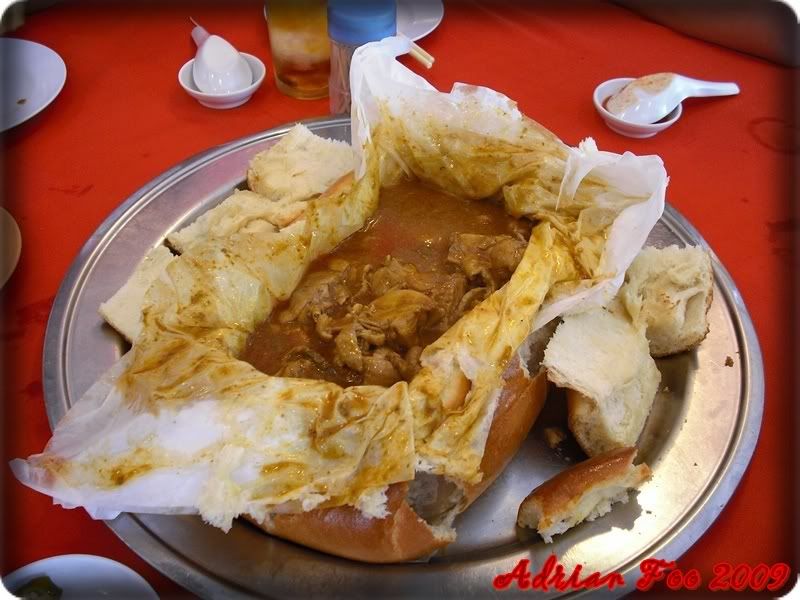 Curry Chicken in Bread (known as Mim Pau Kai in Cantonese).