We had car ride again around Penang Island. Again and again, some random pictures in during my car ride…
Clock Tower.
High Court.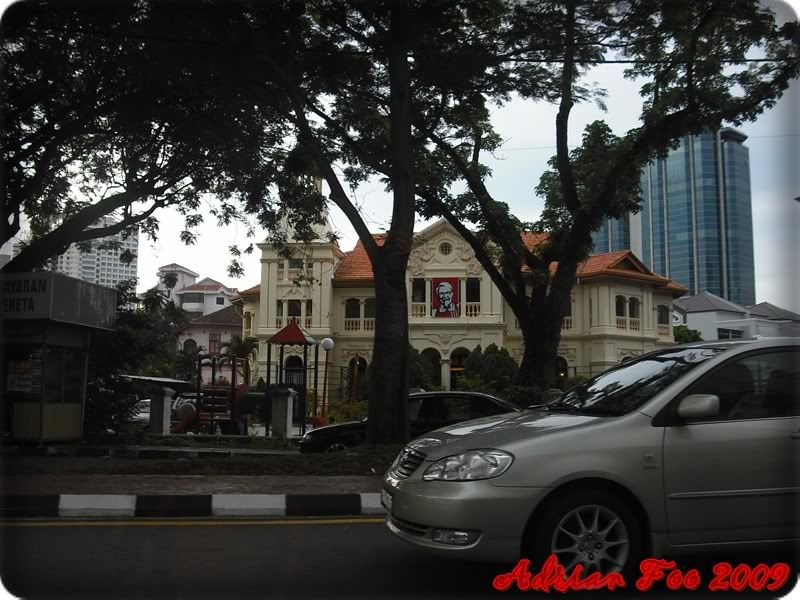 Unique building of KFC.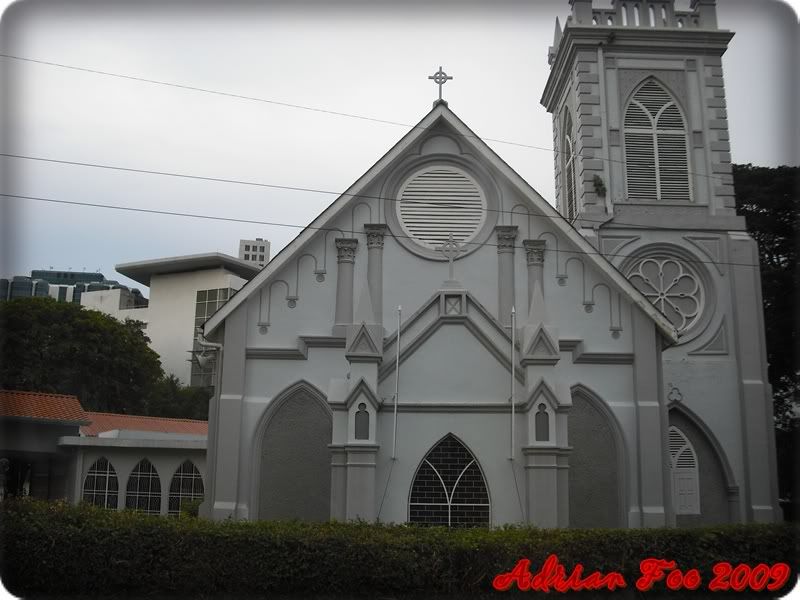 Wesley Methodist Church.
As for dinner, we went to a place called Gurney Drive (If I was not mistaken)? It was located nearby Gurney Plaza.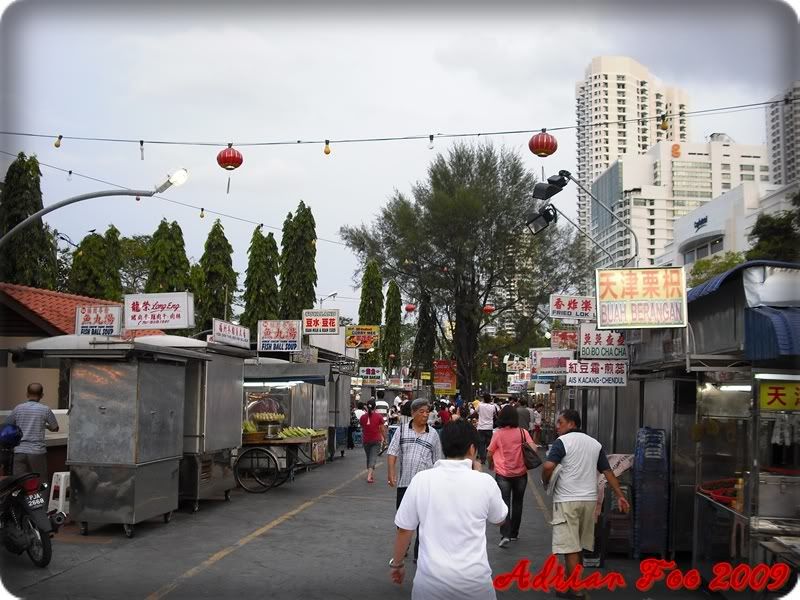 So many hawkers stall selling Penang specialties.
I tried Penang's Prawn Noodles (and banyak lagi).
We stayed overnight in Tune Hotel. A budget hotel indeed.
You need to pay RM 13.49 for 12-hours of air-con.
The next morning, would be the last day trip in Penang. We had breakfast somewhere around market area. Not to forget about this themepark confectionery outlet, Penang Tau Sar Peah…
So cute lah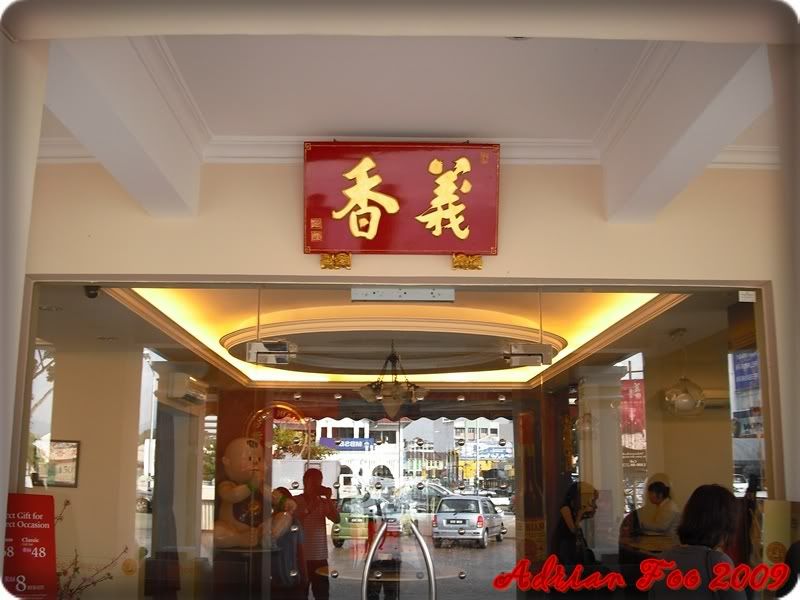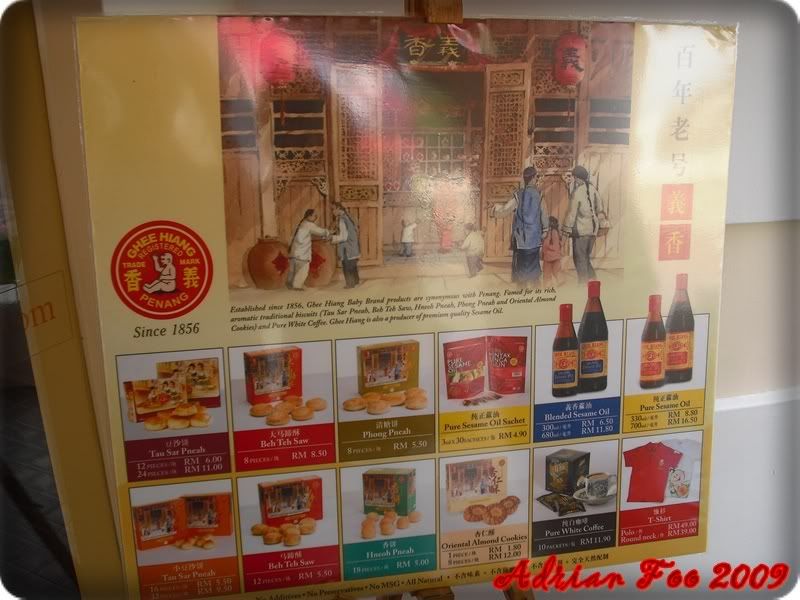 This told us of what they were selling.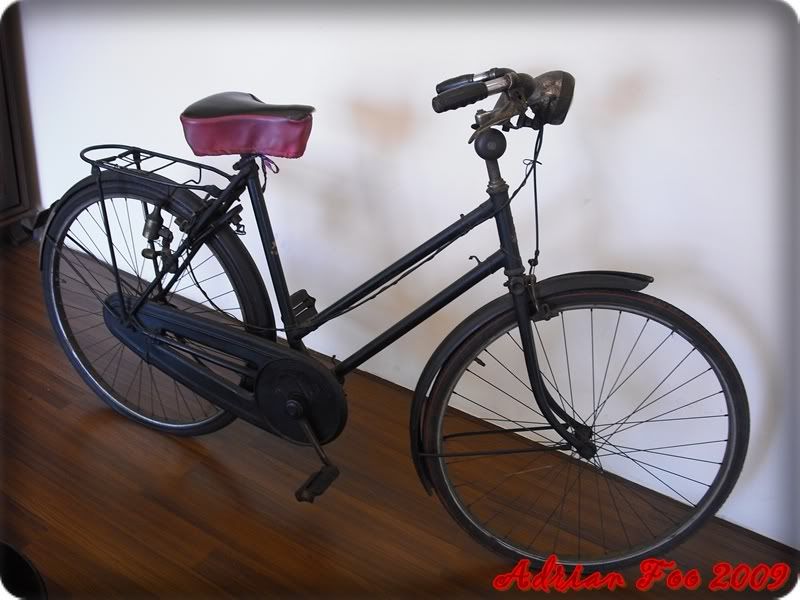 Bicycle inside the shop.
Can I have this chair back to Sabah? Full of Mother of Pearls.
Ho Chak also came here.
Another cute statue.
Nice!
Before we left for Kampar, we had Penang's Fried Kway Teow. Sorry, no pictures of it.
Finally, I managed to capture Penang's Road Sign with bi-language.
That's all for my trip in Penang. I hope to travel that state again someday. Throughout my entire trip, especially when I entered into a shop, Chinese people greeted me in Malay! Why do people judge a book by its cover? I'm a Chinese boy though I do not have a pair of slit eyes. XD
Anyway, I'm in KL (for another time this semester holiday break) today to join my old buddies.