It was on Monday that Hong Leong and Kim Seong accompanied me to the nearby cake shop after dinner. After spending few minutes making decision on what cake to choose, we finally ordered 1 Kg of Double Choco Cake.
Later at night, when my housemate, Jiea Huan returned home from nowhere,
Me: Jiea Huan! *I was kinda aggressive towards him*
Jiea Huan: Yes? Haha…(I knew it he always never be serious in front of me).
Me: I've got something to tell you personally. But not for now. I'm not in a perfect mood. Perhaps, I really want you to spend some time to talk to me regarding this. Either tomorrow night (Tuesday) or Wednesday night.
Jiea Huan: Erm why not chat through MSN?
Me: You always play maple and never be serious when I chat with you. Please lah, I'm telling you this seriously.
Jiea Huan: Ok I try my best k.
Me: Make sure ah!!
The reason why I told him about this was to give him a birthday surprise in the end. I was worried that my plan couldn't make him surprise because nowadays he was seldom be at home. So last night, I told every housemate of mine to get ready while Ryan fetched me to collect Jiea Huan's birthday cake.
Once returned home, I told everyone to gather into my room. We prepared the birthday cake…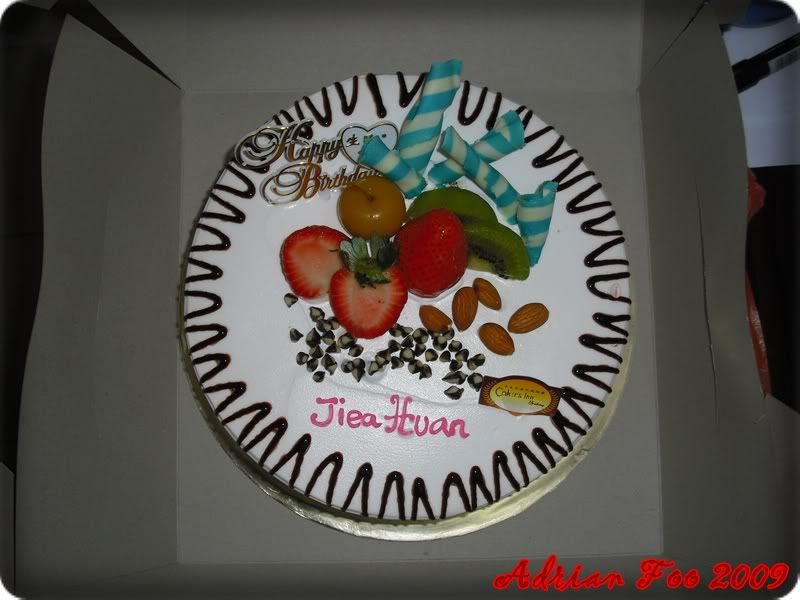 While I was placing the candles on the cake,
Hong Leong: Are you sure he's 21 years old mah?
Me: (0.o") Not meh? Yabah he was born in the year of 1988!
Hong Leong: Hahaha…
Since everyone gathered in my room, I went up to JIea Huan's room. *Knock knock*…
Jiea Huan: Yes? Hehehe…
Me: OK can we have a talk?
JIea Huan: OK. Here lah.
Me: No way man. Later your room mate return and interrupt our conversation. We talk in my room.
Jiea Huan: OK OK fine…
Me: By the way, where is your room mate? (Actually his roommate was already in my room)
Jiea Huan: No idea…
Right when I opened my room door…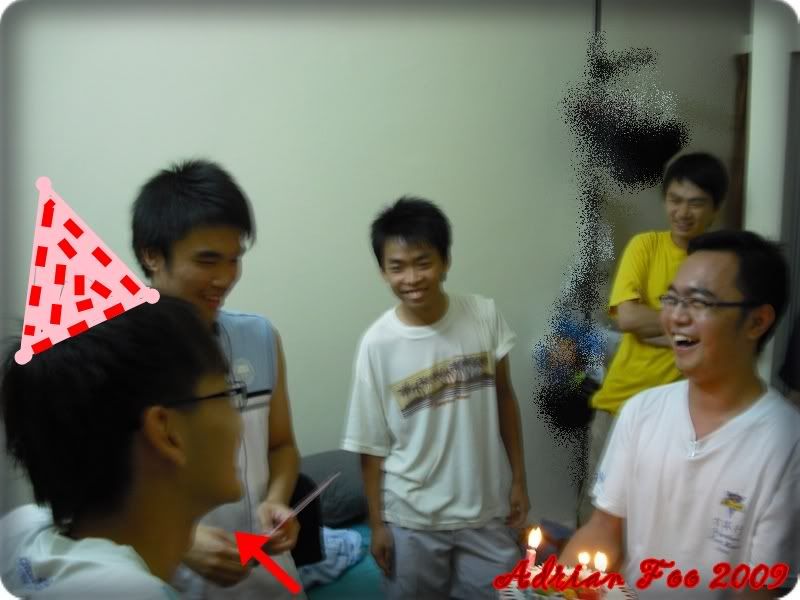 Happy birthday to you!
My plan was a success.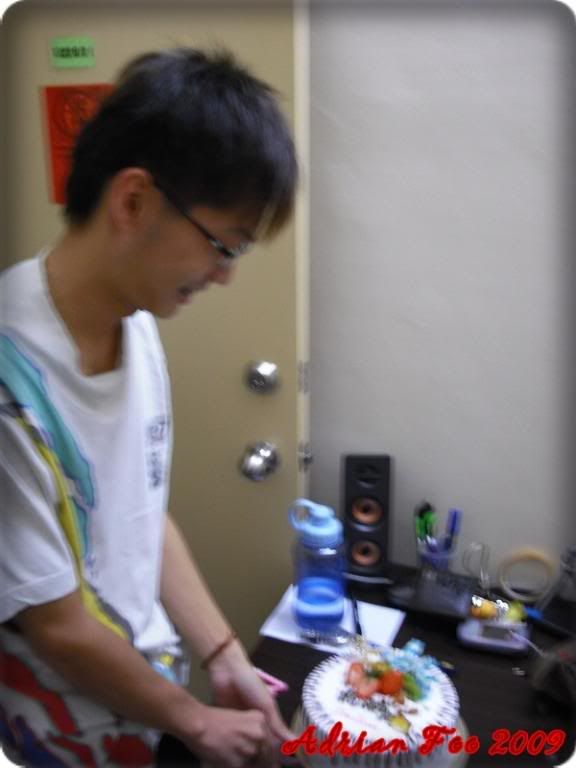 Upacara potong kek.
Somehow, we didn't get to play the cream of the cake. You know, splat here and there. I don't want his mood to be down because of that. But, at least we had a "photoshoot".
First shot:
A bit failure.
Second shot: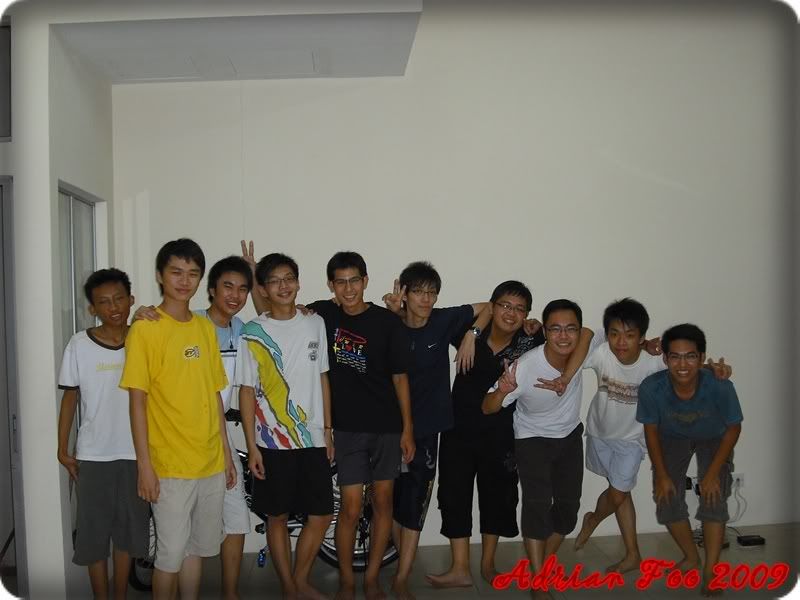 From L-R: Jun How, Kenson (Sabah Kia also), Daniel, Jiea Huan (Birthday BOY!), Aaron, Ryan, Yung Jian, Hong Leong, Kim Seong and me.
Missing in action: Kyle, Patrick and Yong Wai.
Sorry Jiea Huan for celebrating your birthday 1 day ealier. But early is better than late right? Once again, Happy Birthday to JIea Huan!