Since practical sessions were not available during the first few weeks of my studies, I joined my bunch of course mates to Kampar Old Town this morning. Most of us wanted to go to Public Bank to deal with $ matters. Before that, we had breakfast at Medan Selera (if I'm not mistaken), a food court located next to Kampar's market.
Si Thau Po: Leng Chai, what do you want to drink?
Me: Pak Kopi Shuet (Iced White Coffee).
Si Thau Po: *mumbling*…
Me: What ah?
Si Thau Po: Do you want to add Leong Fun in it?
Me: (0.o)
Si Thau Po: Try lah, it's new.
Me: Ok. I'll have it then.
From there on, I came across…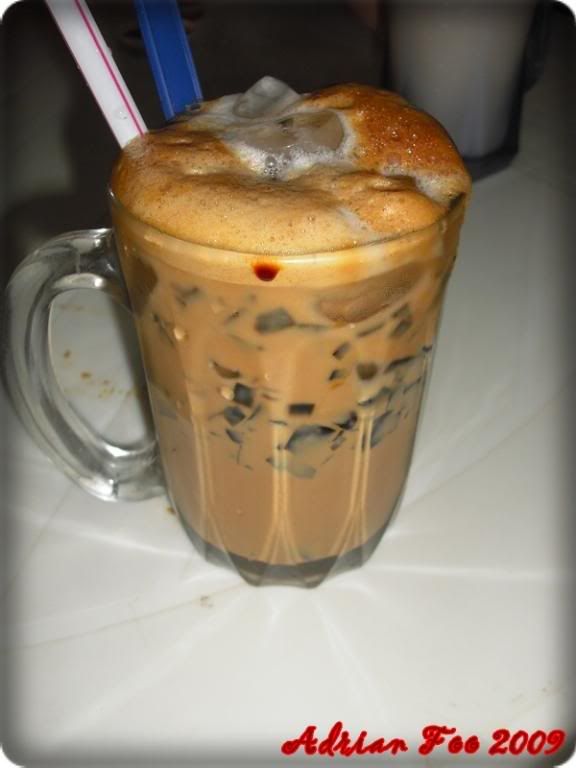 Iced White Coffee with Leong Fun (RM 1.80)
Nothing so special about that drink. Just that it feels good sometimes to chew on something white you're drinking. Similar to Milky Pearl Tea.
In the afternoon, I went to UTAR. I went to claim my folder back from Department of Finance. I left it there while I was paying my fees. Then at 4.00 p.m., I attended UALE 1083 – Basic Professional Writing tutorial. My tutor wanted us to draw something to relate it with English (since this was the first English subject we were taking). So I drew…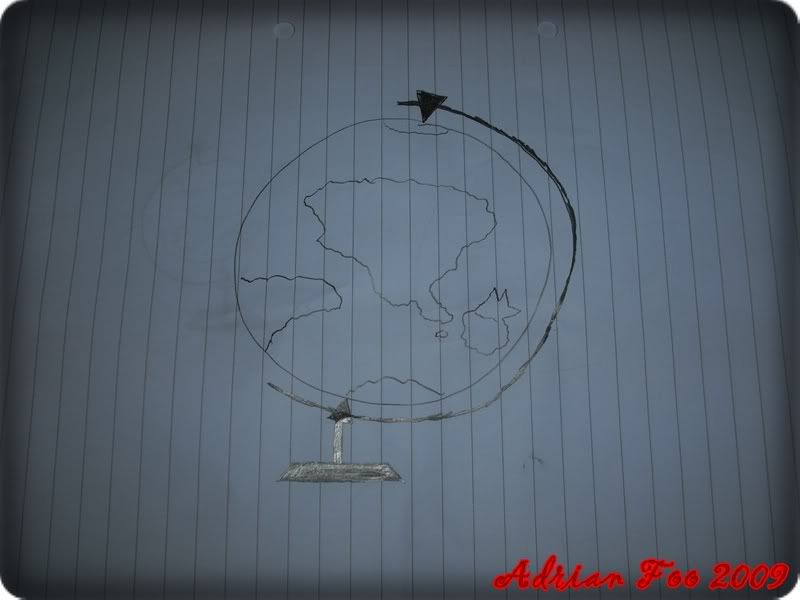 Globe.
My drawing was SUX (Sucks)! Why I draw a globe? When you spin it (meaning to say when you travel abroad), English is commonly used as worldwide language. So young lah that tutor.