Kah Keong texted me around 11.30 a.m. yesterday (Sunday) for Mike's simple yet mini birthday celebration (his birthday was actually on 15 June 2009)at his house. As planned, Chuyik, Kah Keong, Wai Meng, Kim Seong, Wann Yang, Siao ROO and I gathered at house no. 1338 whereas Mike went out for fishing.
While Mike was on his way back from fishing,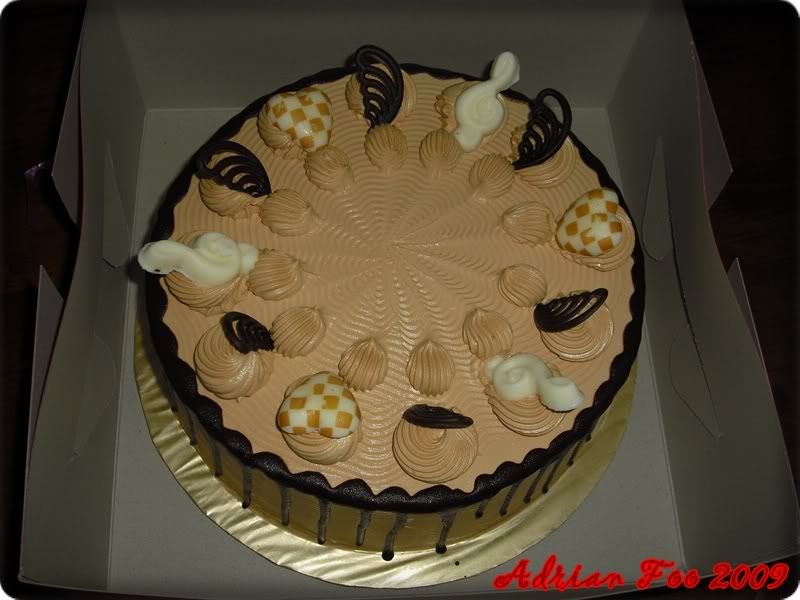 Coffee cake.
White Grape Drink.
As Mike returned, Kah Keong and Chu Yik went to persuade him to come up.
Preparation for the birthday cake…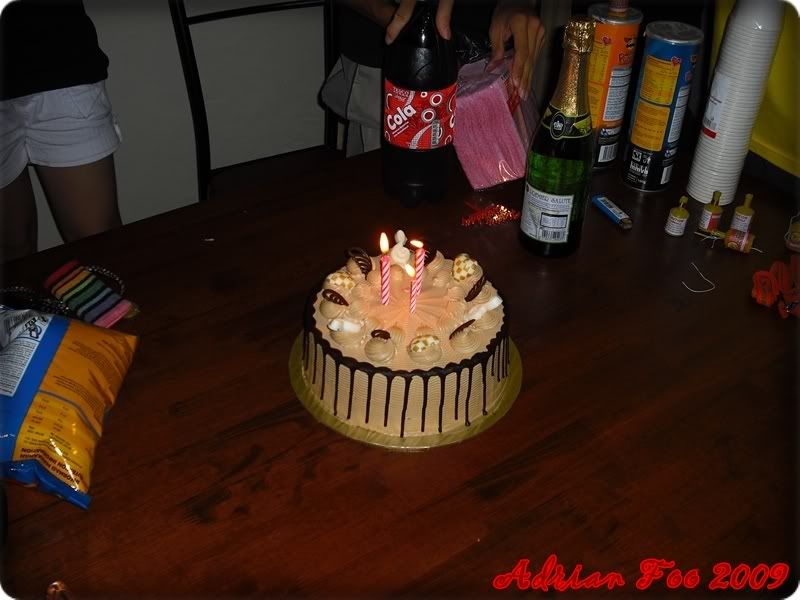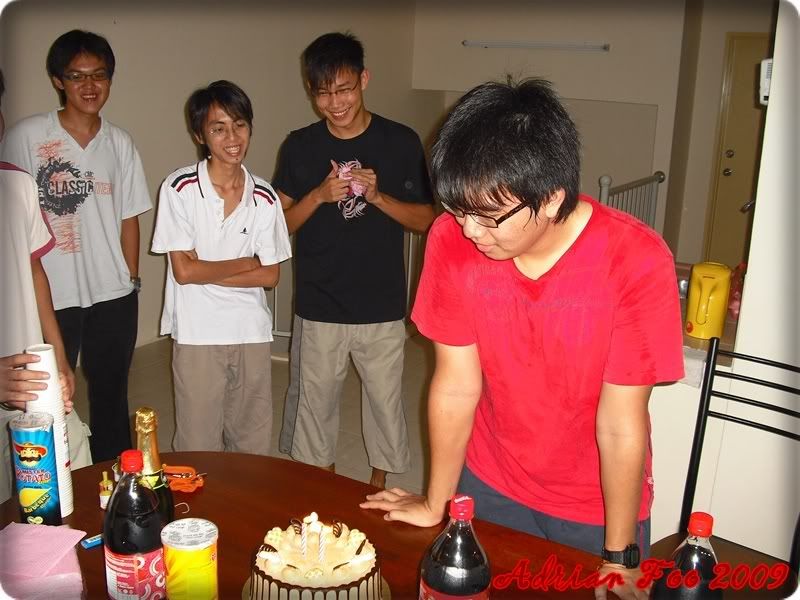 Mike's wish: I want Zalman Cooler Pad, Omnia HD, more and more gadgets to be given to Adrian Foo (Joking!)
Cake-cutting ceremony.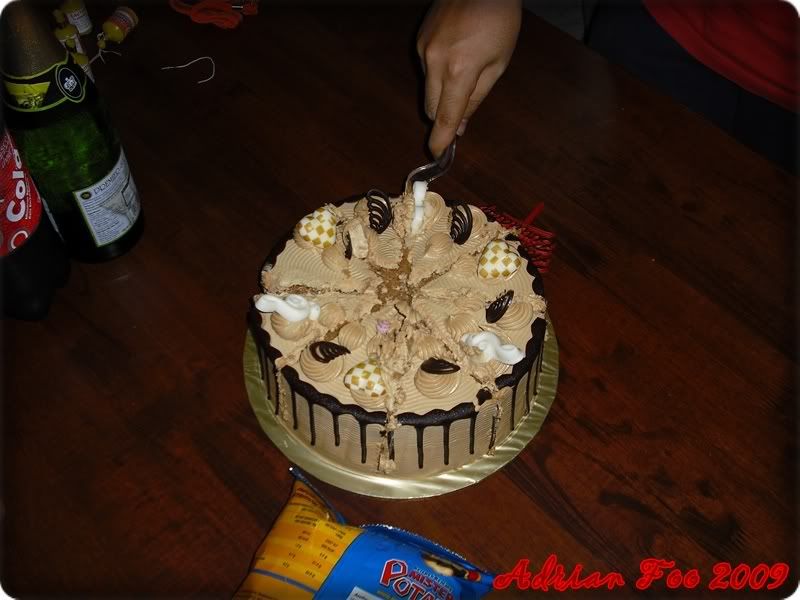 Into many slices.
Taken over by pro, Wai Meng.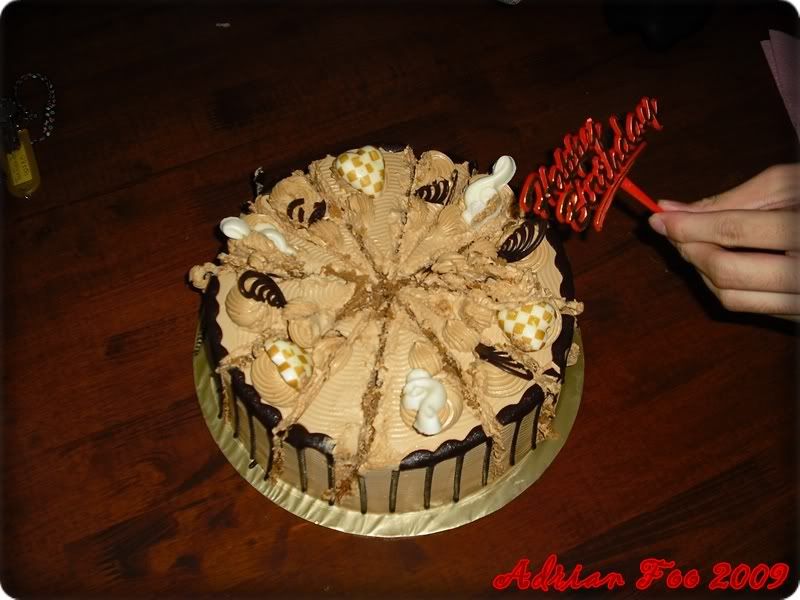 Oops, the "Happy Birthday" sign.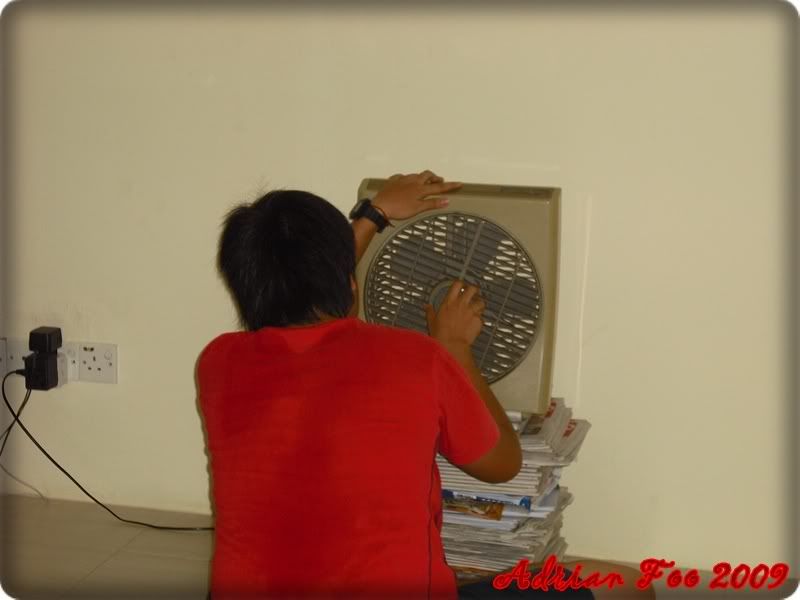 He was too shy to allow me to snap him.
Opening the White Grape Drink.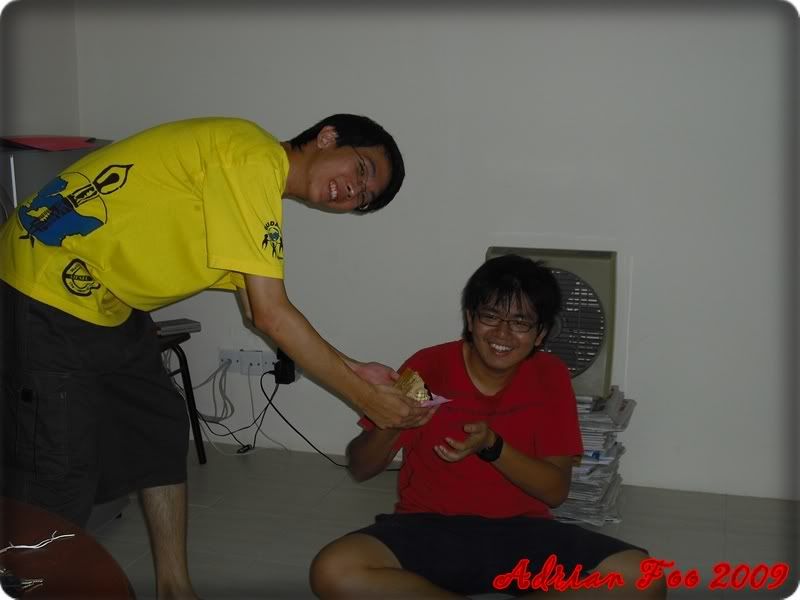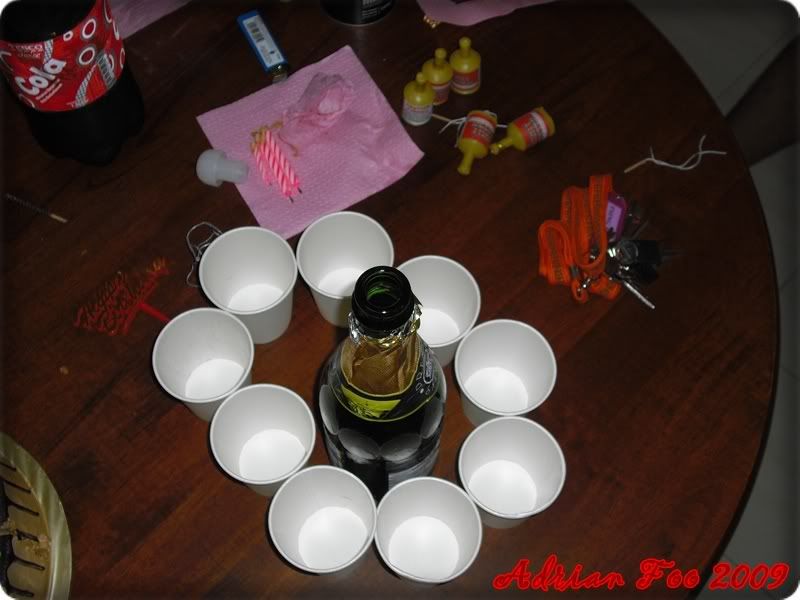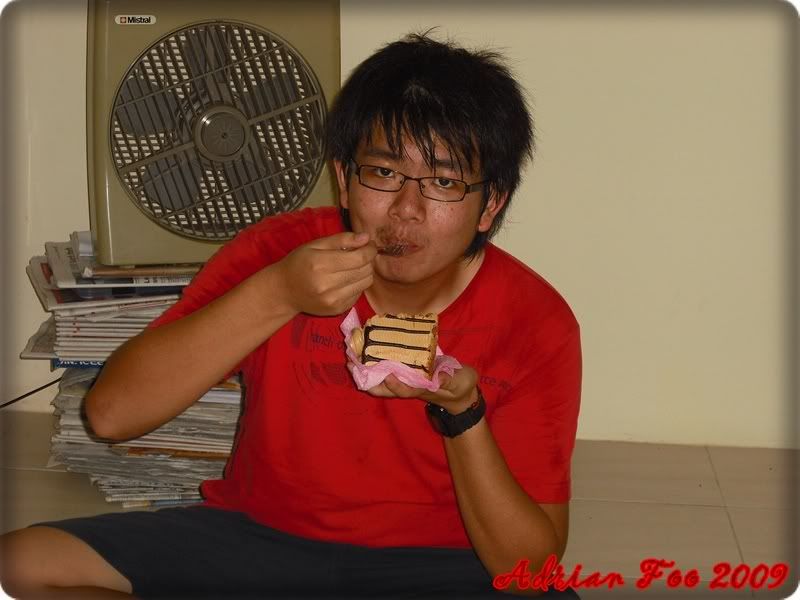 Finally, GOTCHA!
Siao ROO also another camera-shy
Me.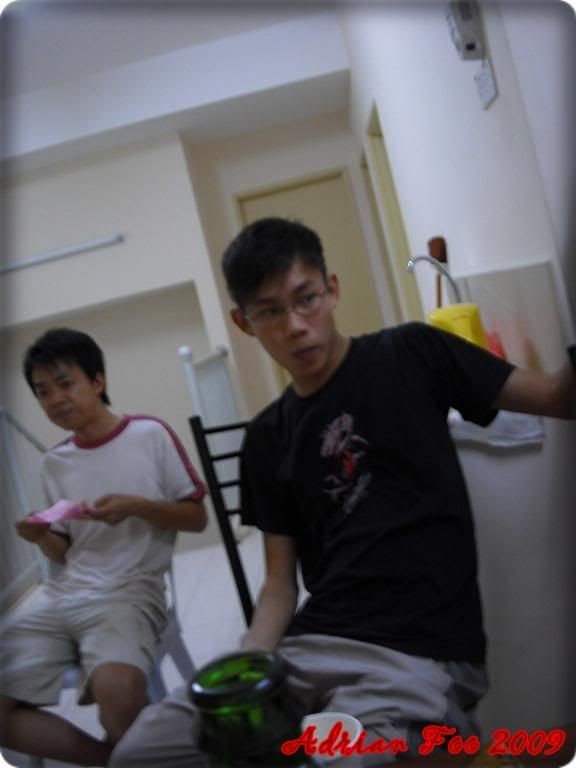 Kim Seong & Wann Yang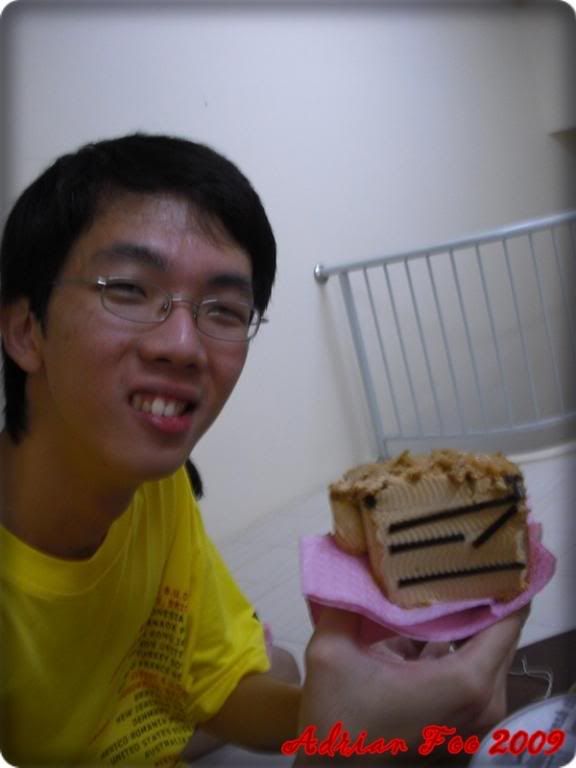 Kah Keong.
?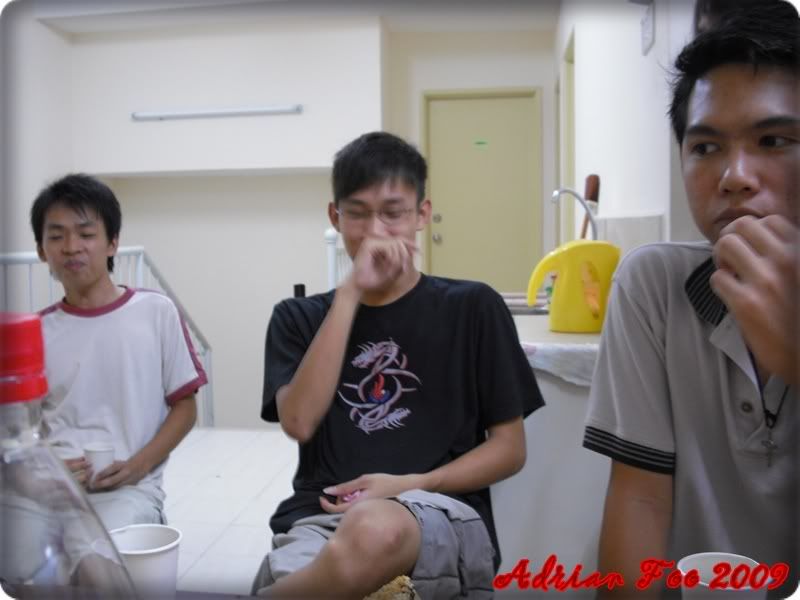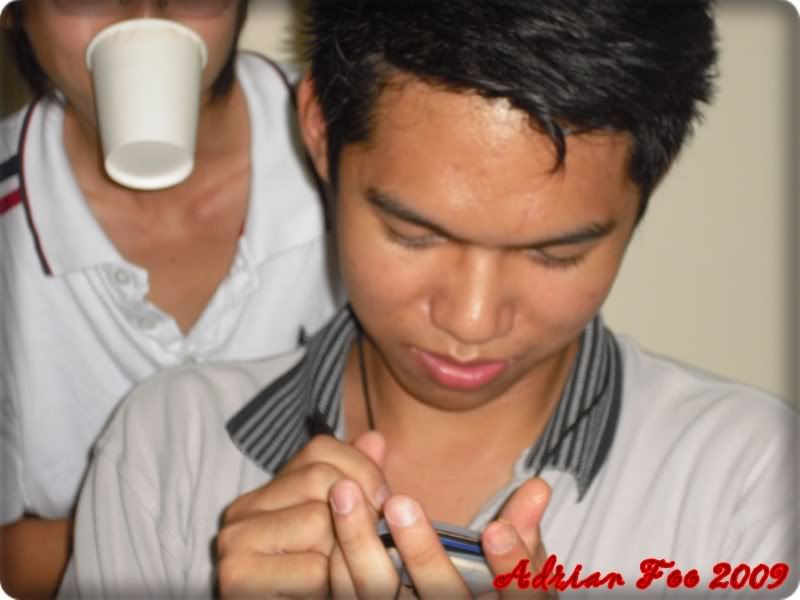 That Chu Yik looking on me typing SMS.
Coca Cola fan.
Nice pose.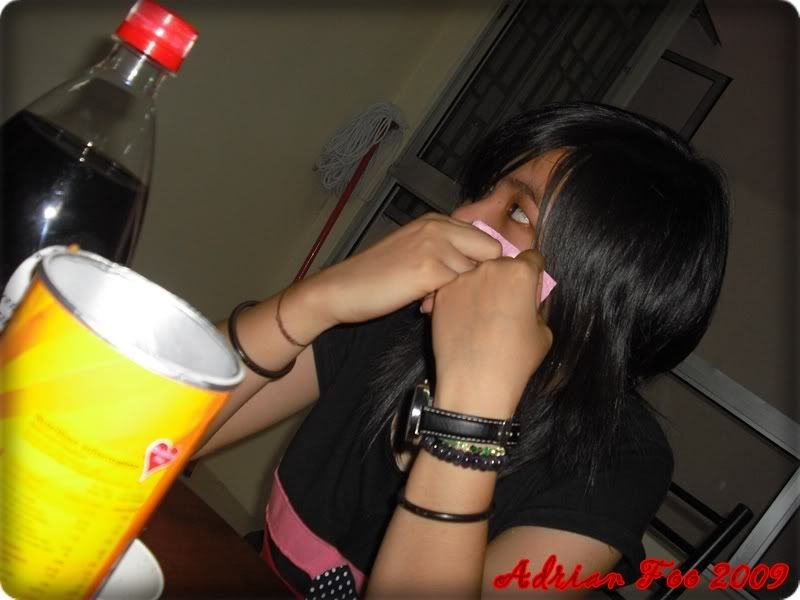 So shy.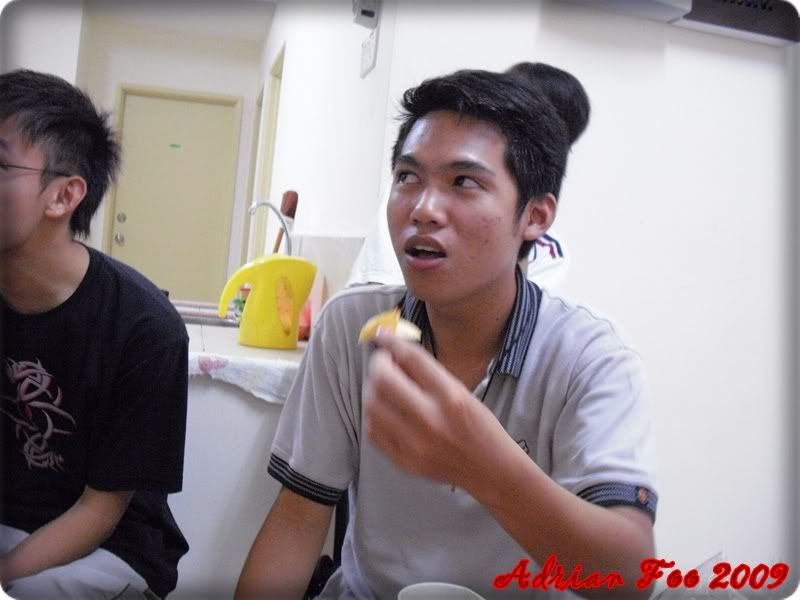 <_<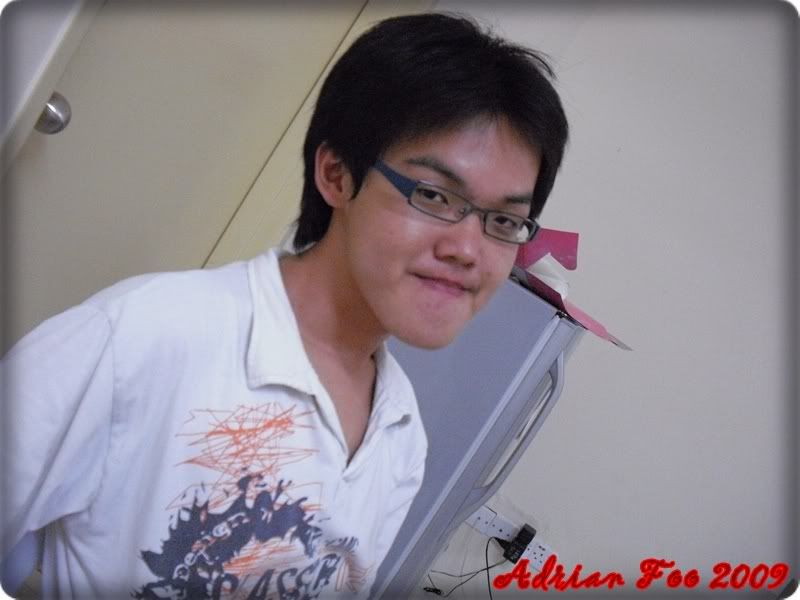 *_*
About to chew the cup?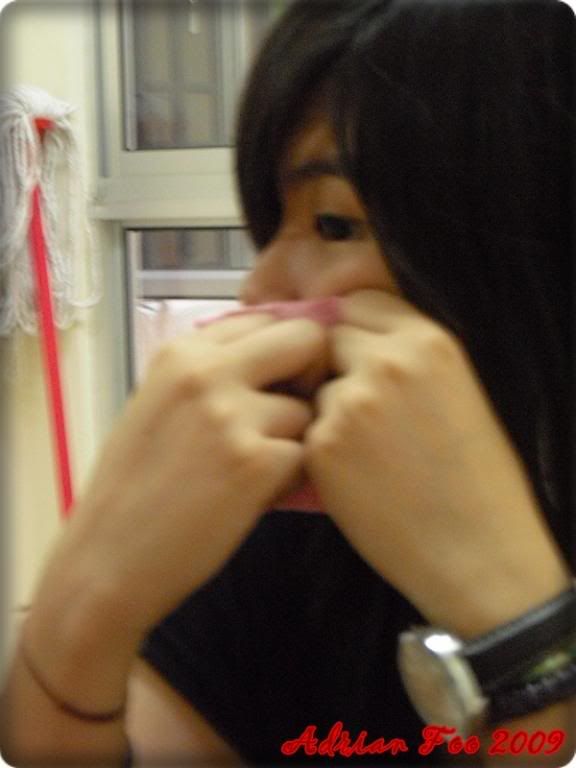 Damn shy.
We played a "challenging" game…
Wann Yang was forced to finish the leftover cake within 1 minute?
Wai Meng was forced to drink half bottle of Coca Cola ONE SHOT?
Kah Keong on Mr. Potato chips.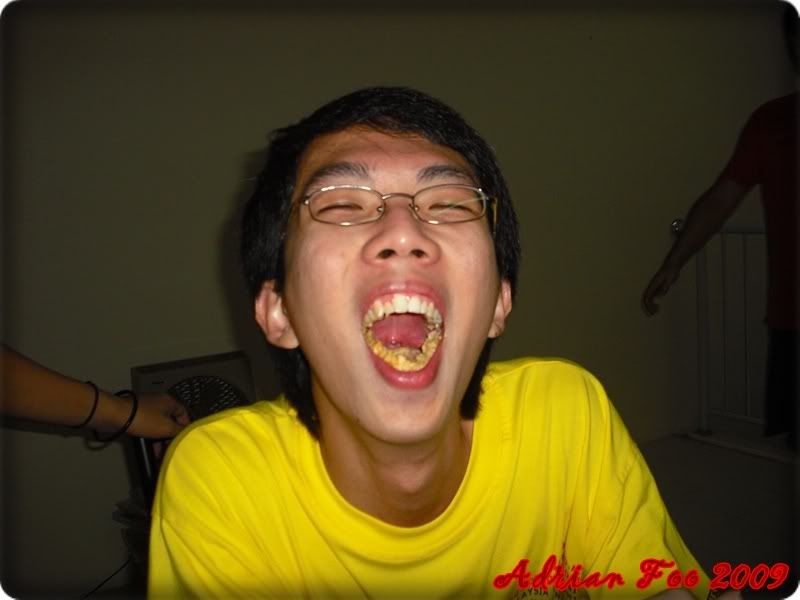 Chu Yik on 3 cups of Sarsi.
I'm next also 3 cups of Sarsi.
Kim Seong & Siao ROO finishing the potato chips.