I was being told by Hong Leong yesterday that he went for UTAR's blood donation campaign. So today, I only had breads and breads for my breakfast and lunch. I waited at the bus stop at 10.45 a.m.. So many people there.
First bus came, but I can't get myself in. Too pack! Then came the second bus 30 seconds later. I also can't get myself into that bus. The third bus arrived at 11.30 a.m. Unexpectedly, after stopping at so many places, I finally reached UTAR at 12.15 p.m. I was late for my class (12.00 p.m.) then without having proper lunch.
I went for blood donation campaign held at UTAR's Heritage Hall, Block A. Thanks to Mike Lee for willing to accompany me unlike other chickens.
During blood donation campaign,
1. Wah from Sabah ah?!
2. Adakah anda sihat? Ada batuk? (Hello, I already answered your questions in the form)
3. Blah blab la…
After draining 450 ml of blood from my body, I received freebies…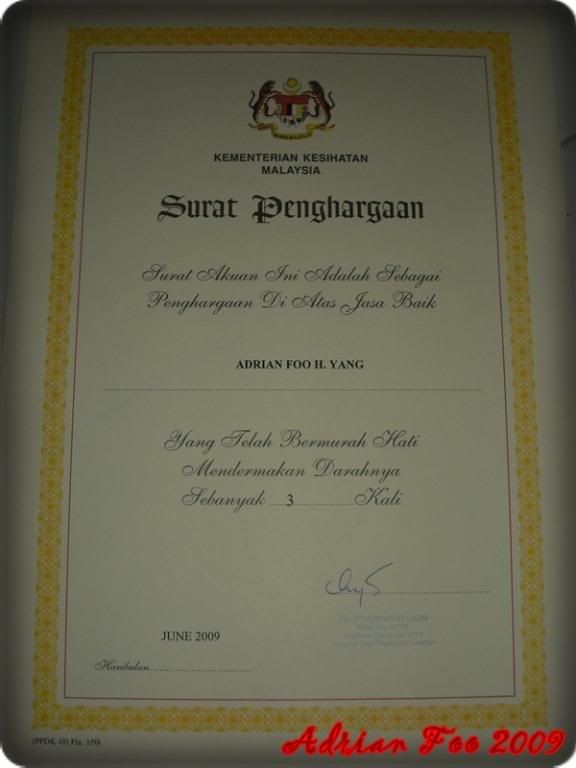 Certificate
Ms. S: Your name is it ADRIAN FOO H. YANG?
Me: Yes.
Ms. S: H.?
Me: Yes of course. (Is it wrong to put H.?)
Ms. S: How many times you donated your blood?
Me: Three times (2 times in Kota Kinabalu, first time in Kampar)
Bookmark with printing error.
No wonder it was being sponsored.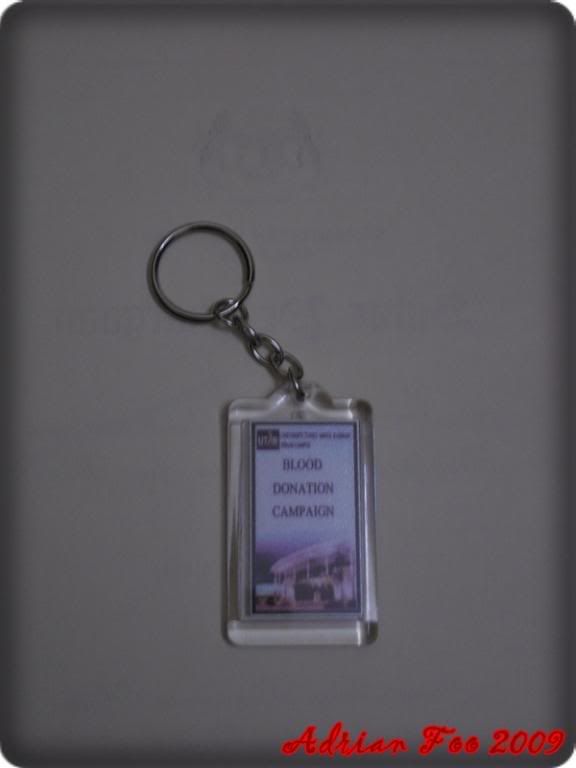 A keychain.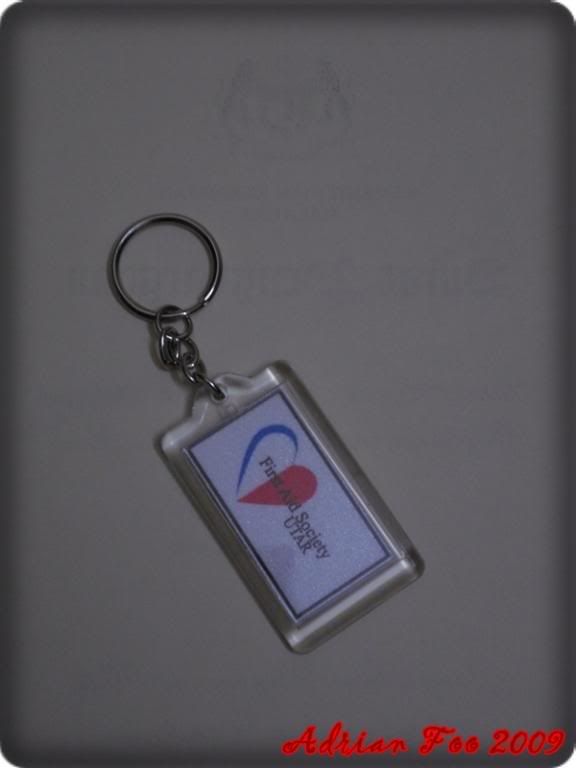 As a souvenir for myself.
What?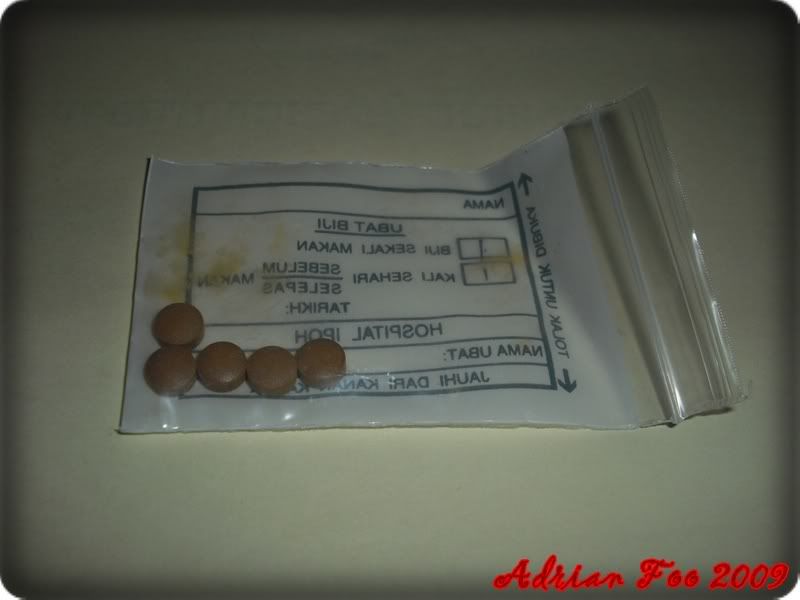 Viagra Iron pills?
Because I left that "red book" in my hometown, so they gave me this card to prove that I have donated my blood.
I even received an Apple, Danone Tiger Chocolate Biscuit and Soya Bean. Mike kept questioning me…
Mike: OK or not? Are you going to faint?
Me: Can lah.
Once again, when it comes to charity, I'm quite "stingy". So don't expect me to donate you my A-Group bloody blood to you.