You may need to view this ->post<- first before proceeding…
It was that afternoon after I found out my photo was published in The Star newspaper. I cycled out hoping that I could get a copy of that newspaper to "preserve" for my own "achievement". Unfortunately, from 7-Eleven to Kampar's New Town grocery shop, I can't get myself The Star newspaper.
But then, I recalled that Alvin used to buy The Star newspaper every morning. So, I asked him whether he has that newspaper with my photo featured in it.
YESH!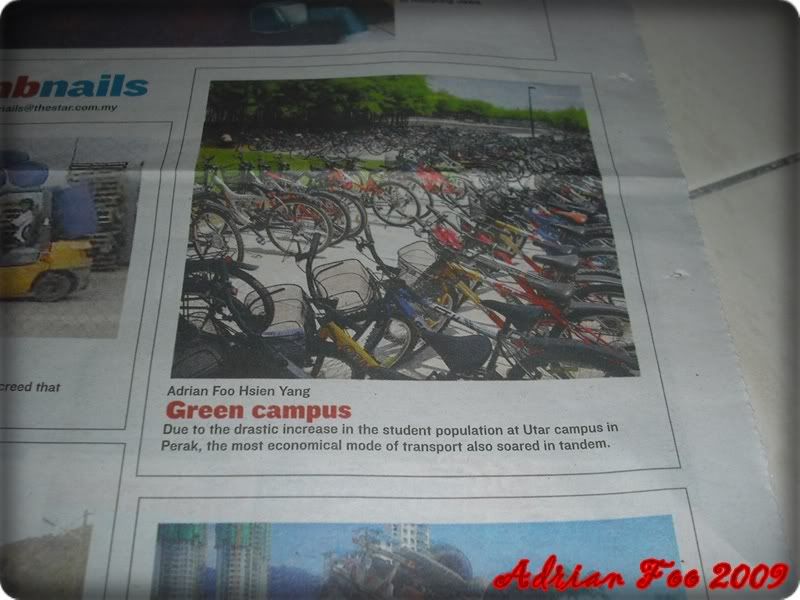 Thanks to Alvin for buying that newspaper and Sophia as well for helping me to keep it.
Until last weekend when I was in KL, I got that piece of paper from them. Back in Kampar, I went to laminate it.
It cost me RM 2.00 to laminate it.
P.S.: I think my photo featured in The Star causing a problem to UTAR Students (Perak Campus) who love to park at Block B. They may be being force by the security guards to park their bicycle at opposite Block D. Sorry…XD