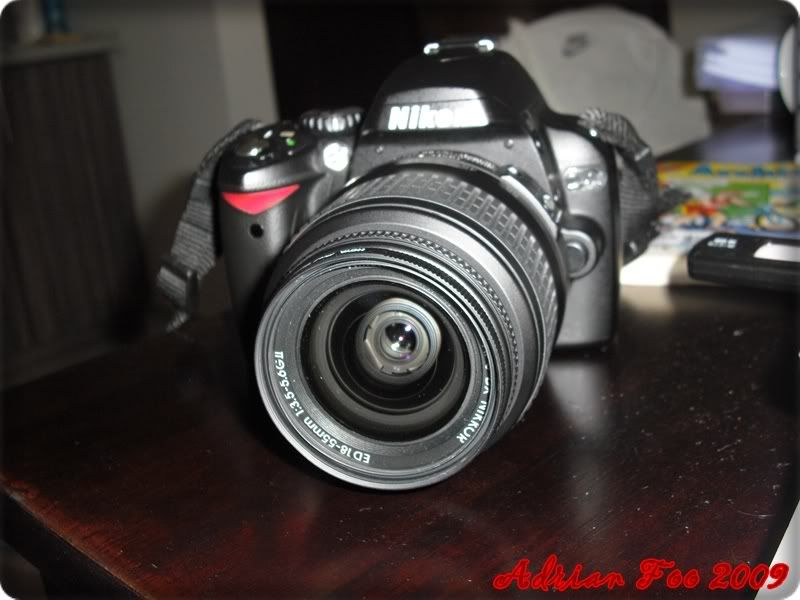 Alvin's Nikon D40x (He bought it for RM 1400.00 second hand).
The day after the tiring day we walked around KL and PJ, Sunday, we took a taxi and made our way to I-forgotten-where-was-that-place. The three of us had our breakfast at Subway, serving the world's largest submarine sandwich.
So many to choose.
I selected Parmeson Oregano.
I ordered Subway Melt (Their trademark) with turkey ham.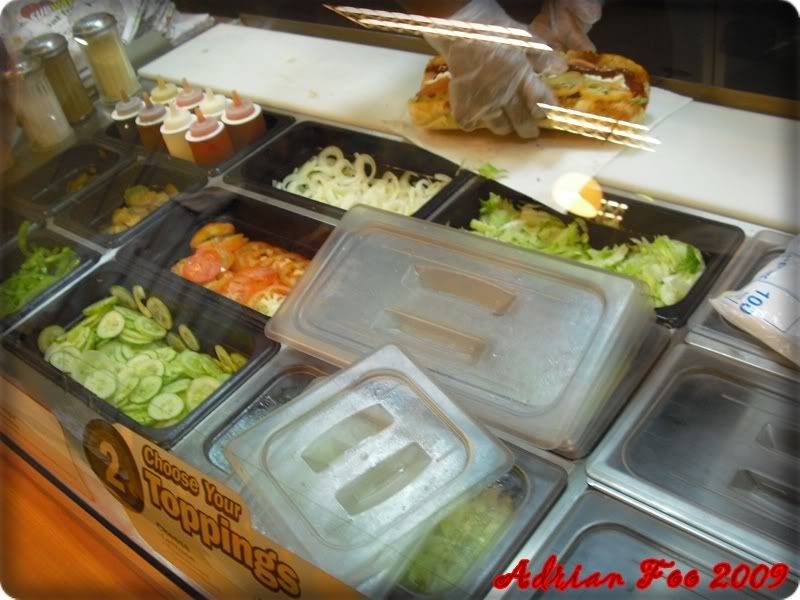 I chose lettuce, olive, pickles and green pepper. As for sauce: BBQ sauce, chilli sauce, Oil & Vinegar and Parmesan cheese.
I'm whacking a 12-inch long submarine sandwich!
Next, we walked over to…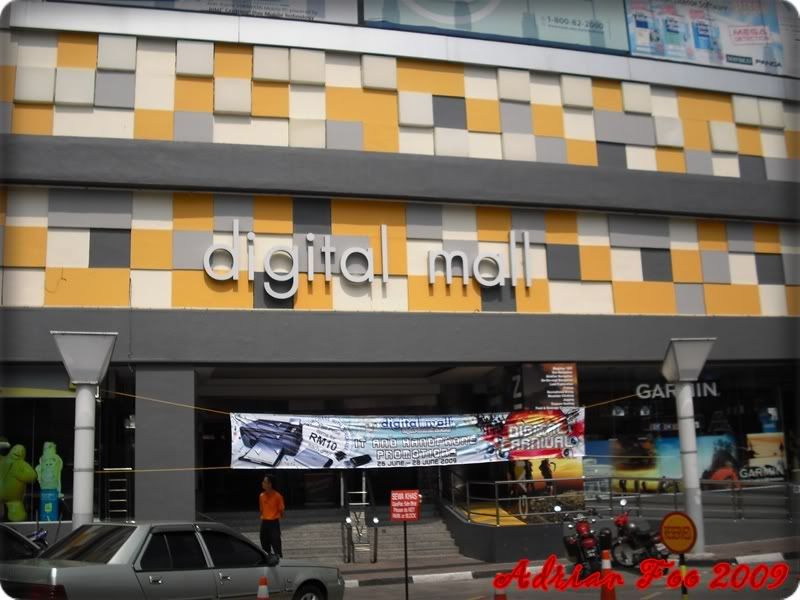 a.k.a "mini Low Yat Plaza" located in PJ area.
And I didn't expect that I was at the "scene" just next to Digital Mall…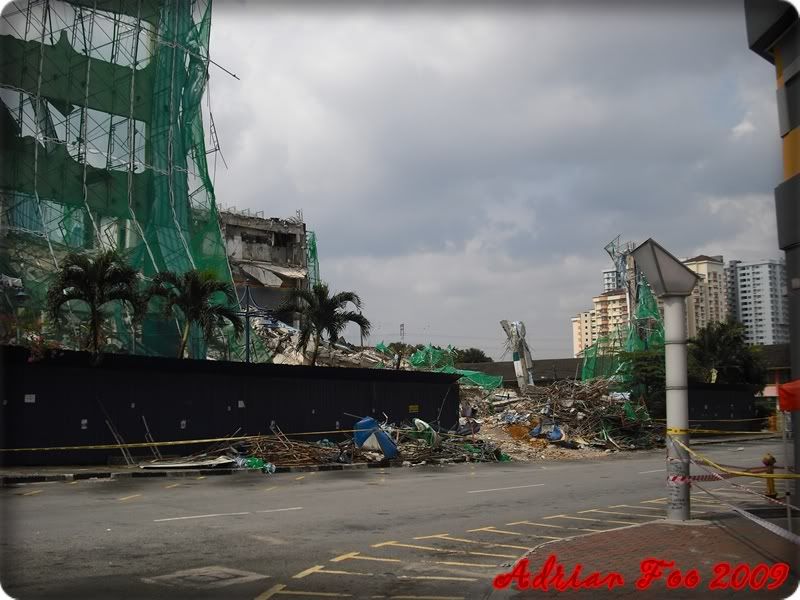 The recent news regarding the collapsed of Jaya Shopping Centre
By 12.00 p.m., we returned home by taxi whereby I got to catch the train back to Kampar at 1.00 p.m. That's all for my weekend trip to KL. XD