I was being charmed by Kah Keong that there was such thing as this…
3.5mm Audio Jack to 2 x 3.5mm Audio Jack a.k.a Audio Y-Cable.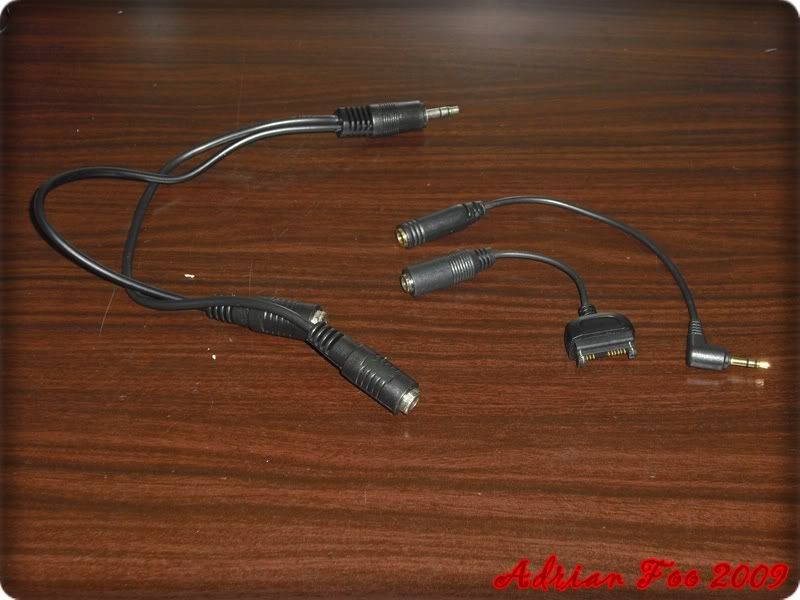 With that, I can plug into either one my audio jack converters of my two phones (Nokia 9300i & O2 Xda II mini) or even to my lappy. Since my Nokia 9300i came with a nice cradle…
I mah just try to plug into my Nokia audio jack converter.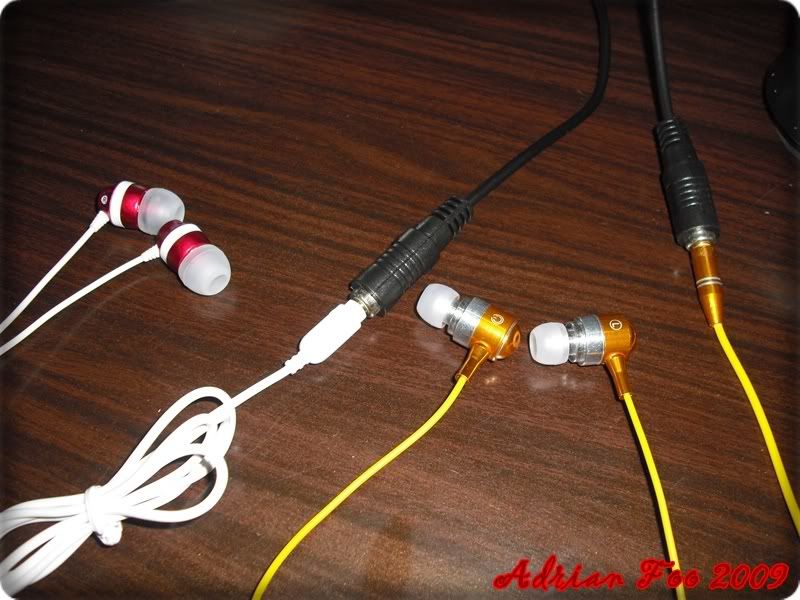 I tried out with my two birthday presents (SonicGear EarPump & SonicGear SparkPlug).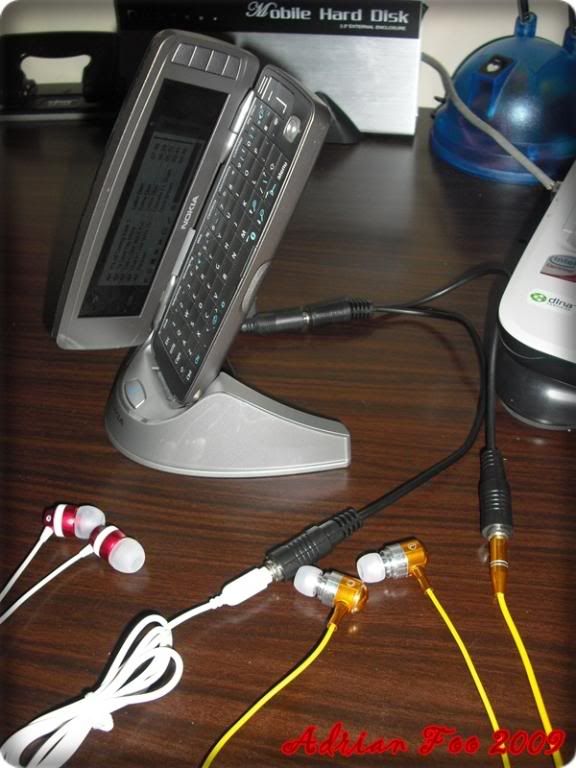 Music PLAYed. It worked well!
I got this Audio Y-Cable for as cheap as RM 6.00 because "zapalang" (no brand). I'm thinking of selling this off to Kah Keong soon*. PC Depot selling for RM 15.00 SonicGear Audio Y-Cable. Wishing someone to buy and give it to me for free.
* Since he also needs it quite badly to warm up his abandon Pastel Blue colour Sonic Gear EarPump and Edifier M-series speakers at the same time.