Few days ago, father teleported was in KL for medical check. Because of that, his anak manja, not me but my brother board KTM train to KL to meet my father. My brother wanted to borrow my compact digital camera. In return, he lends me his DSLR yesterday till the day he comes back from KL. The reason he wanted to borrow: His DSLR too heavy to bring along.
Peace with my brother's Canon 203 EOS 450D.
Besides, I copycatted (got such word?) what Ken Hong did…
3-LED Cat Eye bicycle headlamp in white color (Dad bought for me @ RM 50.00 because I can't see tahi lembu at night).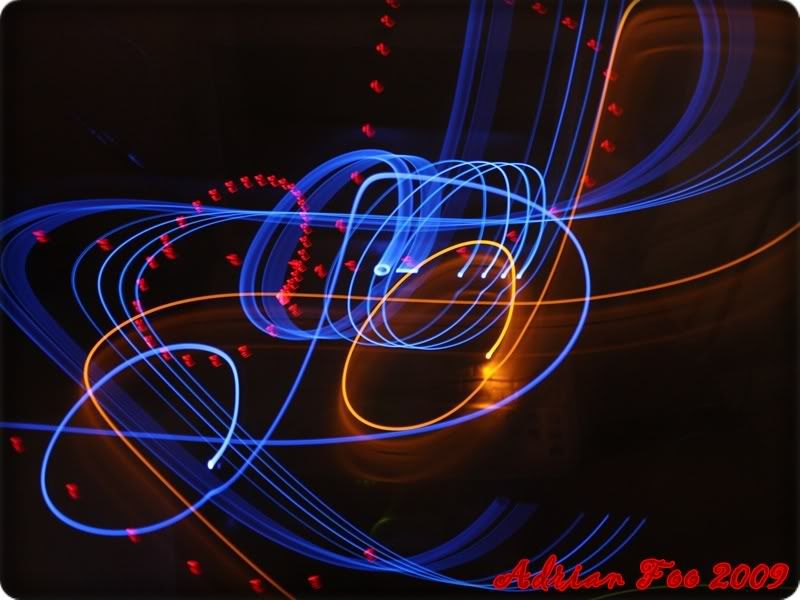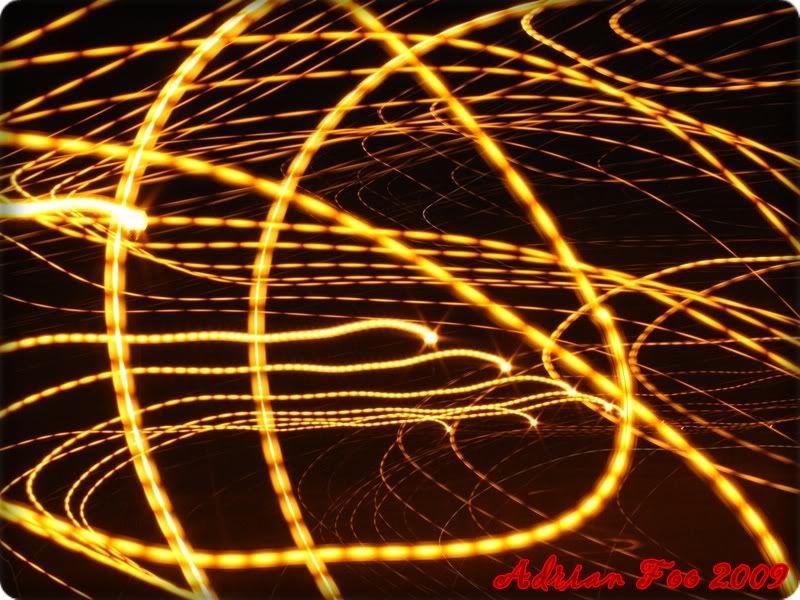 Lights:
Red: A4 Tech optical mouse.
Blue: Acer Media Touch Panel on my notebook.
Amber: Sonic Gear Armaggeddon A5 volume remote control.
Green: ProLink computer keyboard.
While my brother was inside the train, I did my UALE 1083 – Basic Professional Writing assignment…
I've got the romantic feeling because of the IKEA table lamp. Lovely.
Can you see my RAM usage on a bright sunny hot afternoon? Gosh I need to reformat my notebook as soon as I return Kota Kinabalu, Sabah. But can you see my download speed? I'm trying to monopolize House 1323 bandwidth. That's the "evil" Adrian Foo.
I brought along my brother's DSLR for snaps after dinner. Will post those pictures in next post. But I still prefer my compact digital camera.
I don't even know how to hold DSLR properly.
I don't why my hands shaking/shivering since secondary school.
I don't know why all pictures taken with so much noise.
*Disappointed* XD