I've noticed lately people selling durians by the roadside (illegally without permit) and I could even smell it somewhere. This showed the sign that durian season was around the corner.
So, today while cycling back home from dinner, I came across durians displayed by the pavement for sell. I don't even know how to choose a perfect durian. Hong Leong did the selection job.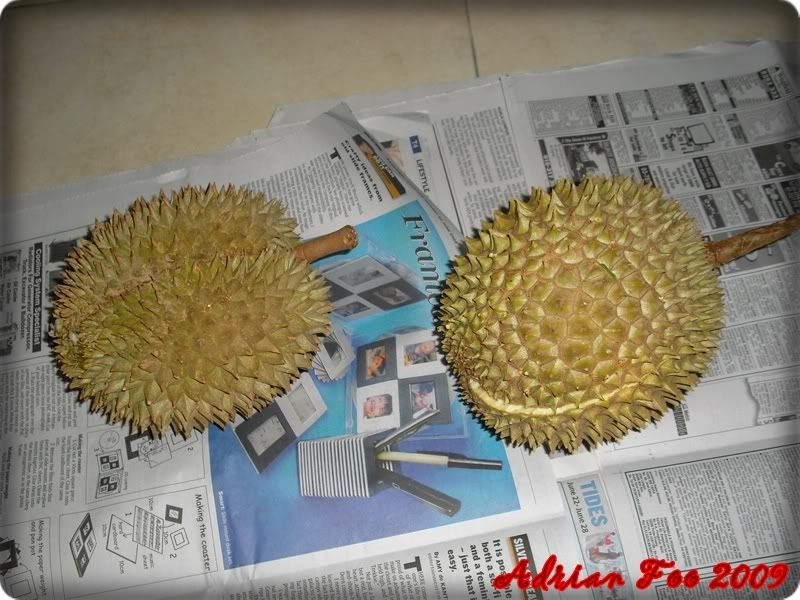 RM 5.00 for such a small durian from Cameron Highland.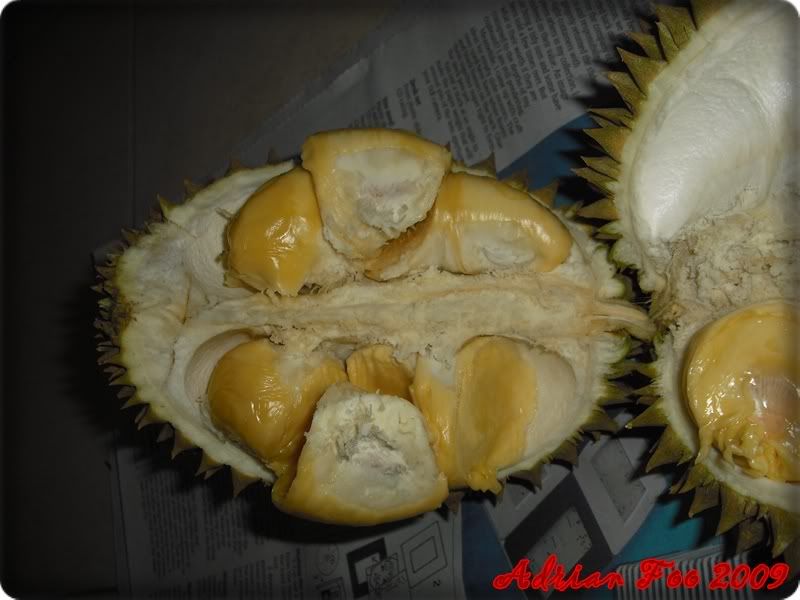 Sounds so expensive but kind of worth to eat though.
Hong Leong, Kim Seong and I enjoyed it so much. I understand House 1323 was being bomb temporary by the smell of the durian. "Paiseh".