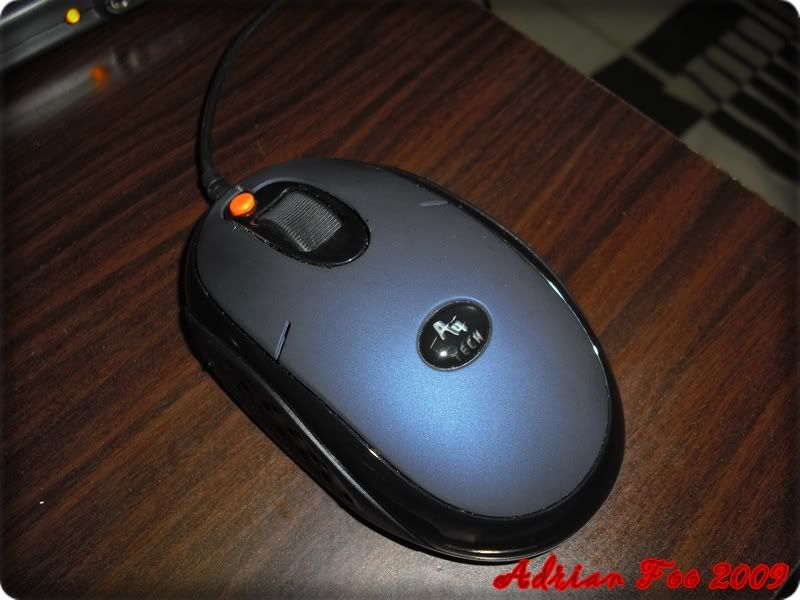 I love A4 Tech mouse. Because for God's knows why it has a special button mainly for lazy people like me. By clicking this button once, it helps you to double click an icon or etc.
Unfortunately, not even a year since I bought this Mickey mouse, the rubber grip started to peel off. No wonder my mouse keep runnig away from me before I could barely catch it with a mouse trap.
I could feel something odd especially grabbing at that rubber grip part. Felt so sticky. Maybe because of my acidic sweaty fingers and palm.
P.S.: I'm getting sick with one of my lecturer liao. Wa beh tahan him. Feel like wanna throw my shoes on him. But all my shoes seemed to be very light. I want to throw him with heavy boots. Whenever I attend his lecturer, all I know is mo ming kia.