I walked out just to send my dirty clothing to laundry house around 11.00 a.m. today. As soon as I returned home, I found out something suspicious…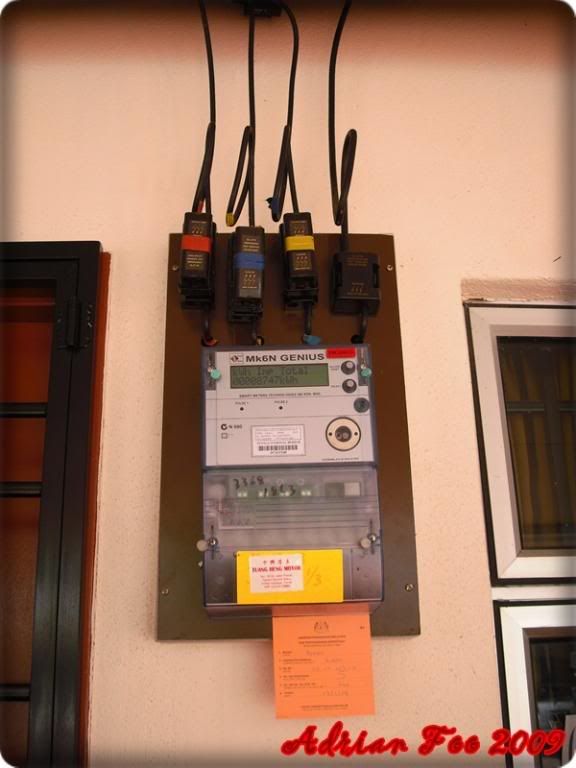 Perhaps you can't see clearly the picture above.
ZoOmED!
I wonder who sabo House No. 1323, fuses? What is wrong with the blue and yellow fuses? Gosh, hope it doesn't makes my
1. Lappy
2. Speakoes & Woofy
3. Printer
4. External desktop hard disk
5. Mobile phones
6. And my other gadget circulating around my room
POOF!
Please! I don't want my electrical stuff vanished into smokes!