I was walking to laundry house to collect my bag of clothes. The usual pathway which I normally took…
Bushes by the side of the path.
Of all the sudden, I came across this…
I have no idea what it was.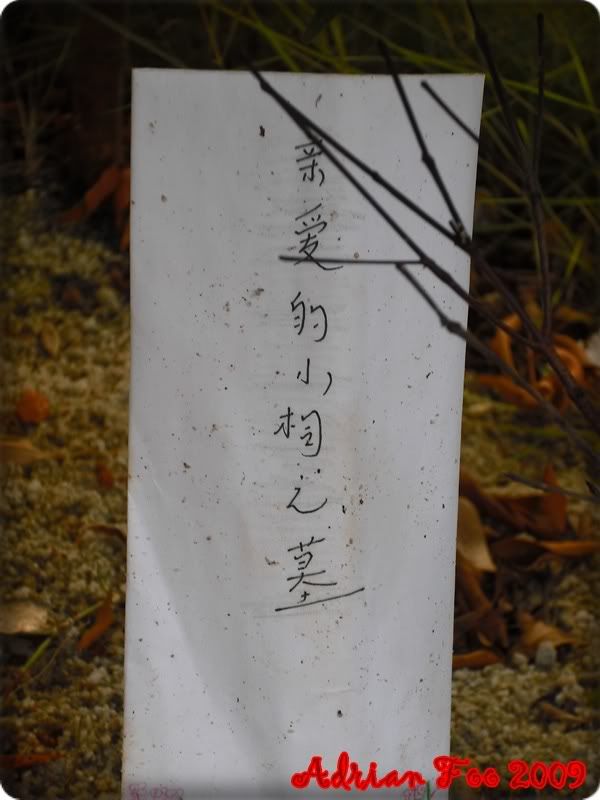 Until Hong Leong and Chu Yik told me that it was a dog's grave. Someone must be buried a dog inside there somewhere near the bushes.
Is this the way people dispose their dead pets? I expect people here are no BARBARIAN! What an uncivilized act.