The guy who has the same last name as me, Yang! Not sure whether his Yang in Chinese same as mine. I went to collect 2 birthday cakes last night with Kim Seong as ordered by Kah Keong (-_-").
Lit up the candles and gave Wann Yang birthday surprise at Al-Bidayah Corner (a.k.a. ABC).
Cheese cake and Fruit Cocktail.
Birthday guy, Wann Yang.
Erm, I have nothing much to say about this.
Later that night, at Chu Yik's backyard,
My digital camera is not a handycam. Don't expect to a best video shoot at night.
Siang Leng (Kung Fu Panda?): Everyone's goes Kung Fu fighting…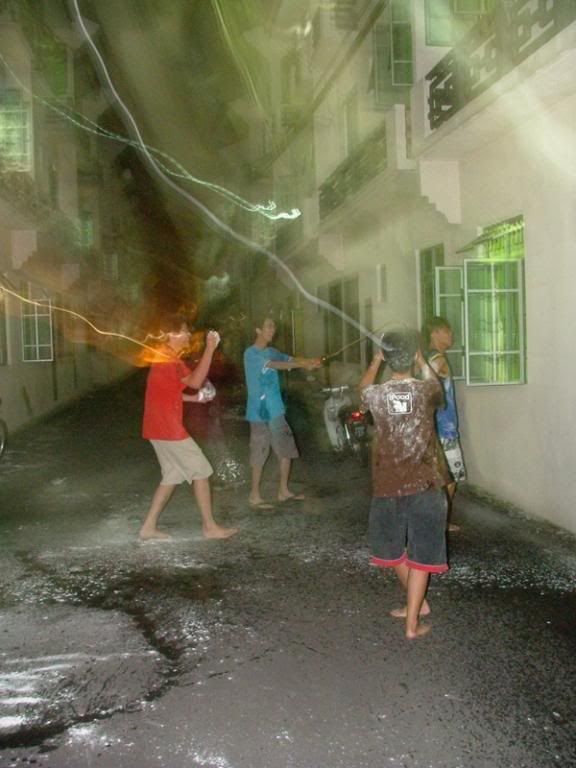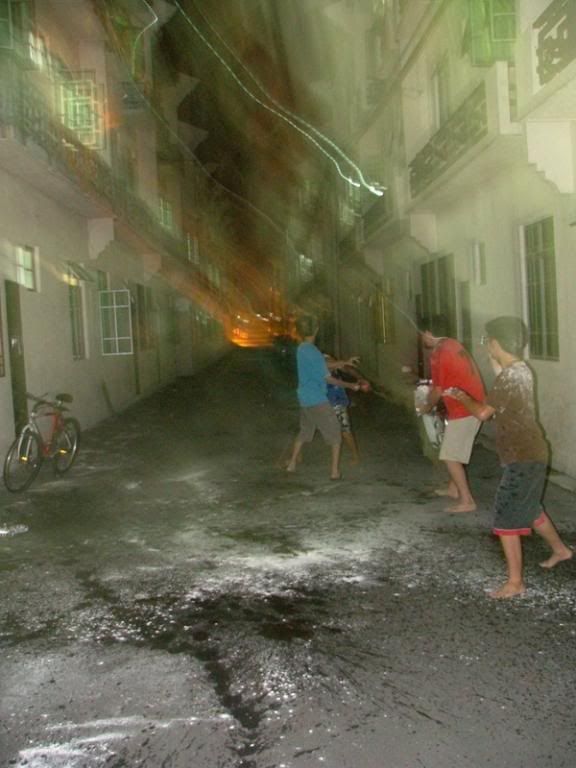 That's me, Ipood shirt.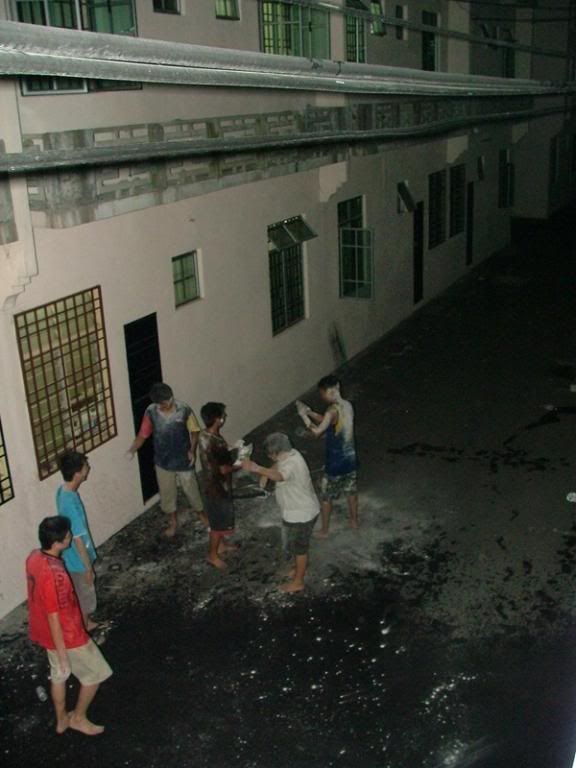 Pictures above in courtesy of Mike Lee (FujiFilm FinePix S5000)